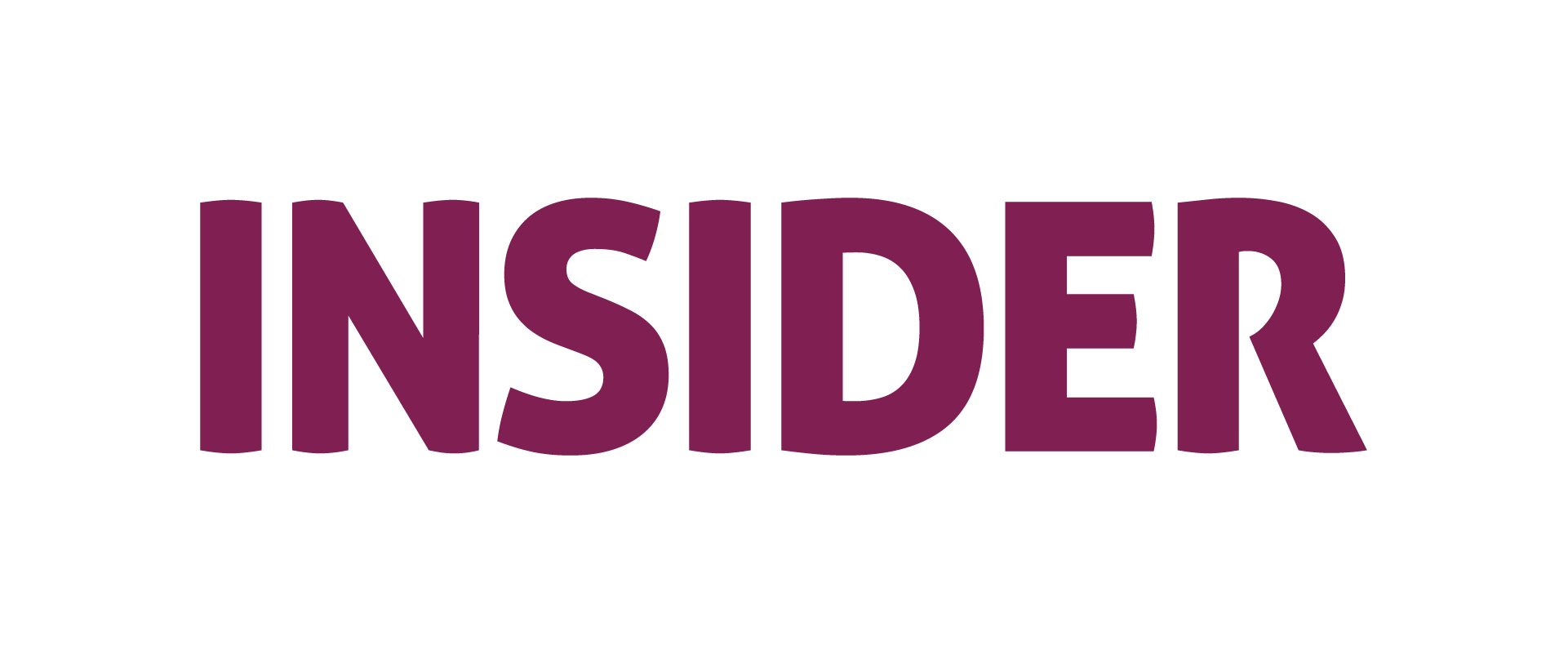 Are you ready to Grow?
Under the broad Urja Bolt umbrella, Urja Grow is a platform for retail investors that provides the opportunity to invest in the EV Sector through Urja Bolt's Services on-ground.
This week, Khushdeep Sethi unravels this new opportunity to invest in with Aditya Kumar, Founder, Urja Bolt.
Find out What's unique about this opportunity and how the returns are better than the other alt. Investments!
From budget 2022 to the street of our country, what the one thing that's everywhere?
The EV Fandom!
This week, we have a deep diving conversion with one of our founders, Aditya Kumar, who's all ready to bolt in the EV industry!
Introduction ( a Favcy Portfolio Venture startup)
Urja Bolt is building an ecosystem to support the rapidly growing Electric Vehicles Market in India.
Under the broad Urja Bolt umbrella, Urja Grow is the investment arm of Urja Bolt that makes the entire model self-sustained. It is a platform for retail investors that provides them the opportunity to invest in the EV Sector through Urja Bolt's Services on-ground. It will help us lease the assets (Cargo Vehicles, Charging Pods, etc) to be used for our on-ground services.
Currently, as we are in the process of launching the Urja Cargo Service in the Delhi Market (March 2022), our first set of 20+ Urja Grow Investors are funding the Cargo EVs.

Here is the model set for execution: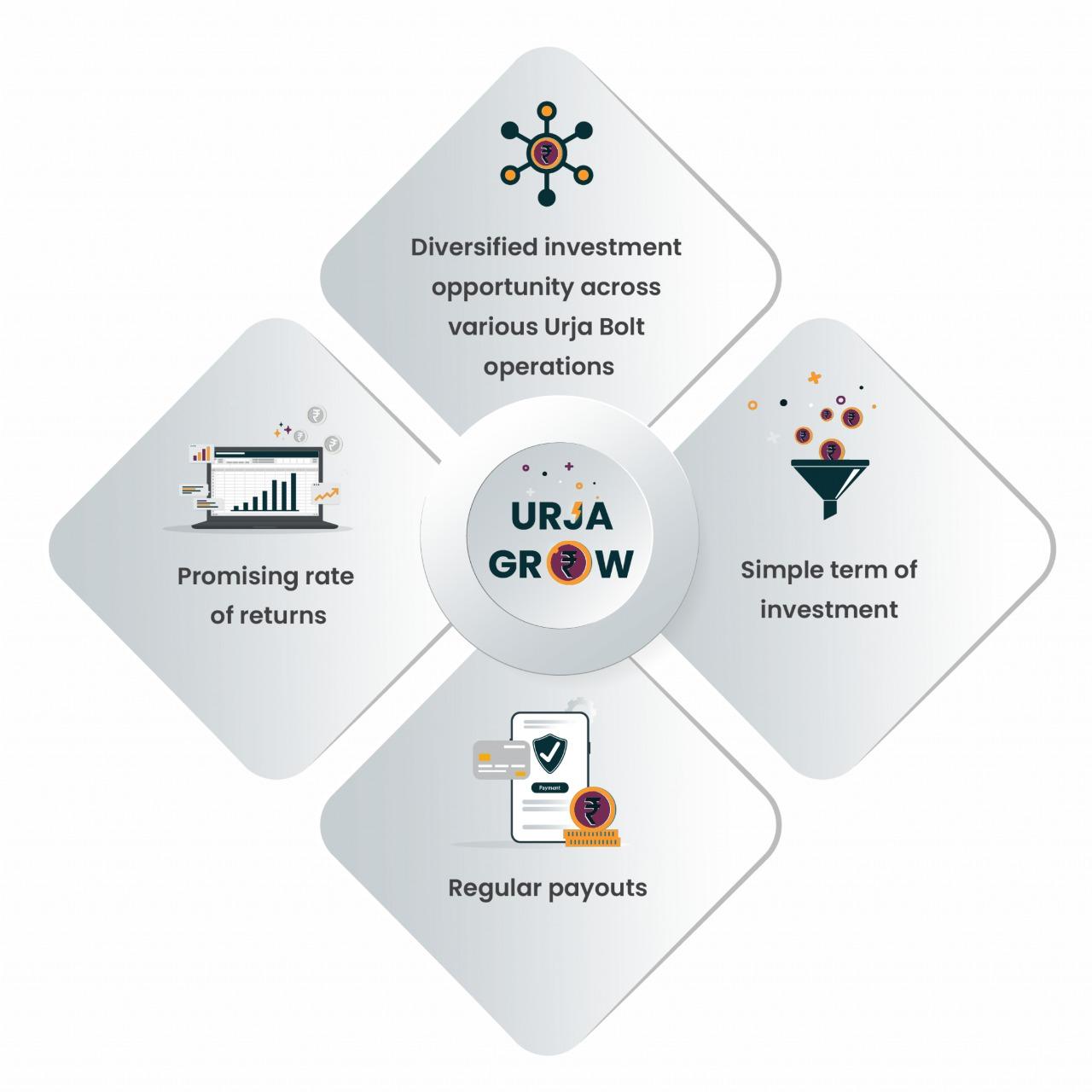 The Urja Grow Investors fund the Urja Cargo EVs on-road by a form of Operating Lease Agreement

IRR Number as promised - 30% (Big Promises here, and we'll deliver with Full-Urja)

Return Cycle - Bi-Annual i.e. total a set of five installments back to the Urja Grow Investor

Term of Investment - 2.5 Years
Urja Grow is an important element in the Urja Bolt Ecosystem which is more than just a means of financing, it is a means of involvement and support for the evolving EV Domain.
Q1. Who can invest in EV with Urja Grow? And how does this platform add value to them?
(In terms of Value Addition for UG Investors)
 Here's the broad set of Target Audience for Urja Grow :
Earning Individuals with an Avg. Age of 25 Years+

EV Enthusiasts who want to be the part of the Evolving and Growing Sector

Investment Experts who are interested in finding means to maximize their returns from different sources of investment and get into details of IRR numbers and Tenure

Furthermore, there are certain profile types of people we are targeting: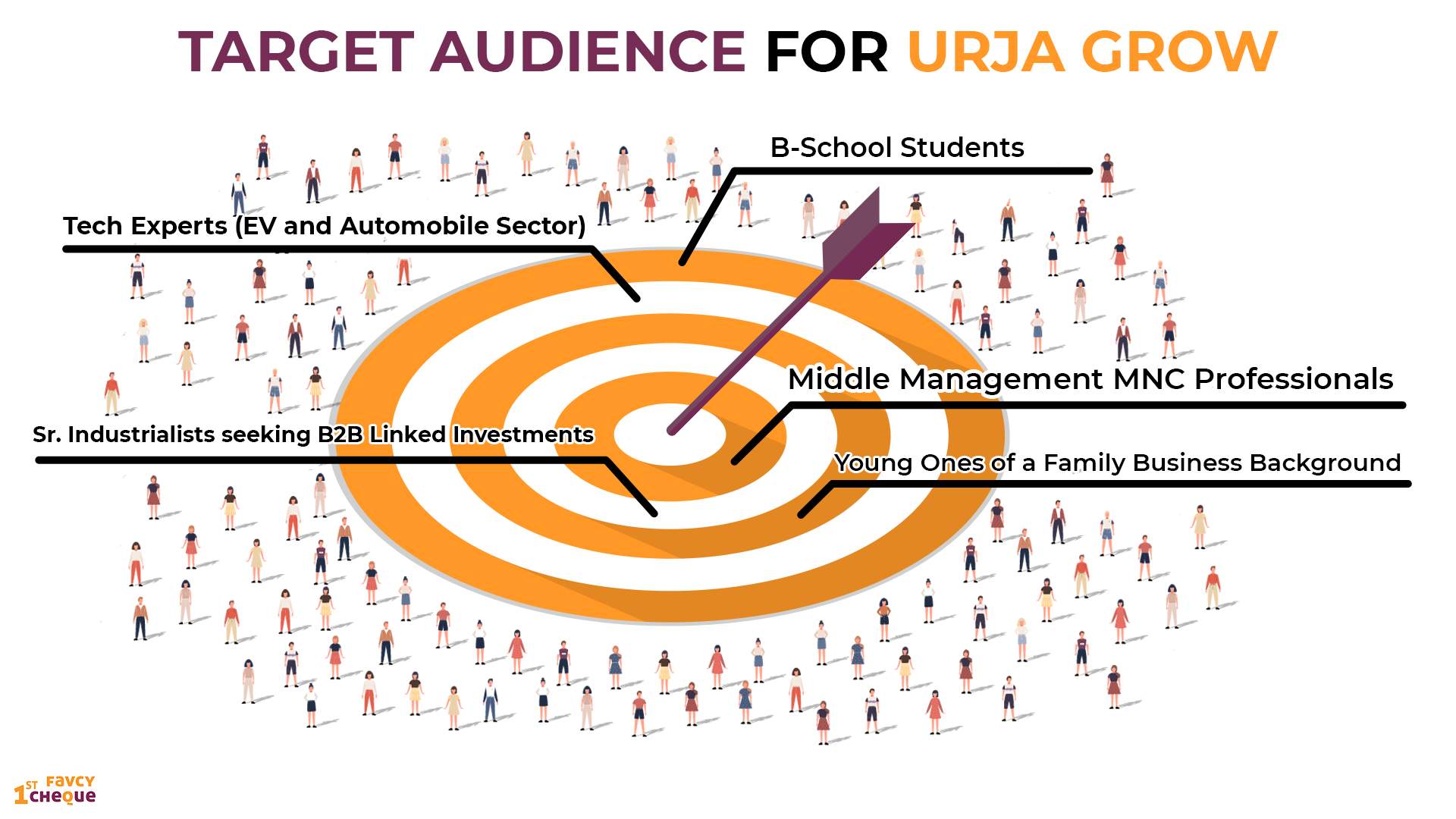 For an Ujra Grow Investor, the returns are about more than just the IRR on Investment. They are powering up a lot :
Urja Grow Investors are The Green KM Enablers

- for each Cargo EV, the KMs it runs on-road will be recorded as Urja Grow Investor's contribution to enabling the Green KMs. The feel factor here is the Carbon Footprint impact for a better future.

The Driver Livelihood

- each Urja Grow investor, also enables the livelihood of the drivers who get to drive those vehicles on-road for the Cargo Service. The drivers and operations staff across Urja Bolt will be working, adapting, and learning in the evolving EV Domain. They'll get a means of employment that focuses on growing with the future.  
In one line, by investing via Urja Grow you get to power up the ecosystem that Urja Bolt is building with full power.
Q2. What was the motivation behind building the Urja Grow platform?
Let's talk about two statements which I'm sure we all are hearing a lot about across news, groups, friends, and well, the birds too!
Statement A - Electric Vehicle is the buzzword at the moment across the globe. And, Mr. Elon Musk said " In order to have clean air in the cities, you have to go electric"
Statement B - The opportunity to invest and become part of a startup is something that has got the interest of a lot of people across the age groups across India at the moment (we are riding the Unicorn Wave)
So what if we link both of them and enable an offering? Something which involves money, but with assured returns. Something which rides the EV wave, and also enables livelihoods across.
A + B = EV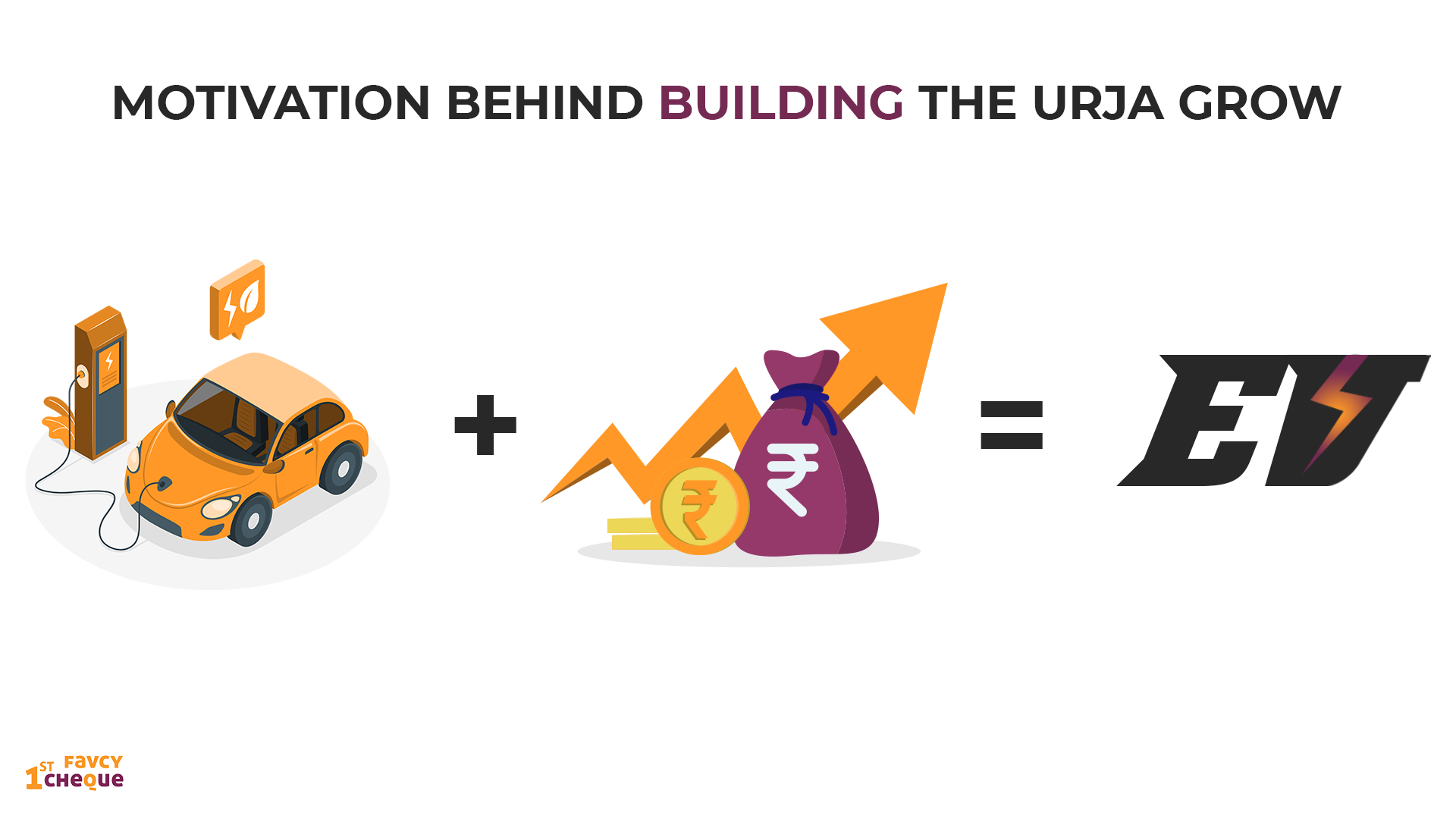 Here comes the power of Urja Grow to strengthen the ecosystem of Urja Bolt. 
Investments from Urja Grow help us fund the business requirements, and at the same time build a form of bond with investors which is more than just limited to returns. 
Q3. How can the consumers sign in to the platform? Are there any charges involved?
We have an effortless onboarding process on the platform. All you have to do is go on the website, fill out a simple form and our team will get back to you. We will take you through the whole flow of investment amount, the timeline of returns, and the utilization of the same in the offerings enabled by Urja Bolt for its customer base.
Q4. What makes Urja Grow a better investment opportunity than the other alt. Investments? 
Let's talk about numbers straight up. To make it easy, let's compare the amount of returns we can generate by investing the same amount across different means of investment (Apart from Crypto - they just got the 30% Tax ouch).

So here we take the current amount of investment in an Urja Cargo EV. We compare the returns for the same period of 2.5 years with different investment opportunities. Starting with the trusted FDs, to the NIFTY 50 Index. 

 

Well, the Prospective Profit is a result of simple subtraction of Investment Amount from Total Payout. And yes, a big set of earnings is enabled here at Urja Grow for its investors.

Vehicle Ownership will be in the name of the respective Urja Grow Investor. That enables you with benefits of depreciation along with an ownership safety factor with your investment.
Q5. What role did Favcy play in building Urja Grow?
Favcy VB actually planted this whole seed of Urja Grow. So I'd like to share about this one conversation I was having with Pranav Sir about the fund-raise and utilization in the Urja Cargo model we were building. That's where he asked about how we can make this an offering that does not involve the funds we get after liquidating equity. And I'll be honest here, he answered it himself in the conversation ahead.
Post the basic number checks on earnings after giving returns in the Urja Grow model, we were both confident that it can be the means to start and speed up the execution of business on-ground. Then we started with the whole feel-factor enablement for Urja Grow with its digital presence. I'll quote Pranav Sir here "You don't reach a minimum viable product - before arriving at a minimum viable brand positioning and minimum viable growth"
Building it all with the team at Favcy (Kashiff, Stanley, Nandita, Srushti, Shariya, Girish), we had a lot of discussions on how to actually pitch the Urja Grow model openly across. And well here's the work in progress - Urja Grow
Q6. What future prospects do you have for the platform?
Currently, we are starting with Urja Cargo EVs, and next in line is the setup of Urja Bolt Stations which is going to be India's largest EV reseller network and will be open to all EV users for services across segments. With Urja Grow, people across segments get an opportunity to invest, earn, and enable it all with the full power of the EV Way ahead.
Interested in this opportunity, Find out more about it here
---
Stay tuned to receive the latest industry trends, investor insights, our exclusive angel bytes, and much more!
---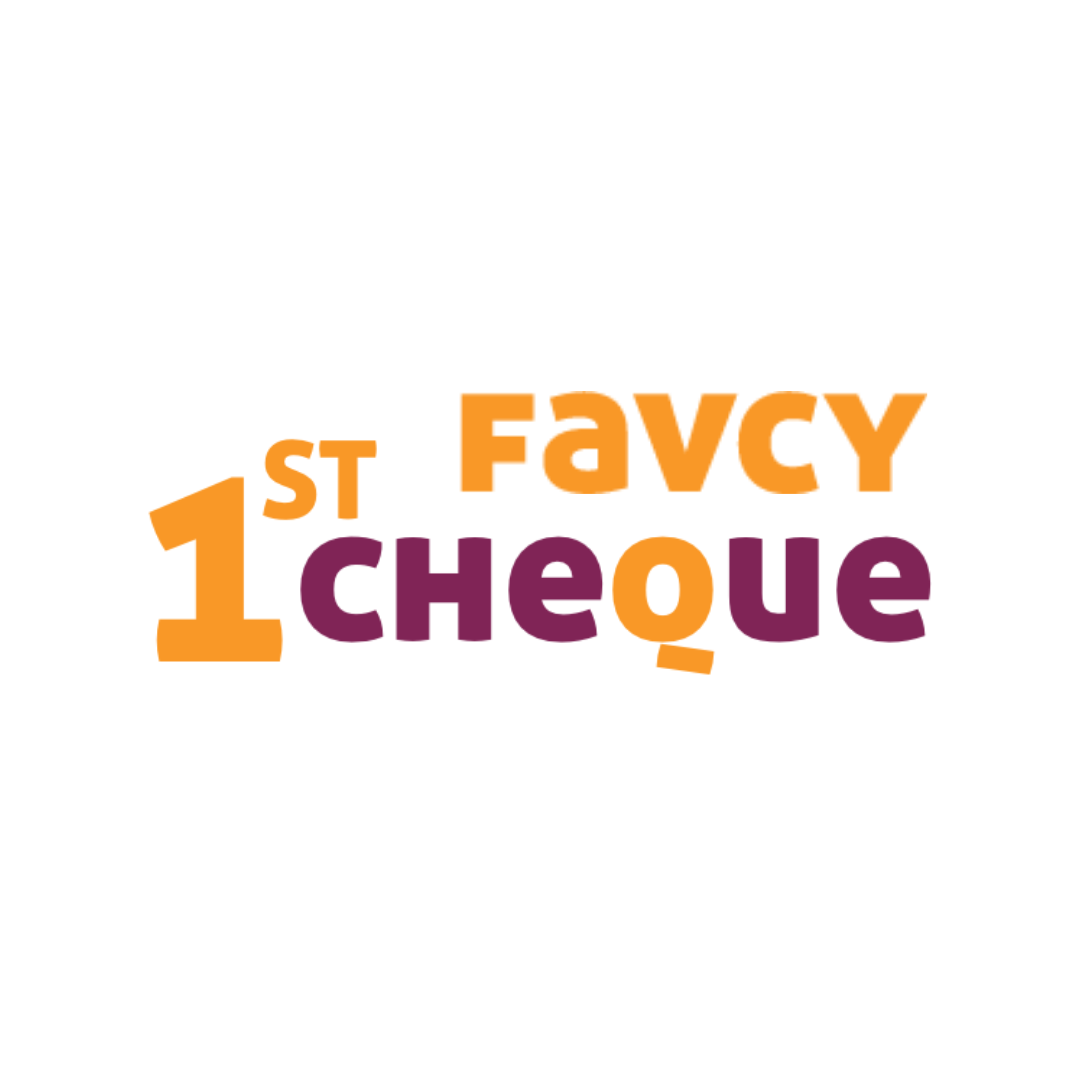 A platform for first-time angel investors to learn the science of early-stage startup evaluation. Get exclusive access to pre-vetted deal flow and make your first investment.     
Subscribe to our newsletter 👇🏻 Don't worry, it'll take just few seconds :)
Reach out to us:
 Liked the article, Share it with others!👇🏻