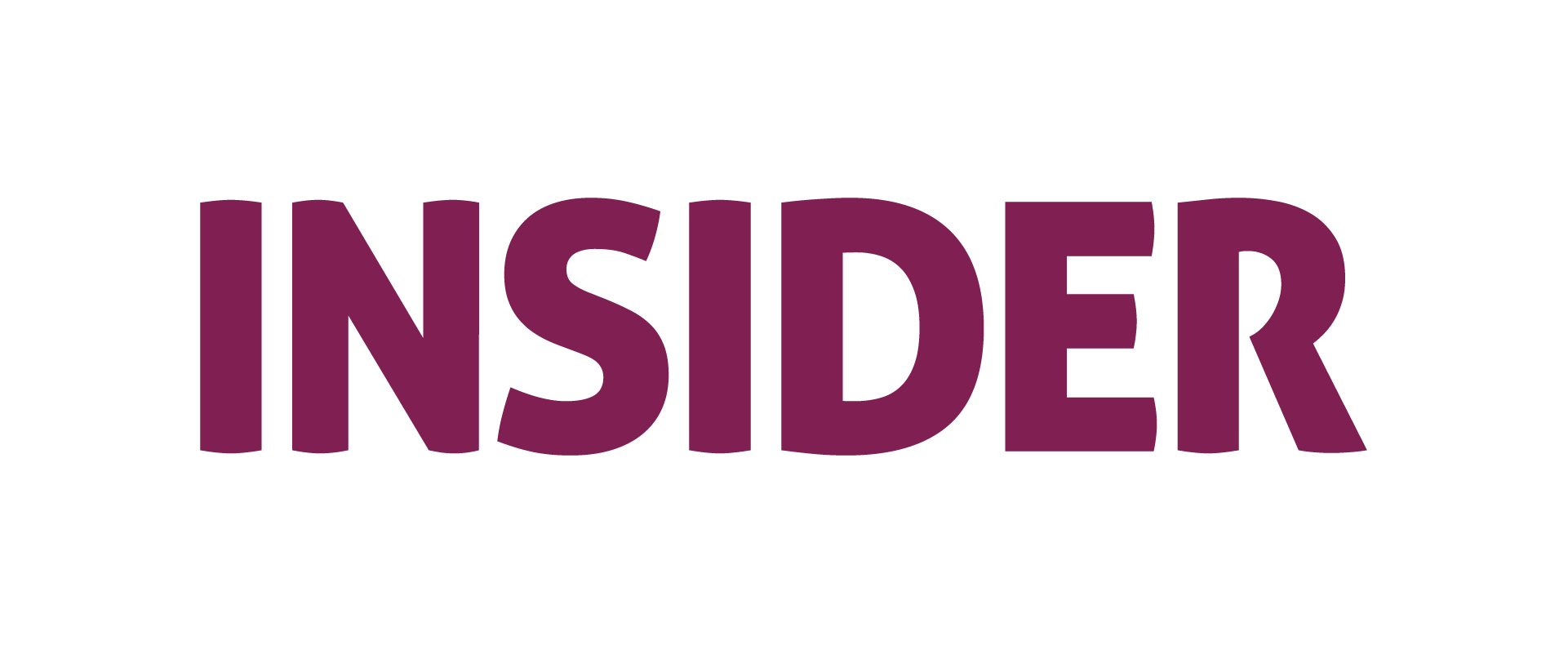 The Unicorn Frenzy
In this new wave of entrepreneurship, the last 2 years have brought in an astonishing number of unicorns & decacorns in India!
But what do these magical entities mean for the startup ecosystem?
And who actually gains from the unicorns India is producing?
Read on to discover the secrets of the world of unicorns!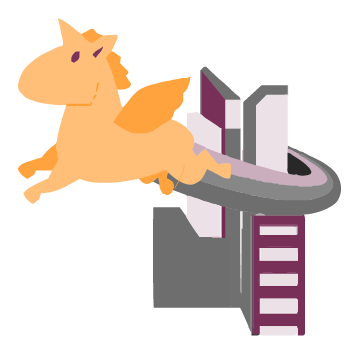 Two prancing, fantastical, horse-like creatures have taken centre stage in the startup world. 
The rave about unicorns and decacorns is very real but it's time we step back and analyse what we've got to gain from these billion-dollar startups India is generating and where does the money actually go?
As we celebrate India's emergence as the world's third-largest start-up ecosystem, trailing only the United States and China, it's time to consider unicorns and their impact on employment growth, capital markets, and society in general.
The Fairytale So Far….
In 2021, India emerged as the world's third-largest startup ecosystem, with over 66,359 DPIIT-recognized firms spread over 642 districts. 
The Indian Startup Ecosystem has seen exponential growth in the past few years (2015-2021):
9X increase in the number of investors.

7X increase in the total funding of startups.

7X increase in the number of incubators.
The Indian startup ecosystem is not just growing but making and breaking new records. The chart below shows the investment that has flowed in over the last few years.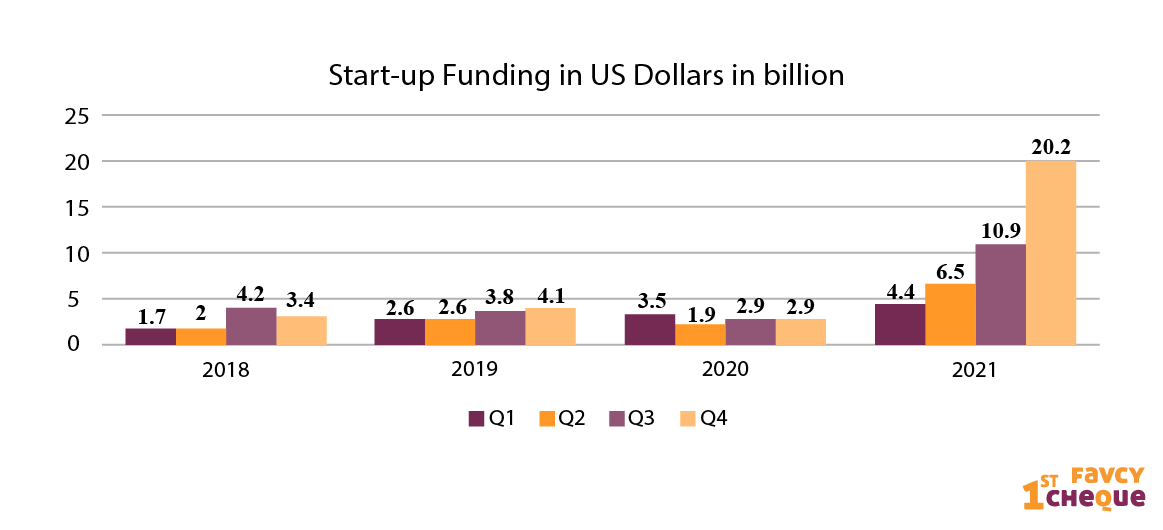 From Unicorns to the Era of Decacorn Companies
The growth has been exponential. According to a news report, there were eight unicorns in 2018, nine in 2019 and eleven in 2020. Last year birthed 44 unicorns, taking the total number of such companies in India to 85. Right at this moment, in April 2022, we have reached the pinnacle of 95 unicorns!
India's decacorn cohort includes giants like - Flipkart, Byju's, Paytm and Swiggy!
In terms of the number of deals, FinTech and e-commerce companies bagged first and second places, followed by SaaS.
Today, terms like minicorn, soonicorn, unicorn, decacorn, hectocorn, seed capital, bootstrapping, angel investor, evangelist, private equity, and venture capital, are all part of the popular lexicon.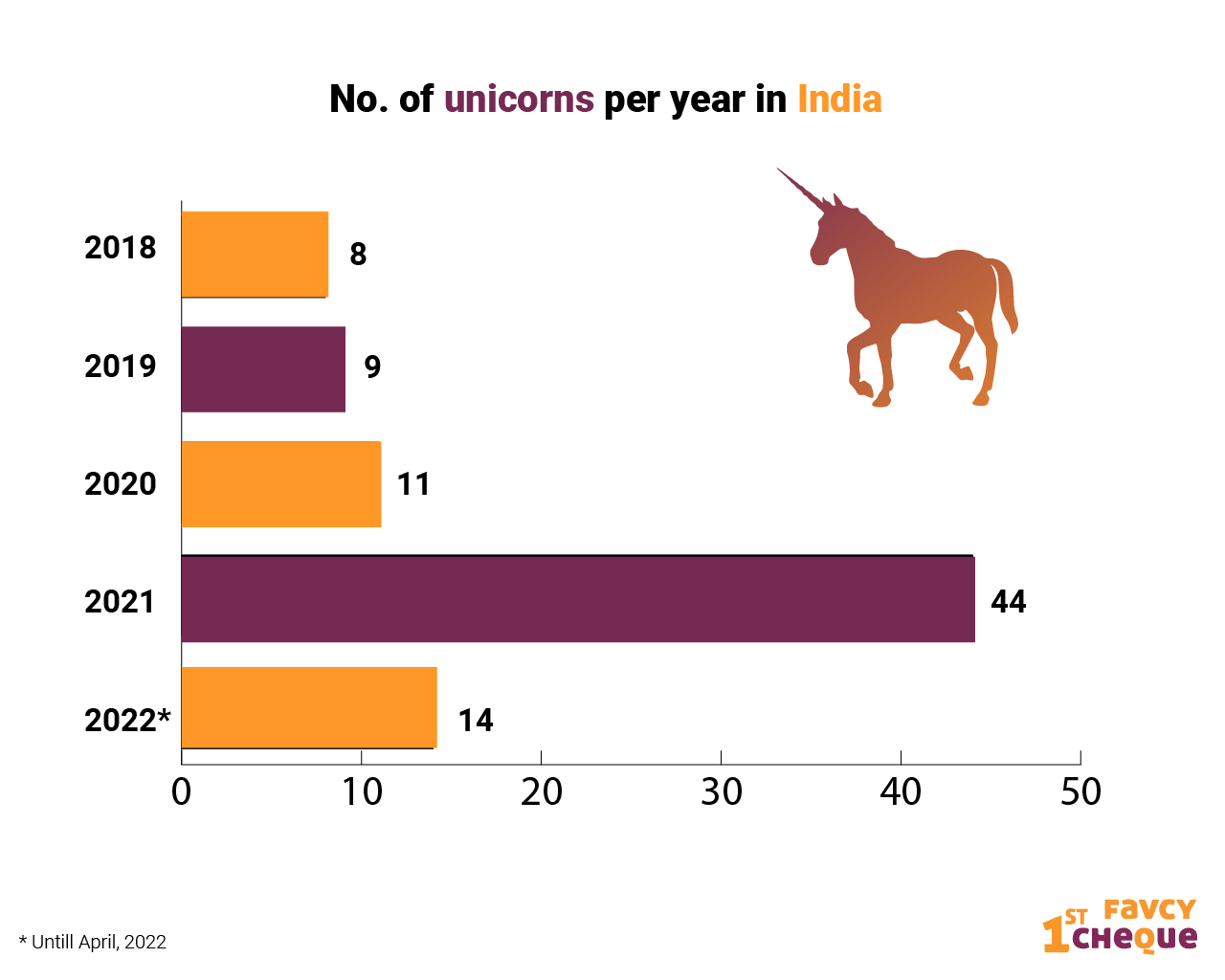 But the question that arises is, what have we got to gain?
Two Cents on the One-horned Marvel
There are two sides to the coin. The first narrative is that many of these companies are founded on business concepts that just appear good on paper, or that they are feverishly trying to solve problems that either do not exist or are ephemeral at best. As a corollary to this, when one looks at the profit and loss statements of many startups, which are not published in the first place because most of them are not public companies, a large number of them are in the red, and they are running on money flowing from investing setups sitting on piles of cash with nowhere to go.
This however is but one part of the story. If we look at the state of startups in India, including graduated Unicorns (companies that are now public or have been acquired by a public company), in April 2022 the number of Unicorns is pegged at 95.
For a developing country like India, which has a booming population and aspirations, this new wave of entrepreneurship is critical for economic prosperity. 
Who, then, is the real beneficiary, behind all the glam?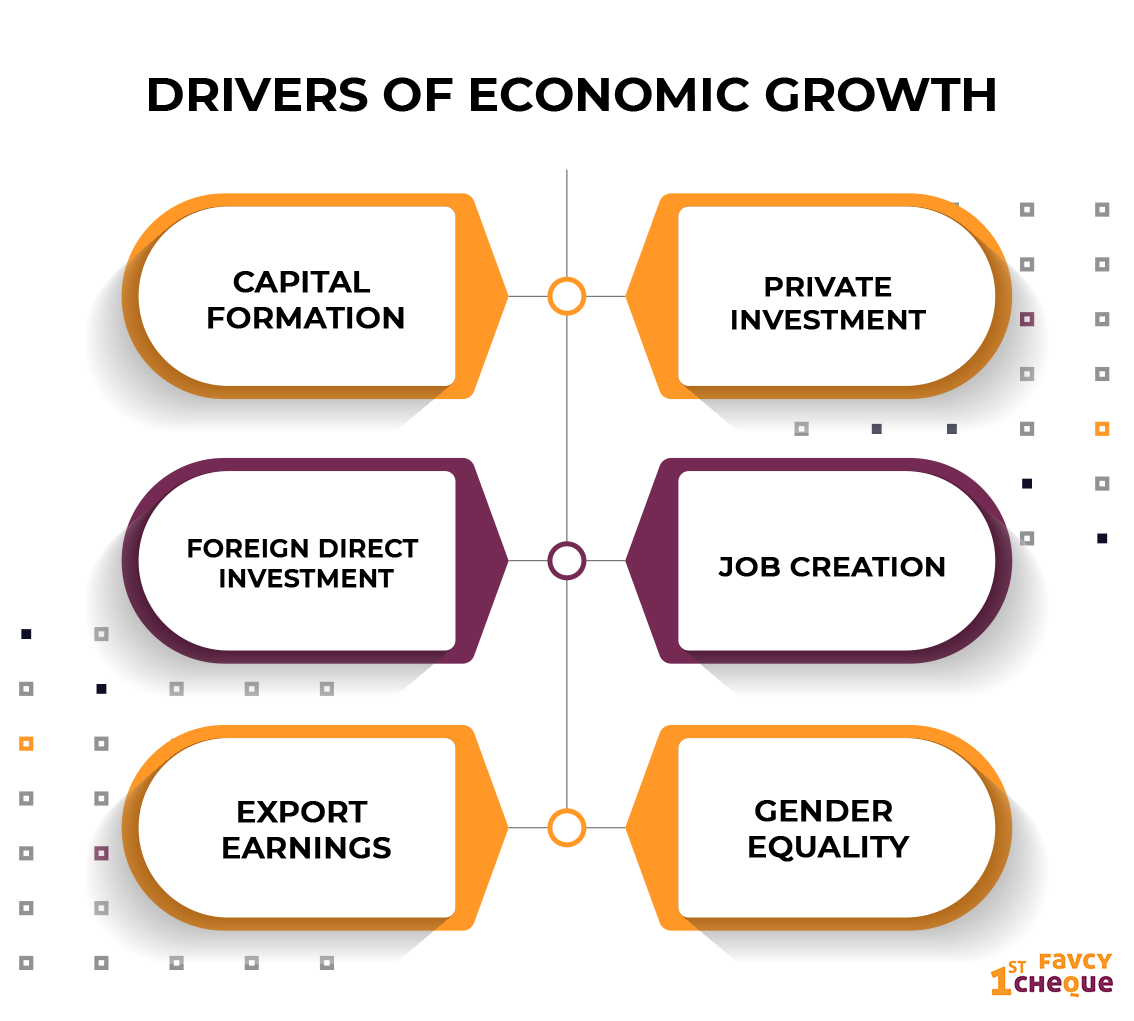 The dominant narrative for a country plagued by vast gaps in resources, infrastructure, and services should be one of capital formation. Capital formation is the essential engine of continuous growth in any economy, and improving both physical and human/intellectual capital production is critical in providing sustenance and growth for India's rising population.
Research clearly indicates that private investment has a significant positive association with economic growth along with technical progress and infrastructural development.
Foreign direct investment (FDI) is also a critical driver of economic growth, by strengthening infrastructure, increasing productivity, creating employment opportunities, increasing export and stabilizing exchange rates in the country. 
The startup ecosystem in India has shown vibrancy in the last decade and has especially helped in mitigating the slump in economic activities due to the damaging externalities of the pandemic in the last two years.
Apart from attracting new capital into the country, the benefits of startups are clear when viewed through the lens of job creation, export earnings, gender equality and access, ease of living as enhanced by value-added services and products, and filling gaps in service availability that conventional businesses were unable to fill.
The DPIIT announced in January 2022 that over 60,000 new companies had been established in India since 2016 and that entrepreneurs have produced over 650,000 positions of employment in the country at an average of 11 jobs per business.
As far as access and equity in terms of capital formation is concerned, interestingly as reported by the DPIIT, 45 per cent of all registered startups have emerged from tier II and tier III towns, and a phenomenal 45 per cent of these startups are led by women entrepreneurs. 
The spread of the startup culture is heartwarming as 630 out of the total districts of India are on the startup map covering every state and Union territory of the country.
So what's the verdict, magical horn or a thorn?
The criticism that is levelled at startups is largely centered upon how they are over-valued, disconnected from their profit and loss statements and exist in a bubble that can burst anytime.
There's some substance in this complaint but one also has to see that it is not that such ailments are only attributable to startups. One only has to look at the state of NPAs of Indian banks and decide whether the more mature corporations have been completely transparent in how they transact and manage their businesses.
We simply cannot ignore the fact that the biggest advantage startups bring to the table, especially in the context of a developing economy, is the innovation and animal spirit that they bring in. 
This provides the essential energy and drive to kick-start new ways of conducting business along with new value propositions which provide for rapid scaling in an unprecedented manner, which is not possible for conventional businesses to match.
It is undeniable that magnanimous startups in every field - from SaaS to eCommerce platforms and everyday apps are make living easier for us and driving economic growth to newer heights.
It is us, that eventually benefit from startups that are bringing exponential growth to the country. 
Governance, oversight, unlawful behavior remain the same for all corporations whether they are start-ups or not.
The glass is certainly half-full!
---
Stay tuned to receive the latest industry trends, investor insights, our exclusive angel bytes, and much more!
---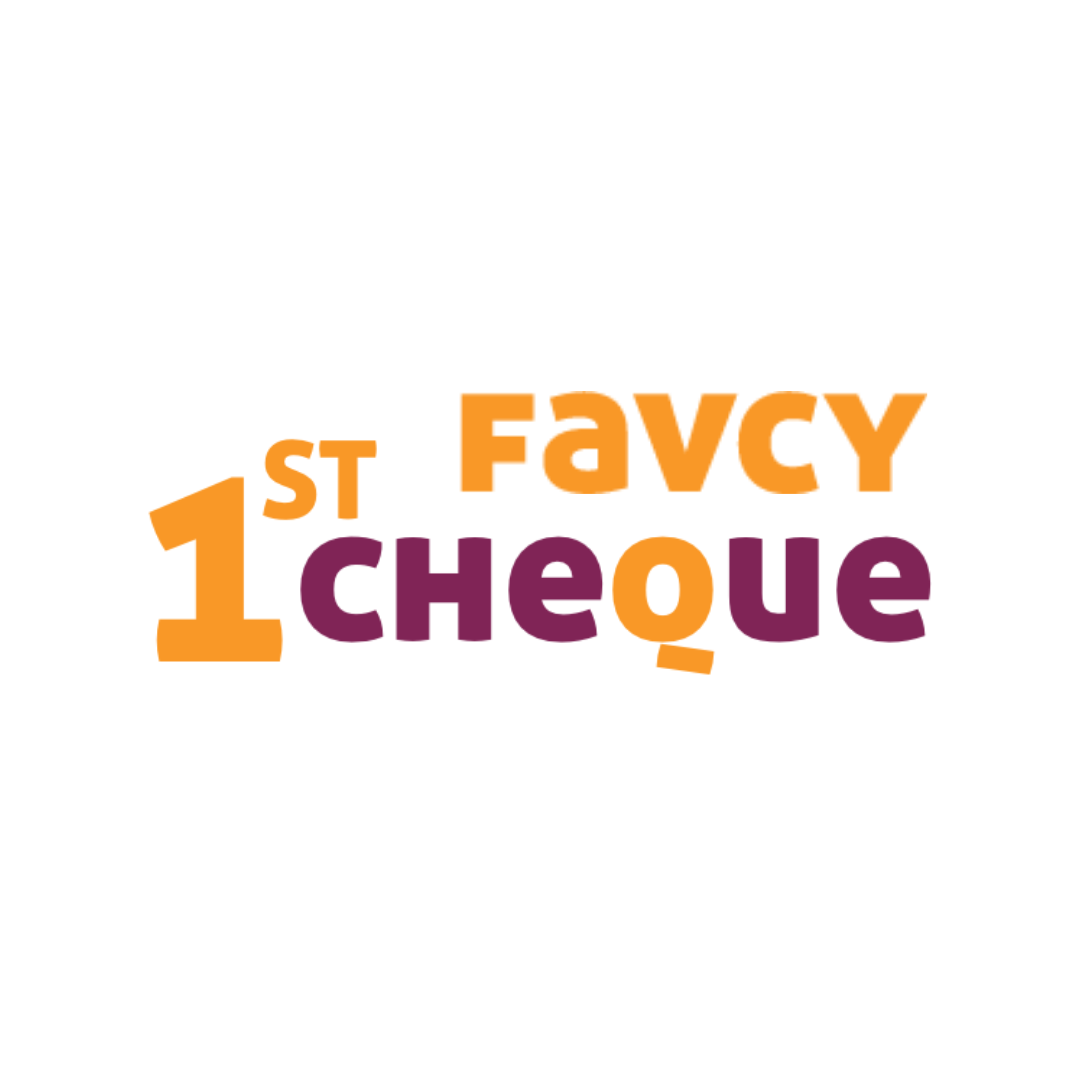 A platform for first-time angel investors to learn the science of early-stage startup evaluation. Get exclusive access to pre-vetted deal flow and make your first investment.     
Subscribe to our newsletter 👇🏻 Don't worry, it'll take just few seconds :)
Reach out to us:
Liked the article, Share it with others!👇🏻