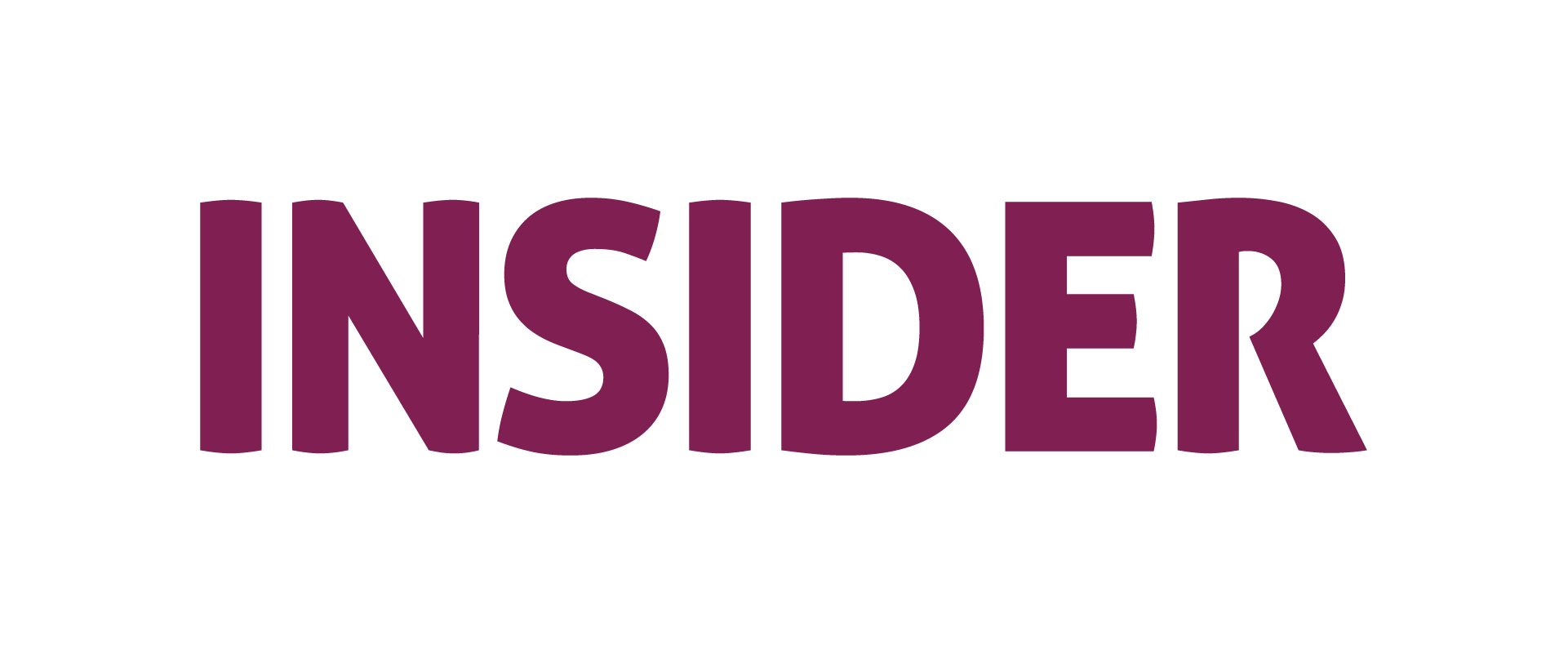 Are you ready to bolt away?
In Talks with Aditya Kumar, Founder, Urja Bolt (a Favcy Venture Builders portfolio startup)
In this week's Startup In Focus, we have Urja Bolt from Favcy's portfolio startups.
Urja Bolt is building an ecosystem to support the rapidly growing Electric Vehicles Market in India. They are enabling an EV ecosystem with umbrella of products and services such as Urja Cargo, Urja Station, Urja Drivers and a few in pipeline !
Join us as we talk about their journey, mission, and how Favcy has been a vital step in steering Urja Bolt in a new direction.
Read in detail to find out!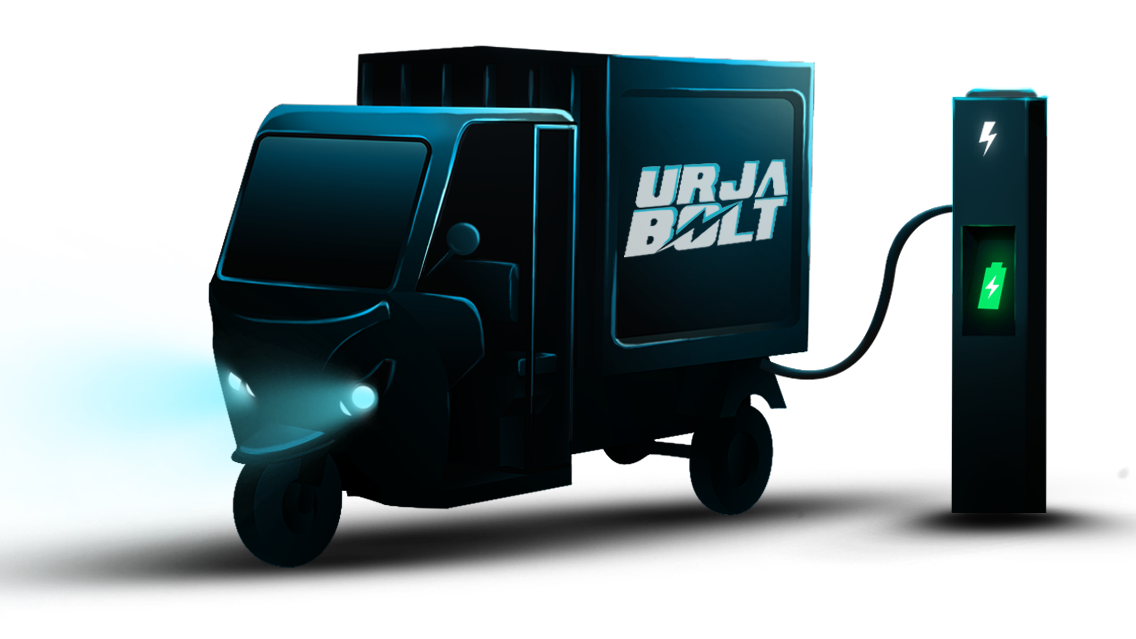 Introduction to Urja Bolt ( a Favcy Venture Builders Portfolio startup)
Urja Bolt is building an ecosystem to support the rapidly growing Electric Vehicles Market in India. Currently starting with Urja Cargo, a first of its kind last mile cargo delivery service with a trained driver for distributors and suppliers across sectors. Next in line is the setup of Urja Bolt Stations which is aimed to be India's largest and will be open to all EV users for services across segments. 
Q1 - How did your journey with Urja Bolt start?
The genesis of our idea dates back to 2018 while I was doing my Master's degree at IRMA. I was visiting the Valsad region of southern Gujarat. There, for the first time, I saw three-wheelers running on batteries, being used for cargo and passenger transportation. That was my first glimpse of the EV adaptation starting at another level, i.e, from the ground up unlike the fancy 'Tesla' approach of the west.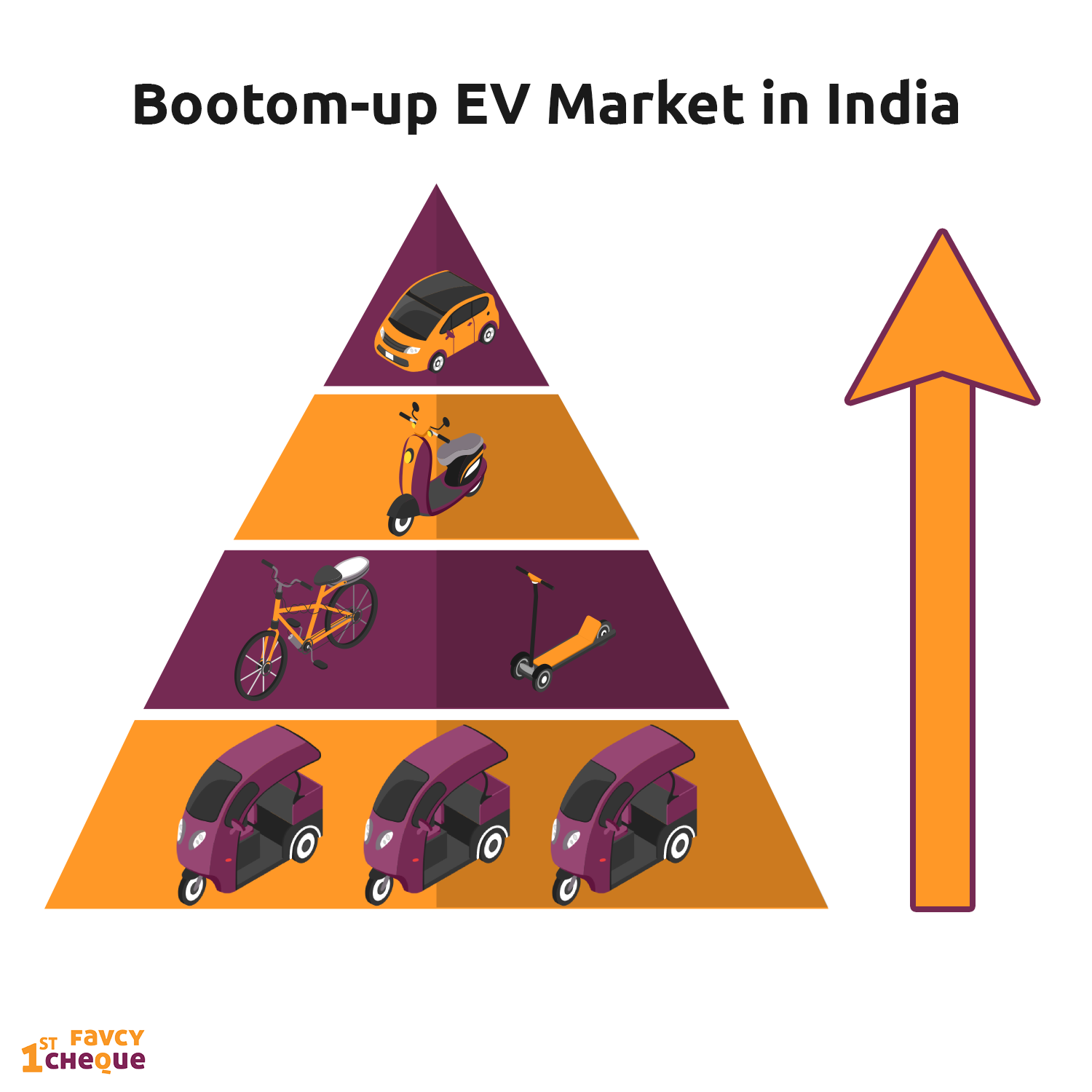 Due to this ground-up adaptation, there are a lot of supply chain gaps in the EV ecosystem. After my Master's degree, I along with Favcy started exploring various ideas and worked out a social commerce strategy for EV Battery distribution. This was the 'bolt' that set Urja Bolt's journey in full gear. 
Q2 - What does your 'Journey So Far' look like? 
We started our journey in the lockdown year. In 2020, we went into a full market research phase. Partnership with Favcy made every step of the journey way easier. After months of branding exercises, on-road research, and all the venture-building exercises we had our first-ever Opening Day with Favcy VB. 
We had an inspiring investor participation with over 100% oversubscription on the allocation available. Post that our entire focus went into building Urja Bolt - an ecosystem that enables economic growth for e-mobility backers! With the envisioned projects like "Urja Cargo," "Urja Station" and "Urja Grow", we have taken one of the most important steps as a startup. 
With the pilot launch for Urja Cargo in process, we are all set to Urja Bolt the year up in full spirit ⚡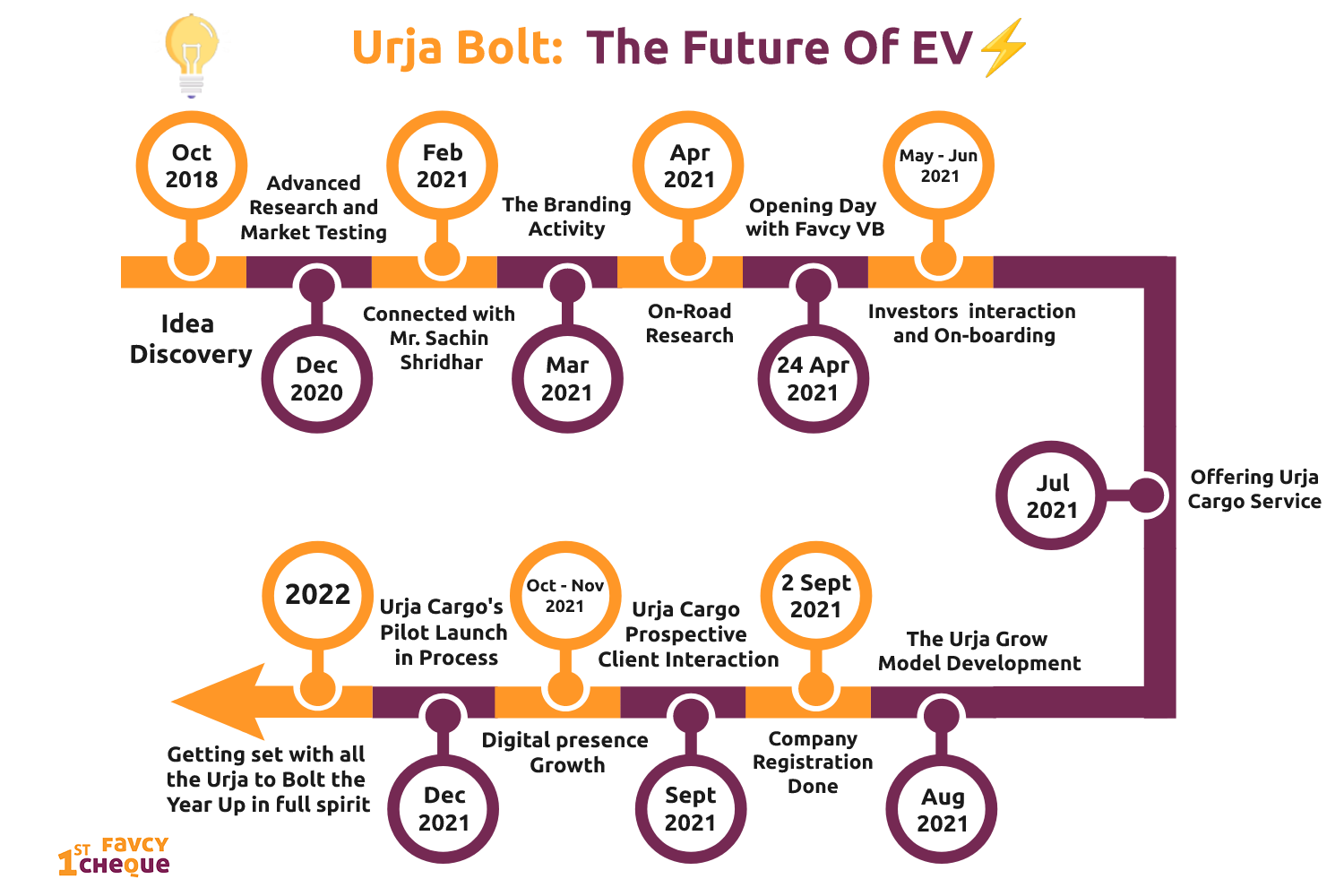 Q3  - How did you come across Favcy and how was your journey with Favcy while building Urja Bolt?
I had worked with Favcy for a year in my early career days, and there were many learning moments. Pranav sir, Harshit, and Nischaiy deserve a lot of credit for what they have built at Favcy. This brings me to what Favcy excels at: enabling ideas! From filling out the DREK sheets to streamlining the idea to understanding the 'why' behind it.
They transform random clouds of thoughts into a bridge, offering an idea of what it most requires. 
This is the beauty of working with Favcy - you don't have to be a founder with a tech background to grow in this ecosystem. If you can think like a businessperson, they'll enable the digital transformation for you. 
That being said, another crucial hand that Favcy brought forth was the investors with 1stCheque. I'm grateful to the investors who have contributed their much-needed insights and guidance along the way. 
Q4 - Who are the investors who have backed Urja Bolt so far?
It has been a grateful journey with some of the best in the industry backing us not just financially but with their inspiring experiences. With Mr. Sachin Shridhar, Founder of Starlit Group as the primary investor and mentor for us to Sumit Ghosh (Chingari) and Sujayath Ali (Shop Up) we have some incredible set of investors backing us. 

Q7 - Who are you building for?
With the first pilot coming up in the next couple of months, we have The Urja Cargo model which is the cost-effective last-mile delivery model for FMCG companies, Laundry Customer Delivery, Restaurant Sourcing, Cloud Kitchen Sourcing, and Consumer Goods Distribution are some of the use cases. 
Coming to UrjBolt stations, the social commerce model enables people to utilize their existing space or build their own respective business station for them. From branding to the charging stations, we are enabling them with an income-generating opportunity.

Q8 - What is the core mission that drives Urja Bolt's startup strategy?
As a startup, we are enabling an EV ecosystem with our umbrella of products and services.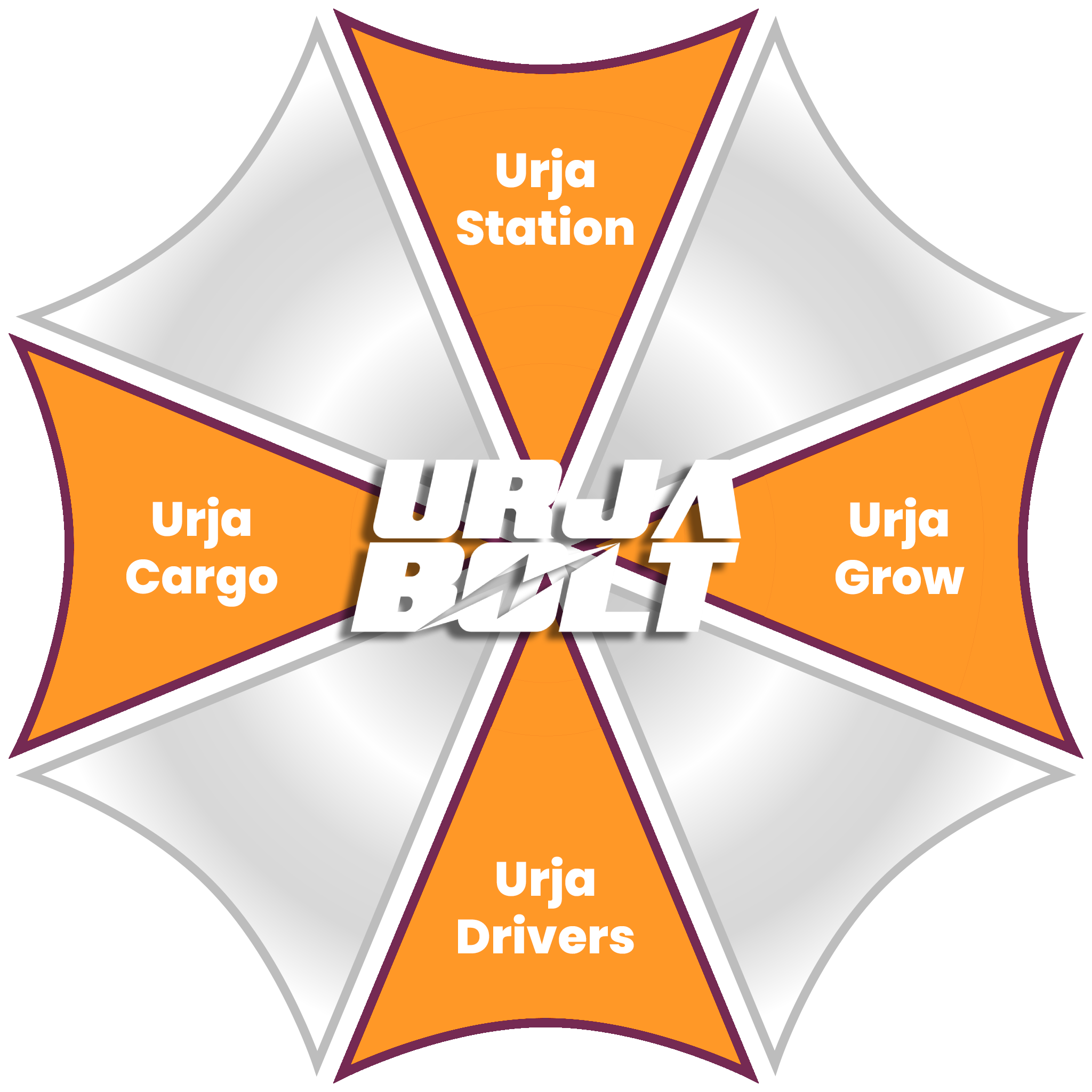 In the end, we are enabling EV conversions. In the market, the vehicles are there, the demand is rising but what lacks is a 'Bridge' - to link them in an organized form. We are enabling that bridge. Of course, there's competition in the market in terms of battery manufacturing, distribution but what we are bringing into the picture is massive cohesiveness - developing an EV-specific ecosystem and catering to the different aspects of the ecosystem in terms of the stations, drivers, cargo, and the reusability factor. 
Q9 - What future prospects do Urja Bolt plan on achieving? 

Our key goal for the immediate future is to validate both the cargo and station models on the ground. That will include evaluating our vehicle ranges, the different kinds of cargo that we can carry, the functioning of temperature-controlled cargoes, and checks on drivers to see what their needs are and the ups and downs.

We'll focus on the Urja Station aspect in the second phase. How can stations become an open channel for all types of vehicles? From three-wheelers to two-wheelers to automobiles and, in the future, drones. And how can solopreneurs, homepreneurs operate Urja Stations from their own premises.

In 2022, we are all set with all the Urja to Bolt the Year Up in full spirit ⚡
---
Stay tuned to receive the latest industry trends, investor insights, our exclusive angel bytes, and much more!
---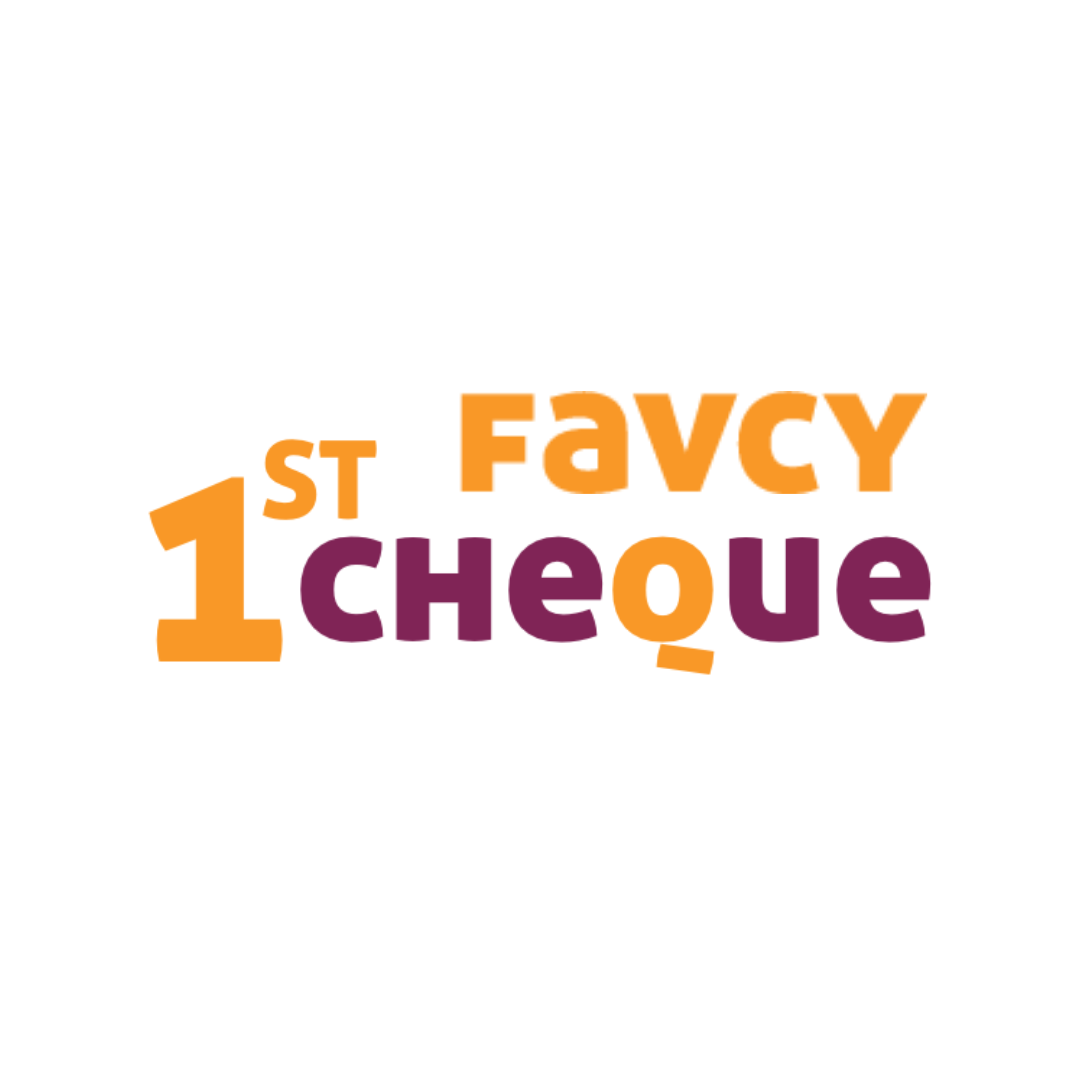 A platform for first-time angel investors to learn the science of early-stage startup evaluation. Get exclusive access to pre-vetted deal flow and make your first investment.     
Subscribe to our newsletter 👇🏻 Don't worry, it'll take just few seconds :)
Reach out to us:
Liked the Review, Share it with others!👇🏻