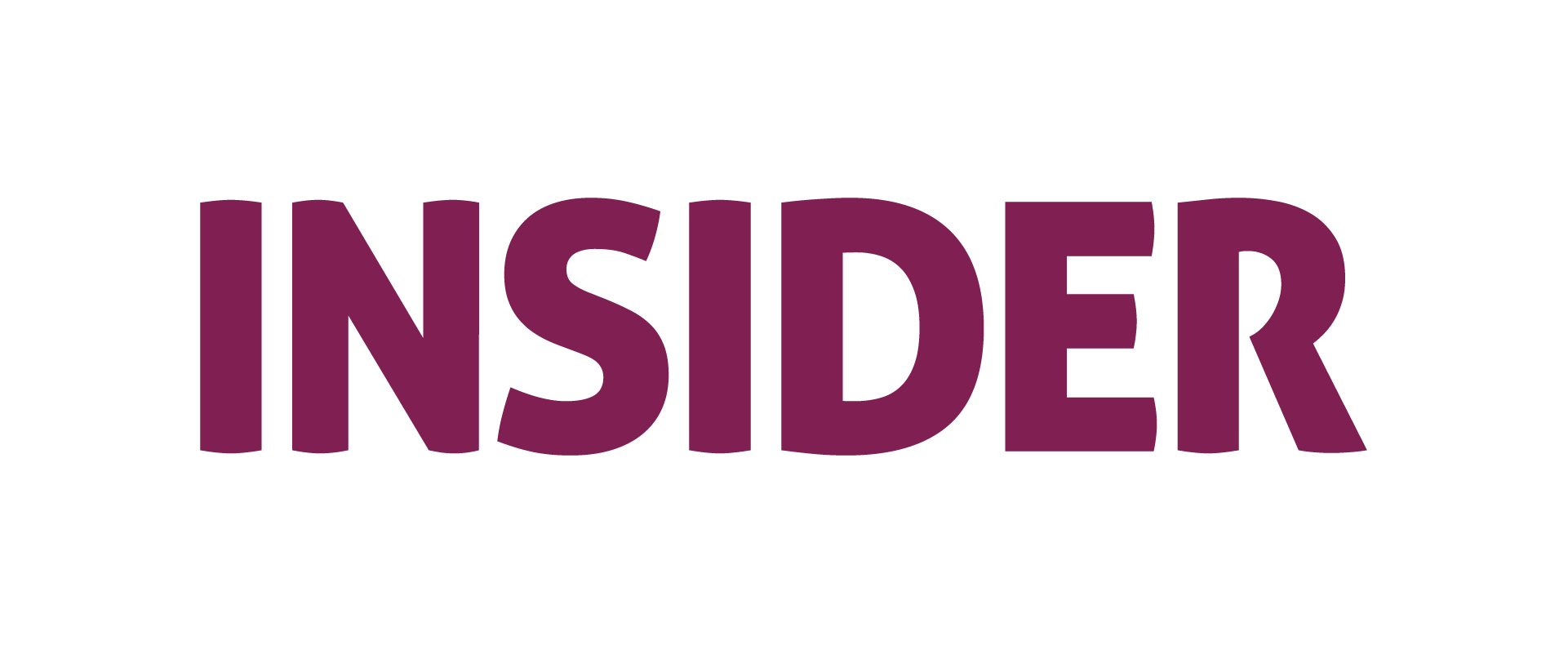 Future is female and electric ⚡️
Dear Reader, the car that I drive is now 5 years old. Its a petrol hatchback that gives us an average of 16 Kmpl (yes, in the city traffic). But even when we bought it 5 years ago, we had decided that our next purchase is going to be an EV. While EV four-wheelers are still not mainstream, the EV two wheeler space in India is quickly heating up. The latest launch by Bounce and by Ola couple of months back and the 40% jump in Ather's current quarter revenues is proof enough. 

If you look at the EV ecosystem a little more closely, there are two variants within the two wheeler EV space - chargeable batteries and swappable batteries. Some players are betting on charging station network while others are bullish on swapping station networks. Now which one of these is gonna fly is anybody's guess at the moment. But imagine - what if we have a vast network of EV enablement centres that can function as charging or swapping stations depending on what's popular in that particular area. That's exactly what our Startup in Focus this week - Urja Bolt is aimed at. 
In addition, this week we take look at the lack of gender diversity in the founder and investor communities in our Angel Bytes section. Along with pointing out the problems we also have an initiative in place where you can participate and make a difference. Read on to find out.
Do share your feedback on this effort. You can mail us at insider@1stcheque.com

Cheers 🍻
Yamika
---

You must be living under a rock if you've not heard about the recent payment war between Giants like Visa, Mastercard and Homegrown startup Rupay.

Is the government becoming biased or is Visa fighting a losing battle?

Read on to find out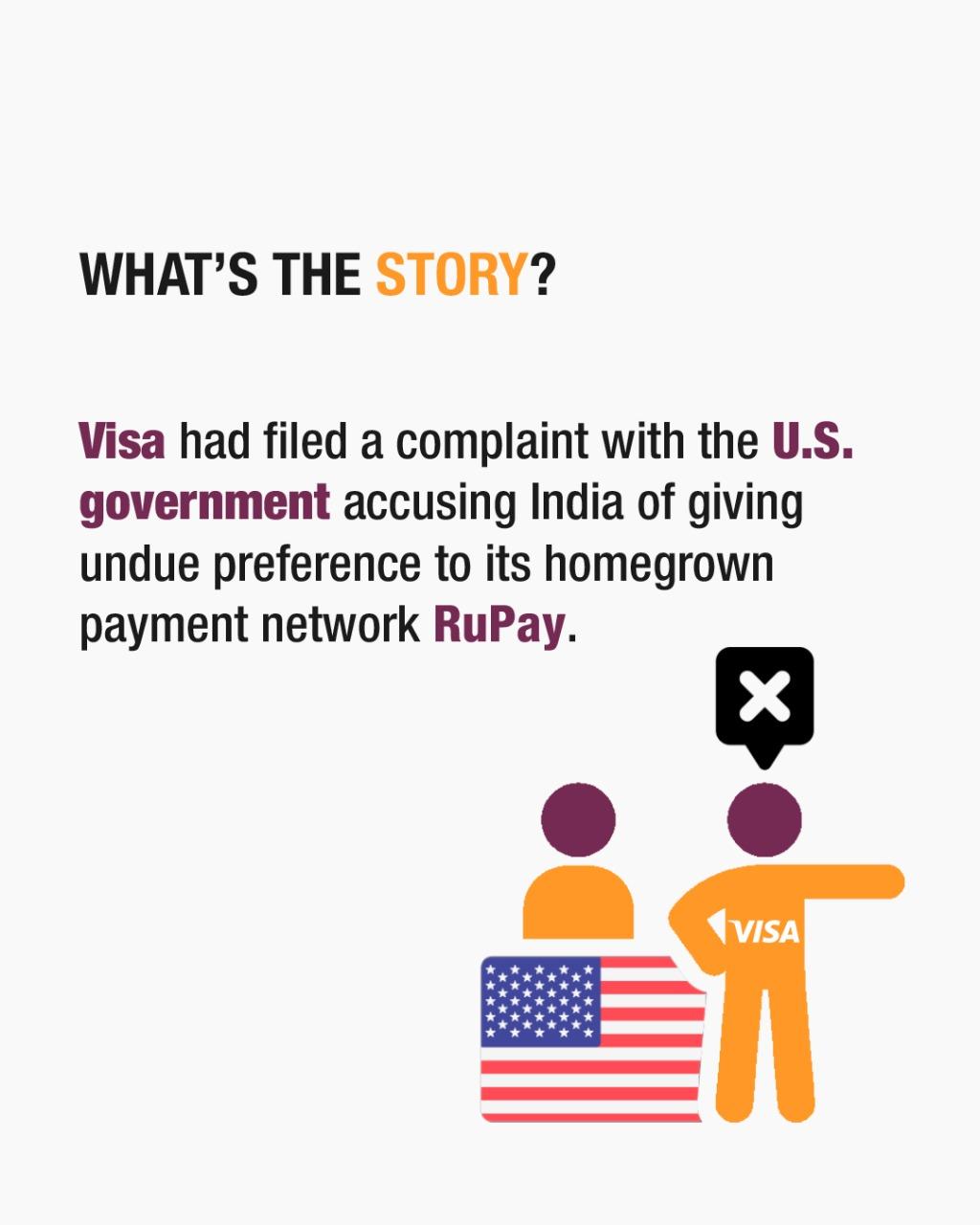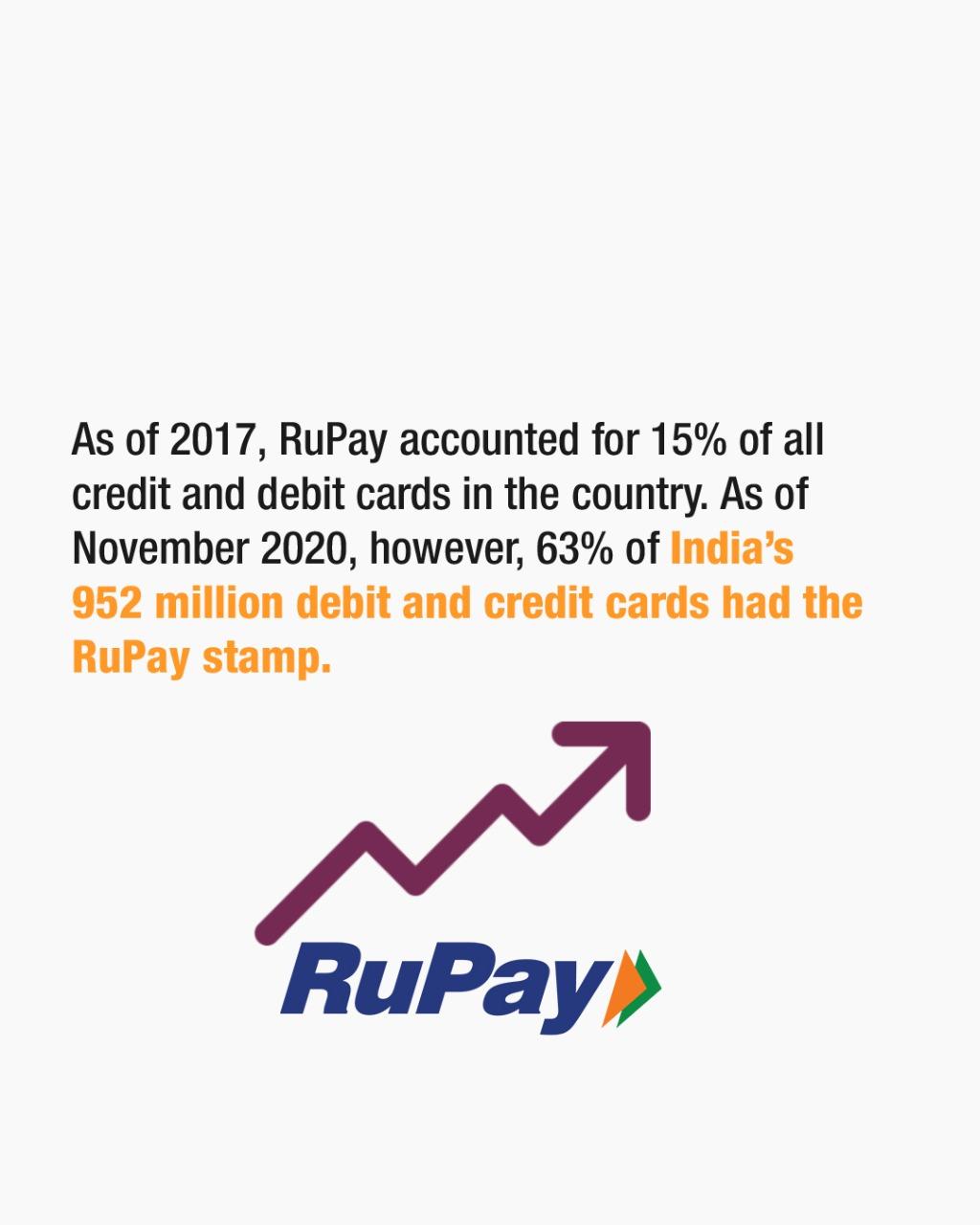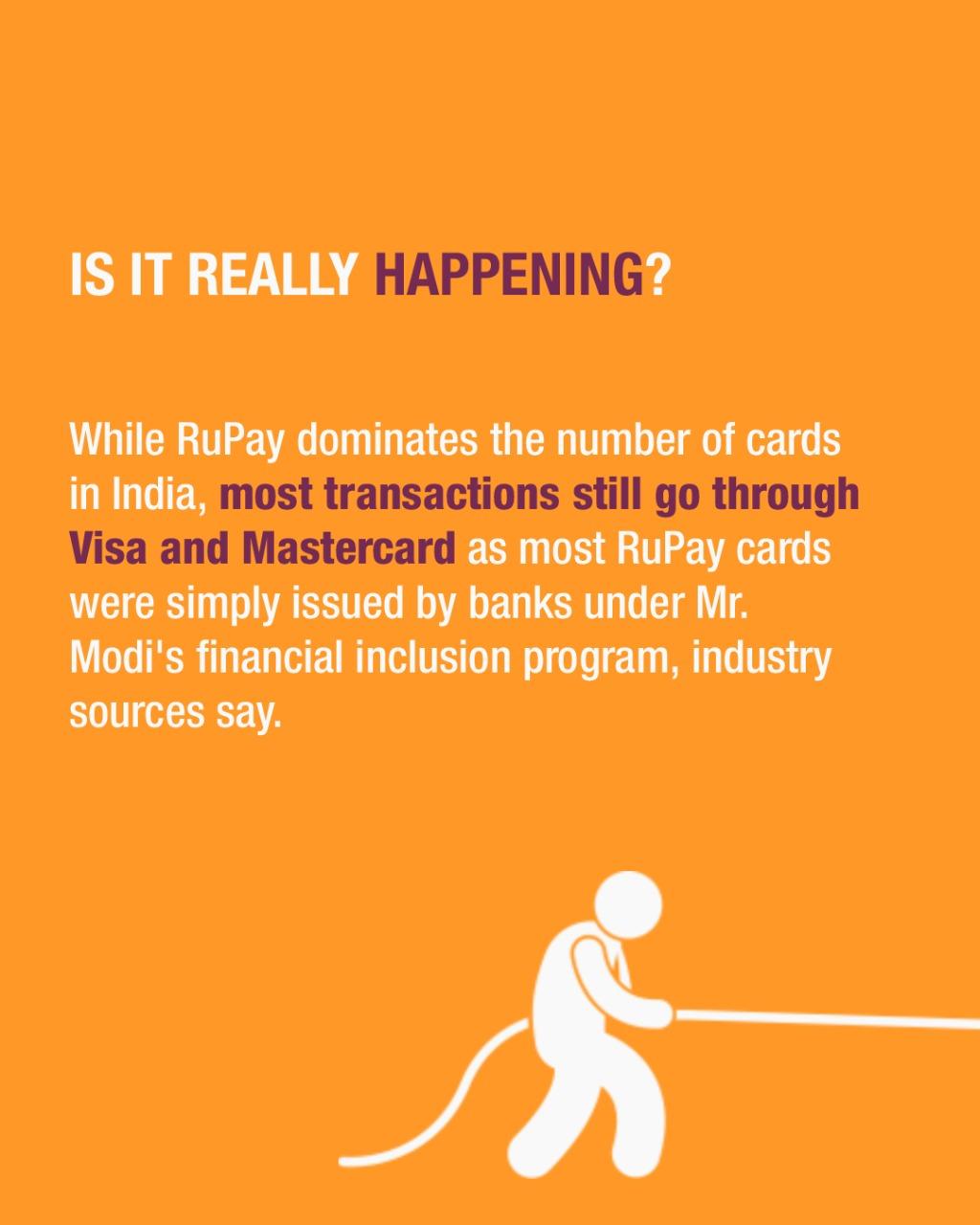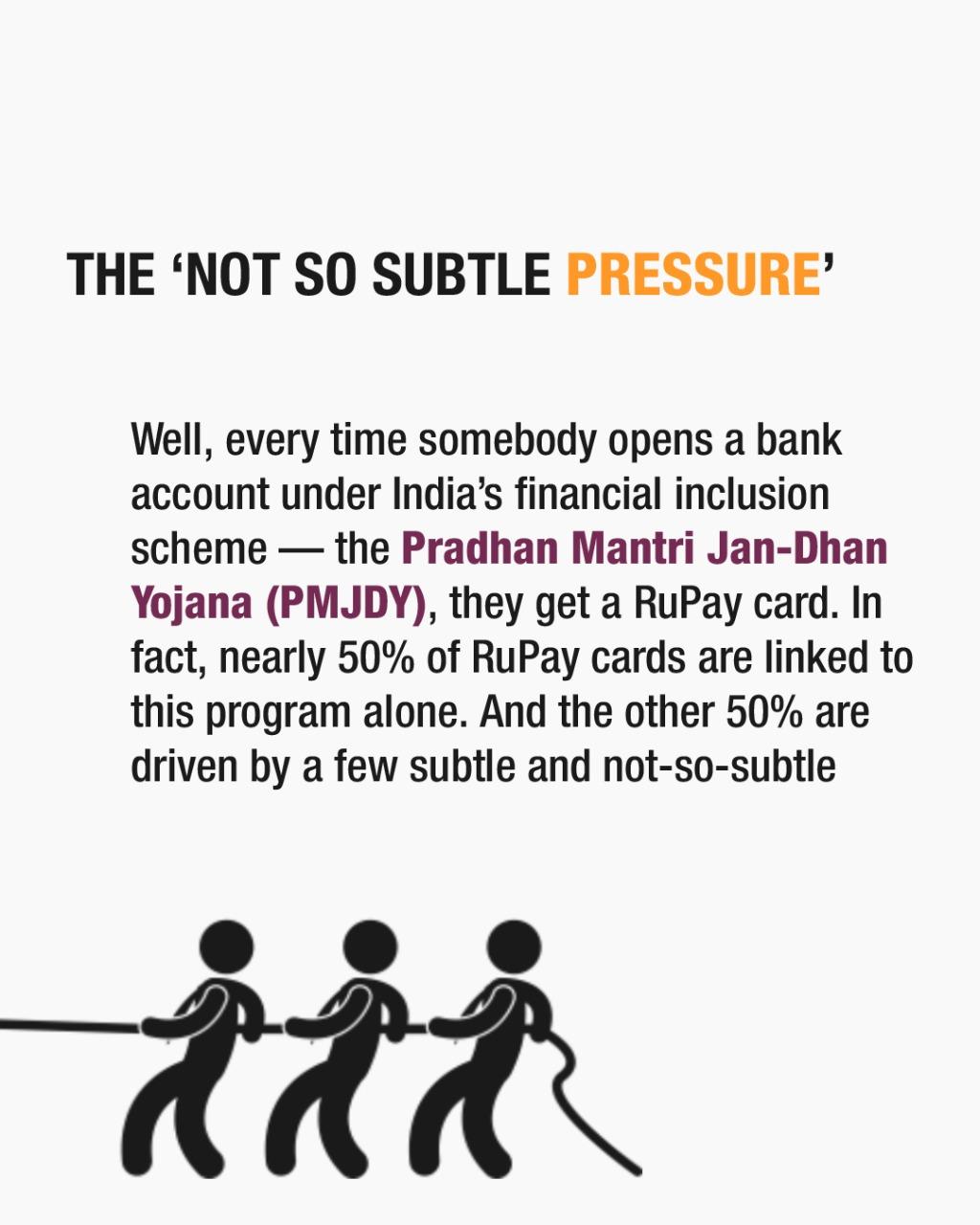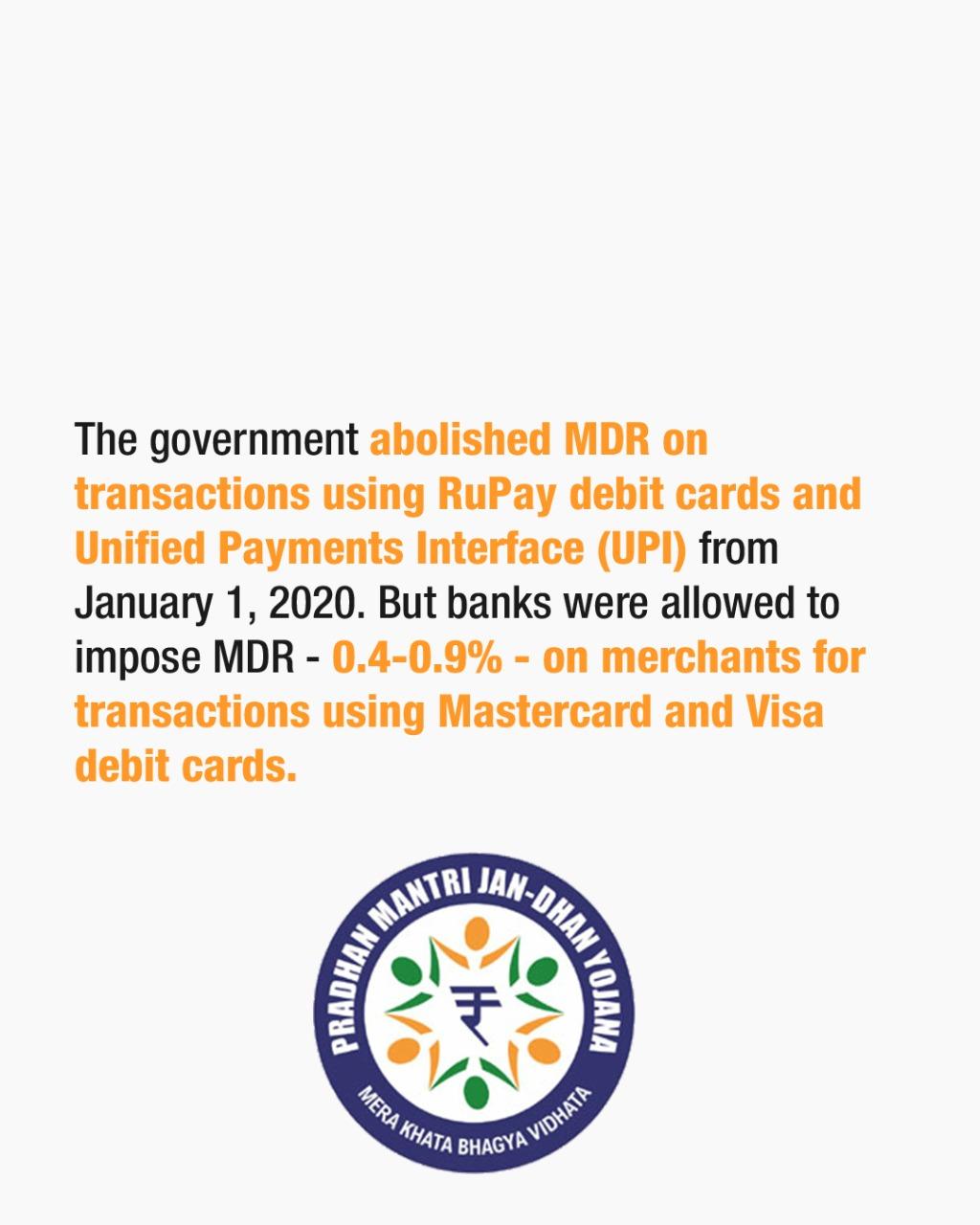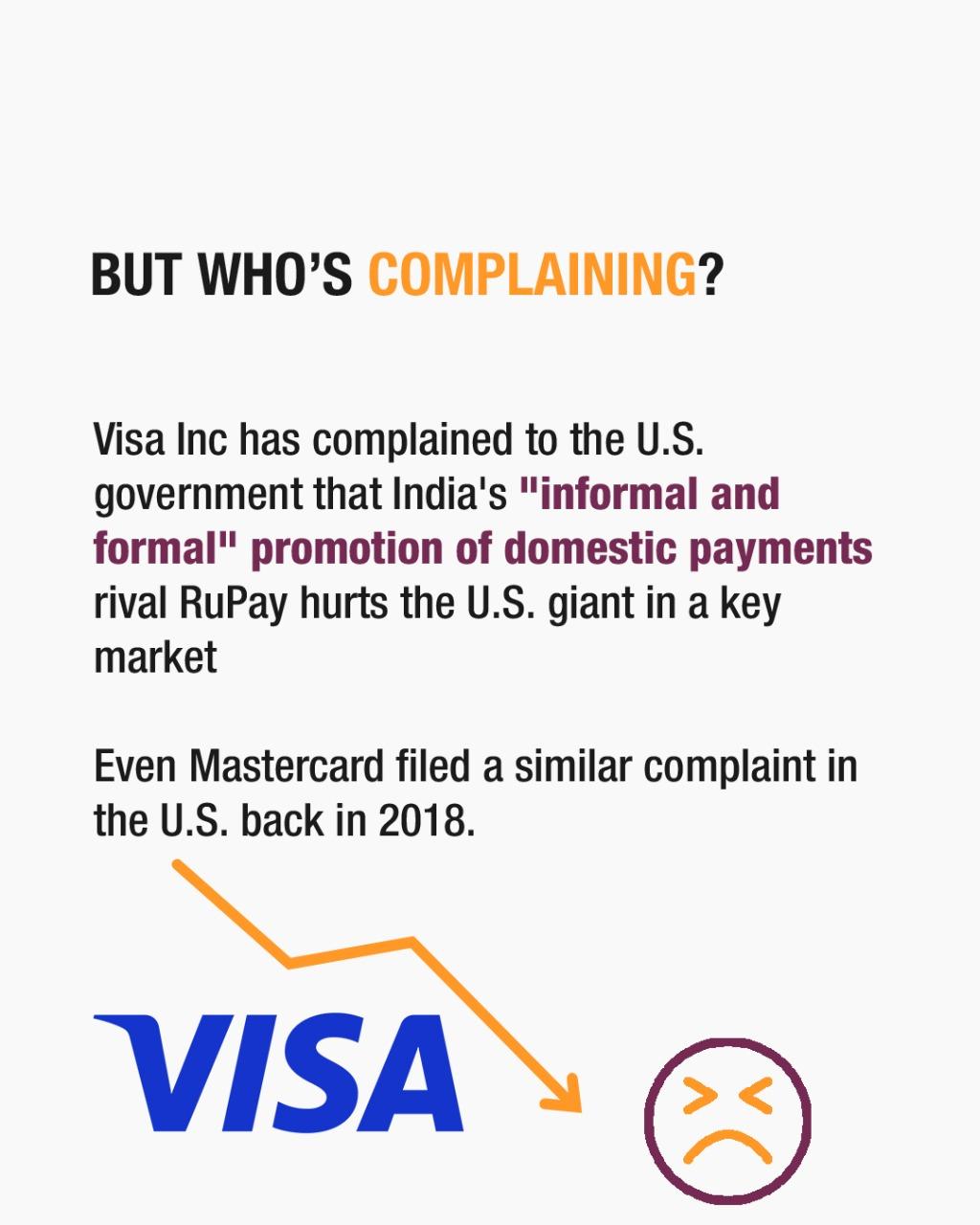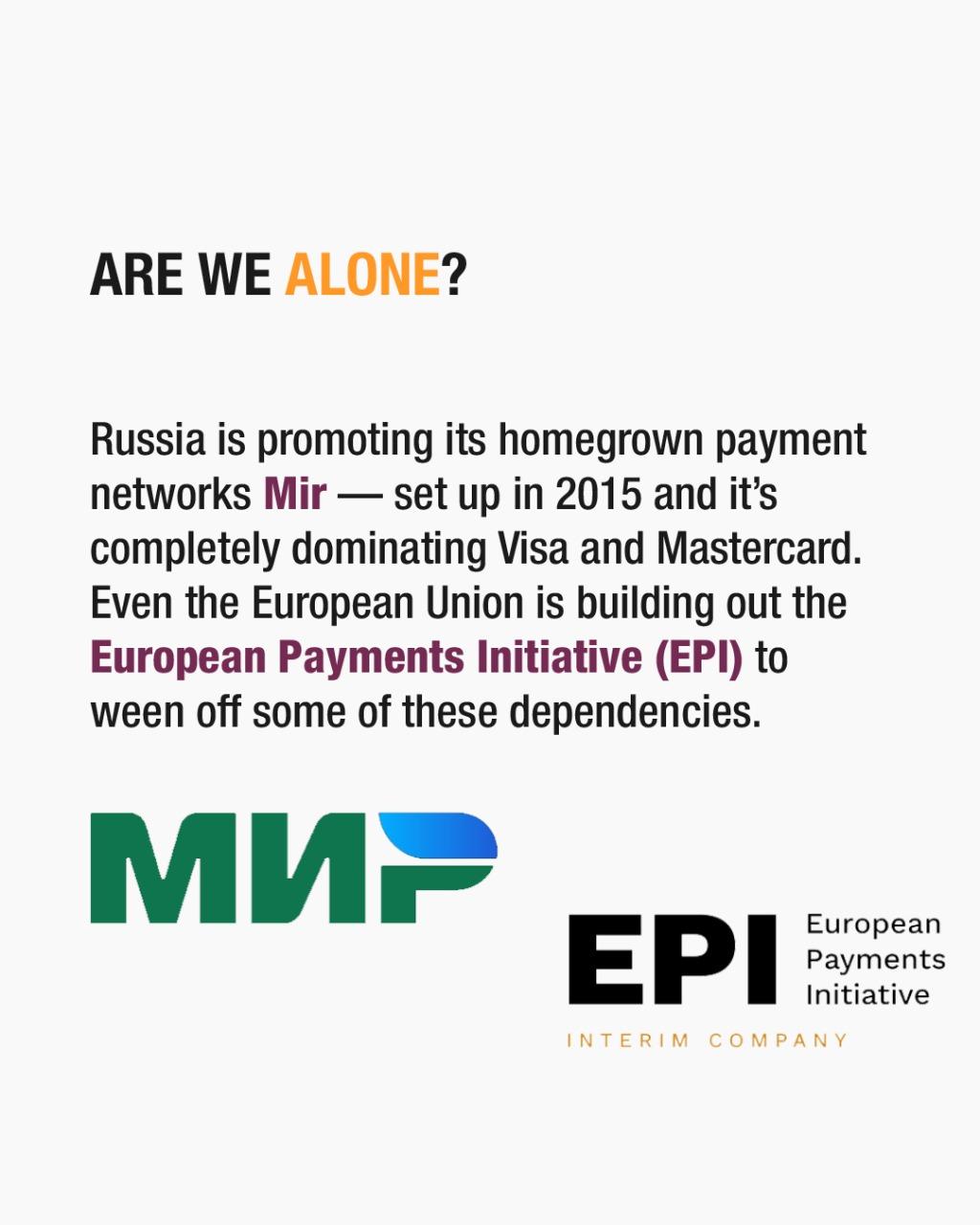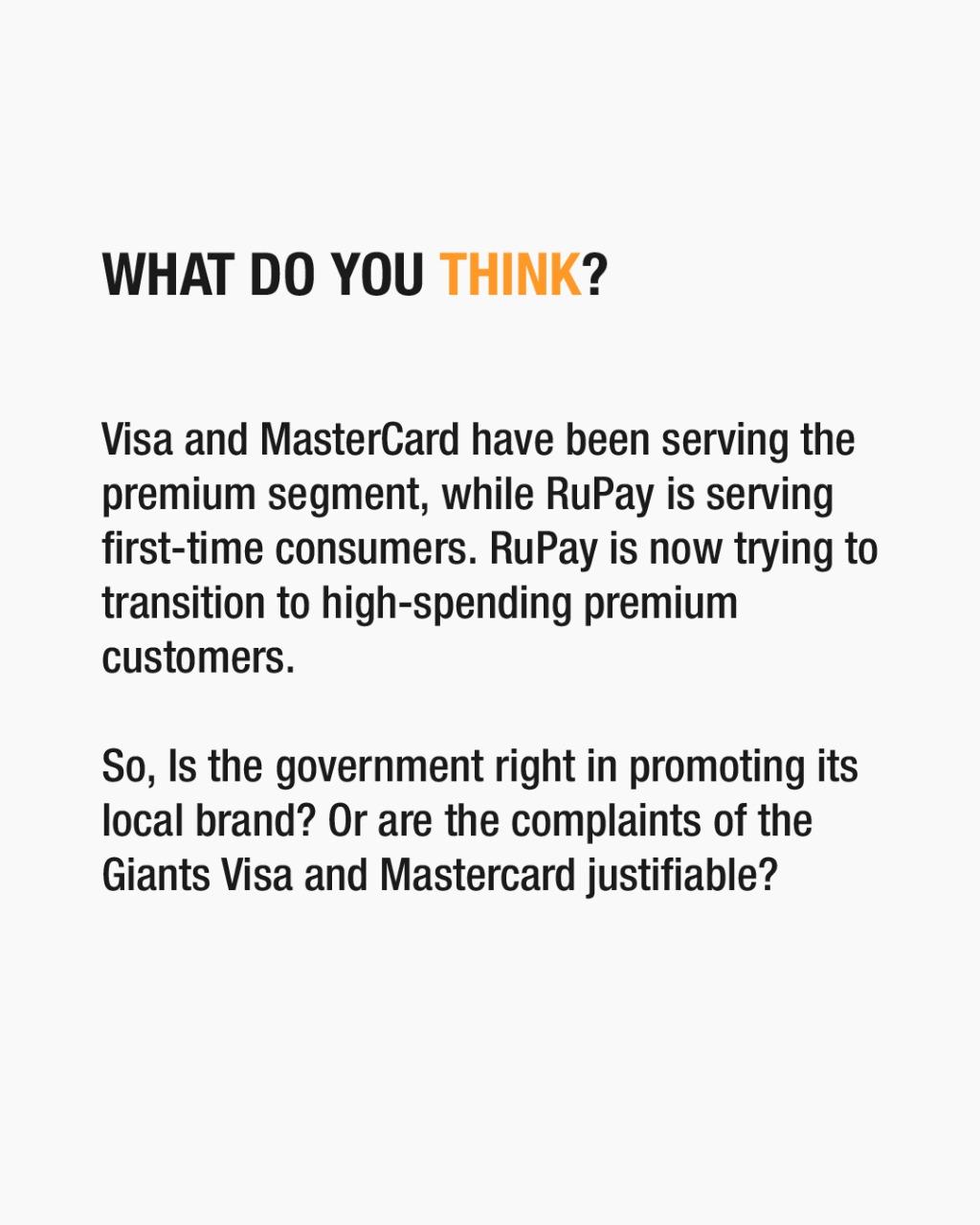 ---

Are you ready to bolt away? 
In Talks with Aditya Kumar, Founder, Urja Bolt (a Favcy Venture Builders portfolio startup)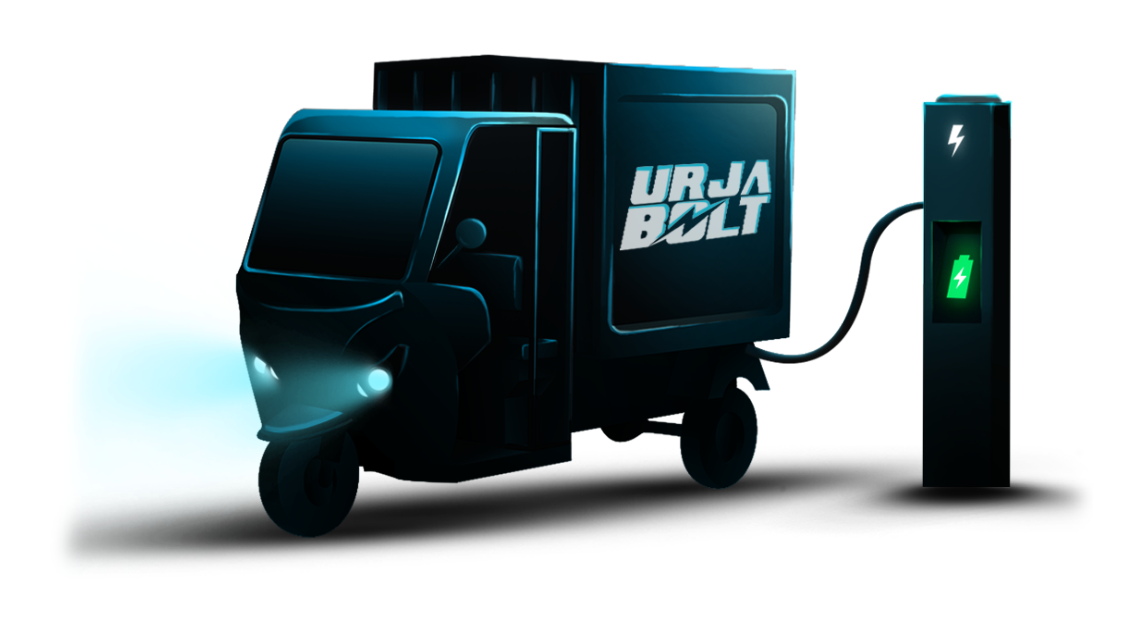 In this week's Startup In Focus, we have Urja Bolt from Favcy's portfolio startups.
Urja Bolt is building an ecosystem to support the rapidly growing Electric Vehicles Market in India. They are enabling an EV ecosystem with our umbrella of products and services such as Urja Cargo, Urja Station, Urja Drivers and a few in pipeline!
Join us as we talk about their journey, mission, and how Favcy has been a vital step in steering Urja Bolt in a new direction.
Read in detail to find out!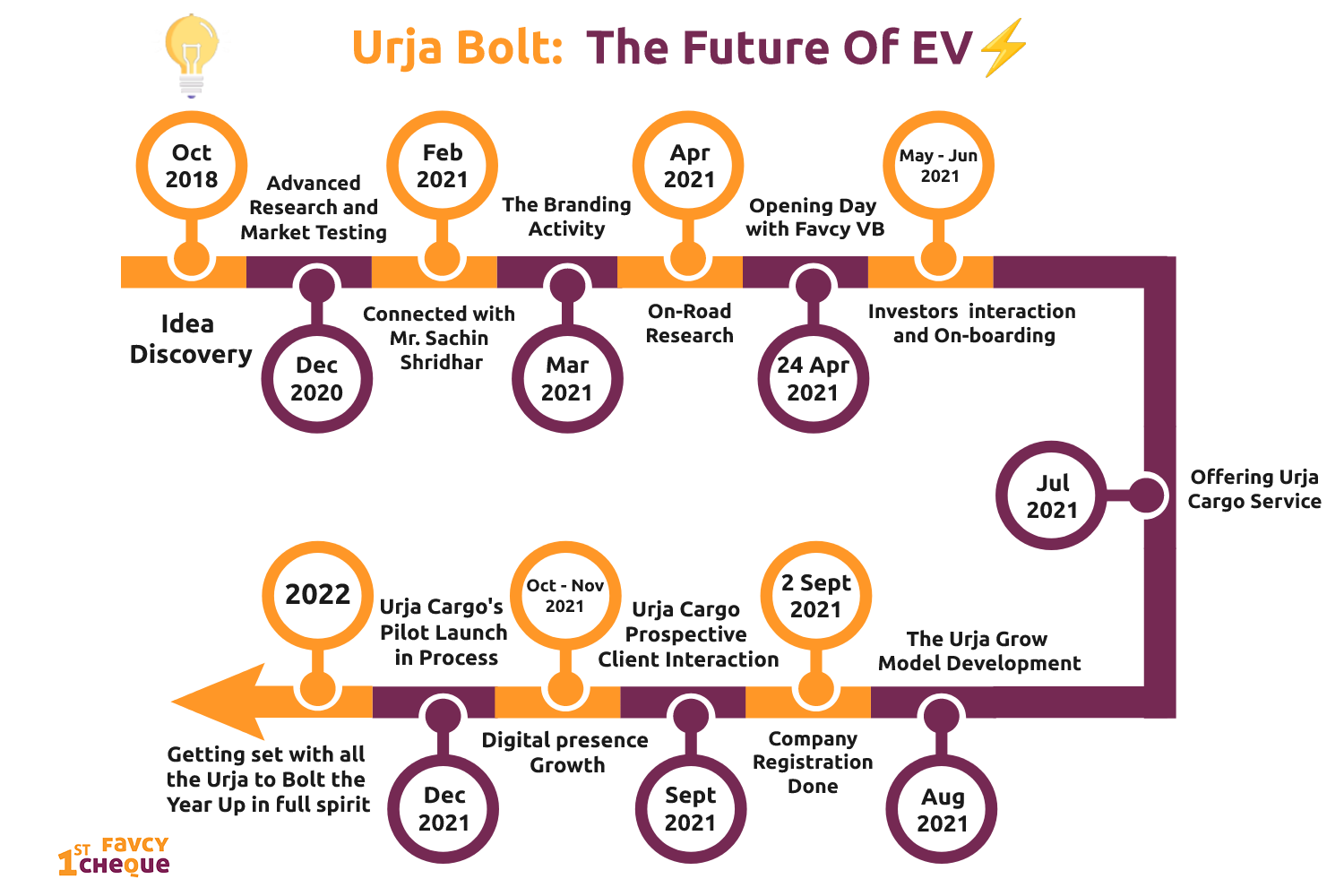 ---

Close your eyes, Breathe and Let it Go?
by Khusdeep Sethi, Content Strategist, 1stCheque by Favcy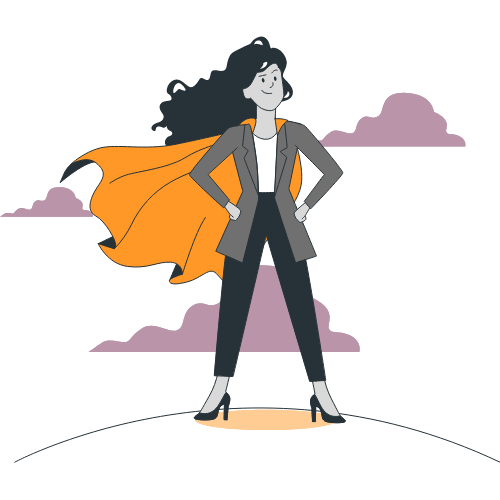 This is what we've been told the majority of the time when we, as women, discuss the disparities we face today. It's safe to say that things are changing for the better in terms of women empowerment. However, when things happen on a wider scale, we tend to overlook the minor details that are equally important. So, it's vital to remind yourself, to be aware every now and then, whether things are genuinely changing or whether we're just living in a bubble.
Few days back, I read an article about Sahana Bibi, a 45-year-old woman, residing in a busy narrow lane across one of the sub-urban parts of Kolkata. With no formal education, she is an entrepreneur with great business clarity who has been running her flower basket business for years.
On the other side of the spectrum, another inspiring story is of Falguni Nayar, Founder of Nykaa (who doesn't know her?). When Nykaa had the blockbuster IPO, the internet was flushed with articles about Falguni, her success, and her journey. Recently, I noticed something about those articles - Headlines!
One of them was - The Nykaa amongst the Nayaks. Certainly, this represents female entrepreneurial success but doesn't it hint at the underlying dominance of the Nayaks? 
From Sahana Bibi to Falguni, India is filled with potential But it's a long journey for female entrepreneurs to take the lead.
This week, let's give ourselves a reality check!
Landscape in Indian Startup Ecosystem
This year has been a blessing for the startup ecosystem. With raining Unicorns, new-age companies hitting the public market, cracking the biggest funding deals, and round-the-clock startup fundings, India has marked its name in glory. But what we'll be focusing on is female participation.
Within 2021, India proudly holds 41 unicorn startups (till Nov '21). Out of those 100 unicorn founders, only 4 are women. Ruchi Kalra [OfBusiness], Upasana Taku [MobiKwik], Priyanka Gill and Naiyya Saggi [Good Glamm Group]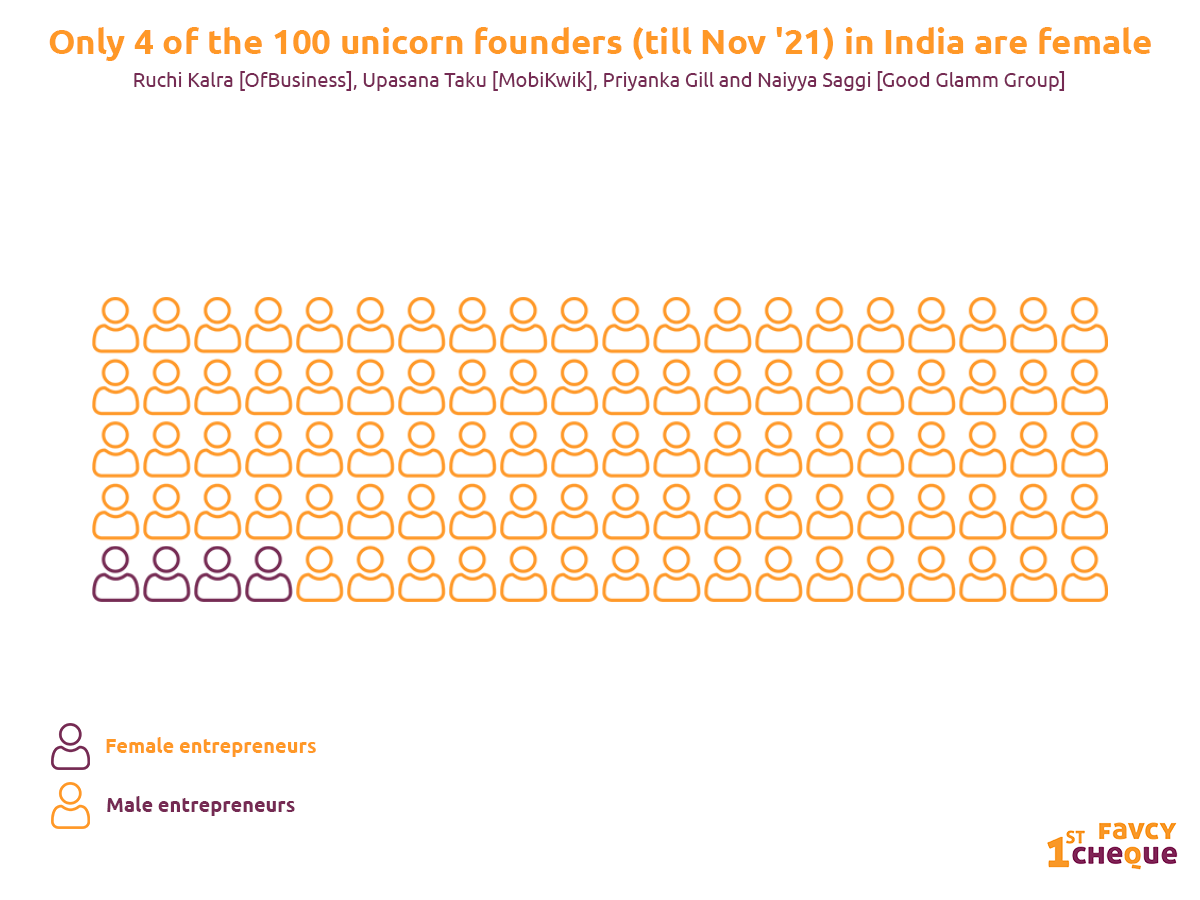 In total, India is home to 60+ unicorn startups with 190+ unicorn founders! And guess what?
A total of only 8 women founders. 
Overall, the representation of women founders is abysmally low at 3.8%. This is even lower than the proportion of women CEOs in BSE 500 companies, which is 4.8%.
The lack of women is a wider problem in the start-up ecosystem, not just in the elite club of unicorns. India ranked a lowly 49th among 58 countries on Mastercard's latest index of women entrepreneurs.
Why is this happening?
A 2019 ORF study by Sabrina Korreck identified five main reasons for the gender gap in start-ups: unconscious bias, low confidence in business skills, lack of access to finance, lack of family support or child-care options, and lack of safety in workplaces.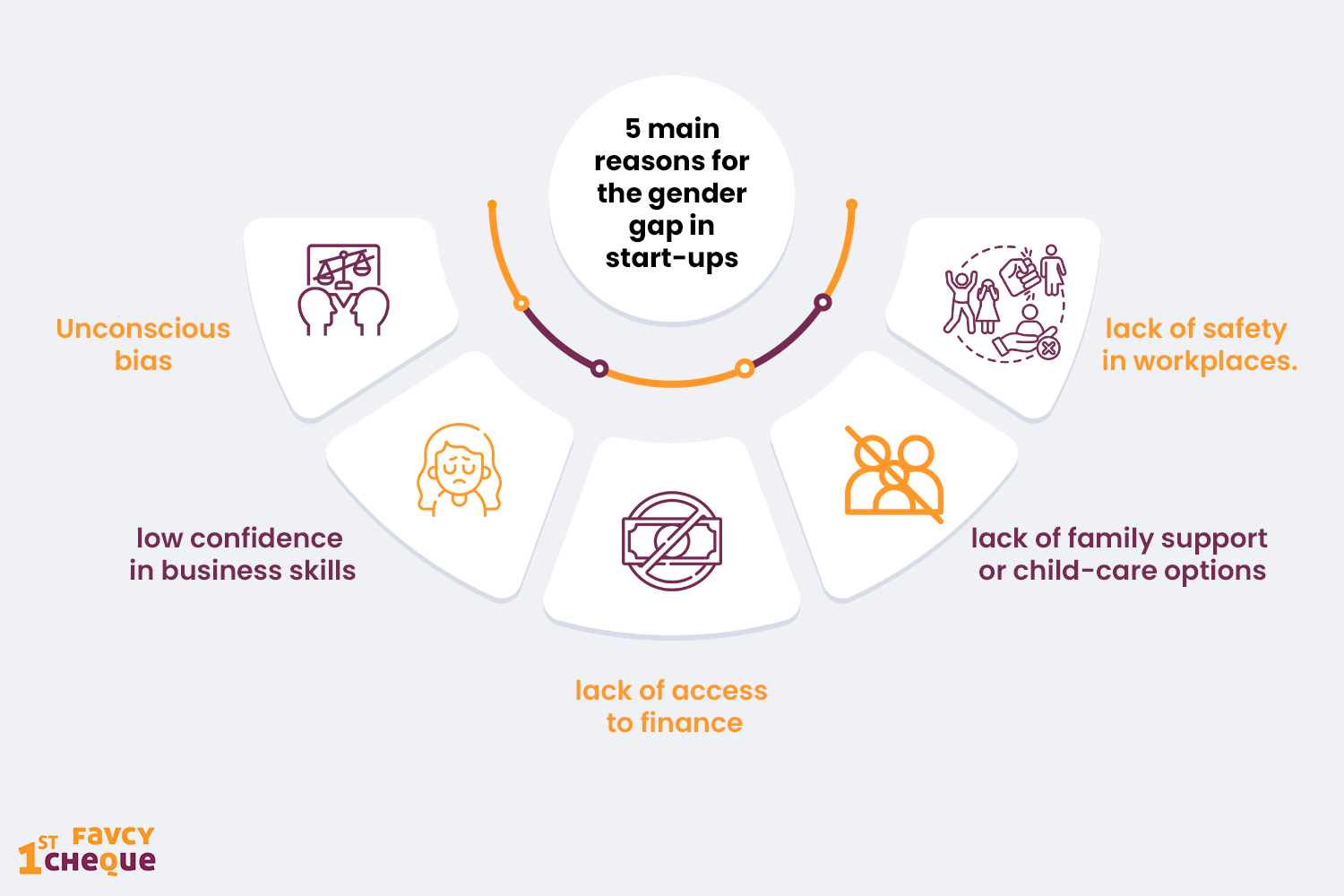 One of the reasons that often comes up why women have faced a delayed start in their entrepreneurial journey is because of the lack of female role models in the industry to prove that women were capable of building and scaling a business, which pushed back investors to invest in women-led businesses. The emergence of strong businesses like Nykaa has led investors to believe more in women-led startups now. 
What do our Founders think?
"When women build businesses, they reinforce the values that form long-lasting foundations in society. Female leaders are full of compassion, grit, and perseverance, a blend that strengthens success. Every dollar invested in female-backed businesses therefore automatically stands the trust and test of time. The beauty is knitted when the fabric is built alongside Female investors as that's a statement underlining sisterhood." - Purva Aggarwal, Founder, Good Good Piggy
She addresses something that has been understated for quite some time now - women-led startups empowered by women investors. How many of us can recall a real-life example of the same? This is where you, as investors, come into the picture.
What are you doing?
When provided with equal access to inputs, women-owned enterprises produce equally strong economic outcomes when compared with enterprises led by men. - Powering the Economy with Her, Bain & Company and Google.
Do you ever wonder how you can make a significant impact as an investor? This might be it! 
At 1stCheque, we have a community of 2000+ investors, out of which only 15% are female investors. This prompted us to create a platform that promotes diversity in the investment ecosystems by empowering female leaders to become investors. 
To this effect, we have established Power Angel Network - a network for women, by women! We are striving to enable (via small ticket-sized risk mitigated investment opportunities) and encourage women to come forward and participate - make independent investment decisions and build their own startup portfolios. 

How can you help? You can encourage women in your personal and professional networks to sign up on PAN. Here we will be conducting multiple knowledge sessions from January through March 2022 to help women investors learn the ropes of angel investing. Besides, we will be opening up micro investment slots for them to take the first steps towards angel investing.
---

Here are the events of this week:

- India's Slice becomes a unicorn with $220M funding from Tiger Global.

- Simpl raises $40 M in Series B.

- Cloud kitchen startup BOX8 raises $40M from Tiger Global, rebrands to EatClub Brands.
---
Stay tuned to receive the latest industry trends, investor insights, our exclusive angel bytes, and much more!
---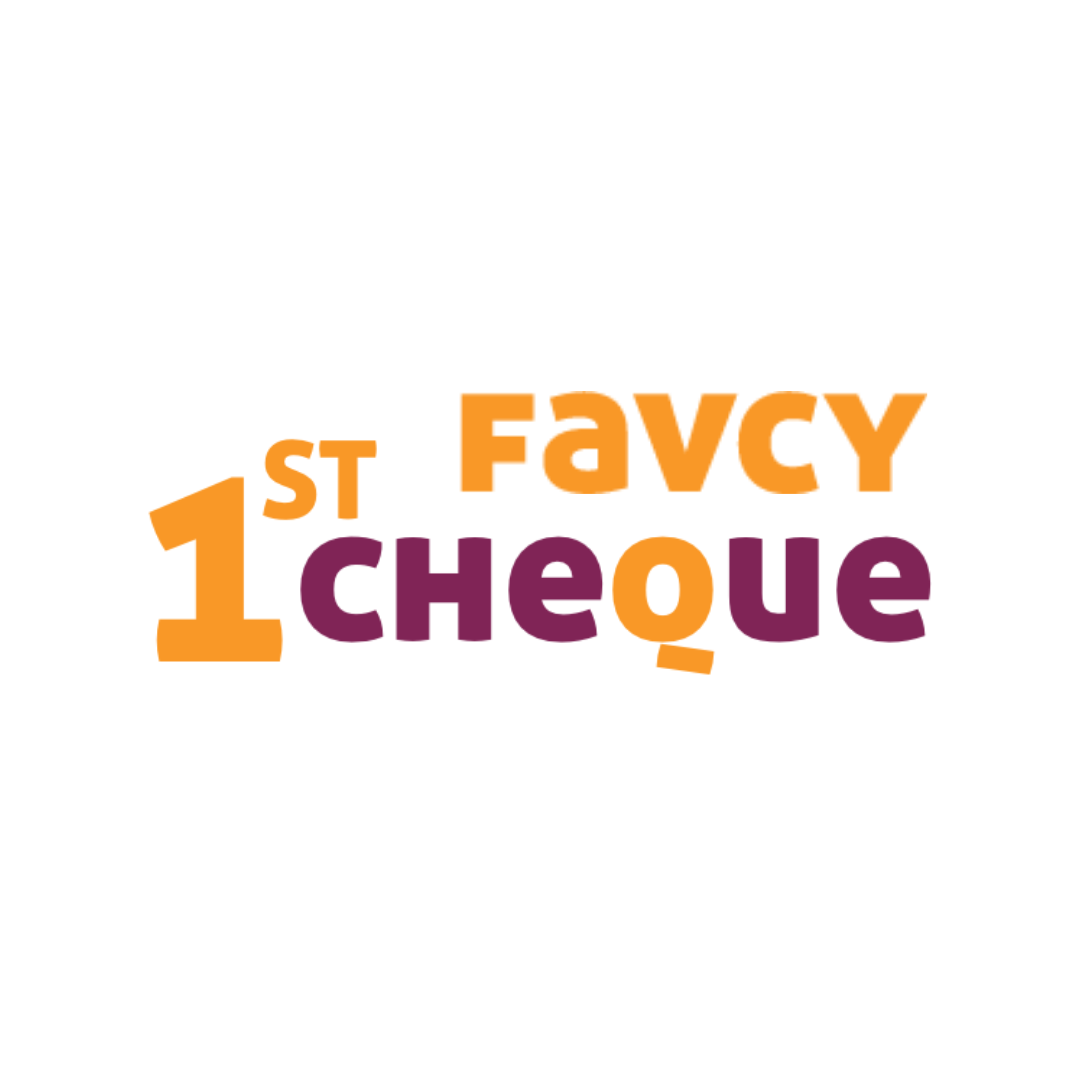 A platform for first-time angel investors to learn the science of early-stage startup evaluation. Get exclusive access to pre-vetted deal flow and make your first investment.     
Subscribe to our newsletter 👇🏻 Don't worry, it'll take just few seconds :)
Reach out to us:
Liked the newsletter, Share it with others!👇🏻