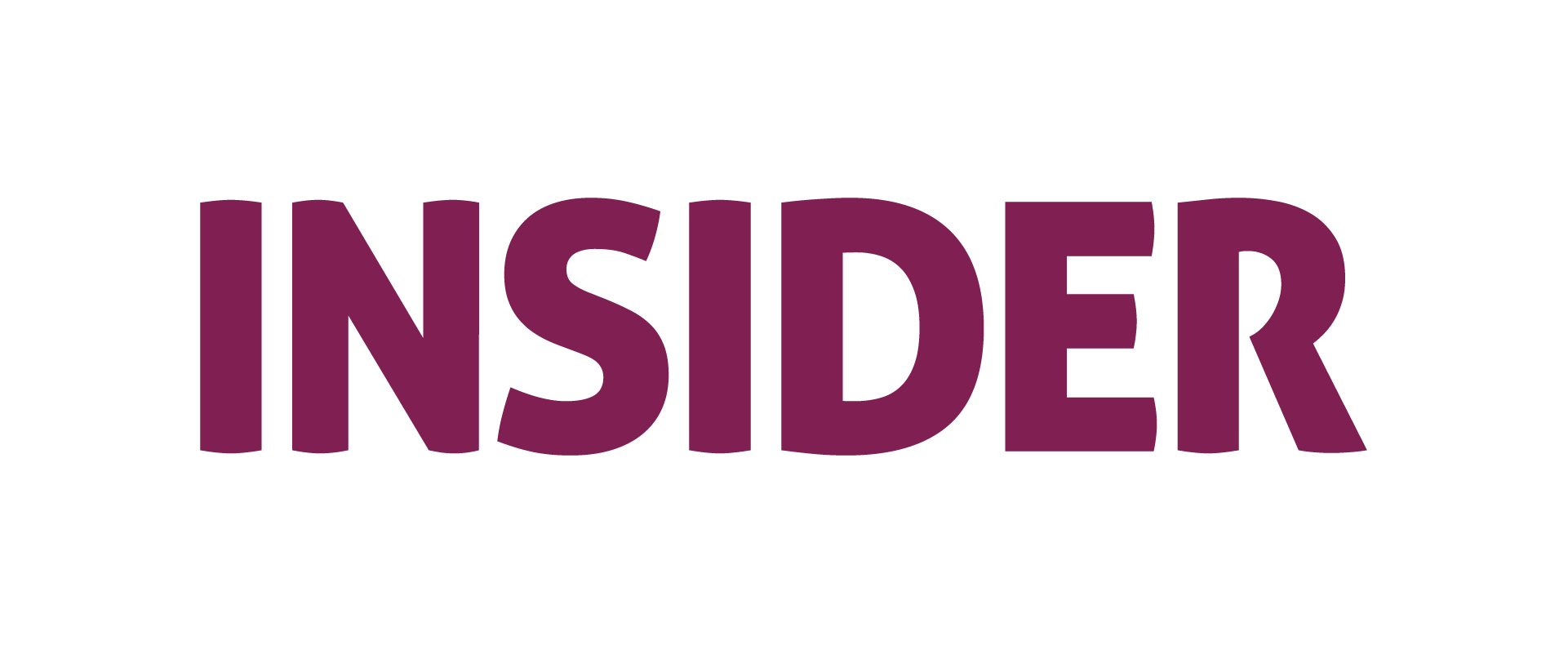 But where are the exits?🚪
Dear Reader, Zomato, Nykaa, PolicyBazaar and now Paytm. What have these recent startup IPOs done? Well, for one they have given very handsome exits to the existing investors in these businesses. Some may say that these loss making businesses have given hugely profitable exits to their investors at the cost of naive retail investors - but these are the principles of investment. The money moves around.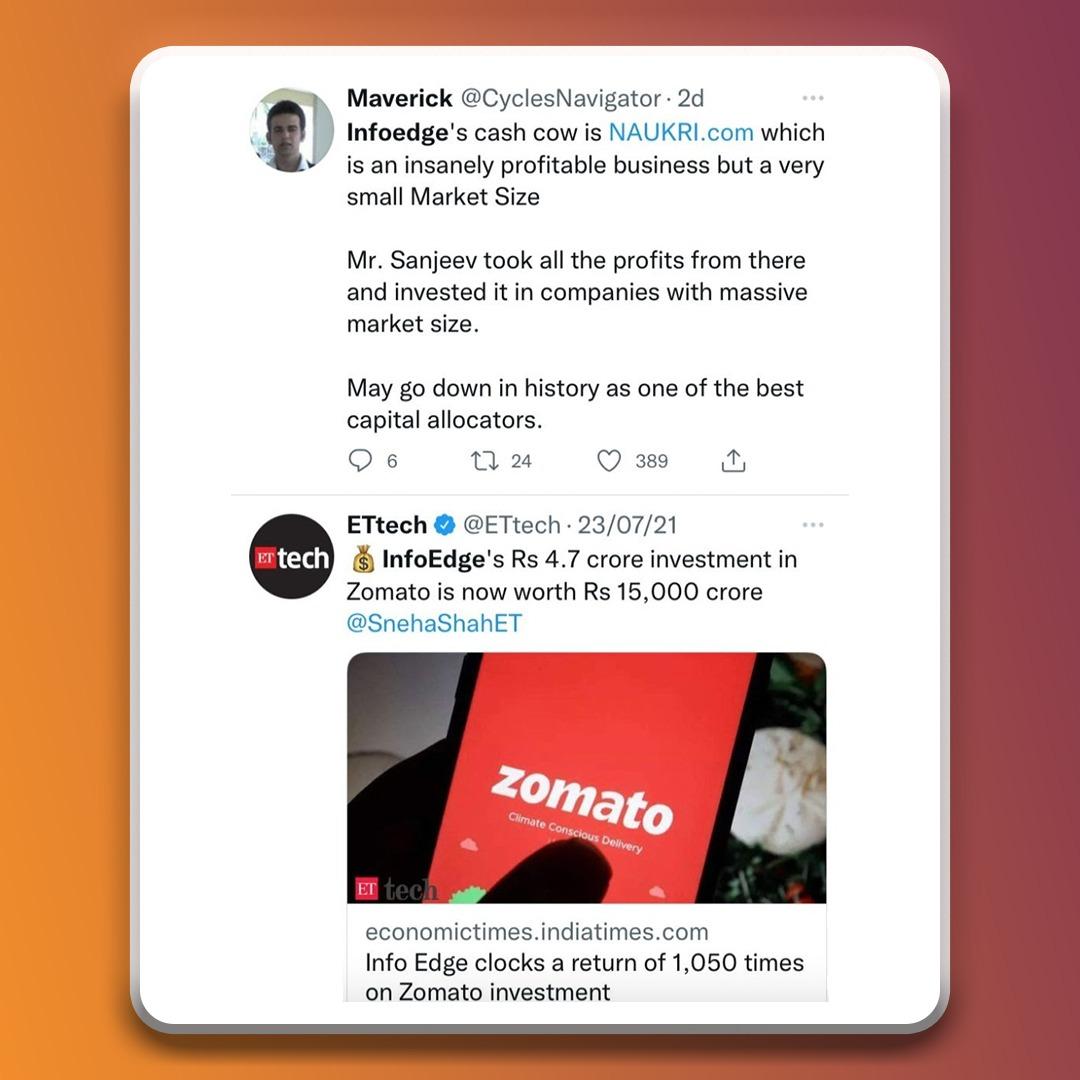 Investors invest to make profits and invest these profits back into the market. So it's important that they get exits. Similar is our focus at 1stCheque by Favcy. Here we not just present risk mitigated deals for you to invest in, we also handhold these startups to future fundraisers and growth, thereby ensuring your exits. Read more on how we go about this in our Favcy Review section this week, penned by our Founding Partner, Favcy, Pranav Chaturvedi.
On the other hand, we want to give you a heads up on the possible hurdles that may come in between you and good exits from your angel investments in our Angel Bytes section - two real life examples of building a diversified portfolio and expecting realistic exits from two experienced investors in our own network.
Do share your feedback on this effort. You can mail us at insider@1stcheque.com

Cheers 🍻
Yamika
---

There's recently been an IPO frenzy with retail investors clamouring the bells. But do you know what ICO, IEO or STO is? 

This week's short take breaks it down for you. 😉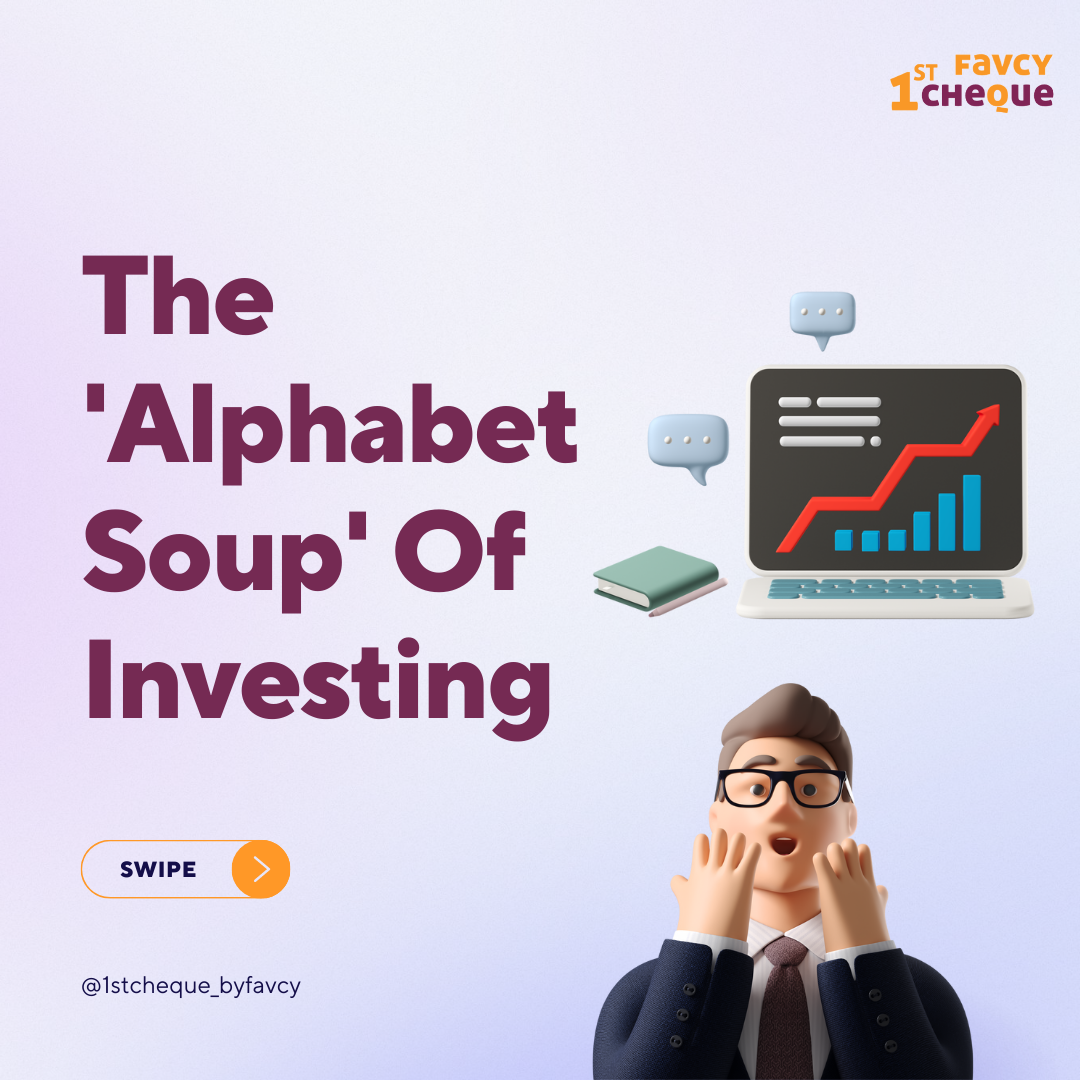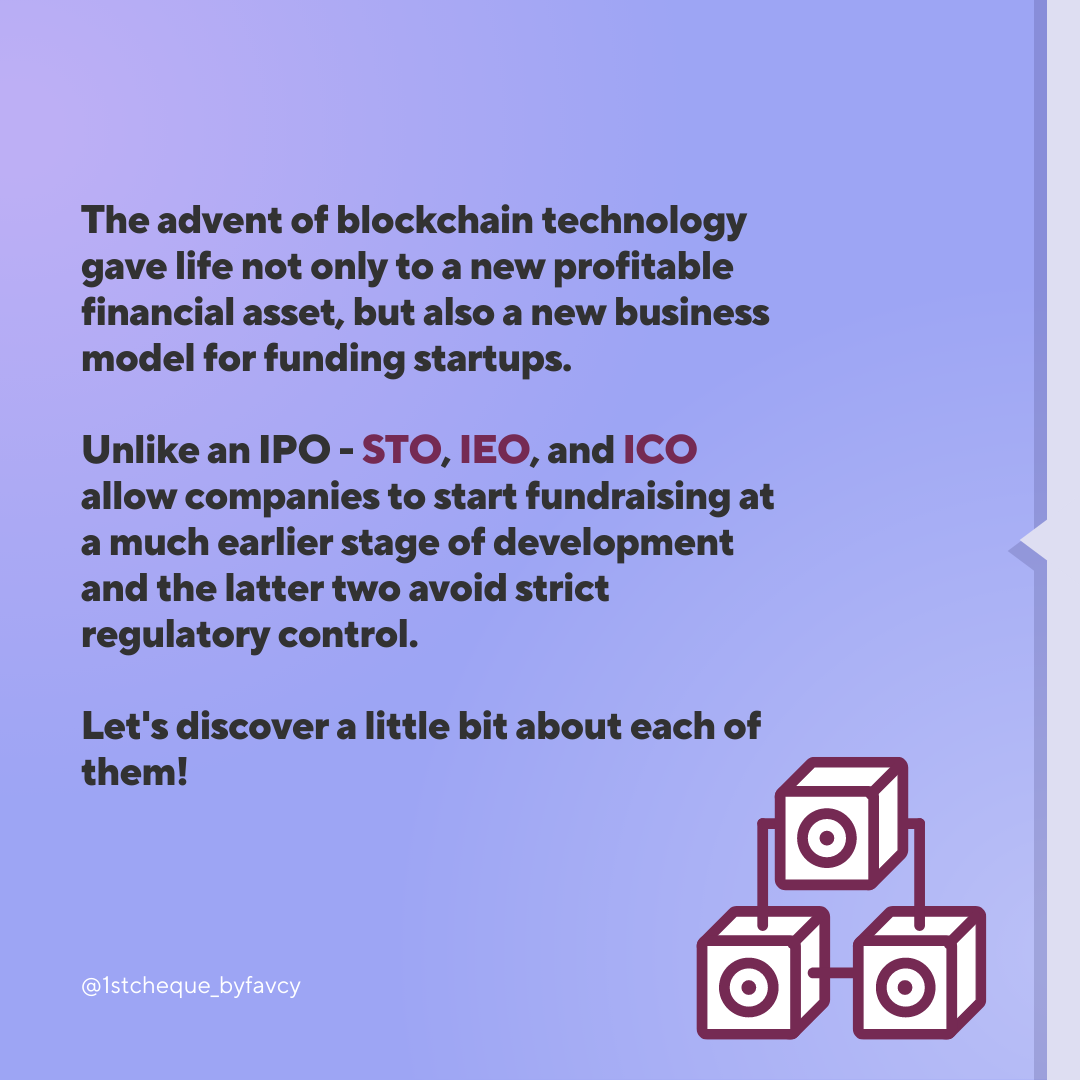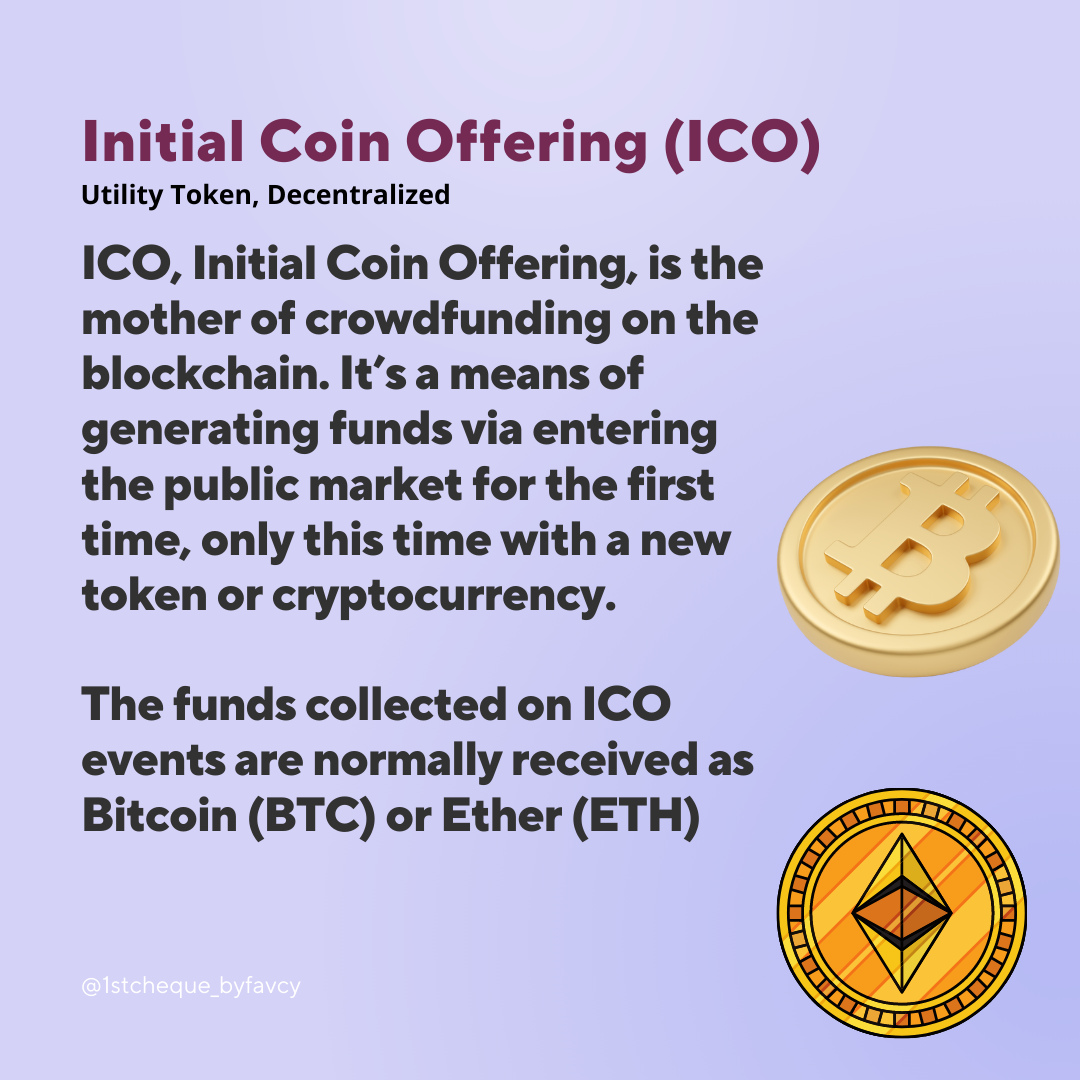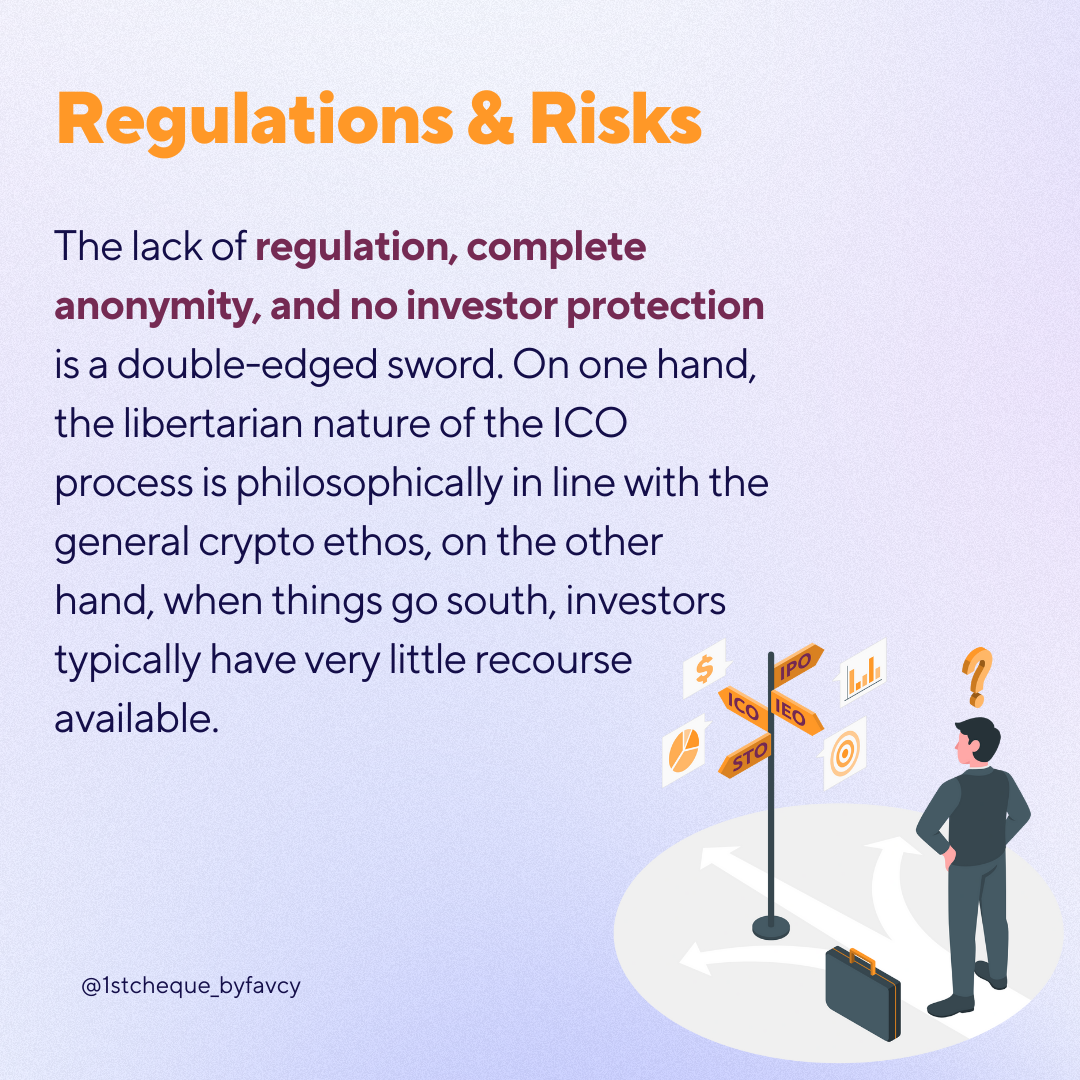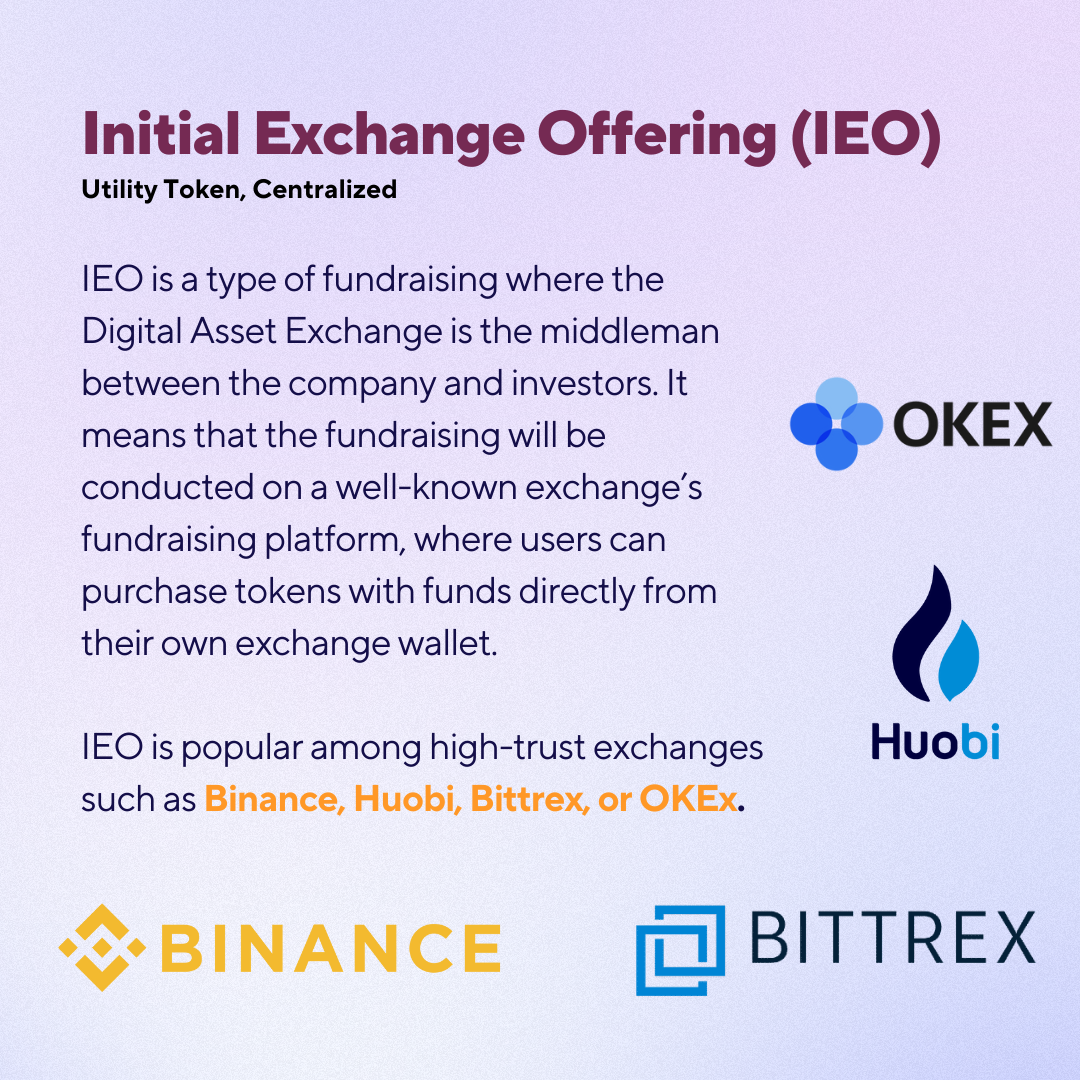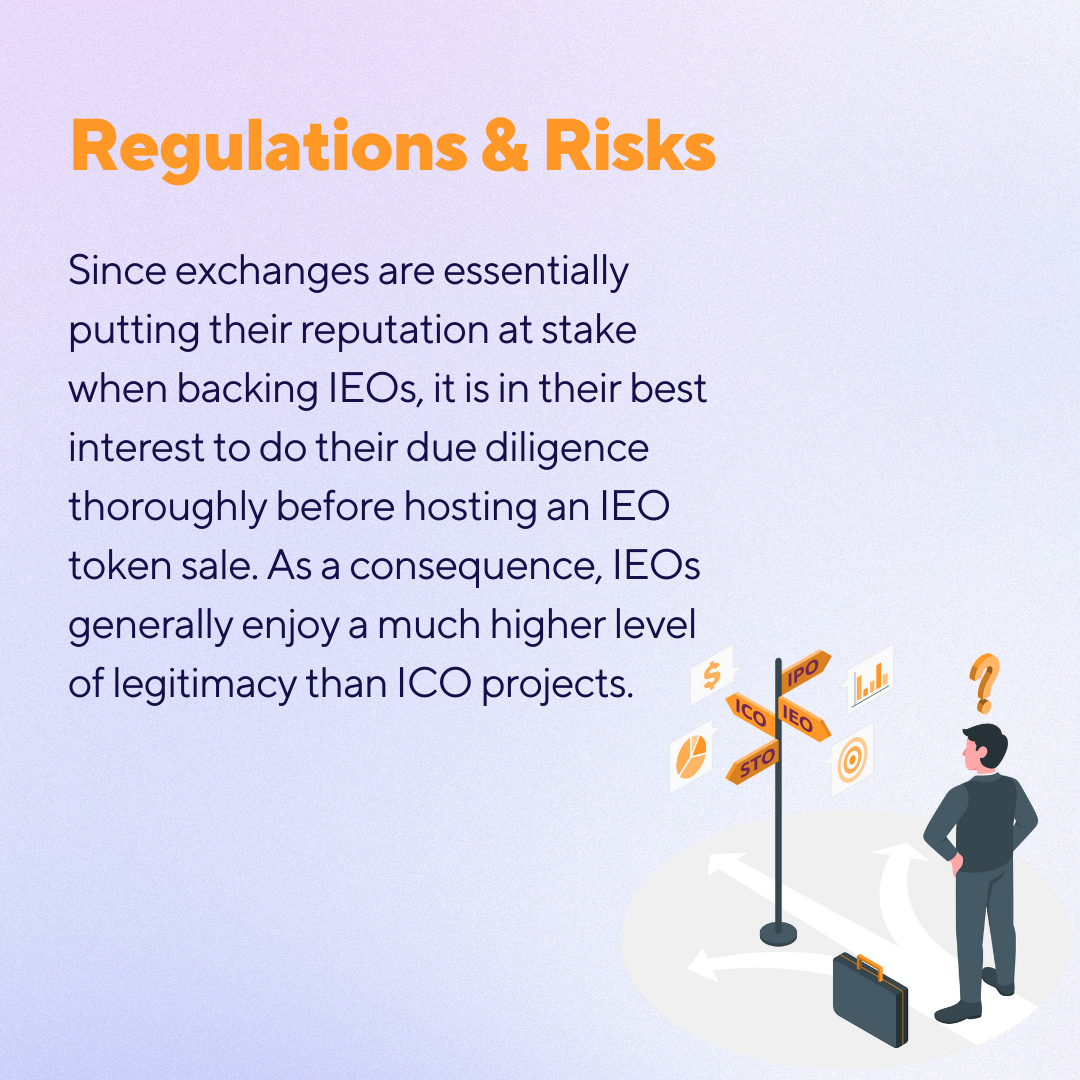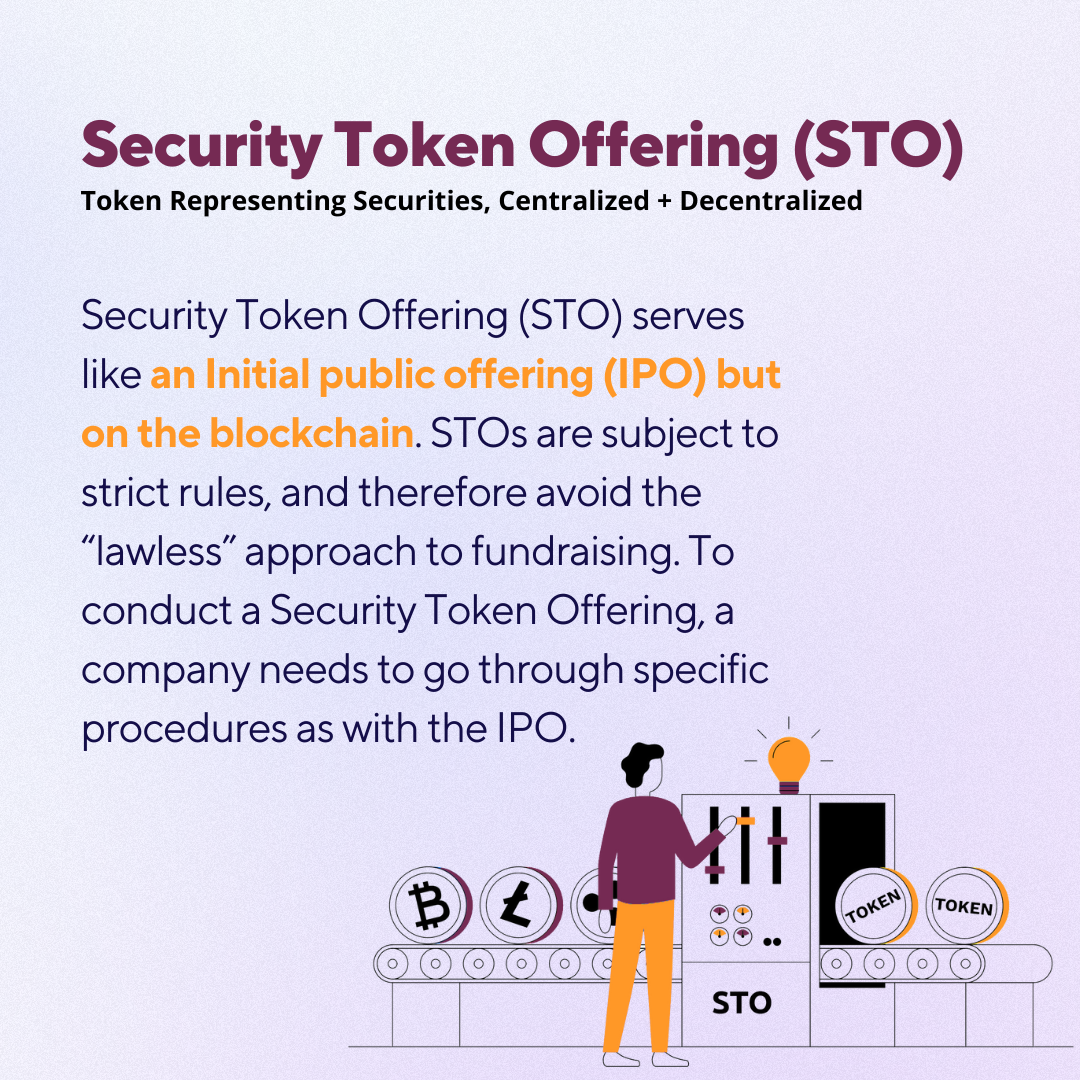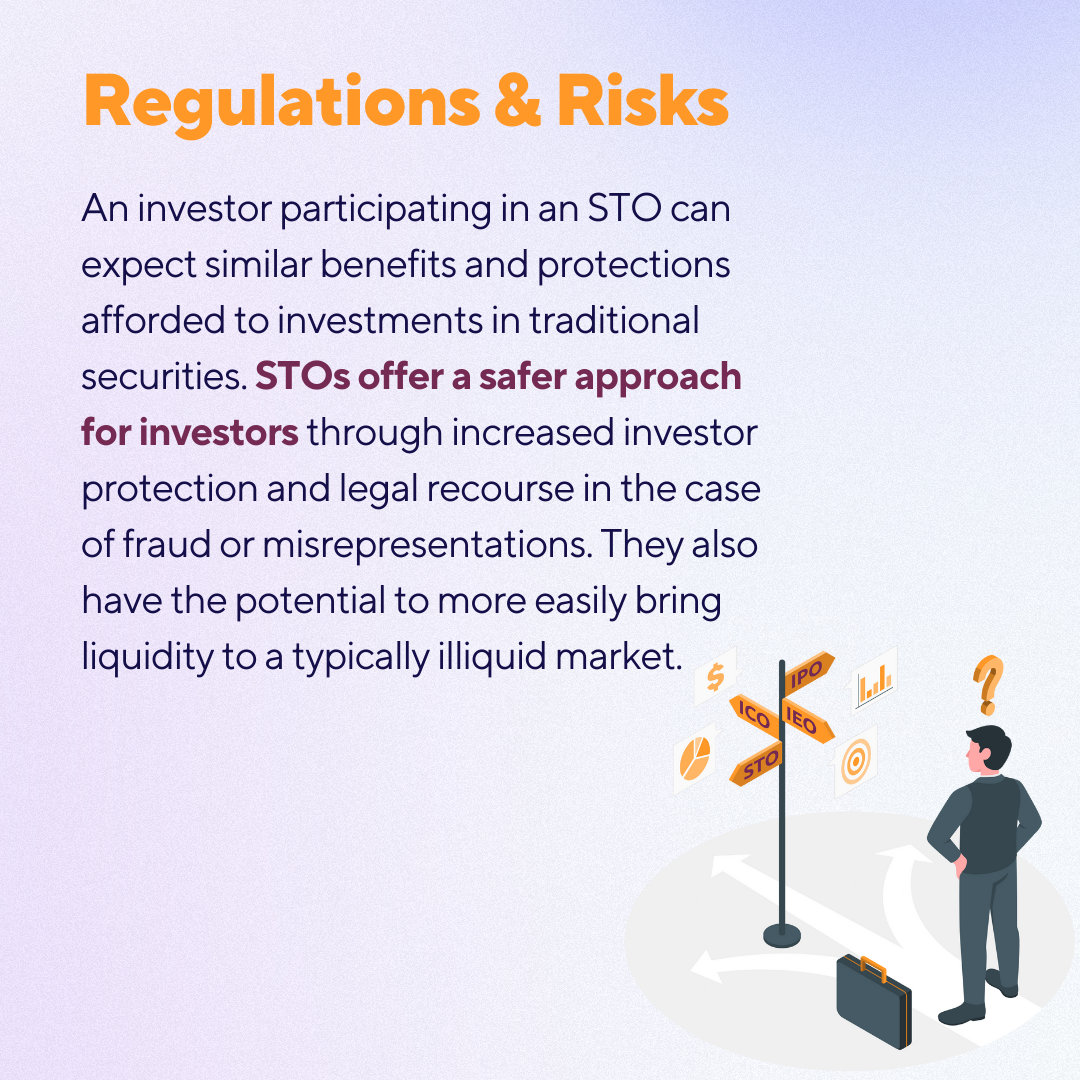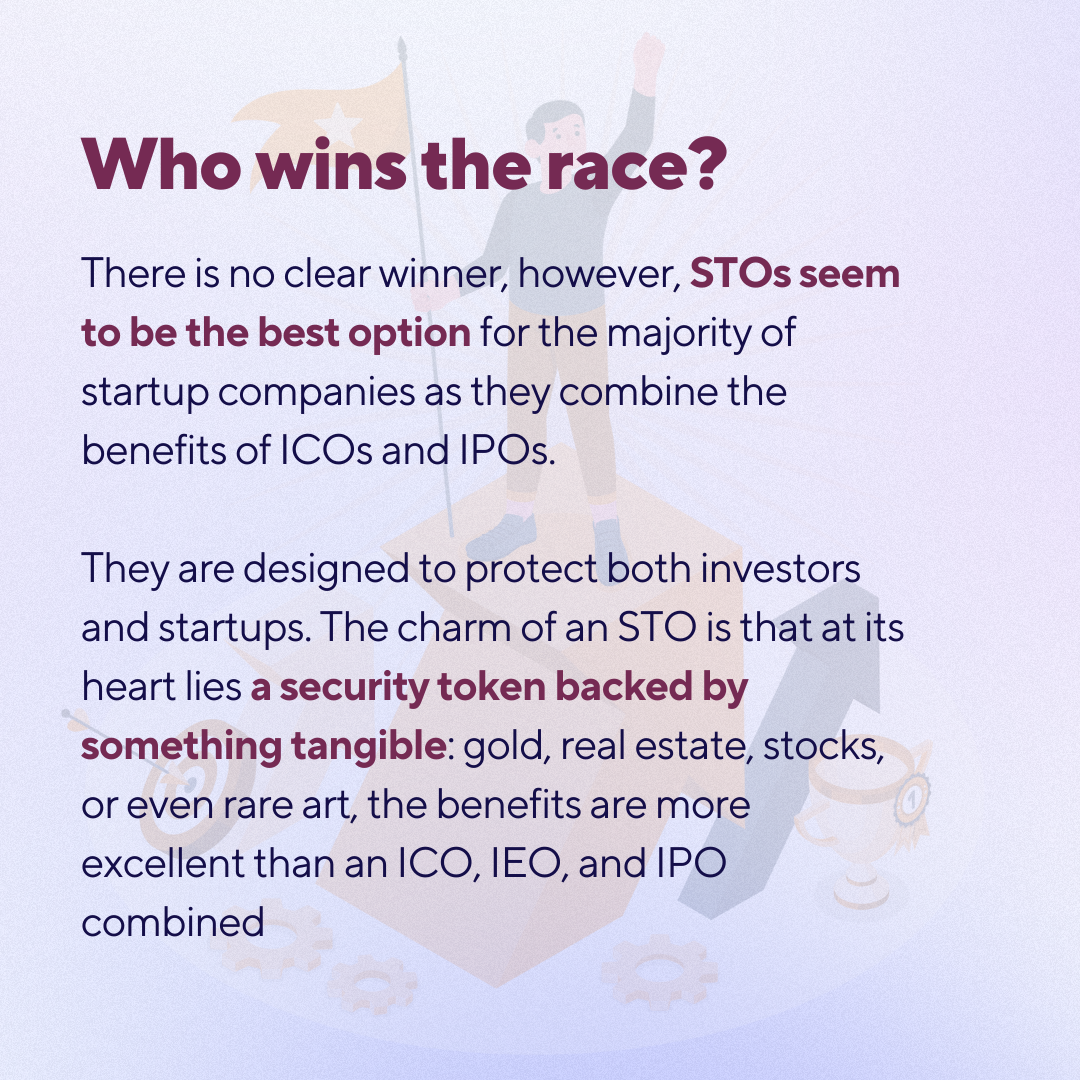 Favcy's approach to Venture Building
by Pranav Chaturvedi, Founding Partner, Favcy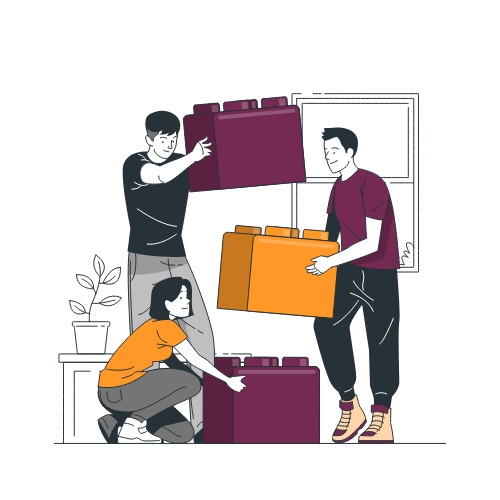 As a Venture Builder, you will most likely be dealing with Angels, therefore the discussion will be incomplete without mentioning the benefits that we as VB provide to Angels
Diversification with VC style investments with low capital — Angels can take small positions in multiple ventures and then can double down on the one's which according to them are most likely to scale.
Transparency — With a senior partner in Venture Builder, Angel gets complete transparency and can make decisions based on the thesis and frameworks that are available only with larger VC firms.
Risk Mitigation — Portfolio management service team of the VB, provides risk mitigation and month on month updates on the performance of the startup. Useful for increasing stakes in the startups that the angel believes is doing well.
Senior Partner to lead exits — Exits is a difficult ball game for Angels. Exit negotiations (for future with promoters or with second stage VCs) are best handled by the Senior Partners of the Venture Builder
Learn more about our approach in detail!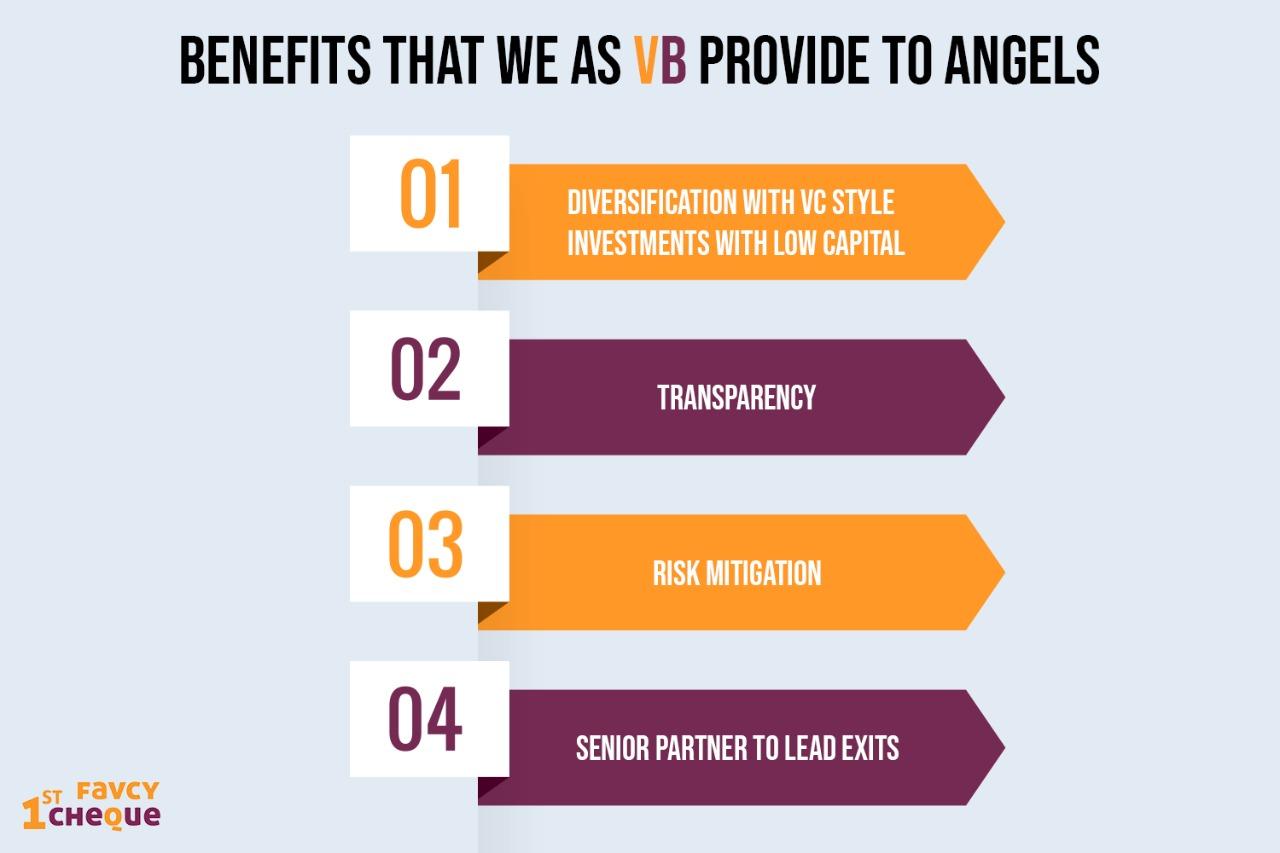 ---

The Hard Truths About Angel Investing Returns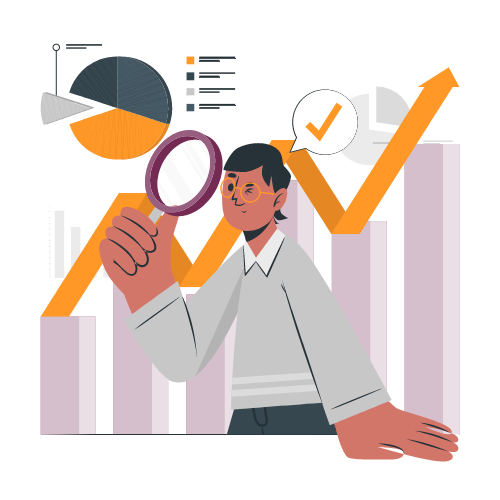 Angel Investing is in vogue this season. But however bullish the market is, not everything you'll touch will turn gold. The returns will vary depending on a number of factors and you need to be cognizant of that fact.
Here's an excerpt from the Linkedin post of one of the investors in our network for your reference -
One of my angel "friends" recently got their first startup exit. The startup was valued at 22x in his initial investment but his net return was 6x. Why?
1. His equity/holding got diluted by half in 2 subsequent fundraising rounds where he did not participate so that made his 22x = 11x
2. His exit was a secondary transaction at a small discount to the valuation which made him lose another x so 10x.
3. On 10x he paid 2x (20%) carry to lead investor and platform and 2x (20%) tax. The final figure was just around 6x.
He also throws in some advice to overcome some of these non-favourable factors -
Should that stop people from angel investing? NO, but what should one do to improve their odds of success?
1. Participate in every subsequent fundraising round of startups where you see success. As angels you may have to fight for your pro-rata rights but you must. Doubling/tripling down on winners is the biggest odd enhancer.
2. Try to invest in transactions where lead/platform costs are low. If you are investing in a 20% lead + platform carry deal you better see it at least 20x ing for you to be fair to risk/return.
3. Recommend to the Government for actual implementation of competitive tax rates for angel investment capital gains. It just doesn't make sense that angel investment returns are taxed as "unlisted company" capital gains at 20% compared to long term capital gains at 10% in listed markets.
4. Be happy with founders who are growing and building without unnecessary fundraising.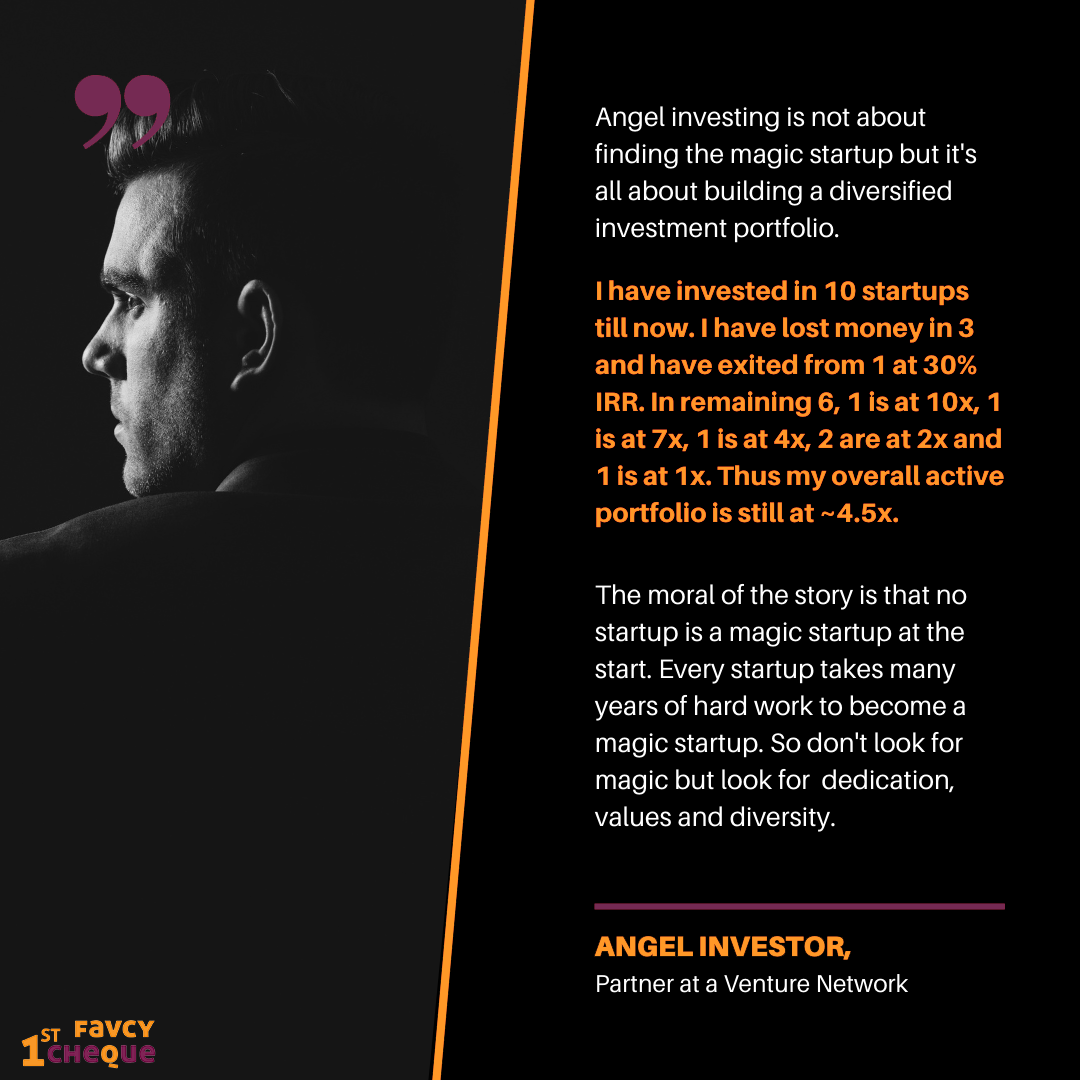 At 1stCheque, there aren't any carry charges on your returns so that's one problem striked out. Besides, as 1stChequers, you get the first opportunity to participate in follow-on rounds of your invested startups, so that's definitely a plus. And to top these, you have better exit opportunities early on with the Venture Builder most likely to offer you a buy back (in case you are looking at quick returns).
---

Here are the events of this week:

- Mensa turns unicorn within 6 months of inception with $135M Series B investment.

- Wonderchef Raises INR 150 Cr.

- 'EyeMyEye' achieves valuation of INR 102 Cr.
---
Stay tuned to receive the latest industry trends, investor insights, our exclusive angel bytes, and much more!
---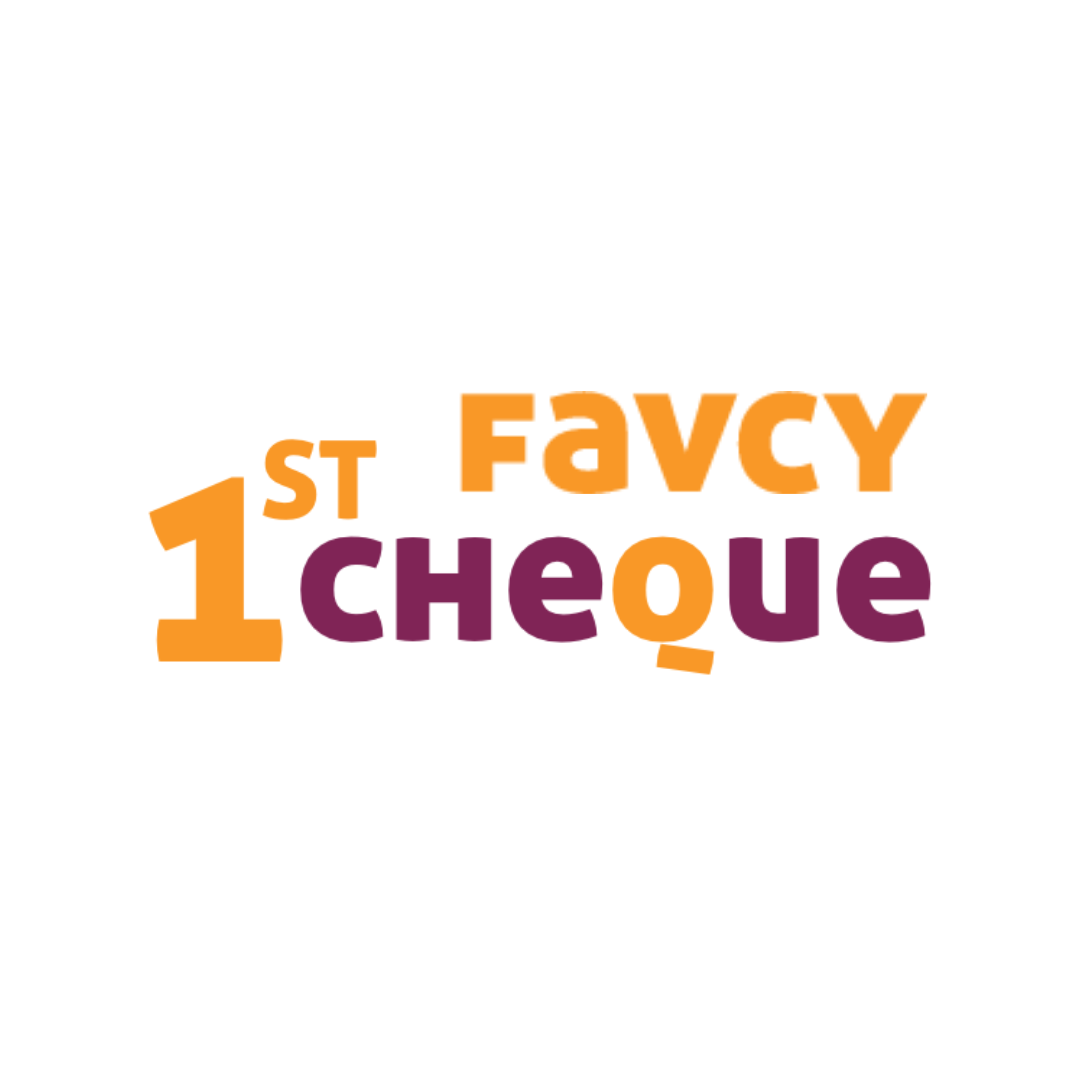 A platform for first-time angel investors to learn the science of early-stage startup evaluation. Get exclusive access to pre-vetted deal flow and make your first investment.     
Subscribe to our newsletter 👇🏻 Don't worry, it'll take just few seconds :)
Reach out to us: