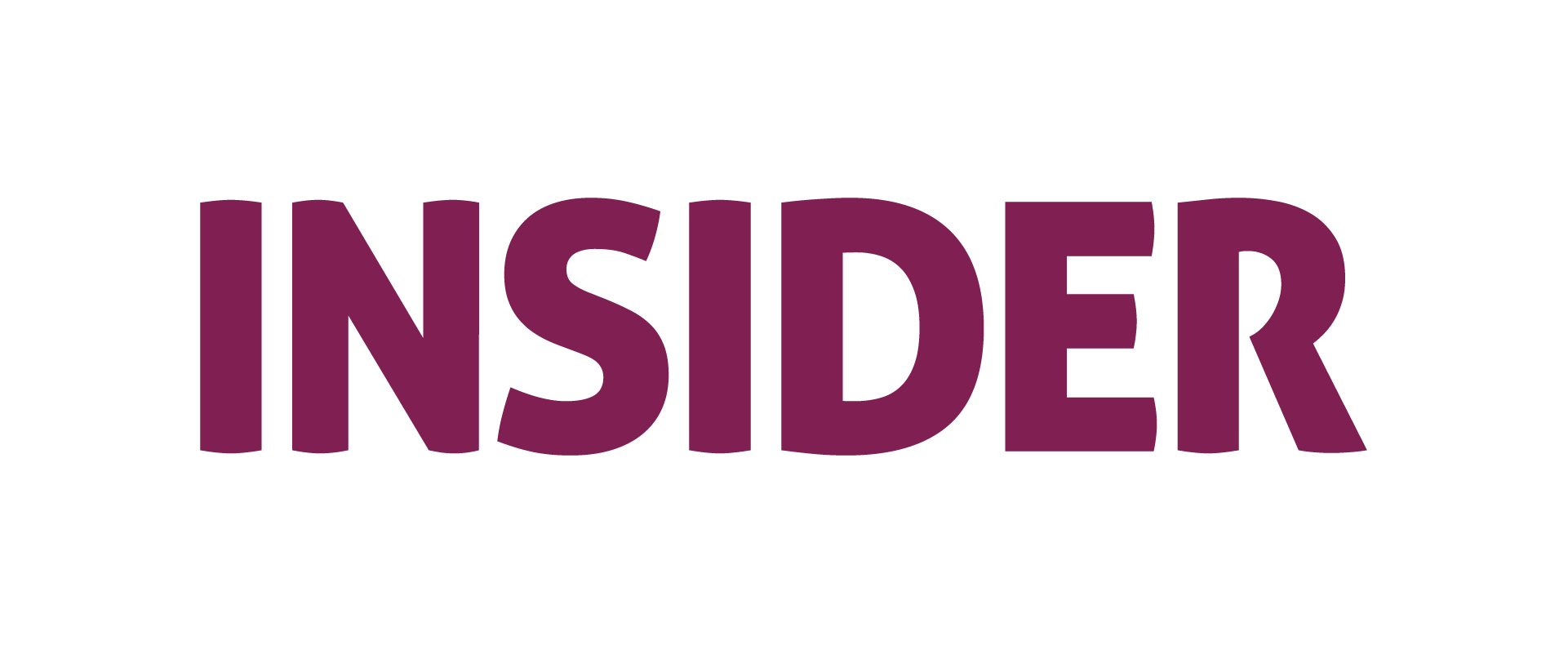 Dawn of the Zombie Unicorns?
India getting its first unicorn in 2011 to the country completing a century of startups valued at a billion-dollar or more in almost a decade is no mean feat.
But what if we told you that a new wave of "zombie unicorns' might be around the corner?
This week in Favcy Review we dive into the state of unicorns in India, the recent funding slowdown and the possible birth of zombie unicorns.
Read on!
Zomato's stocks are plummeting, LIC just launched its IPO despite a market slowdown and unicorns like Meesho that used to make everyone envious are losing their magic.
Is this the dawn of the zombie unicorns?
The beginning of 2022 could not have been any better for India's startup ecosystem. Having raised $11.7 Bn in the first quarter of the year in venture capital funding, the country has already minted 14 unicorns this year, including its 100th unicorn.
From getting its first unicorn in 2011 to completing a century of startups valued at a billion-dollar or more in almost a decade is no mean feat. This gives an average of 10 unicorns a year, however, the real push came in the last 16 months or so. Since the start of 2021, India has minted more than half of its 100 unicorns – 58 to be precise. 
Did you know that world is currently at 1000 unicorns?! Here is a graph that depicts all the unicorns around the world, divided sectorwise.
From feast to famine - the state of unicorns in India
According to details put forth by Fintrackr, only 18 out of the 100 unicorns in India have attained profitability in the last financial year, i.e.FY21. 
And 57 out of the 100 unicorns are reportedly deep in losses!!
The remaining 25 from this list after accounting for the profitable ones and the ones bleeding, are mostly registered in the U.S. or Singapore and have reportedly not revealed their revenue, loss or profit figure.
Not to mention, April 2022 did not have a single unicorn! Statistics show that this slowdown in unicorn creation might last for a month or two!
What is a Zombie Unicorn?
This refers to companies which became unicorns but have no proper business models and have stopped hiring - they are not dying, but they will become irrelevant. These startups are being called 'zombie unicorns'.
The startup showing the tell-tale signs of turning zombie, surprisingly, is Meesho. 
Meesho is trying to raise debt and cut expenses after efforts to raise fresh funds of $1 billion floundered, making investors wary of its monthly cash burn of $45 million and stiff competition.
Meesho is yet to address this problem publicly but these are the initial signs that companies are struggling.
Does a painful future await many startups?
The Problem Meesho is Facing
The company started out as a social commerce platform in 2015 and slowly became the poster boy for the segment with a $4.9 billion valuation it attained last year. But, with a change in strategy, high cash burn, no profit in sight and intensified competition from big players—Flipkart and Amazon—Meesho, which is in the market to raise funds, is struggling to answer tough questions from investors.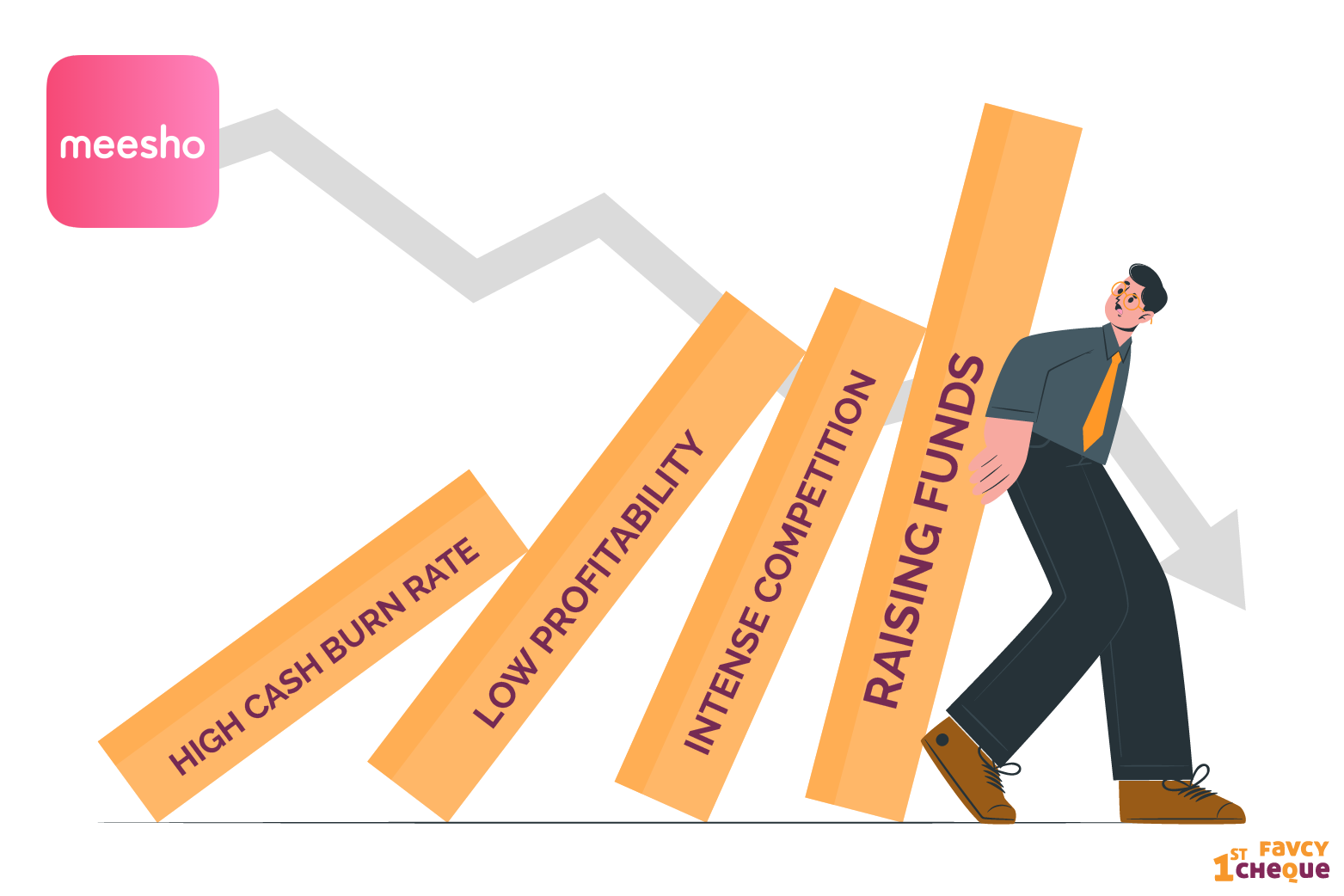 It is hopping from one strategy to another—social commerce to B2C, international expansion to small-town groceries, zero-commission to ad-monetization. It simply cannot spend its way out of its confusion. Not now, when it is surrounded by deep-pocketed, focused competition, who can outspend Meesho at every point. It is scary how, after spending more than half a billion dollars in 2 years, Meesho is now back at the starting line.
The Root of the Matter
Meesho loses money at multiple touchpoints: discounts on products, subsidised logistics, high marketing costs, high returns and high corporate overheads of running multiple strategies like social commerce, groceries, international forays (was shuttered soon after the announcement) and more. Adding to it is a zero-commission model for the sellers. 
With all this, it is then no surprise that Meesho is burning close to $40 million each month!
Time to Call the Bluff on False Valuations
There are concerns that valuations in India are already too high, even when startups' business models are being led by discounts and there is a bleak outlook for revenue. This could slam the brakes on the unprecedented growth.
Many tech companies globally have suffered in recent weeks as the Ukraine conflict and rising interest rates hit investor sentiments.
Japan's SoftBank, which is India's biggest tech investor, with more than $14 billion in investments, has reported a record loss of $26.2 billion at its Vision Fund investment arm. November brought India's first disappointment with a tech IPO when SoftBank-backed payments app Paytm crashed 27% at its debut, triggering criticism it had overvalued the company without prioritizing profitability.
The Only Way Out is A Clear Path of Profitability
The days of easy money are over. Startups not only need to adopt better financial models but also prove that they can follow them and become profitable.
To not get sucked into the zombie wave and safely escape this market slowdown, startups need to grow organically, and follow business models that show results.
The only way out is a clear path of profitability.