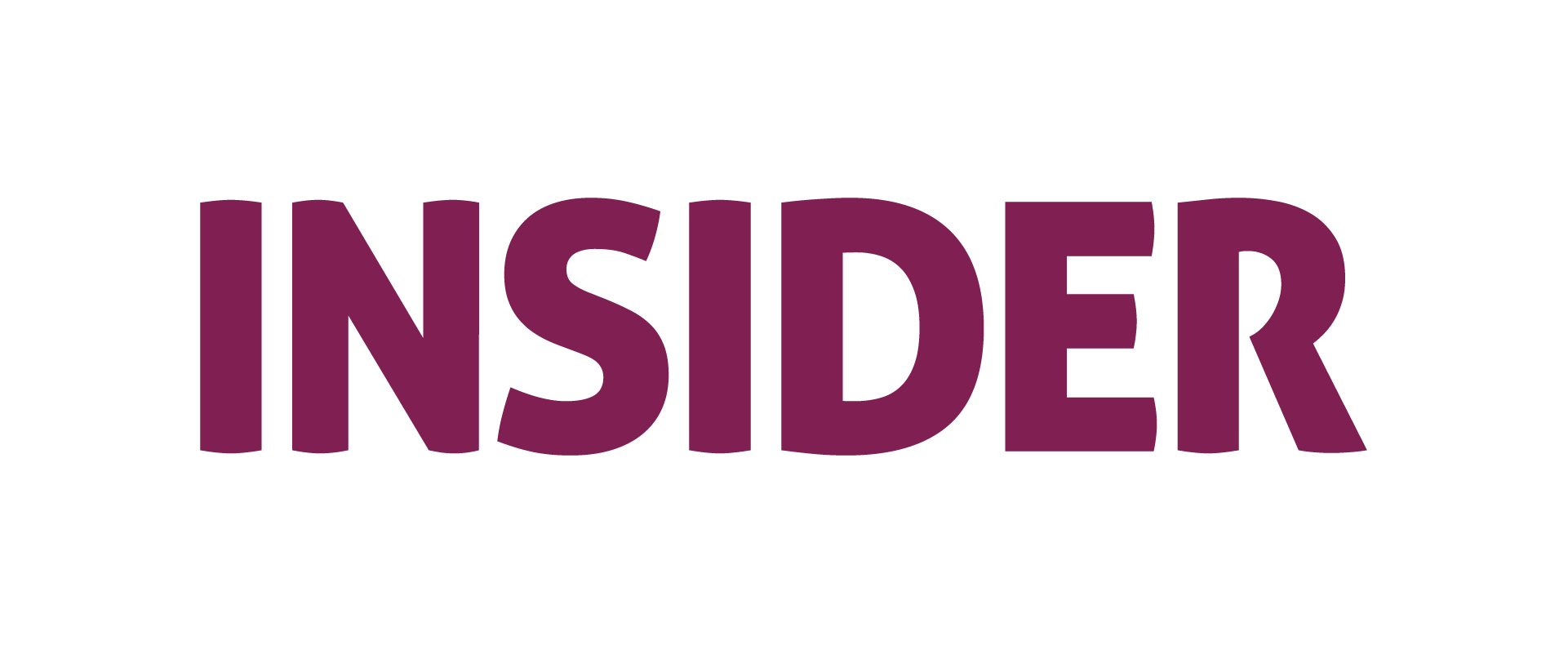 Favcy Review: August 14th, 2021
The Rise of Operator Angels  - A more involved approach towards start-up investing
​by Pranavharan Mohanasundaram, Favcy 1stCheque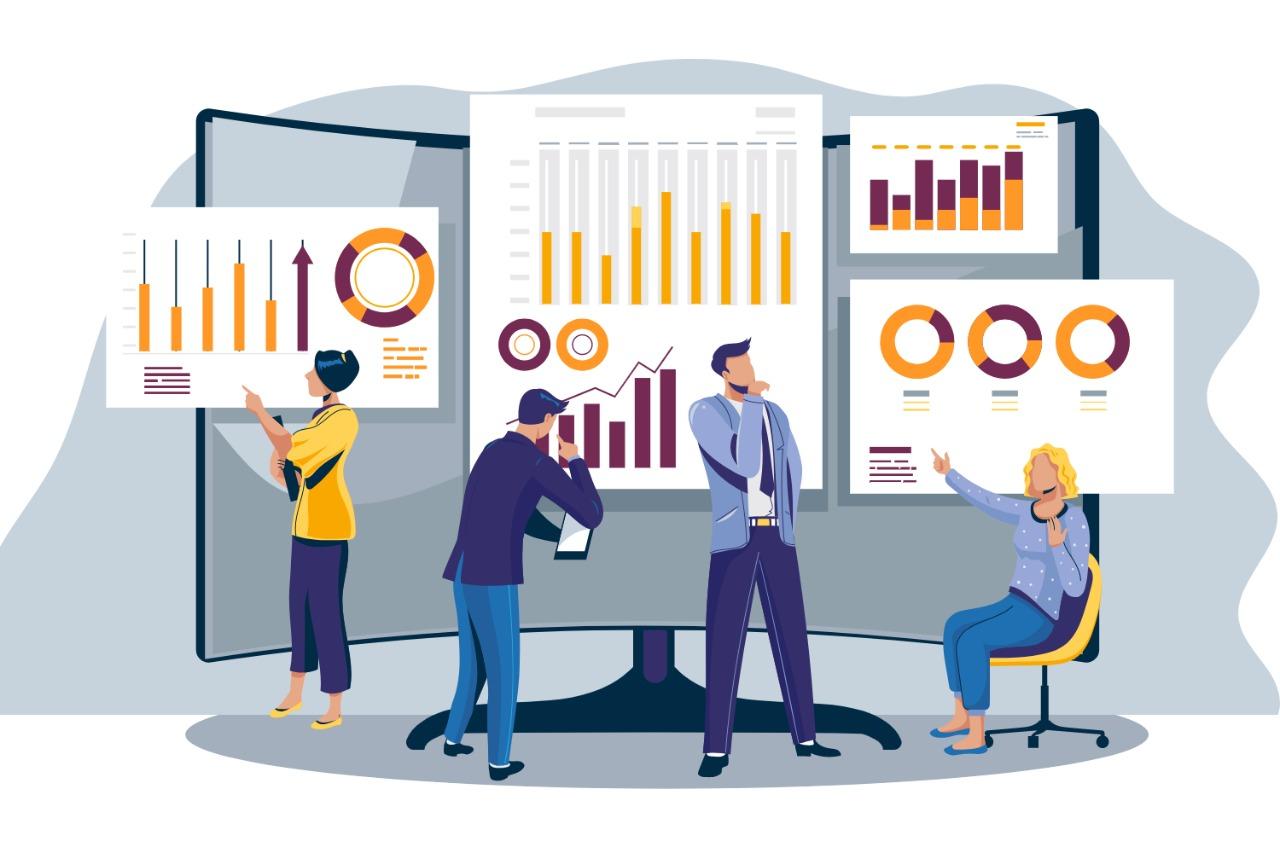 There has not been a greater time than the present to raise capital for your venture. For example, last week witnessed more than a billion dollars of funding inflow into the start-up ecosystem in India. With capital becoming so abundant- what takes prominence now? Mentorship. And that is where the operator model comes in. These are young professionals, retired people or even someone in the middle of their careers who lend a more active role to their angel investing. They are involved with the start-ups they invest in, in some capacity or another- providing their valuable network or lending some domain expertise. This week, we uncover this approach and how it could just be the future of start-up investing in India.
The operator model is not new. It has been around for quite some time with certain VCs priding themselves for such an approach. Founders are a malleable bunch - though they might have some good things such as vision and drive, they need the right mentorship to nudge them towards success. Even established funds such as 16z, Greylock, and Sequoia have realised this and  hired vertical-specific Former Operators with excellent entrepreneurial track records, industry ties, and experience overcoming the challenges that entrepreneurs confront.
The next is the rise of Operator Angels - angel investors who lend a hand to the start-up. There are plenty of angel networks right now and all of them have very eager investors looking for the next facebook. The rise of angel investors has only been supplemented by platforms such as Angellist and programs such as Ondeck Angel fellowship (you can also add your very own 1stCheque to this list). The rise in the number of operator angels has also made founders realise the  value that they bring to the table.
Operator angels help in solving problems that the founder himself may be perplexed with. Let us illustrate with an example. Let us say there is an angel investor who has 10+ years of experience in the digital marketing space and she has invested in a start-up that is involved in selling leisure wear online. The founder has been stuck with the problem of prompting the brand online for quite a while. The digital marketing employees he has hired do not have the expertise to scale up the brand to the level he would like. This is where the angel investor with domain expertise can step in. She can guide the team at the start-up and help them to effectively market the product online. This does not mean that the angel investor devotes her entire efforts to the start-up - it is just pro-bono consulting as she is invested in the startup as an angel. Operator angels generally have smaller ticket size propensities and make up for their smaller capital contributions by adding values in other areas.
But what if an angel investor has domain expertise that isn't necessarily required for the start-up he is invested in? Well, he/she can provide something better - their network. Let us say an angel investor has made an investment in a start-up that provides luxury health care and rejuvenation services targeted at HNIs and UHNIs. The angel investor can recommend the service to his network of HNI and UHNI friends and thus help them build a customer base.
Founders and execs of unicorn start-ups who are investors bring with them the expertise of running a venture and scaling it. They also help bring in the right culture. Who wouldn't want- the founder of Flipkart or Zomato invested in their company? In fact, the largest number of angel investments last year were made by Kunal Shah - the founder of CRED.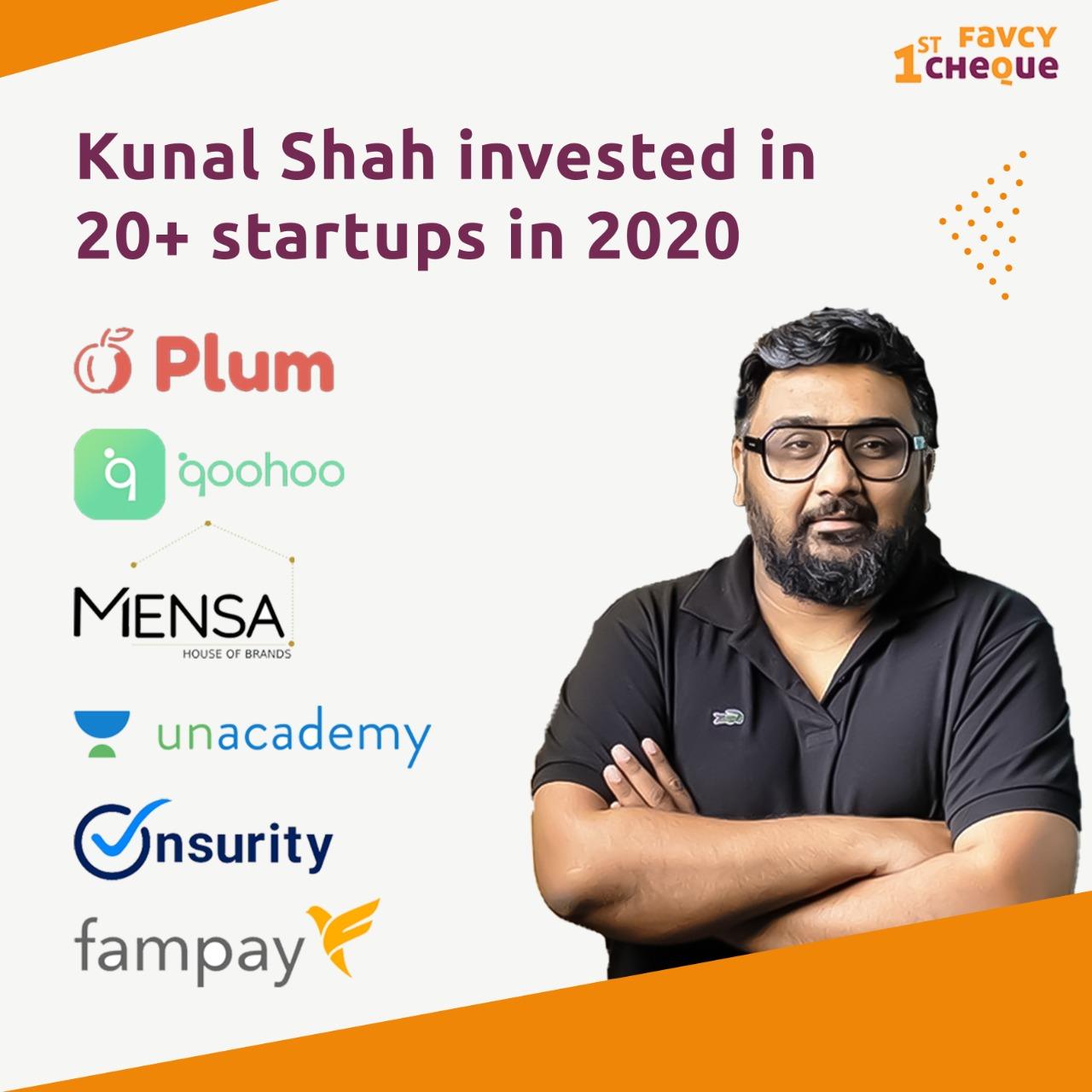 To get a more in- depth understanding of the operator model, we spoke to Ananya, a 19-year old GenZ angel investor who has already invested in 3 start-ups from her own money! Here are some snippets from the conversation - 
My academic background and domain expertise is in women's health and consumer insights and branding. I've just finished closing up my first few 1000-2000 USD cheques for a b2b future of work startup and a health-tech startup with a combined valuation of 12 million USD. 
I started taking the idea of investing in start-ups seriously after reading Elizabeth Yin on twitter who speaks about the power of starting out by writing $1000 cheques. She started with $1000 cheques and now she's managing millions of dollars. Writing small ticket sizes allows you to make mistakes,fail fast and learn faster. More importantly, it allows you to speak to best-in-class VCs, founders and talent along the way - which is incredible exposure for a teenager just starting to plan out her early career. 
Though it sounds like a VC cliche, I try to add value where I can to the founders. The help I provide depends on the founder itself. Some founders prefer when you're hands on and some don't. It's also important to realise that it isn't your start-up and you can't do the founder's role for them. So there's a fine line between helping the founder and stepping on their toes. For many, many founders the best thing you can do, especially if you don't have domain expertise is to just get out of their way and make introductions to people who do. 
One of the founders I work closely with wanted to expand their India-based executive coaching business to Europe - a market I'm very familiar with. I did not have first-hand experience but I knew people who had built and scaled successful multi-million dollar businesses in that space and market and connected them. 
I do try to look for ways I can help but it isn't necessarily a prerequisite to invest for me, especially as I usually invest alongside other much larger VCs. My biggest advice is to never sell yourself short in terms of what value you can add to founders because of things like age or capital constraints and instead focus on the value you do bring to the table - whether its network, a unique perspective or just passion for the founder's mission! It isn't necessarily about how much general experience you have but how long and hard you've been thinking about a specific problem.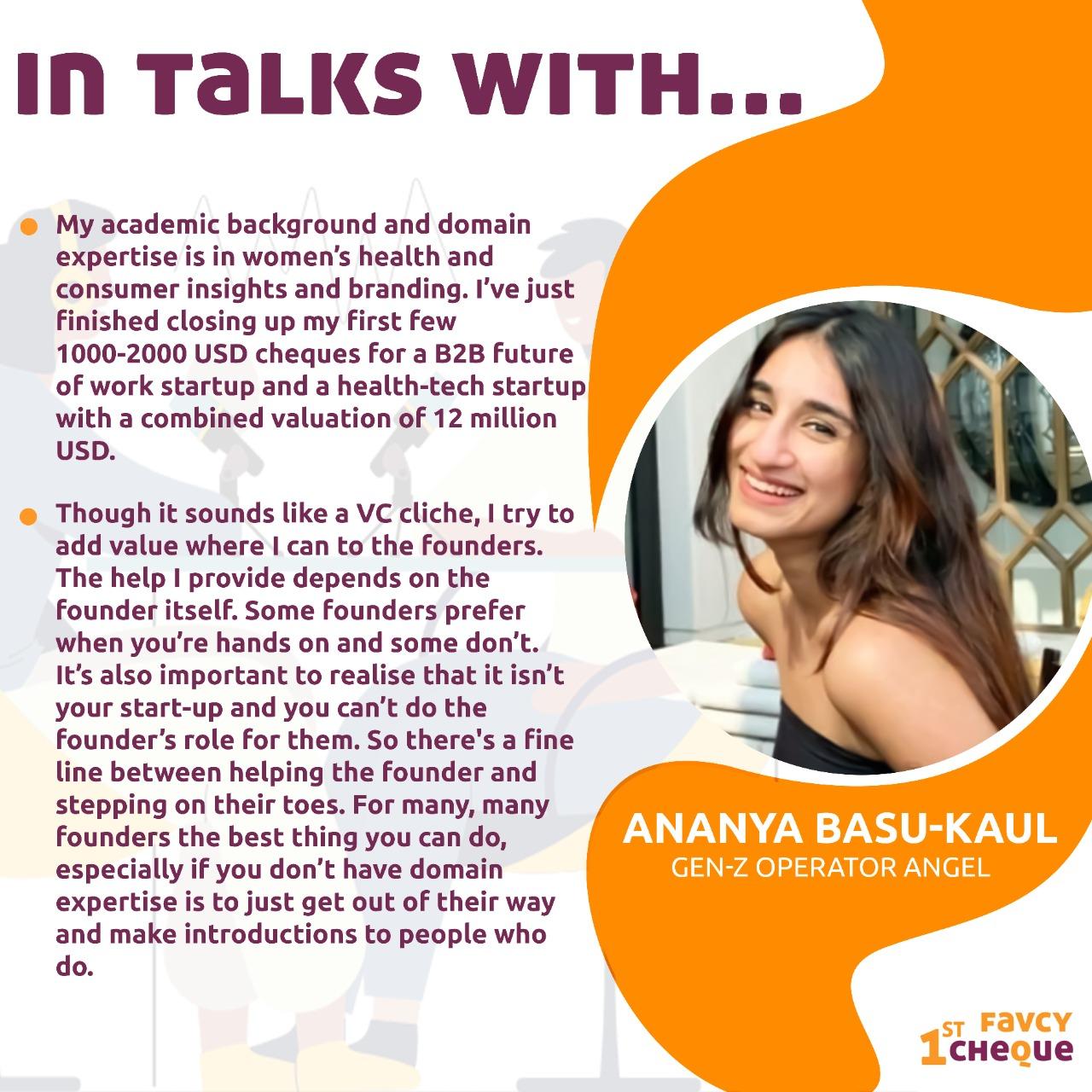 We also spoke with Pranav Obhrai, an angel investor who broke down his investing process and lent us some insights about the operator model for us.
What is your investing process like? What do you look for while investing in start-ups?
Ans. Here are some of the things I look for while investing
It should be something which intuitively catches my attention. Something simple yet elegant.

It shouldn't be a space which is highly competitive. Investing in a start-up which is involved in a highly competitive space at an early-stage isn't a wise decision.

It should be a space which I'm comfortable with and have a good understanding of.

Fourth is the founder. He should be committed to the idea. Good times or bad, he should stay married to it.

It should have a good business model. Just being a tech start-up with a nice product isn't sufficient. A good business model is essential.

Last is the exit opportunity. Will it grow big enough for someone to acquire or will it go till an IPO stage is a question to be answered.
What are your domains of expertise?
I'm good with partnerships and business strategy. I can also help with some business development.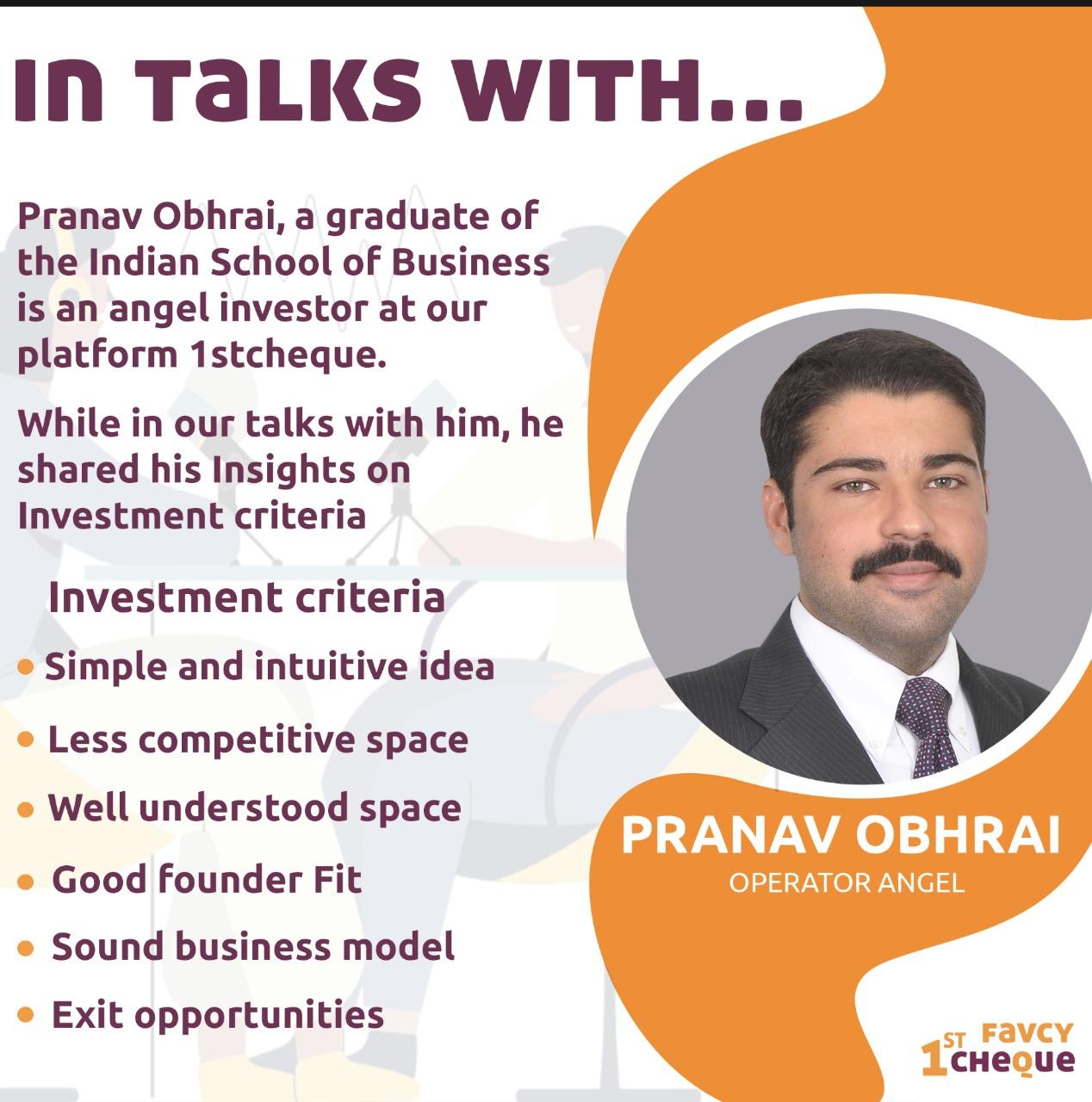 What is an example of how you've helped start-ups as an operator?
There was an FMCG pure-play company. I connected them with VCs and angel networks to help them raise funds. There was also this food tech company. I helped the founder with how to pitch better and basically helped them nail down how to sell their company to investors. They just raised a round this year.
What do you feel about the operator model?
The founder needs a sounding board apart from someone in the founding team to voice his ideas and problems. The investor too looks for some way to contribute and track his investment real-time. At the end of the day, both the investor and the founder are happy.
And that brings us to the end of the article. We truly believe that the operator model will be the go-to model for investing in the years to come. As capital becomes abundant, expertise and skill will take center-stage.  We can only wait and see where this ecosystem leads us!
---
 Stay tuned to receive the latest industry trends, investor insights, our exclusive angel bytes, and much more!
---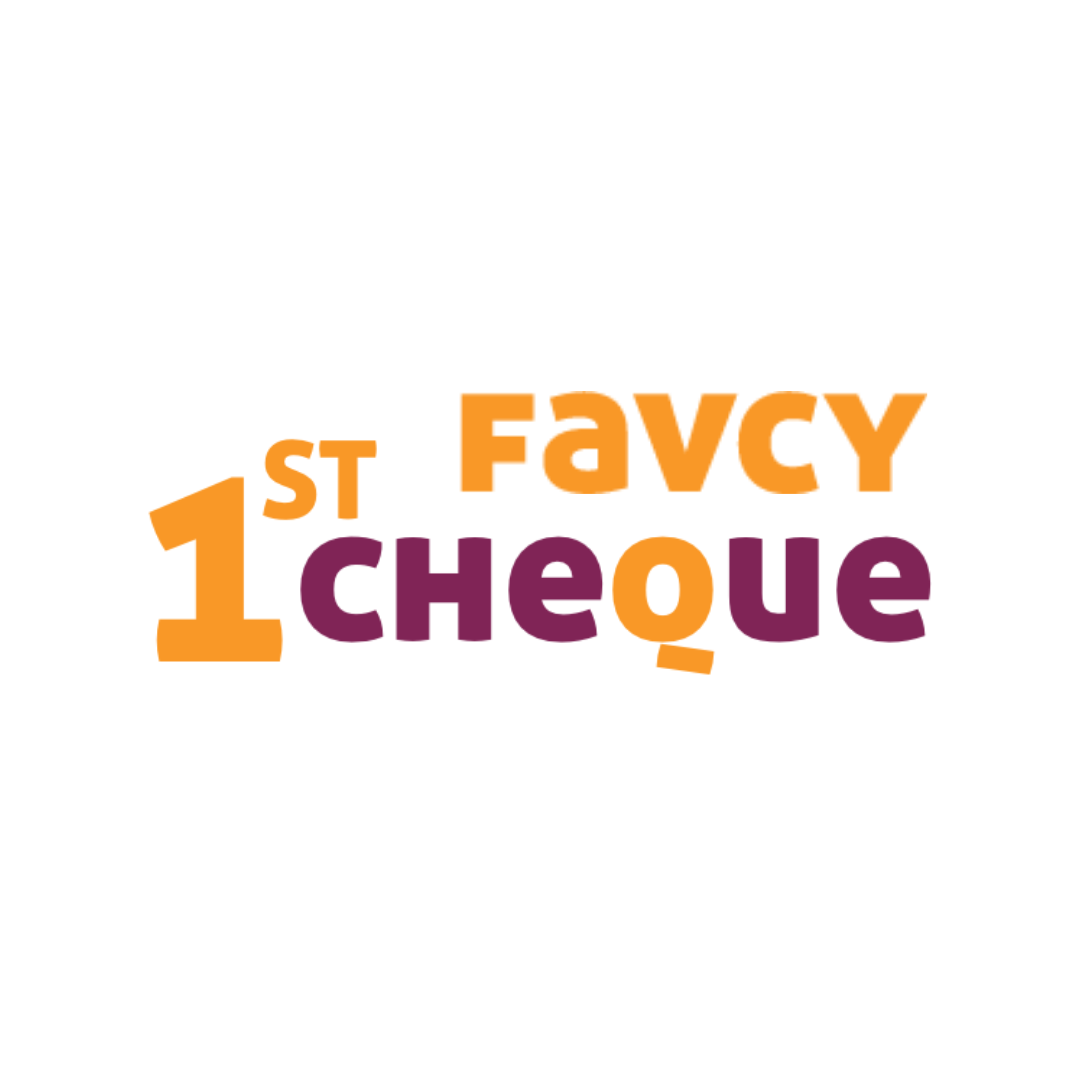 A platform for first-time angel investors to learn the science of early-stage startup evaluation. Get exclusive access to pre-vetted deal flow and make your first investment.     
Subscribe to our newsletter 👇🏻 Don't worry, it'll take just few seconds :)
Reach out to us: