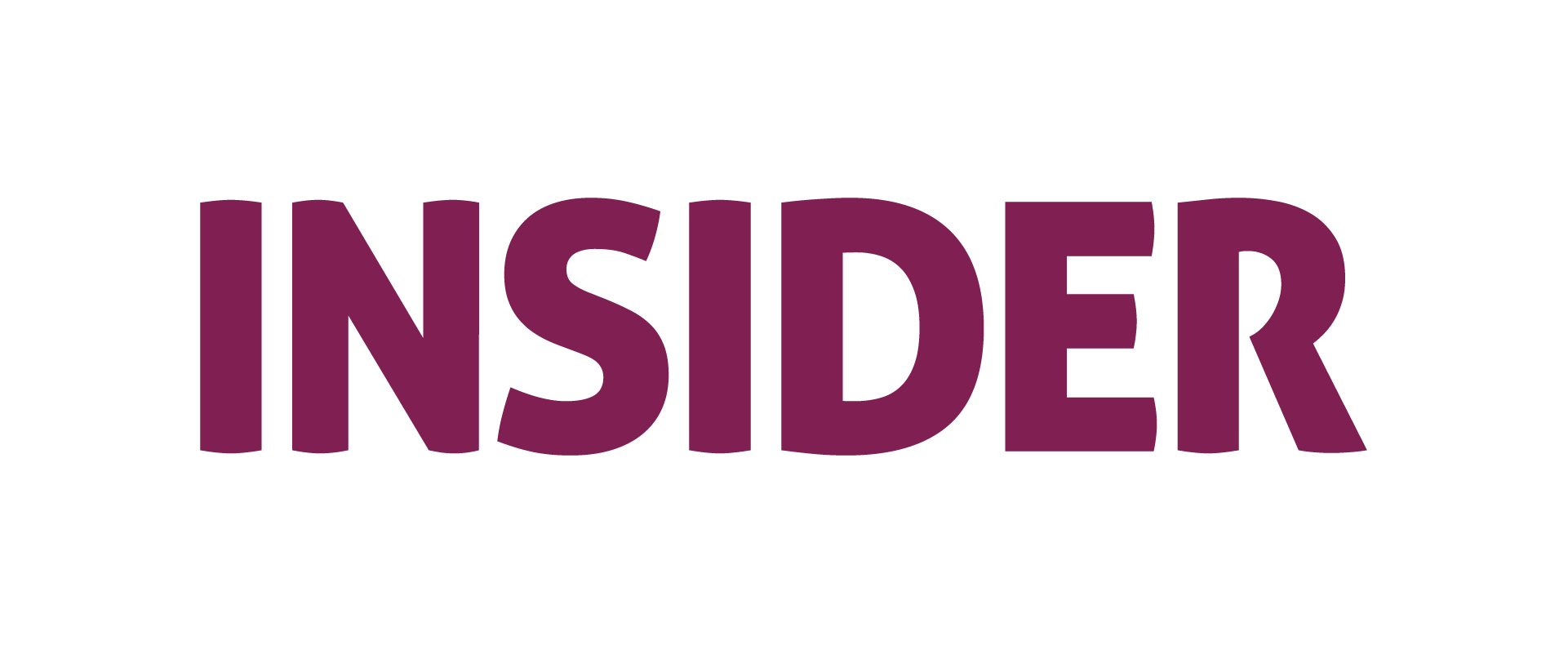 Going live in 10 seconds!
Did you know Yahoo used the term social commerce for the first time back in 2005?

Today, Social commerce has branched its way into the new age of technology as live commerce, influencer commerce, and whatnot. It is becoming the new normal! 

This week, Khushdeep Sethi unravels the world of social commerce and how it has spread its wings into today's industry.
Hey! I have a situation to pick with you! All you have to do is read and observe the two situations below and introspect on your analysis. What do you think about that?
Back in 2005, Yahoo introduced the "Shoposphere" and "Pick Lists," where users could create lists of products available through Yahoo Shopping and provide their personal thoughts. This was probably your first ever experience of social commerce online.

In 2021, Taylor Swift officially joined TikTok and her first video, recapping recent album releases, reached over 14 million views and launched a viral trend of people recreating it. Perhaps most noteworthy, though, is that

a $218 Reformation dress that Swift wears for approximately two seconds in the video almost instantly sold out

— which is one reason why Keith Nealon, CEO of Bazaarvoice, says social commerce should be a priority in brands' eCommerce strategies. 
What do you think has changed? 
The major revolution that traditional transactional eCommerce has seen is that the environment evolved more towards a kind of social commerce that incorporates social engagement, fun, and storytelling at the core of customer experience and not just a robotic experience.
Over the past 11 years, social commerce has grown tremendously. Social media has fundamentally changed the balance of power between customers and brands; Social networks are enabling peer recommendations to play a greater role in purchasing decisions. What this means is that a brand's message no longer has to come from the brand itself to be impactful: A brand's customers are valuable marketing assets. 
Over the years Social commerce has branched itself into so many different types. Each branch has initiated an influx of customer base into social commerce. Let's take a look at them -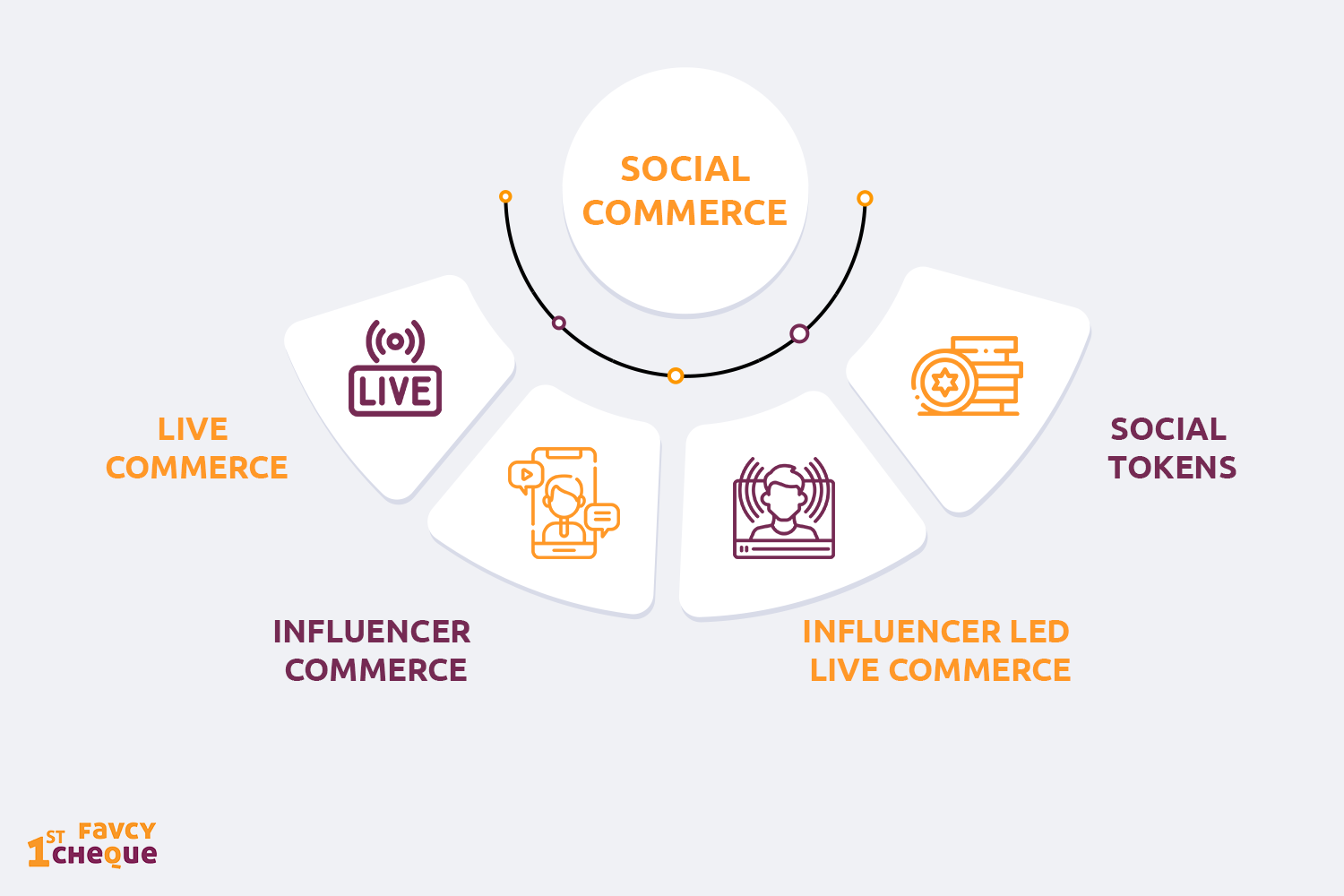 Live Commerce

Live commerce is this shiny new thing everybody's talking about. Imagine you're watching your favorite influencer on YouTube or Instagram. You're looking at their gorgeous dress and you can't stop staring at it. You want to buy that thing immediately, but the pain of finding the precise product on Google puts you off entirely. It's a chore and you abandon the idea altogether. But it doesn't have to be this way. If the influencer could just show you the product right there and redirect you to a payment gateway, you would buy that thing instantly. And if you don't believe the power these influencers wield, here's a figure that'll blow your mind. 
According to Statista, 33% of Indians surveyed have bought a product because an influencer recommended it.

The live or video commerce segment in India is still in its nascent stage and has the potential to be the next big thing in the content space. India's live commerce industry to reach $4-5 billion by 2025. Of all the categories, beauty and personal care (BPC) is expected to grow the highest with more than $1 billion GMV through live commerce.
Fashion is expected to contribute 60-70 percent of the GMV while BPC will contribute the other 30-40 percent, according to a report by market research firm RedSeer.

At present, some of the top players in the segment in India include Bulbul, Simsim, Mall91, etc. 

In China, The arrival of Alibaba's Taobao Live in May 2016 marked the opening of a new chapter in sales. Live commerce quickly established itself as a fixture in sales campaigns for Singles' Day - a major shopping event in China and, more broadly, as a reliable digital tool for boosting customer engagement and sales.
Live commerce has evolved rapidly in China, taking less than five years to develop into an innovative sales channel with an estimated penetration of 10 percent. The value of China's live-commerce market grew at a compound annual growth rate (CAGR) of more than 280 percent between 2017 and 2020, to reach an estimated $171 billion in 2020 (Exhibit 1). This growth spurt has been intensified by the COVID-19 pandemic, and Chinese sales are expected to reach $423 billion by 2022.

Influencer Commerce
The true definition of Influencer Commerce is the act of using influencers to drive and channel traffic from their audience to your website or e-commerce platform to generate sales. 
For instance, We can look at Daniel Wellington's success story based on their Instagram ads and content. Overnight, Instagram was taken over by these elegant watches being worn by influencers from all corners of the world. 
The people at Daniel Wellington realize their watch is not for everyone. Hence, they created their own niche of individuals who prefer to look classy in every outfit. They put the watches alongside designer brands to indicate the watches are owned by people who can afford these designer brands. The genius part of this plan is their watches are known to be affordable luxury watches that drive their sales. To this day, Daniel Wellington is still endorsing influencers with their own promo codes and actively sending their products to influencers across the globe. 
Being the bulls of the industry, Amazon, Myntra, Flipkart dominate their way to the top but there are budding startups with tons of potential who are disrupting the influencer commerce sector.
One of them is yours truly, a Favcy Venture Builders portfolio startup, Majig, Creator Commerce Platform that enables manufacturers of physical products to leasing top brands and create online resellers to drive exponential sales.
The way Majig is creating it's own space in the creator industry and influencing it's stakeholders is commendable.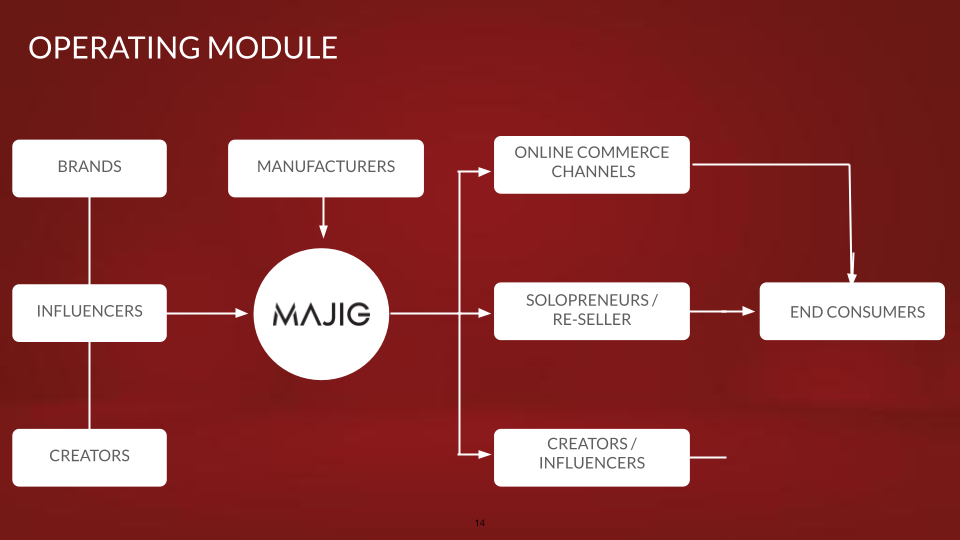 Influencer - Led Live Commerce
Influencers began nudging viewers to purchase products on the live stream and it was an instant hit. Conversions started soaring. Viewers to go to a specific link to finalize the purchase. Most people wouldn't even want to move out of the website. But even those who did would often give up midway facing cart abandonment. However, with live commerce and with influencers nudging you to make that purchase (pairing it with additional discounts), industry stakeholders began tackling this problem in a big way. Thus, the blend of live and influencer commerce stirred a revolution in the industry.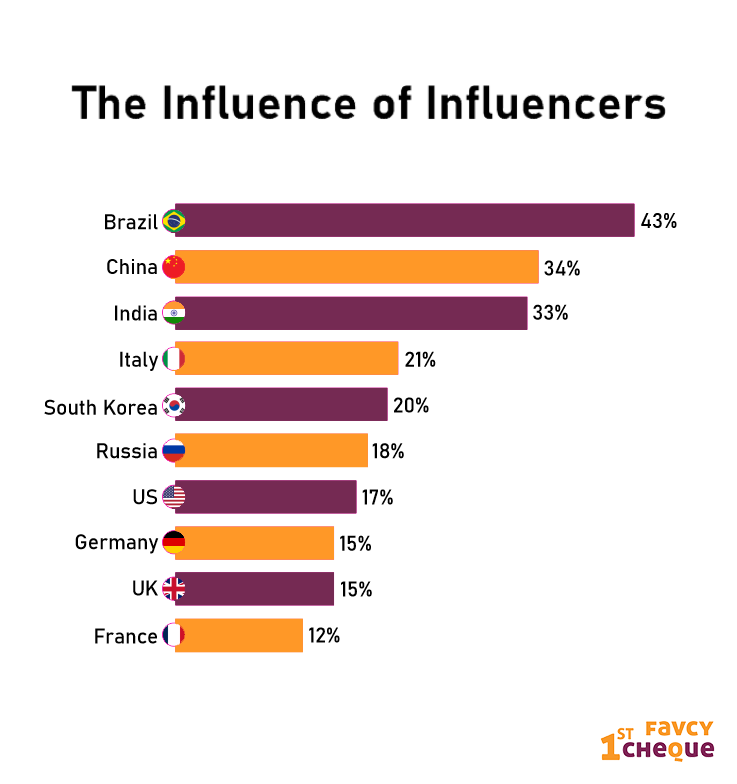 Recently, Myntra forayed into influencer-led live commerce with M-Live. It will become one of the first major eCommerce platforms in the country to adopt the live shopping model, which has seen significant success in China.
Even Myntra's parent company Flipkart has gotten in on the act. It recently partnered with short video platform Moj to facilitate live commerce. So now if you're watching an influencer on Moj, you could buy tagged products on Flipkart's platform using just one click.
Coming straight to Amazon, The biggest of it all. Amazon curated Amazon Live - the retail giant's QVC-style video shopping platform.

Social Tokens
Content creators - artists, musicians, writers, social influencers are the true stars and revenue drivers for media properties, but they are often not adequately rewarded for their efforts. The relationship between creator and fans is intermediated through a third party, such as Instagram, which shares the revenue and exerts some artistic control. This is where social tokens come into the picture. Social tokens, a type of cryptocurrency whose value reflects fan enthusiasm — may fundamentally disrupt this long-standing model. Creators, in essence, become their own economies.
Social tokens are further evidence of the internet's move from Web 1.0, which provided information more efficiently, to Web 2.0, where users create content that platforms curate, to Web 3.0, where users curate their own content. 
Several companies have emerged to facilitate the social token effort in the US. Seed Club is an incubator for new social tokens. Fyooz operates a token marketplace. 
In India, Chingari, India's fastest-growing short video application, recently unveiled $GARI, which is the country's first crypto token.
In Conclusion
Social commerce is no longer a trend. It is the new normal. Brands that are able to harness the power of social commerce in its varied forms will be able to truly connect with their customers and disrupt the industry.
---
Stay tuned to receive the latest industry trends, investor insights, our exclusive angel bytes, and much more!
---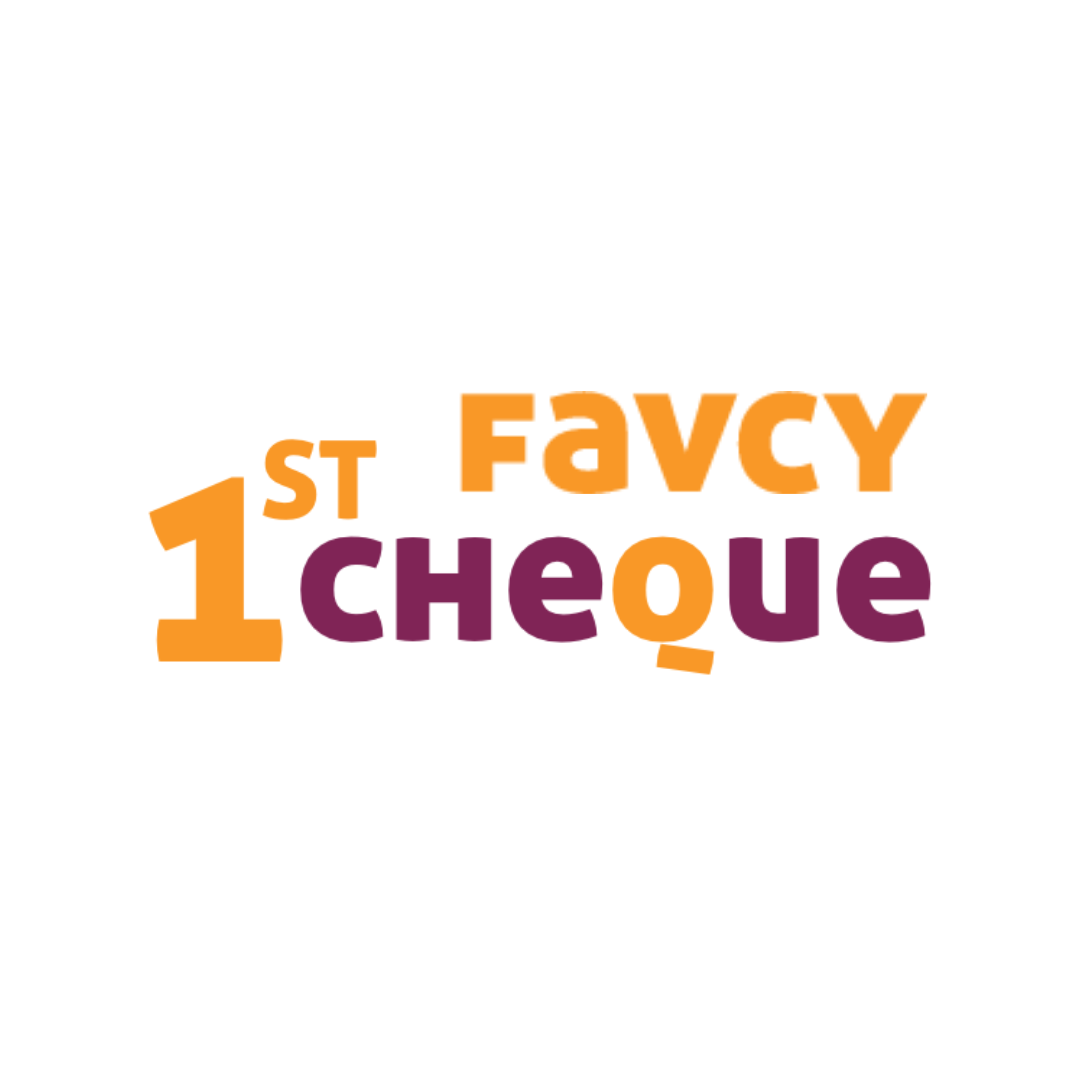 A platform for first-time angel investors to learn the science of early-stage startup evaluation. Get exclusive access to pre-vetted deal flow and make your first investment.     
Subscribe to our newsletter 👇🏻 Don't worry, it'll take just few seconds :)
Reach out to us:
Liked this week's Favcy Review, Share it with others!👇🏻