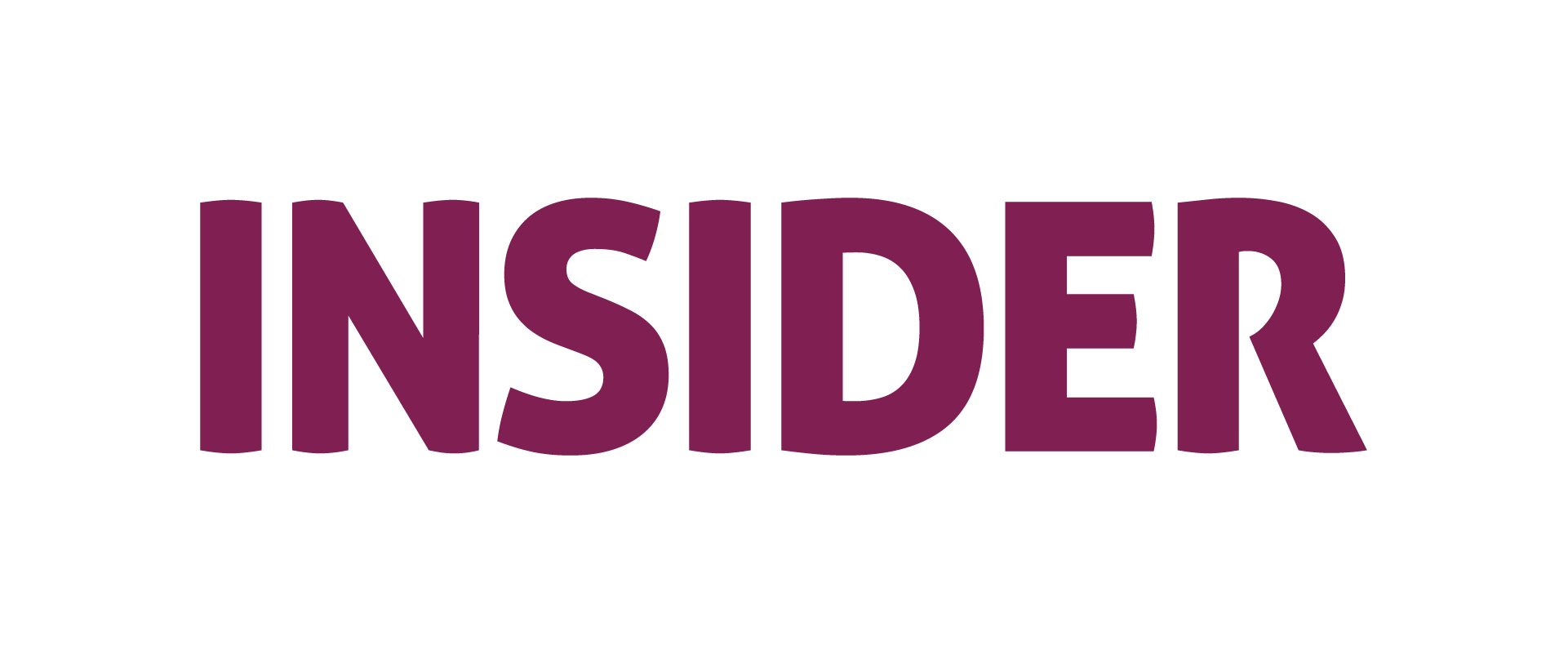 The Desi Unicorn Diorama
By Ninie Verma, Content Associate, 1stCheque by Favcy
From getting our 100th unicorn - Open, to India reaching 85k+ startups and coronating a National Startup Day, 2022 has been a happening year of leaps and learnings.
Here's a rundown of how the startup ecosystem fared in 2022.
The Year That Was.....
If you were to summarize 2022 using only startup names, what would come to your mind?
Here's what come to mine - BharatPe, Zilingo, Instamart, Blinkit, Zepto, BYJU's, CRED, Slice, Notion, and Twitter. Phew.
While the shark tank of Indian startups did see a considerably slow year, can you guess which underdogs rose to the top from rags? Early-stage startups!
Despite of funding slowdown in growth/revenue-stage startups, early-stage startups received the highest funding in 2022. 
Indeed, the startup bug that bit India finally showed results as India emerged as the third-largest startup ecosystem in the world with more than 84,400 startups operating across 656 districts in the country. Hurray!
Let's take a look at everything our startups accomplished!
The Desi Unicorn Club
Riding on the back of an unprecedented funding boom, India produced a record 44 unicorns.
We also hit our 100th unicorn - Open!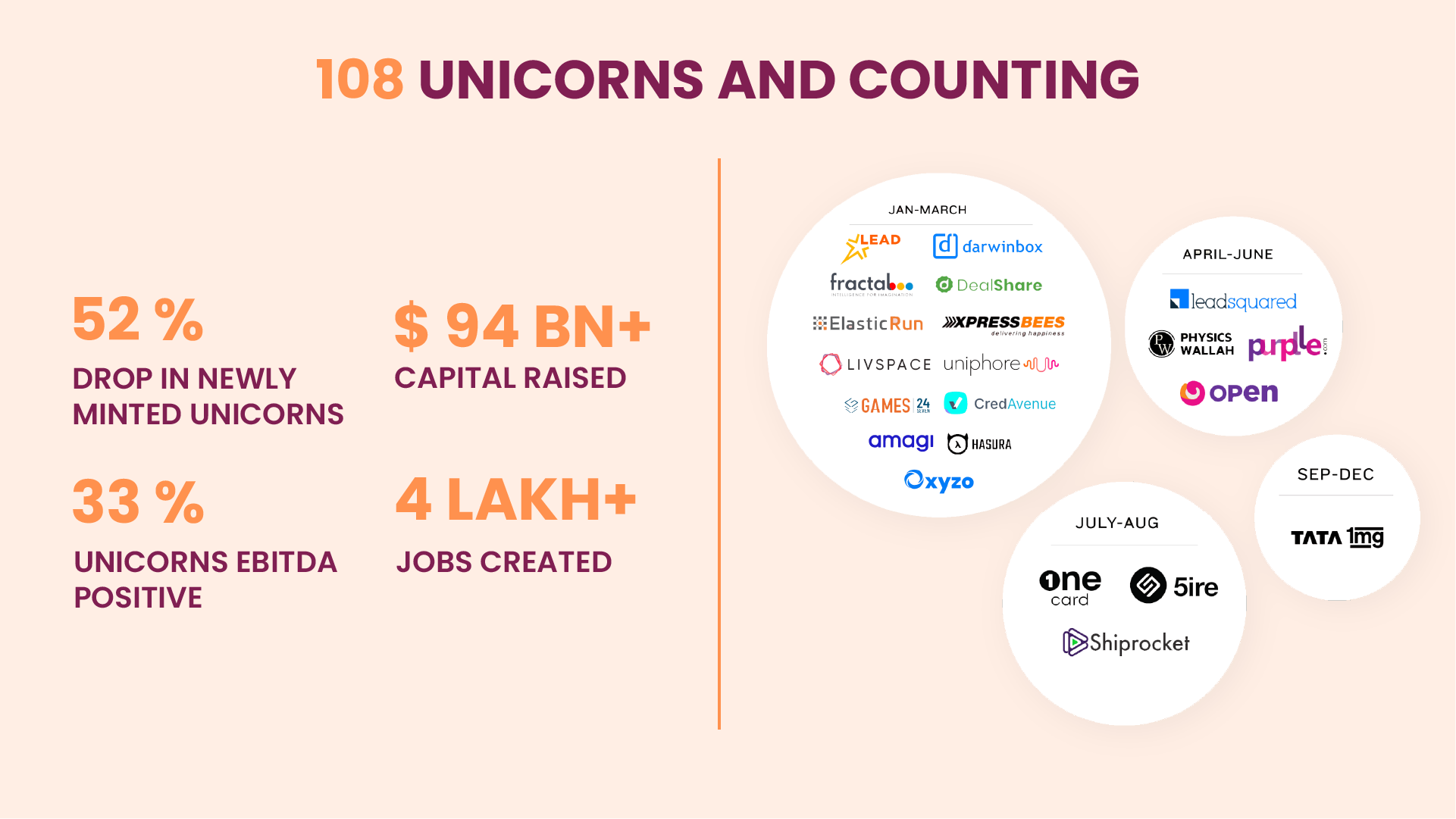 The stay-at-home mandates amid the pandemic gave a boost to digitisation in the country, and investors pumped in over $42 Bn in Indian tech startups during the year!
The Year of Market Correction?
The year 2022 was all about market correction for the Indian startup ecosystem.
While seed-stage startups grabbed investors' attention in 2022, valuations for growth and late-stage startups saw correction and are still undergoing a reset. In 2022, 13 startups turned unicorns in the first 3 months as against 8 startups in the first 4 months of 2021.  But this trend slowed down with a decline in funding in revenue stage startups.
According to many investors, the decline in funding in 2022 was part of a natural cycle which gave an opportunity to innovative business models to emerge. The market correction also brought focus on the profitability of startups.
So what kind of startups managed to keep receiving funding?
Some of the key factors which continued to influence startups' ability to secure funding despite the funding winter were primarily a strong business model, a compelling product or service, a talented and experienced team, a solid financial plan, a robust marketing and sales strategy, and a large and growing market
5G and 5X Growth?
On the other hand, the year also saw India continuing being one of the fastest growing digital economies in the world, with the overall economy now clearly on the path towards $5 Tn GDP by 2030 (2027-28 as per some estimates). Amidst the macroeconomic headwinds, the Indian economy demonstrated resilience and growth, while the penetration of internet and digital services also continued to rise. This helped startups with right product-market fit.
Tech-first Startups Supremacy!
This comes as no surprise. We witnessed a sharp funding rise in tech startups. 
The ecommerce sector saw the maximum number of deals in 2022, with startups raising  $4 Bn across 310 deals. The sector attracted investors this year owing to increased digitisation, continuing fear of Covid-19 and new variants, the rise of micro and instant delivery models, and the D2C momentum.
In terms of funding amount, fintech topped the charts. Fintech startups raised funding of $4.5 Bn across 250 deals. While investors experimented more in ecommerce with small ticket size deals, fintech garnered more high ticket size deals in 2022.
Has your portfolio donned a tech suit yet? If not, we'd be happy to help! Do check out Favcy Holiday Deals!
Bearish market but investors stayed positive?
Despite Indian startups raising lower funding in 2022 compared to 2021, there was not a big difference between the number of funding deals in 2022 (1519) and 2021 (1,584). This indicates that although the investors were bearish in terms of ticket size, they continued to explore and test the water in different segments, and the funds kept flowing in. 
Closer home, here at Favcy two of our idea-stage portfolio startups received immense investor interest - AuzaarPay & PayTamasha, with PayTamasha reaching 180% oversubscription!
Emerging Startup Hubs Garner More Funding Than Top Startup Hubs
Another surprise but we technically saw it coming! The funding raised by startups based in Bengaluru, Delhi NCR, and Mumbai plunged 48%, 49%, and 42%, respectively, in 2022 compared to 2021. In contrast, the emerging startup hubs of the country saw an increase of 41% in funding. The emerging startup hubs include all parts of the country outside Bengaluru, Delhi NCR, and Mumbai.
Three Cheers for 2022!🎉
Cheers to another year of grit and growth for the ecosystem.
The year has been quite the ride for the ecosystem. India is home to a large and growing population of entrepreneurs and startups, and has made significant progress in developing the infrastructure and support network necessary for startups to thrive. The ecosystem stakeholders believe that despite the slowdown in 2022, the growth should continue in 2023.
We here at Favcy are all ready and set to build another cohort of stellar super startups in 2023! Hope you stick around to see the journey.
Until then, whether you're reading this in 2022 or 2023, wishing you and your family a very happy new year!