A bigger, better basket opportunity?
We've got some exciting news for you this Saturday!

Firstly, the 1stCheque team wishes you a very Happy Lohri and Makar Sakranti!🙏🏻

Now coming to what we've got planned for this Sunday - a bigger. better basket opportunity! We know a lot of you were looking forward to this one! And what's more?
We're launching 1stCheque Prime! Have you registered for the event yet? Register Here.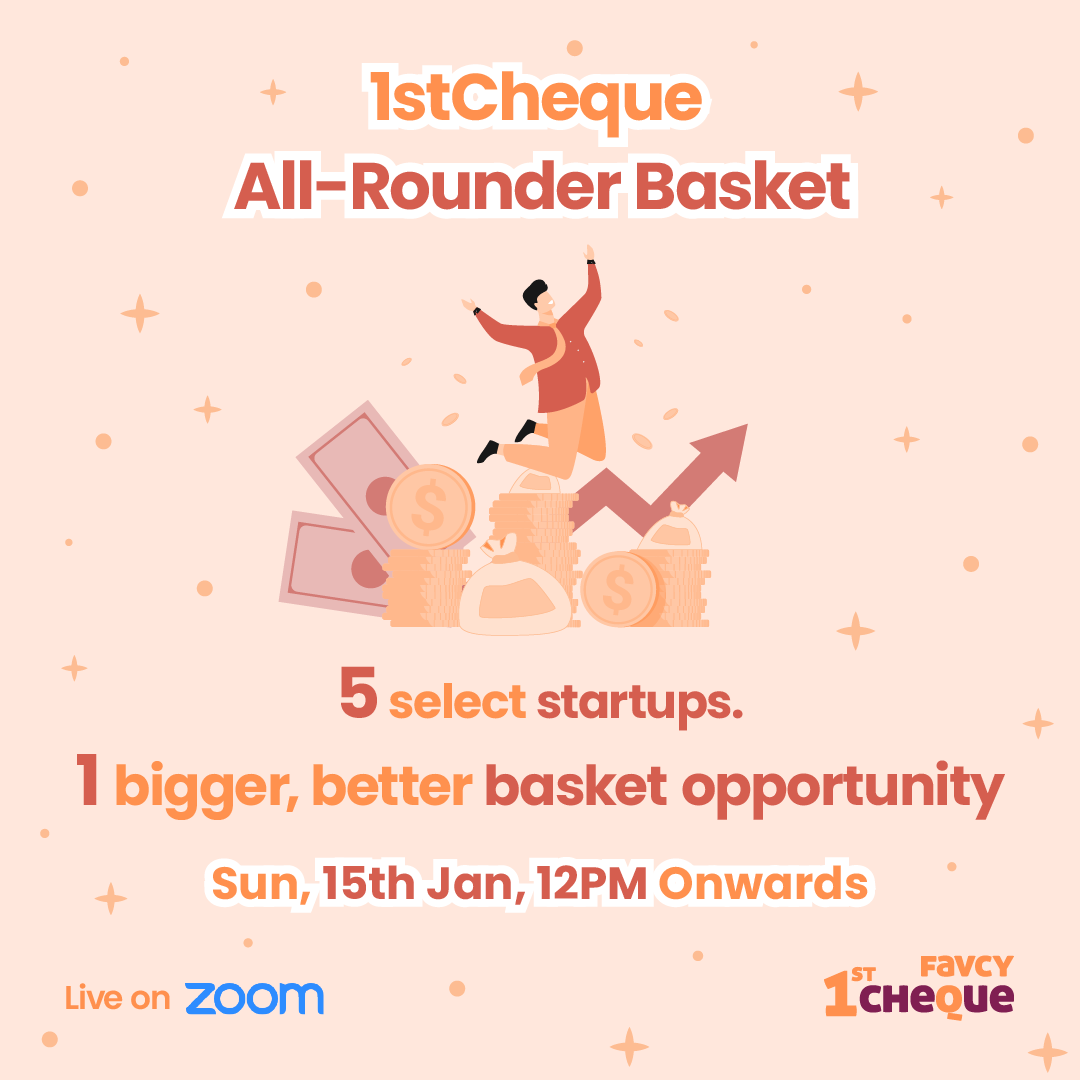 In the Portfolio Startup Update section, we've got super news from the PalateMKT headquarters!

In the Asking for an Angel Investor section, Yamika Mehra, Partner, Favcy talks about how long it takes for a startup to grow in the current times.

And lastly, in the Angel Bytes section, we've dug up an old gem, just for you keeping in mind the latest basket! Read it to find out.

Lastly, in the Future@Favcy section, we've got open positions here at Favcy, in case you're looking to join our boat.