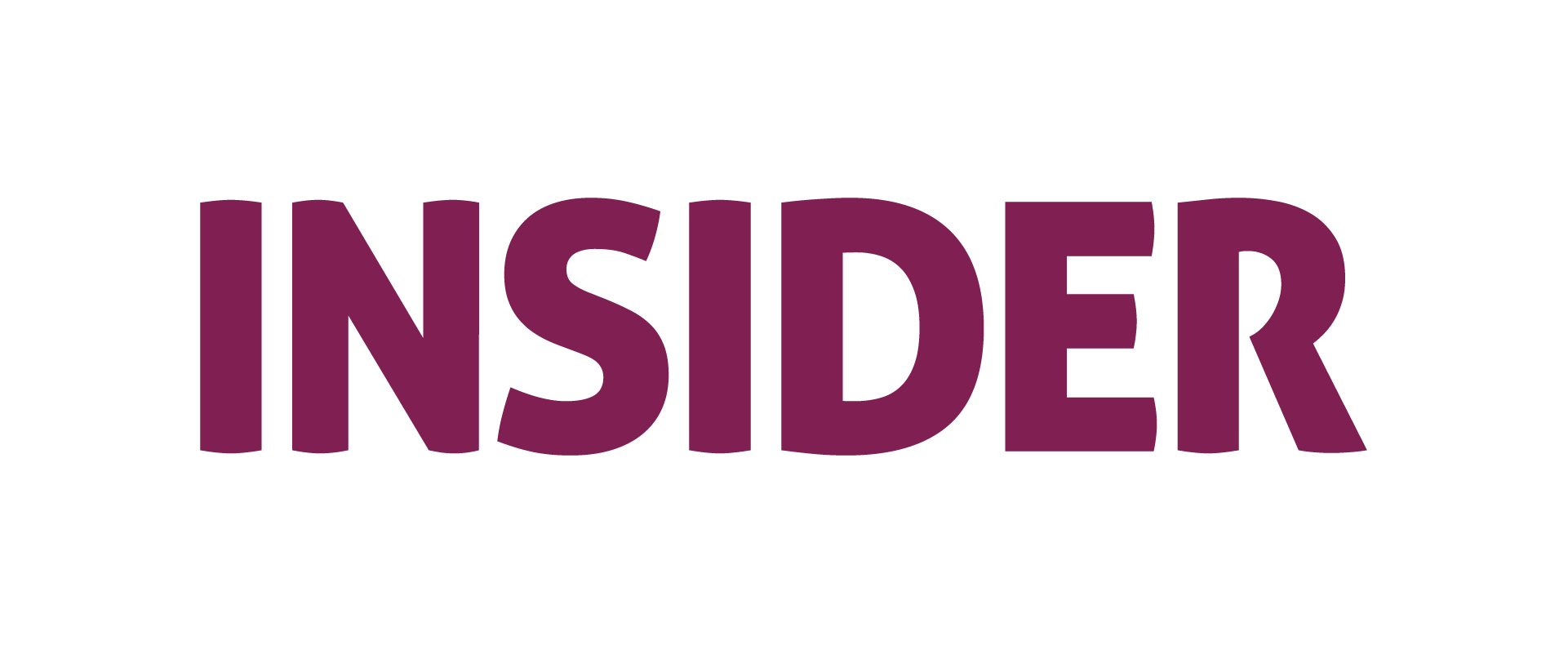 Are you bullish on the creator economy?
Dear Reader, welcome to the first edition of our newsletter in this new year. So, I was looking into what all have we already achieved in the first week of this year and realized that we already have a couple of unicorns (Fractal and Mamaearth) under the belt, the angel investing bug has bit our star athlete, Neeraj Chopra and one of our portfolio startups (goodgoodpiggy.com) has pitched on National Television. Woohooo…Hooray!

Out of these Neeraj's debut as an angel investor intrigued me most and I opened the news article expecting that it must be a sports tech startup that has caught his fancy. But imagine my surprise when I found that I was wrong. He has invested in a creator economy startup 😮😎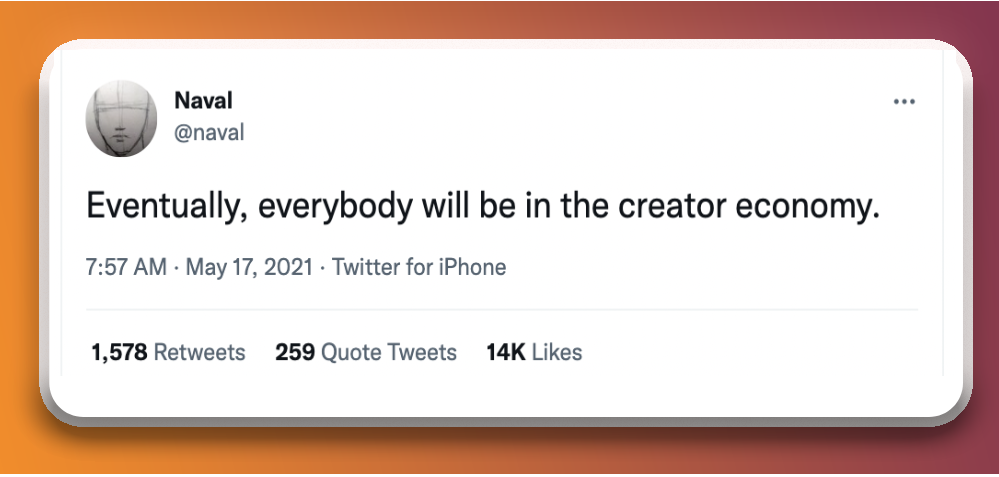 It's not surprising then that In 2021 alone investments worth $1.5 billion were made in Creator Economy startups.

In today's Startup in Focus section we bring to you excerpts from a free flowing conversation that our Content Strategist, Khushdeep Sethi had with Aman Gupta, Founder, CallXP (a FavcyVB portfolio startup), Subhendu, CGO, CallXP and Aman Kesari, Investor, 1stCheque network around creator economy, its potential, competition landscape and CallXP's niche positioning. Don't miss it!

In our Short Take, we cover the top startup trends that are most likely to take 2022 with a storm.

And in our Angel Bytes section Khushdeep Sethi argues why angel investing should become your new year resolution for 2022.

Have a great read and a stellar year ahead!
Do share your feedback on this effort. You can mail us at insider@1stcheque.com

Cheers 🍻
Yamika
---

As we enter the new year, the startup environment will be driven by innovation. 2022 will be lucrative for new-age technologies and shall entail a larger investment pool for startups.

We have a lot to look forward to - from renaissance of the creator economy to financialisation of the internet!

This week, we uncover all the predicted startup trends for 2022 that are going to bring the next revolution in the ecosystem!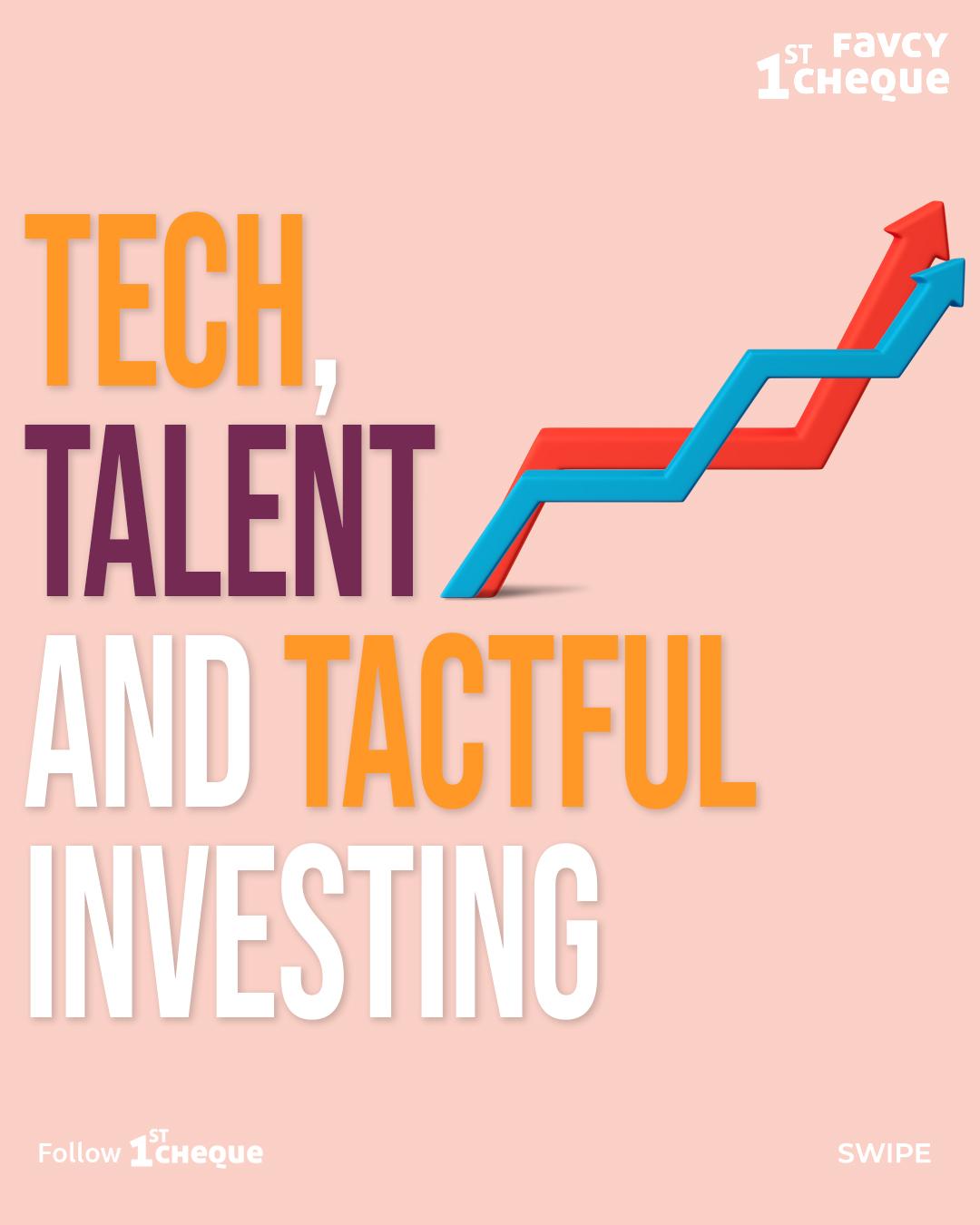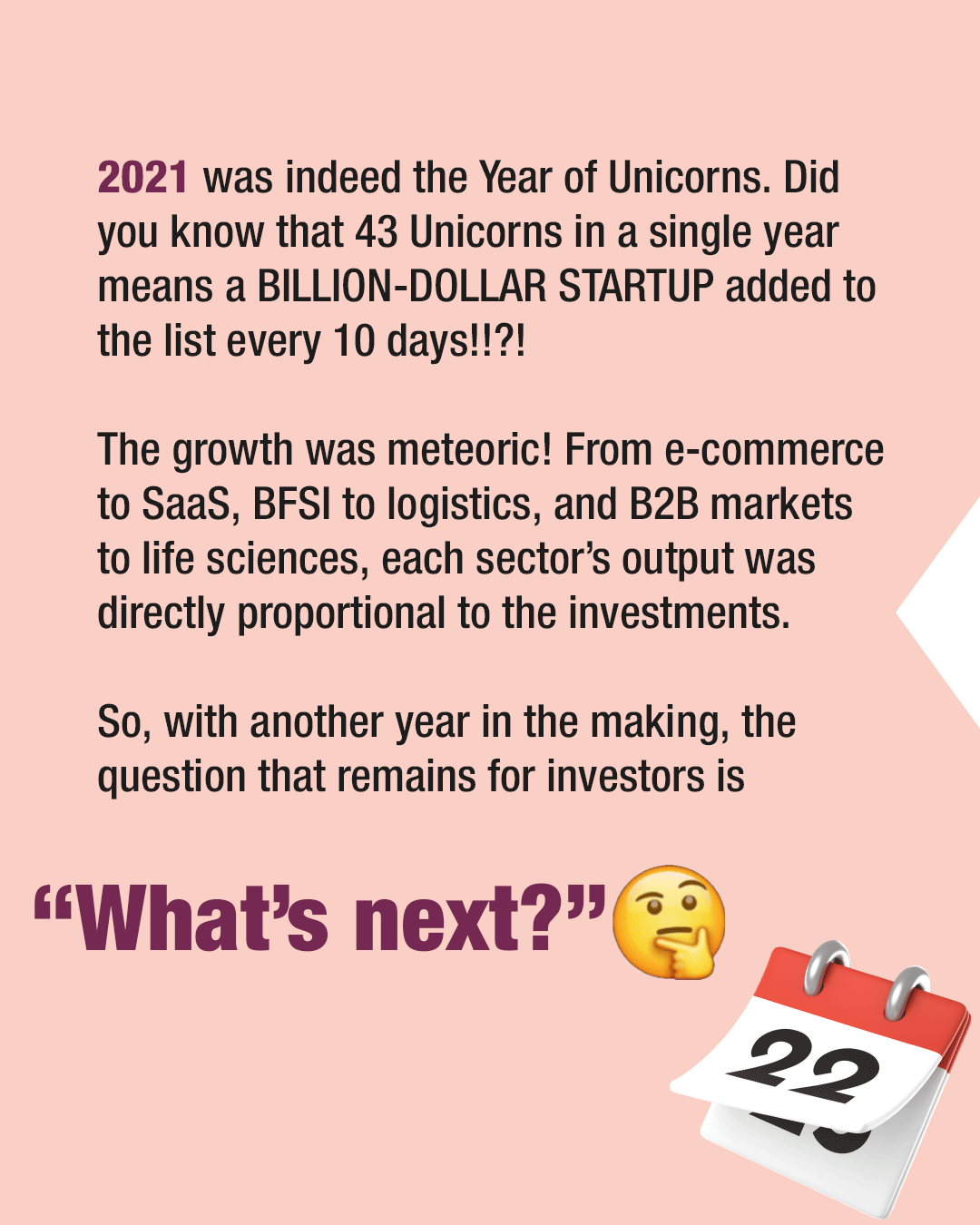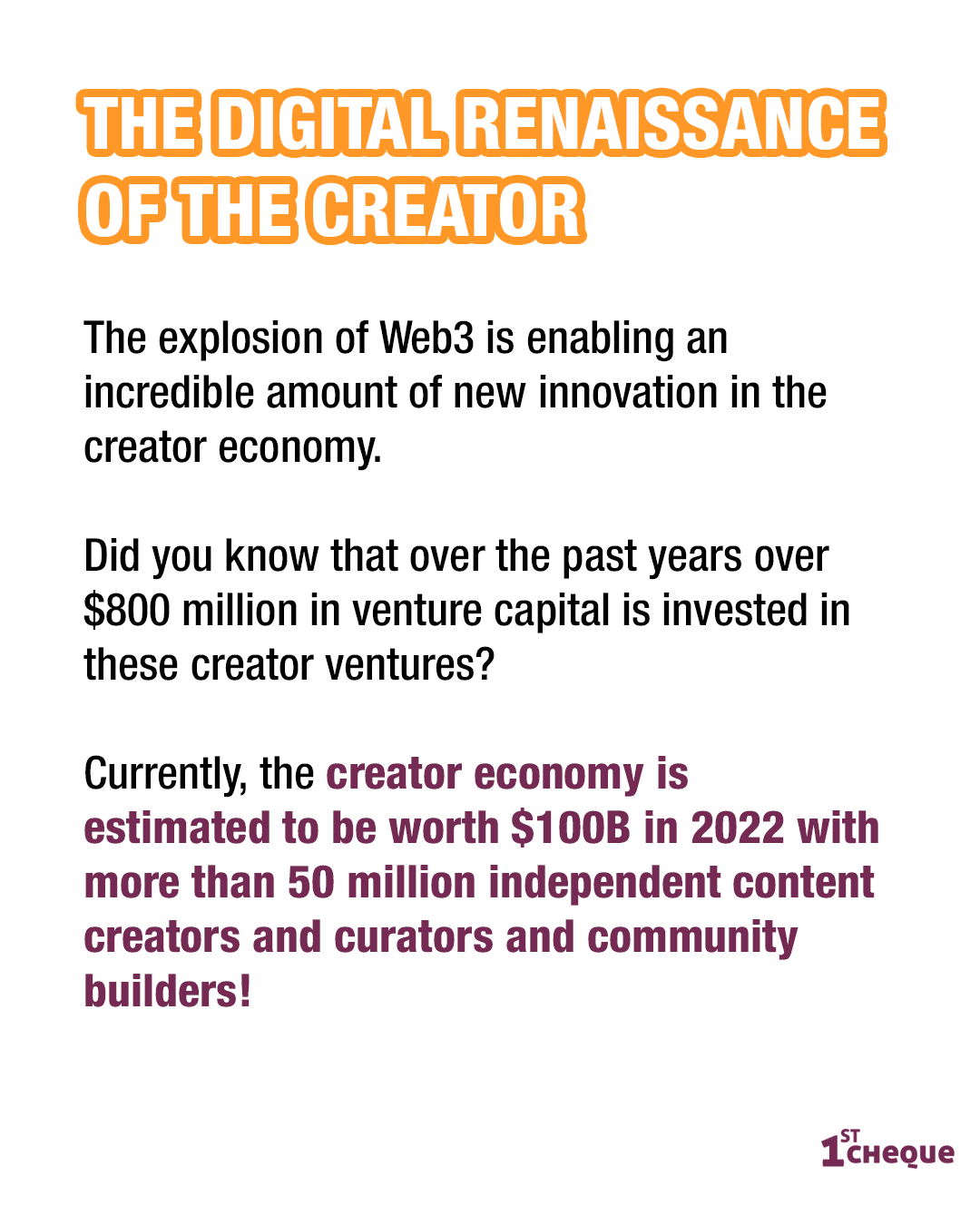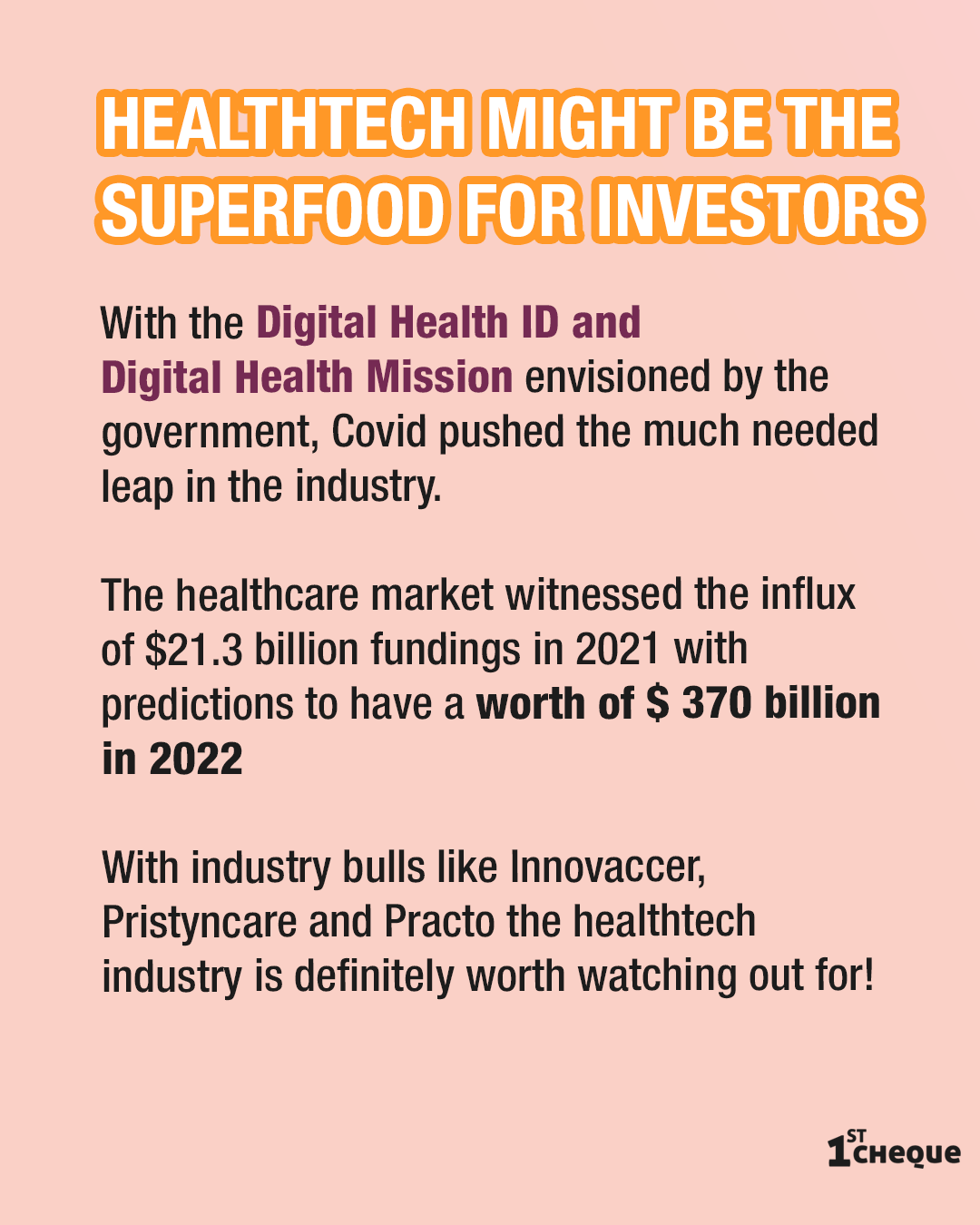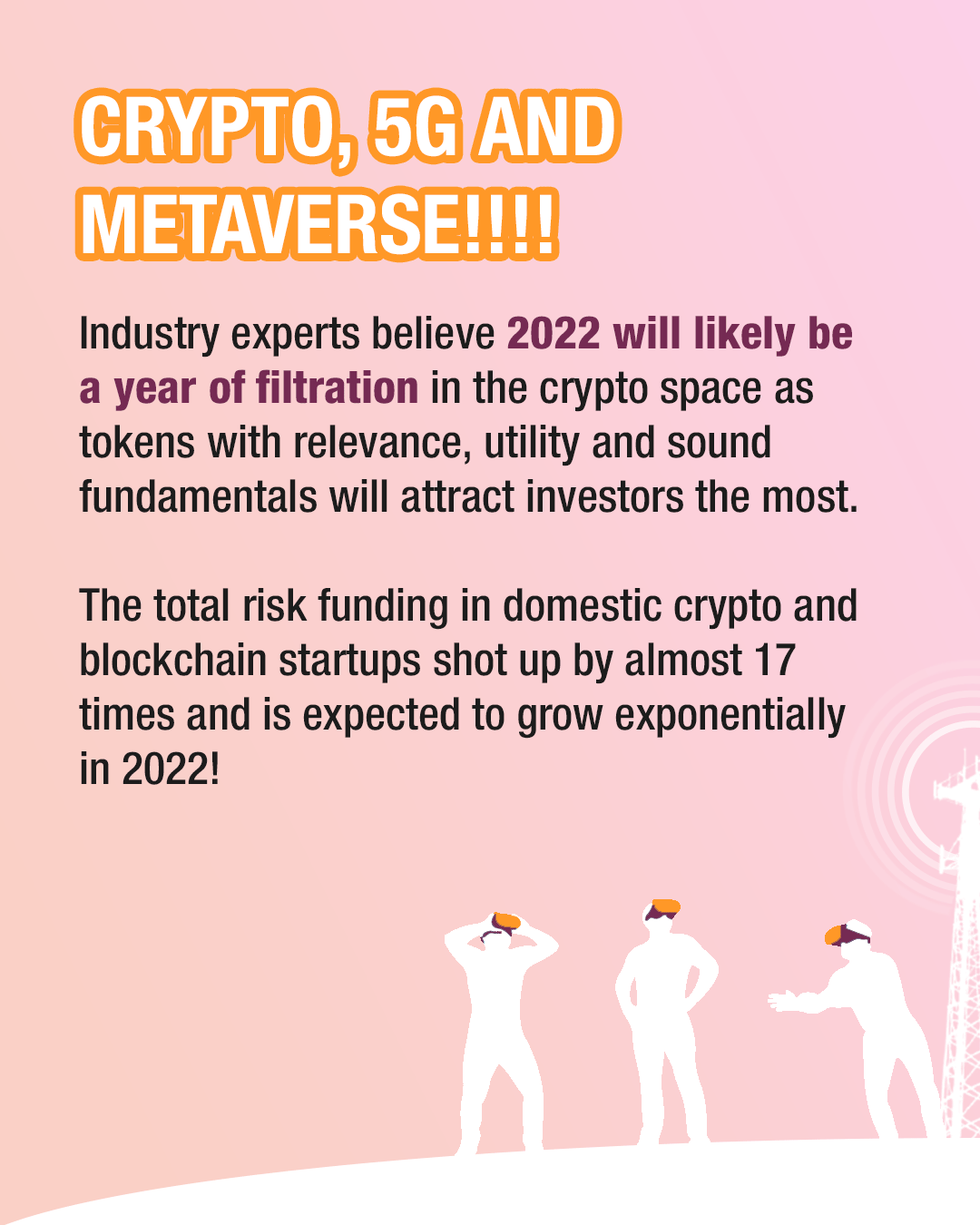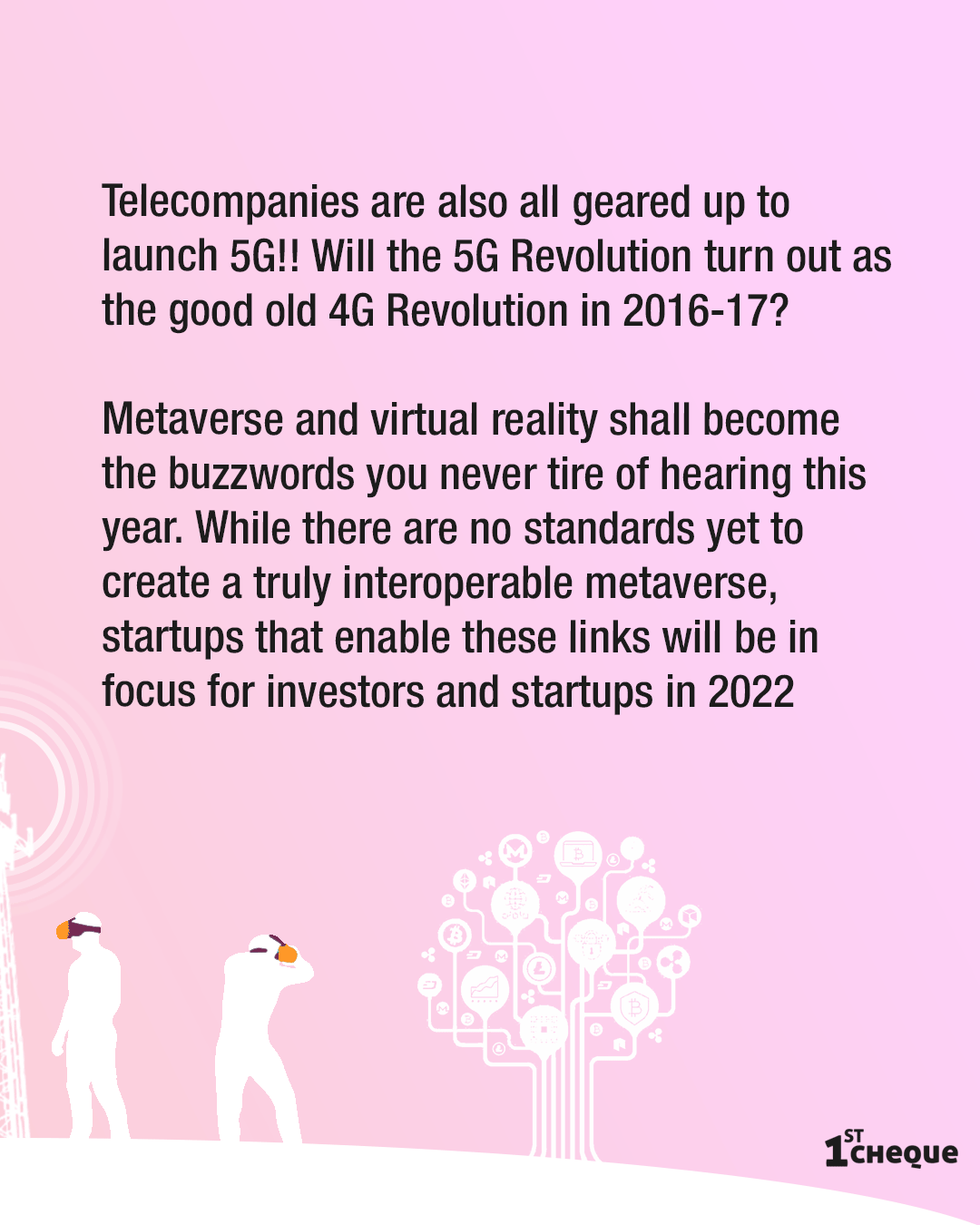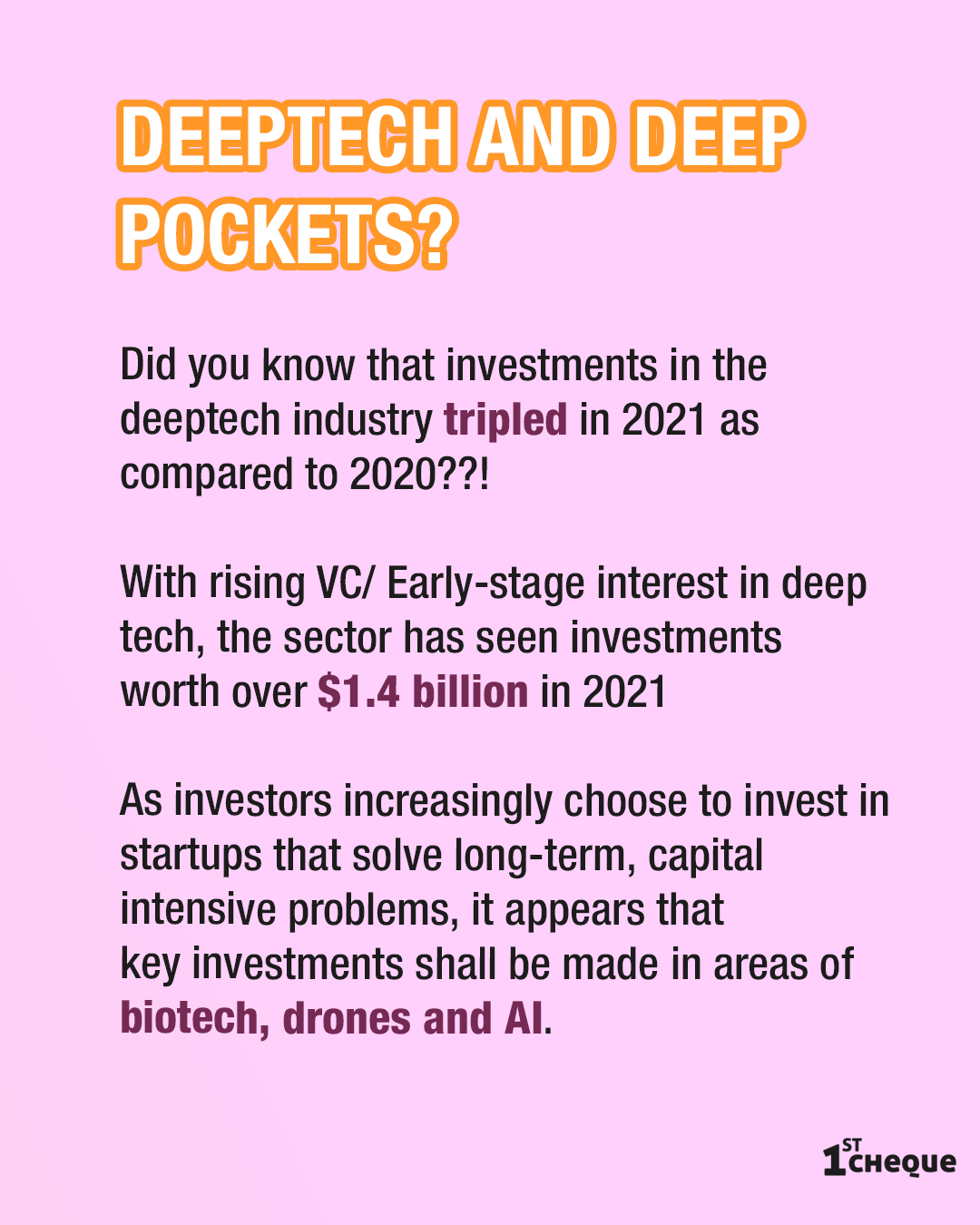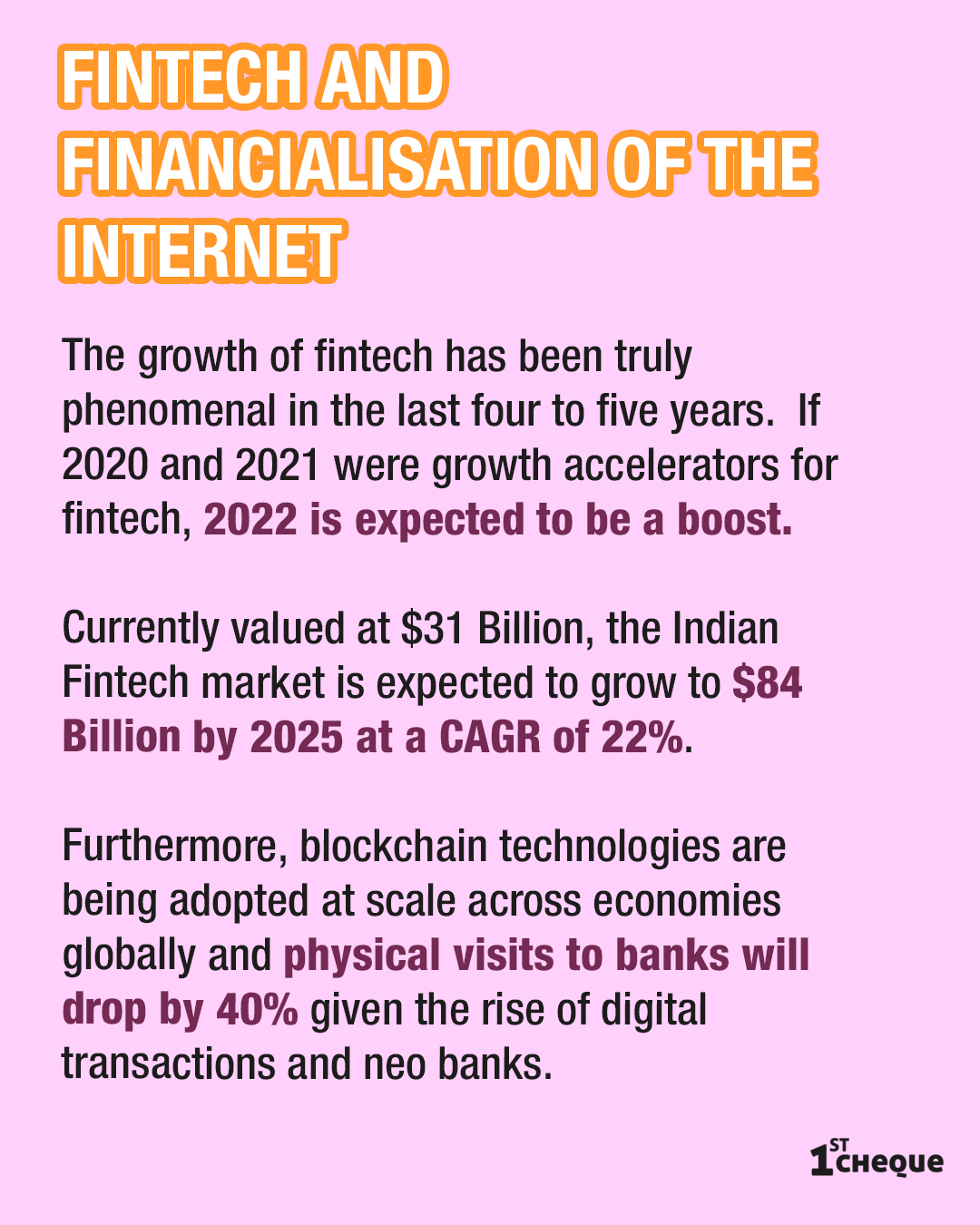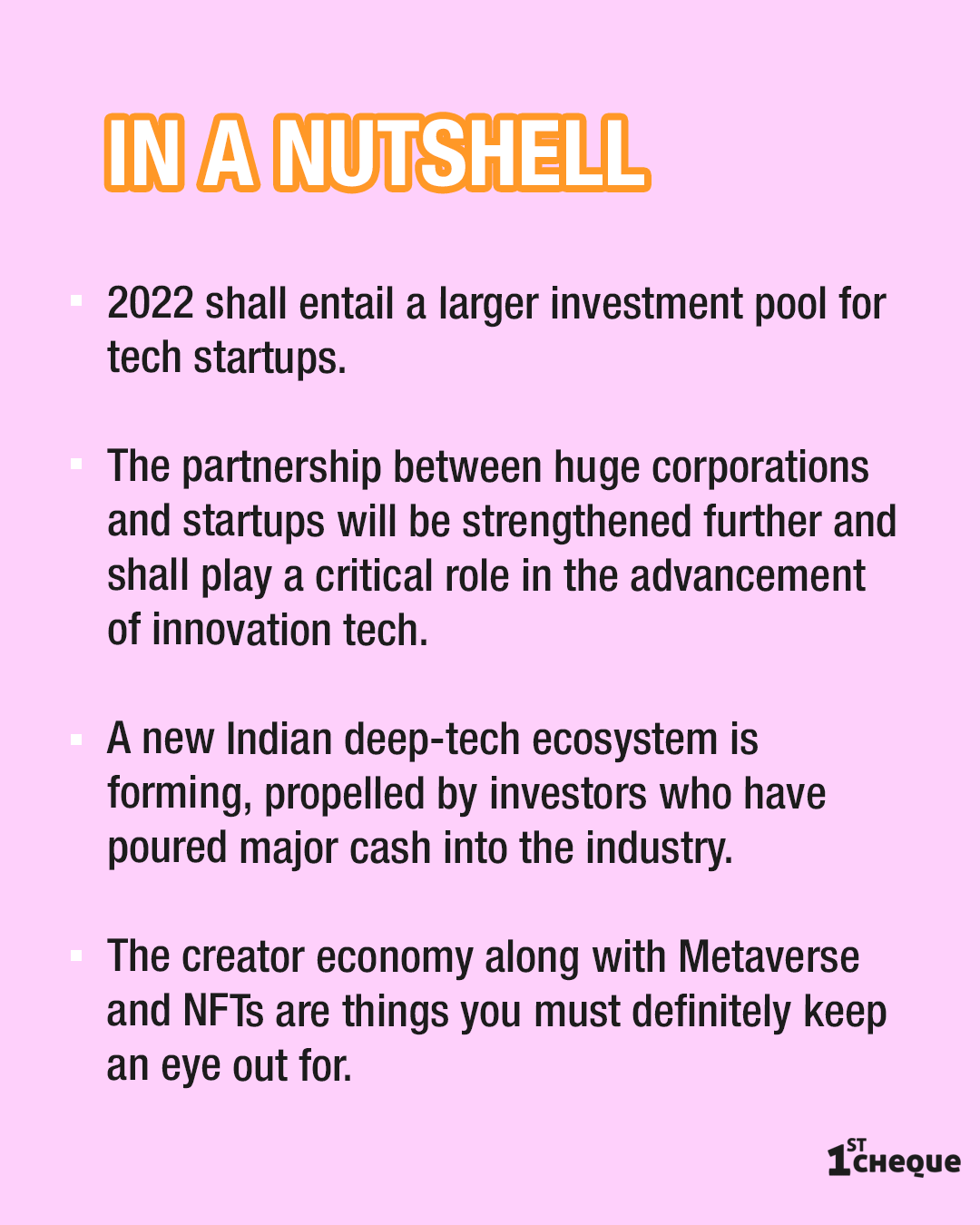 ---

Are you bullish on the creator economy?
In Talks with Aman Gupta, Founder of CallXP and Subhendu J, Chief Growth Officer at CallXP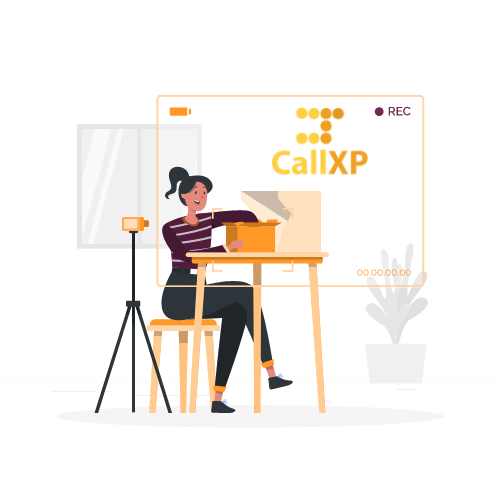 Did you know the creator economy is now worth $100 billion with more than 50 million creators?!
From Neeraj Chopra (The one and only 💁) to Salman Khan, everyone from all diverse backgrounds are understanding the power of the creator economy and are bullish on it.
This is where our next portfolio startup comes into picture! This week, we sat with thefounder of CallXP and unravelled their journey, the massive bloom in the creator economy and Web 3.0!?
Read on to find out!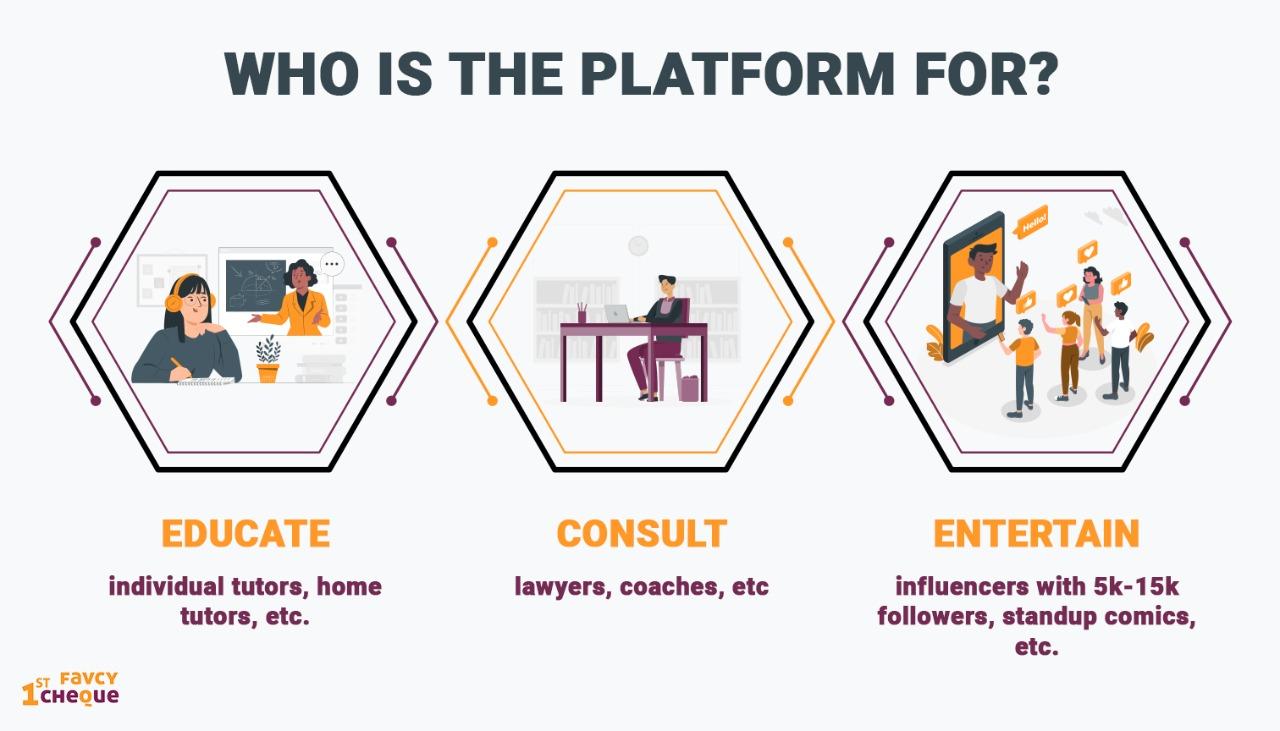 ---

Why Angel Investing Should Become Your New Year Resolution for 2022
by Khushdeep Sethi, Content Strategist, 1stCheque by Favcy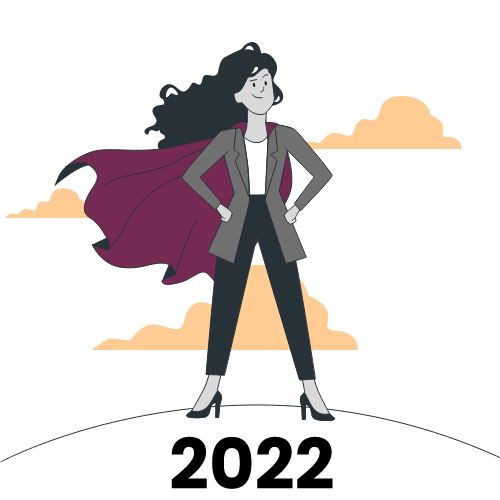 Did you know back in 2014, 80-90% of the Indian population had no idea what a startup or an angel investor is?
Fast Forward 2022, we're the third largest startup ecosystem around the globe and are estimated to become the world's third-largest economy by 2030?!
And in this ginormous economy, in 2021 alone, Indian startups raised upward of $20 billion in funding!
Why this massive influx of funds? And why NOW?
We have been transitioning into the new era of Tech-Empowered India. Startups attempting to influence fundamental parts of customer behaviour are increasingly seen as the forerunners of innovation. And innovation has started to gain support like never before, resulting in funding.
The concept that a business must mature and begin making money to attract investors has also been shattered (sort of). How? Angel Investors!
Back in the day, angel investing was narrowed down to HNIs or Ultra HNIs but the wave that transformed angel investment in India was making this investment sector accessible for the general public.
How?
Platforms like LetsVenture, SeedInvest and yours truly 1stCheque. 
There has been a paradigm shift in the way people are investing money. 
People are willing to fund innovation. They can now invest in cutting-edge technology that were previously only available to venture capitalists and institutional money managers. As a result, they are now willing to diversify their portfolios away from public markets and invest in private enterprises ranging from healthcare and cuisine to education and robotics. And by 2025 start-ups are expected to raise a whopping $100billion!
This makes it the perfect time to hop on the 'Angel Investing Bandwagon' 
Furthermore, we've exclusively compiled the top reasons to why 2022 is the perfect year to become an angel investor -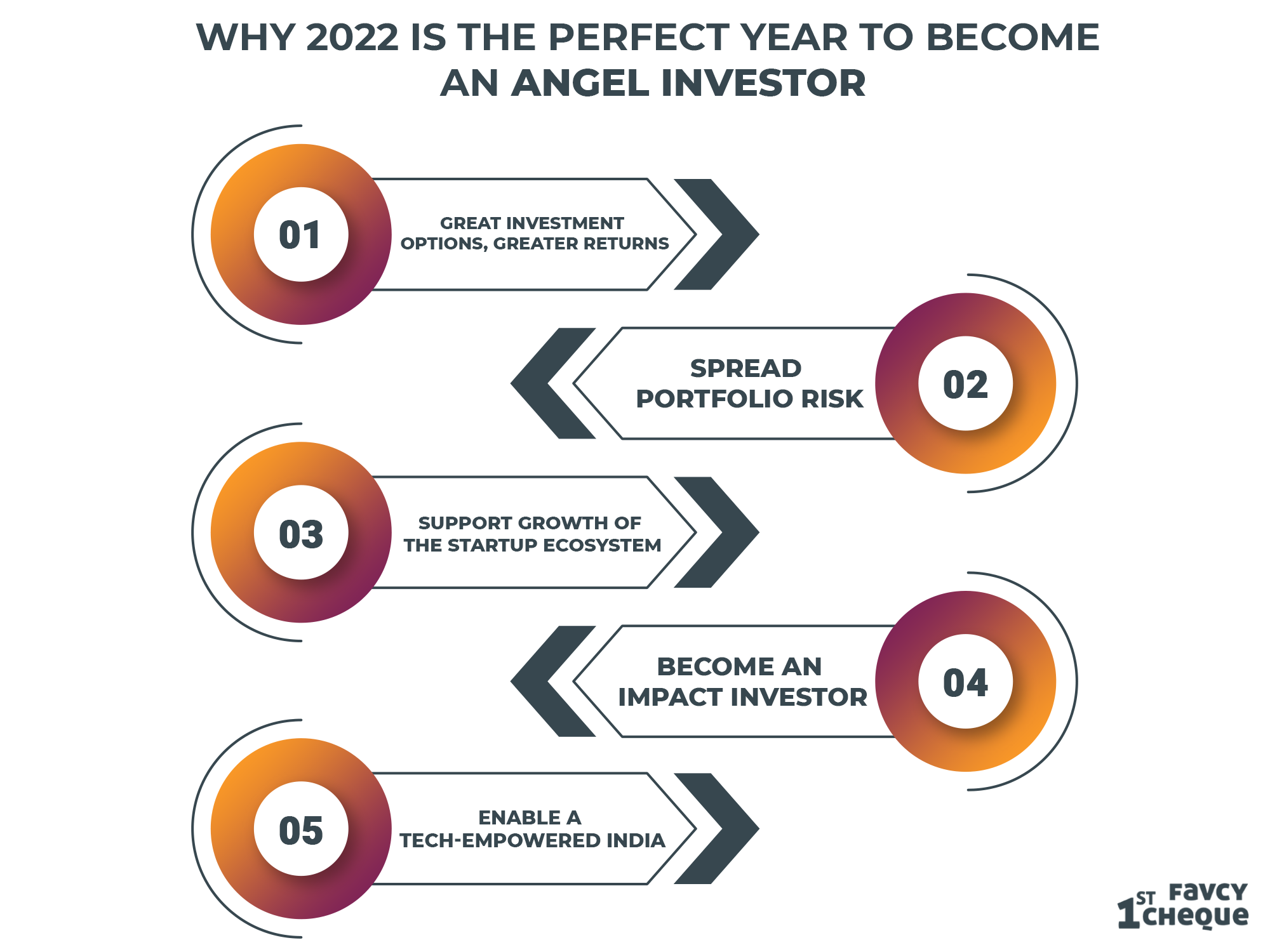 1. Great Investment Options, Greater Returns
It's a no brainer to realise the marvels that the startup ecosystem has witnessed in the past year. With 82 unicorns, $38.5B raised, 1400+ deals as one of the top massive startup empires in the entire world!
The IPOs of Zomato, Nykaa, PayTm, and PolicyBazaar have thrust start-up financing into the limelight for all the right reasons. Strong equity market returns are also making their way into private markets. While every investment has a risk-reward ratio, angel investors no longer need to be intimidated by risk if they have the right support.
2. Spread Portfolio Risk
Startup Investment is an illiquid high risk asset class but it is still one of the most picked alternative asset classes. Why? Major Returns!
Contrary to the popular belief, angel investing is a great opportunity to reduce portfolio risk - If done right! Within angel investing, one belief system that goes around is 'Never put all your eggs in the same basket' This is evidently true in this case. Want to know how to mitigate portfolio risk, read the article here.
Furthermore, having shares in an unlisted firm implies that the returns from startups are frequently less associated with market movements, lowering the impact of negative shocks to the market and hence the unsystematic risk of a portfolio. 3. Support Growth of the Startup Ecosystem
Think of your investment as rain. And it takes rain, sun and a million different things for a seed to become a sapling. And then years to become a sturdy, fruit-bearing tree. Each startup supports the growth of the startup economy. This results in new business possibilities, innovation, tech-centric initiatives, and employment creation across so many industries. With angel investing, you will not only be helping someone achieve their dream but also contribute to this ecosystem.
4. Become an Impact Investor
Start-ups that make a social impact are also on a roll for 2022. For more socially conscious angel investors, you can choose to back local, innovative businesses that are filling a gap in the market and solving problems that have yet to be addressed by larger businesses.
From sustainable tech to a rise in eco-friendly D2C brands, we are looking towards growth in climate-conscious companies and consumers.
5. Enable a Tech-Empowered India
Tech regulations in China are shifting the focus of global and Indian investors on India's tech revolution, making it an attractive destination for investments. We are positive that this sector is bound to grow in leaps and bounds in the next decade and the right time to put a finger in the tech pie is NOW.
The most significant reason still remains the fact that angel investing is now accessible to the general public. People now don't need large cheques to have a seat at the cap table.

At 1stCheque, we offer you pre-vetted and risk-mitigated dealflow to invest in. The minimum ticket sizes are kept low across the portfolio so that you can diversify even with your limited corpus. We give you access to all possible collaterals including our thesis (why did we invest in a startup) to help you evaluate each opportunity in depth. And we earmark a lead pool for you in the larger rounds just, so you can consolidate your positions in your favorite startups.
---

Here are the events of this week:
Fractal becomes unicorn with $360M investment
Chalo raises $40 million in Series C funding
Zupee closes Series B at $600mn valuation
---
Stay tuned to receive the latest industry trends, investor insights, our exclusive angel bytes, and much more!
---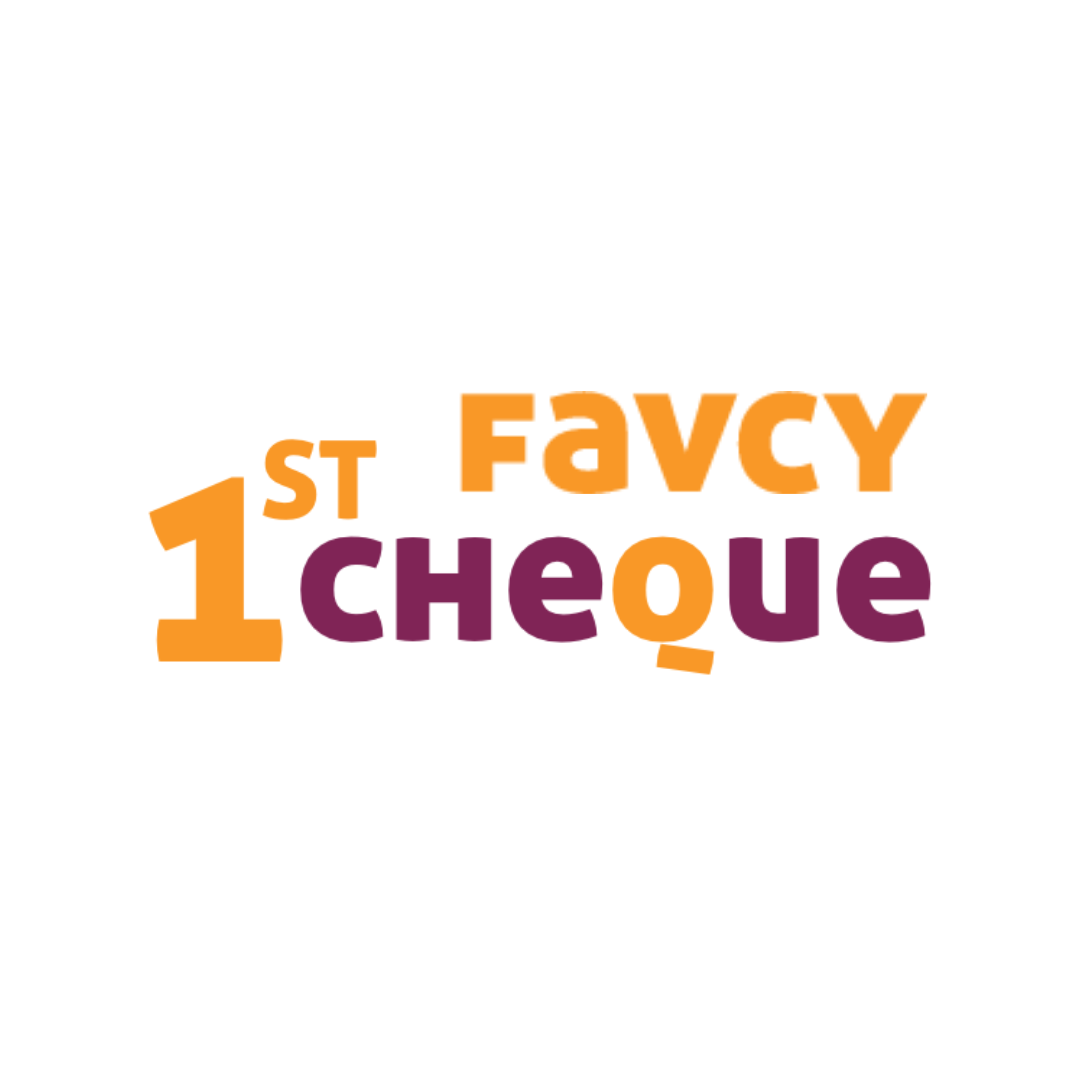 A platform for first-time angel investors to learn the science of early-stage startup evaluation. Get exclusive access to pre-vetted deal flow and make your first investment.     
Subscribe to our newsletter 👇🏻 Don't worry, it'll take just few seconds :)
Reach out to us:
Liked the newsletter, Share it with others!👇🏻