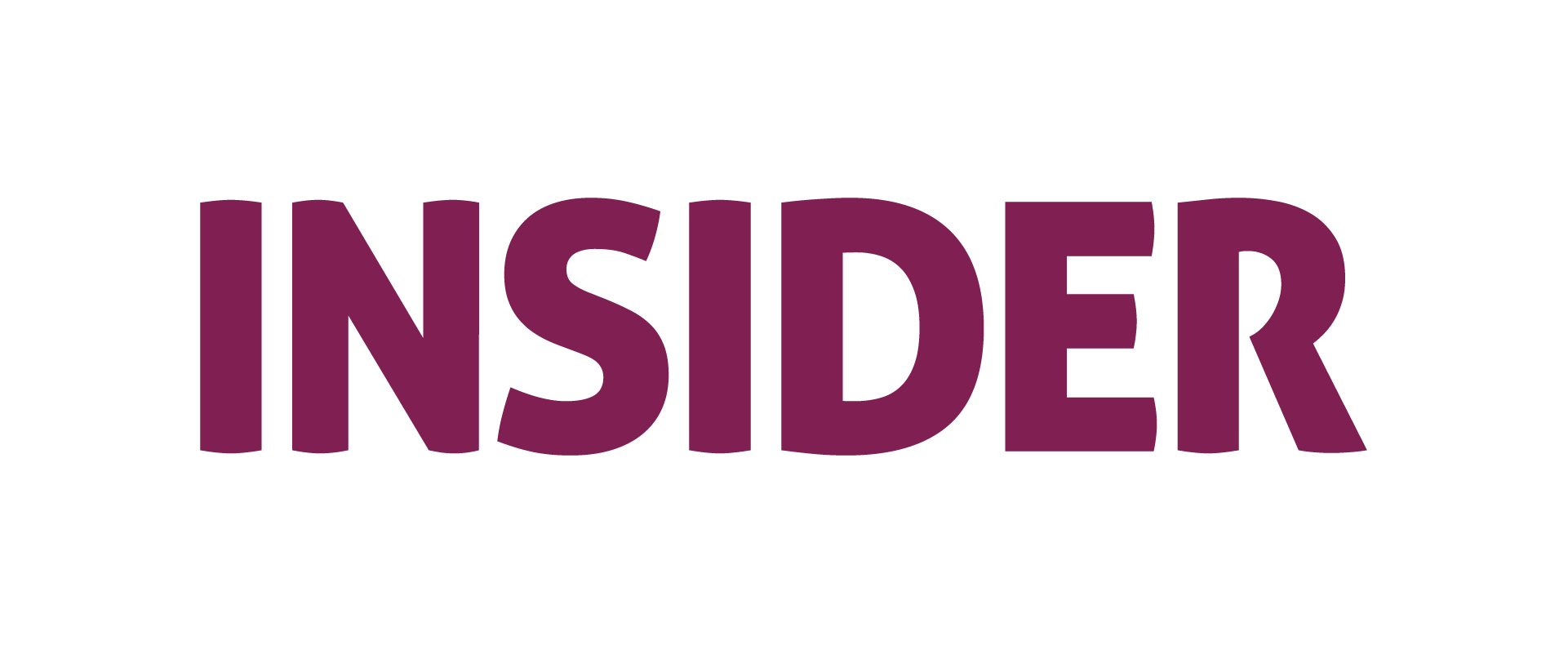 Brewing Up a Revolution - The Female Founders At Favcy
How many of you know about the first female entrepreneur in India?
From the original 'Slumdog Millionaire' to all the incredible women out there, they're making remarkable strides and clenching all the patriarchal rules.
Whilst we know a single day is never enough to pay homage to these incredible women, It serves as a gentle reminder both to rejoice and reminiscence the wins and struggles of today.
This week, we at Favcy cherish our empowering founders and bring you the stories of these incredible founders building their ventures from the ground up with us!
Read on to find out!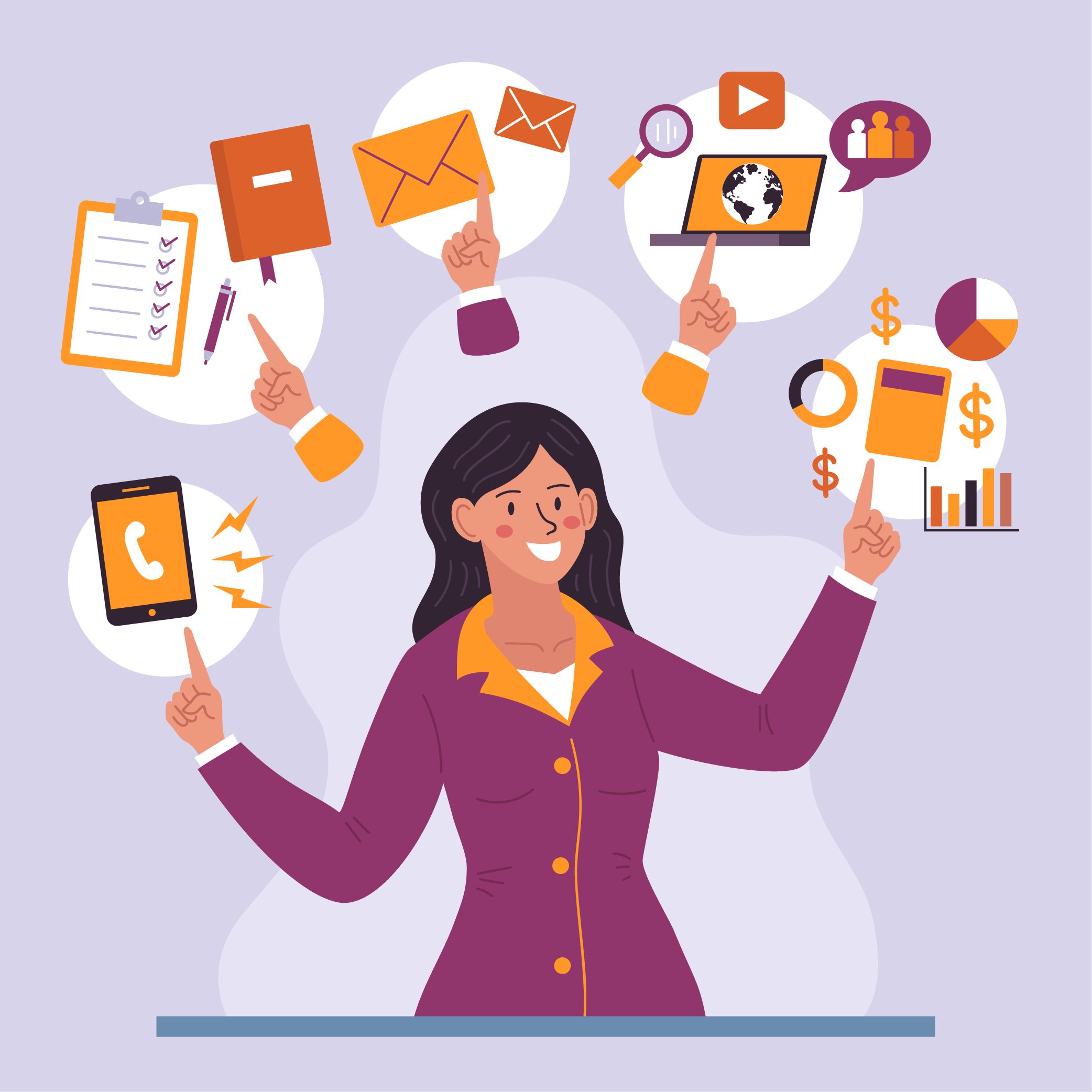 She Came, She Saw, She Conquered
The next time you wear blue denim or make your favorite ramen using a stir-fry pan, remember that you've got female innovators to thank for it!
Why female entrepreneurship is considered to be a phenomenon of the 19th Century beats us, because female entrepreneurs have existed since time immemorial.
Emerging from nooks and crannies of dust-filled cities as old as time, female entrepreneurs have hidden behind businesses named after patriarchs and assets left to sons. From being told that finances must be left to the boys to the first female trader in the BSE, Usha Sundaram, who didn't even know she was making history. From barely any startups owned by female founders to 4 women-led startups making it to the unicorn club last year, women everywhere are clawing their way to the top and we are here for it!
This warrants a small stroll down history lane.
Do you know the story of the first female entrepreneur of India?
None other than Kalpana Saroj, CEO of Kamani Tubes. 
Tabloids love referring to her as the original 'Slumdog Millionaire. A Dalit child bride married off at the age of 12, she overcame the shackles of an abusive household, a patriarchal society that condemned divorce and businesswomen, and went on to work for Kamani Tubes, transforming their debt into profit. Today, she has become integral to the company's success.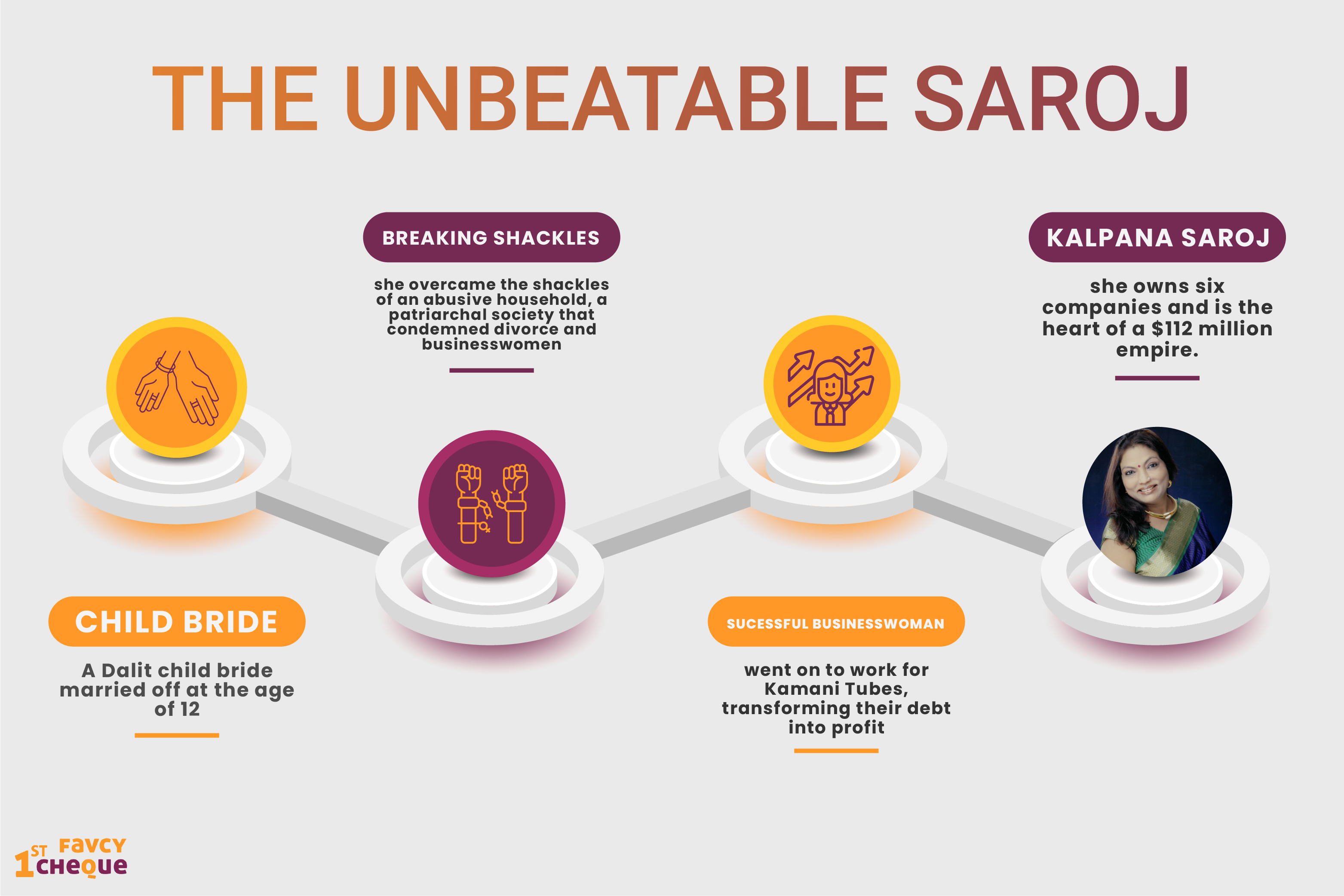 Currently, she owns six companies and is the heart of a $112 million empire.
And this is just one out of countless stories of females who made it to the top after a lifetime of fighting tooth and bone to achieve their dream.
There is no way better to inspire a new generation of women business leaders than to pay homage to the trailblazers that came before them.
Our In-house Entrepreneurs Are Lighting Up The Sky, One Idea At A Time 
We are proud to know them and prouder to be working with them! This women's day we take this opportunity to celebrate our female founders!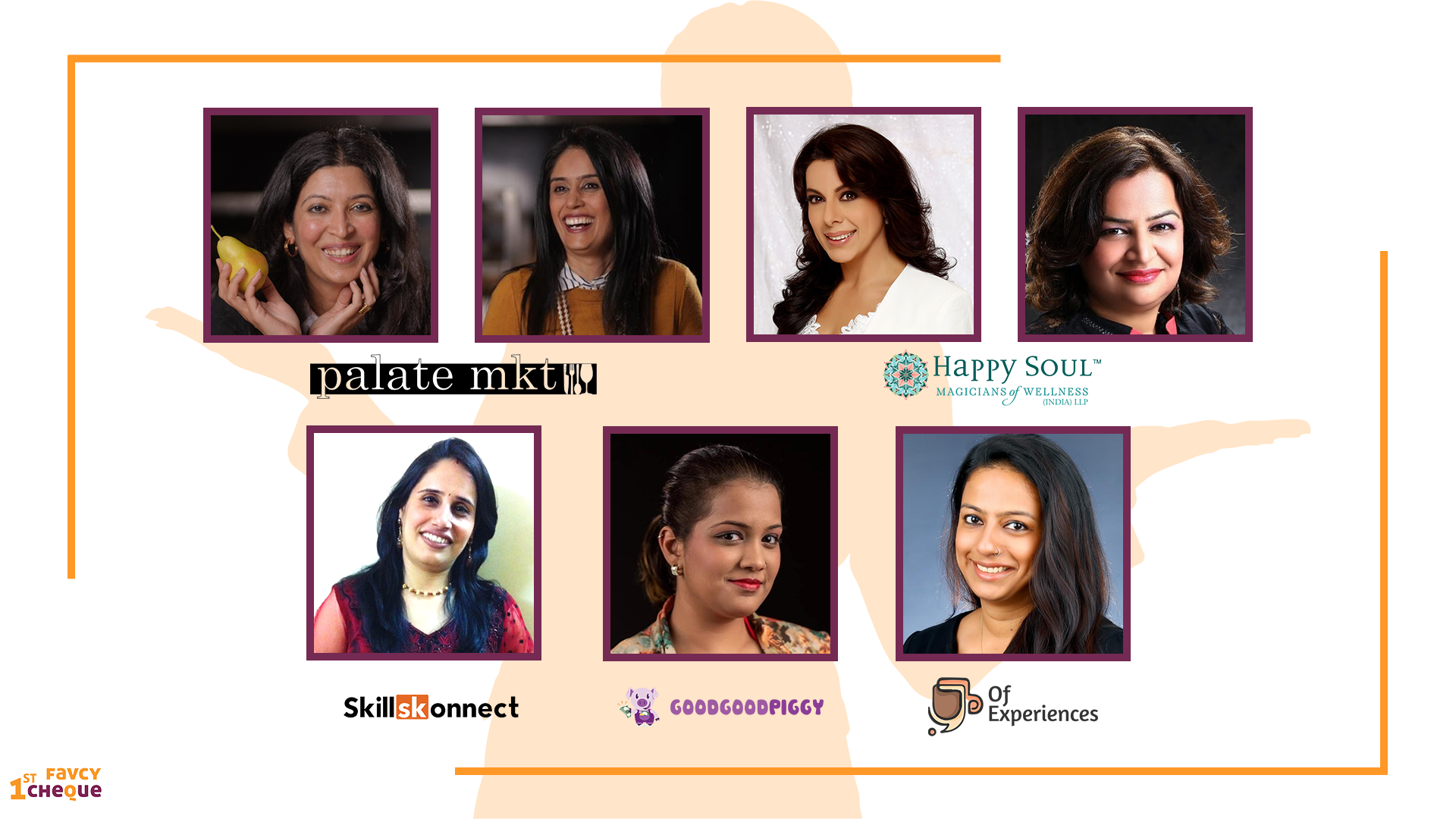 Purva Aggarwal, Good Good Piggy
Hailing from a background of finance and investment, she is the mastermind behind a digital piggy bank with an embedded investment channel for parents to reward their kids using micro-investments to set financial discipline. With Good Good Piggy, Purva is set to inculcate financial values and skills in pre-teenagers so as to cope with the increasingly digital landscape of finance.
Did you know that Purva is the first female solopreneur in India and the third globally to enter the 'children's online banking & wallet' space?!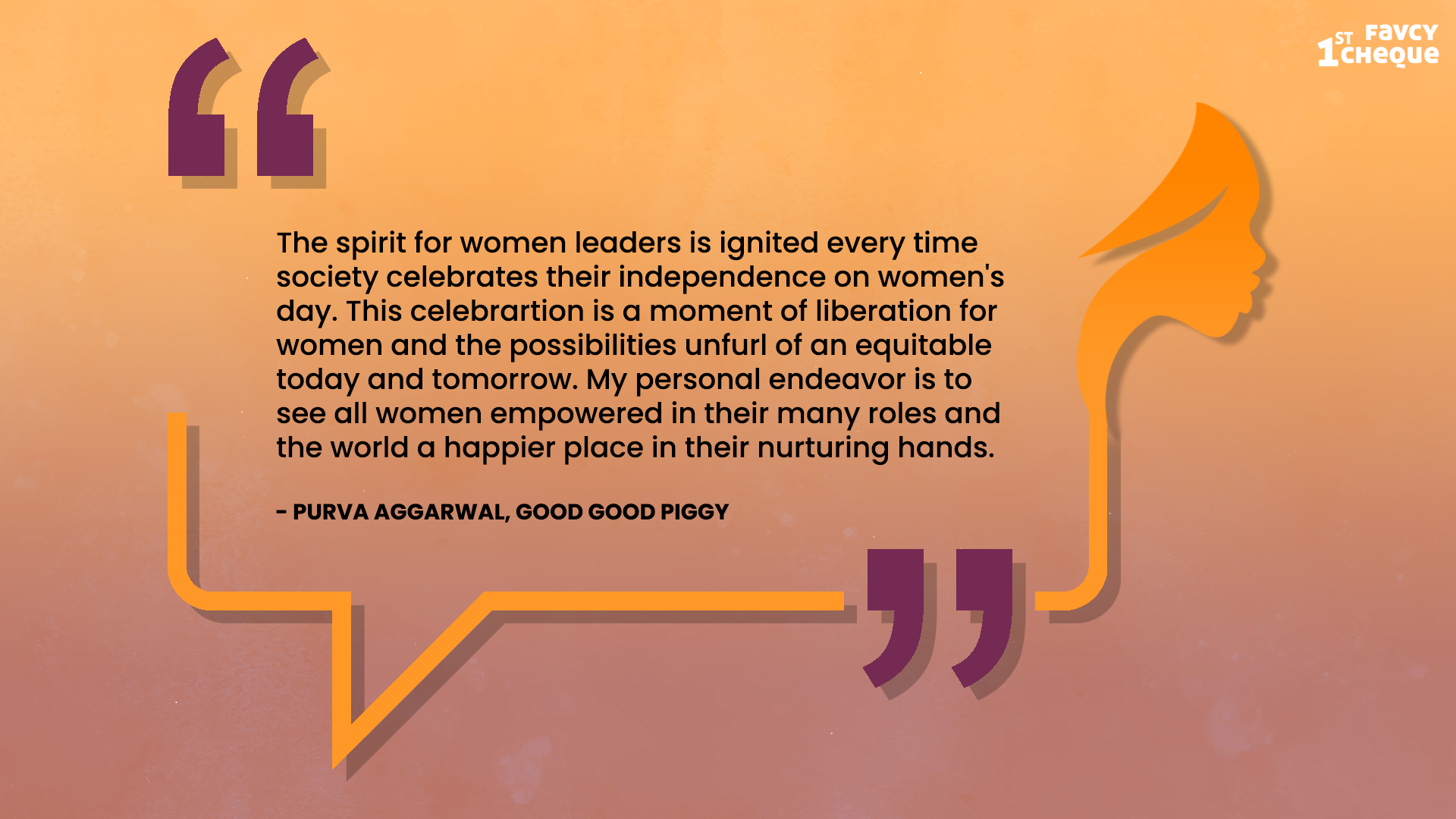 Lochan Narayanan, OfExperiences
We love seeing ripples made in the lesser talked about sectors of India! Lochan is doing just that.
As a student, she wanted to do something in the space of psychology and people. Today, she is a leadership coach and learning professional. From studying business, management, marketing, sales, collections to finally doing what she does today, she realized down the road the need for access to more information and guidance.
 It was this thought that led to the genesis of OfExperiences, a platform that addresses specific professional dilemmas, and provides custom informational and guidance services, so you are well equipped to map your career journey. Her goal is to further the impact generated through their platform, the idea is to expand into the Mental Health space - a highly underserved market in India.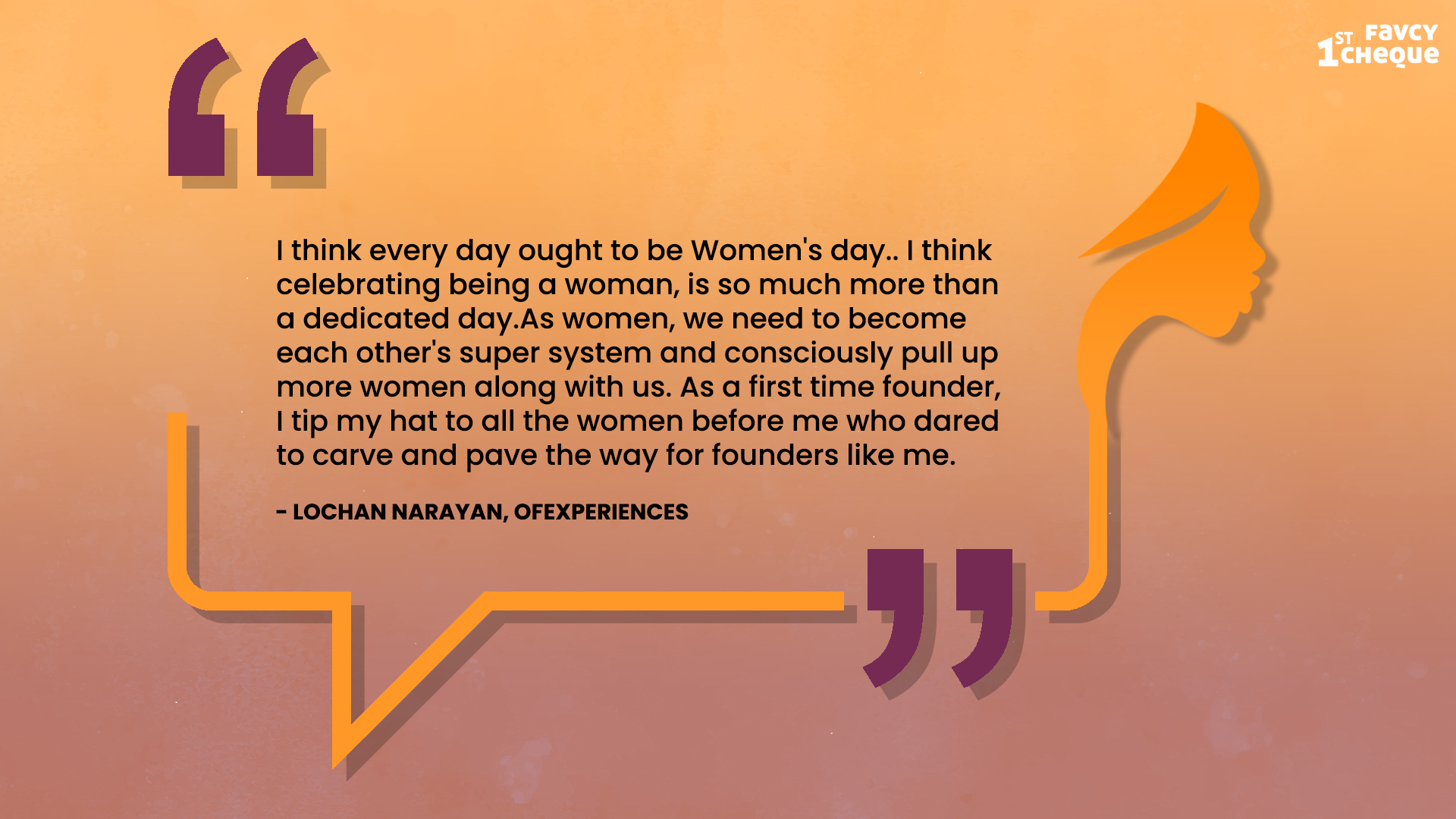 Pooja Bedi and Namrata Thakker, Happy Soul
Pooja Bedi is an actress and a television talk show host with over a decade of experience in holistic sciences. Her goal is to promote physical, mental, emotional, and spiritual well-being all around the globe. On the other hand, Namrata Thakker is a Business Evangelist and the custodian of Entrepreneur Excel, an online platform that holds a strong community of over 70,000 entrepreneurs.
A serial entrepreneur and a global citizen, this duo spearheads HappySoul, a B2B2C social commerce platform that provides diverse multi-vendor products which enable you to lead a life that is chemical-free, organic, healthy, and wholesome. Not only that, but they also emphasize the need for all products to be environment friendly, organic, against animal testing and animal cruelty.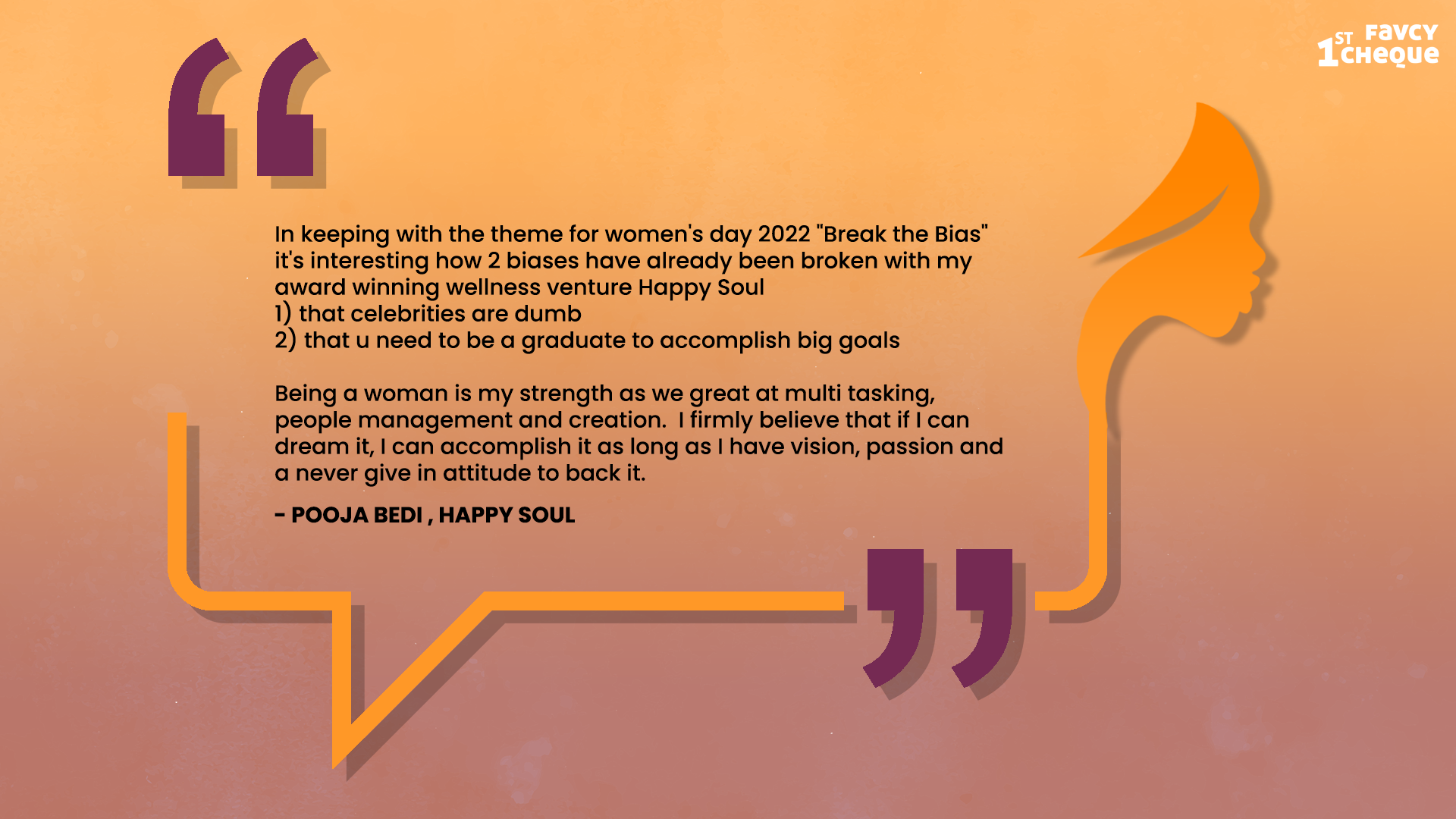 Aditi Kapoor & Ruchi Sibal, Palate Mkt
This energetic duo is at the helm of Palate Mkt, a digital platform enabling food producers to set up their online storefront. 
Ruchi is an experienced F&B Executive. She has worked with top hotel brands and restaurants across India. Aditi is an experienced Project Director and has worked across domains in management, technology, and marketing. The first-ever Anish Kapoor exhibition, along with The British Council, in India in 2010 was her brainchild. 
In 2014, they decided to combine what they're best at, and started Palate Fest. Their venture Palate Mkt is making the digital space more accessible for vendors and manufacturers by providing them individual online storefronts along with support on sales enablement.
Like a Small Boat In The Ocean, Sending Big Waves Into Motion…….
(Would this even be a Women's Day Special Edition article if we didn't quote Rachel Platten's Fight Song?!)
We know we've said it before, but the future is female.
Don't get us wrong, there is still a long way to go for female entrepreneurs to carve out a space of their own in the rumored men's world of entrepreneurship.
India is still ranked 52nd out of 57 surveyed countries, which is quite a dismal score in the index of women entrepreneurs.
The pay for female CEOs still averages $20 million, a full 11.5% less than the average of $22.6 million.
Today, women hold only 16.9% of the board seats at Fortune 500 companies.
It is 2022 but women still make up for only 13.76% of total entrepreneurs in India, according to Forbes.
But enough with the dark truths, let us show you a stellar glimpse of the future if it were female.
Did you know that a study suggests that women's entrepreneurship at its full potential can add 150-170 million new jobs and contribute exponentially to India's economic growth?!
You get a ladder, we'll get the hammer - it's about high time we shatter the glass ceiling.
---
Stay tuned to receive the latest industry trends, investor insights, our exclusive angel bytes, and much more!
---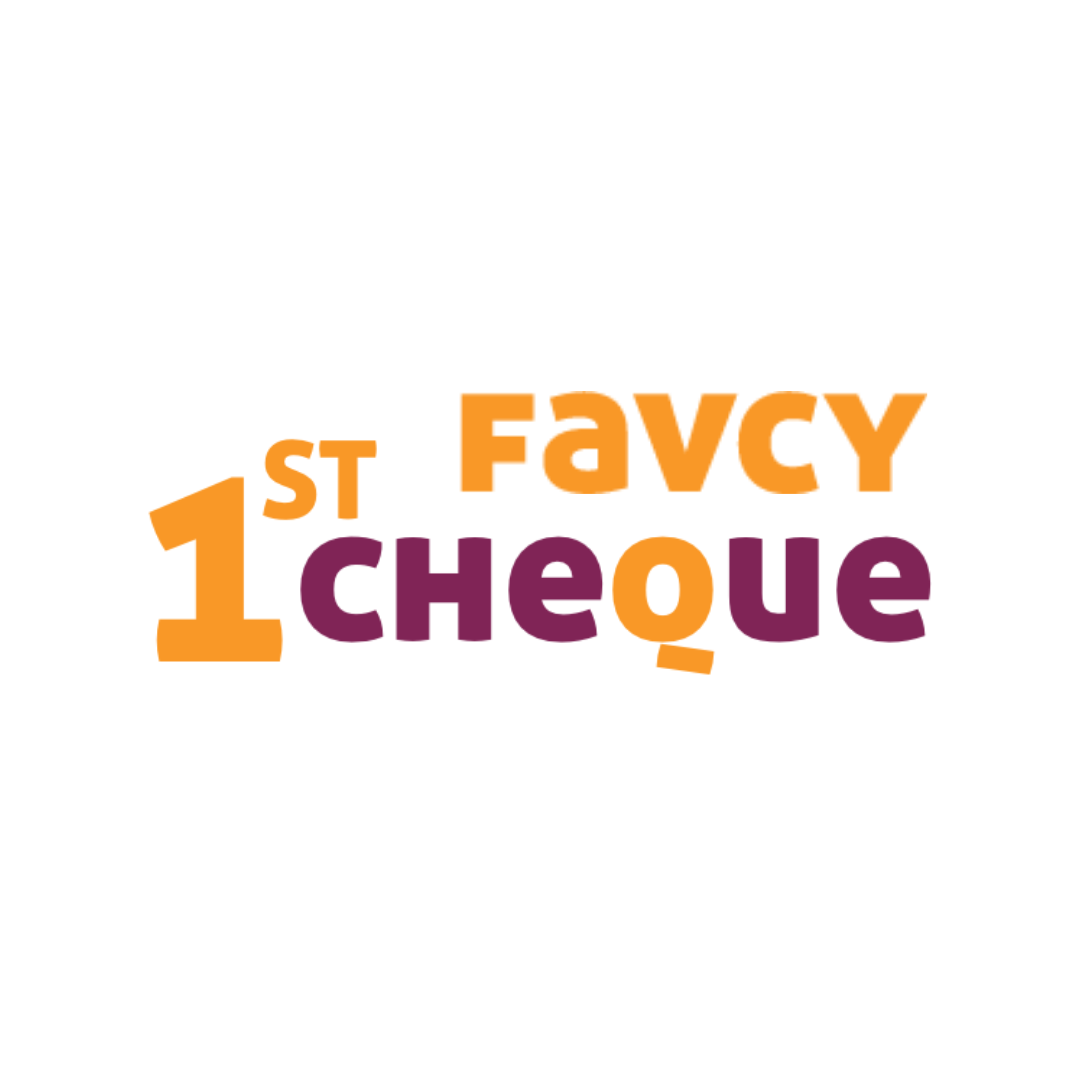 A platform for first-time angel investors to learn the science of early-stage startup evaluation. Get exclusive access to pre-vetted deal flow and make your first investment.     
Subscribe to our newsletter 👇🏻 Don't worry, it'll take just few seconds :)
Reach out to us:
 Liked the article, Share it with others!👇🏻