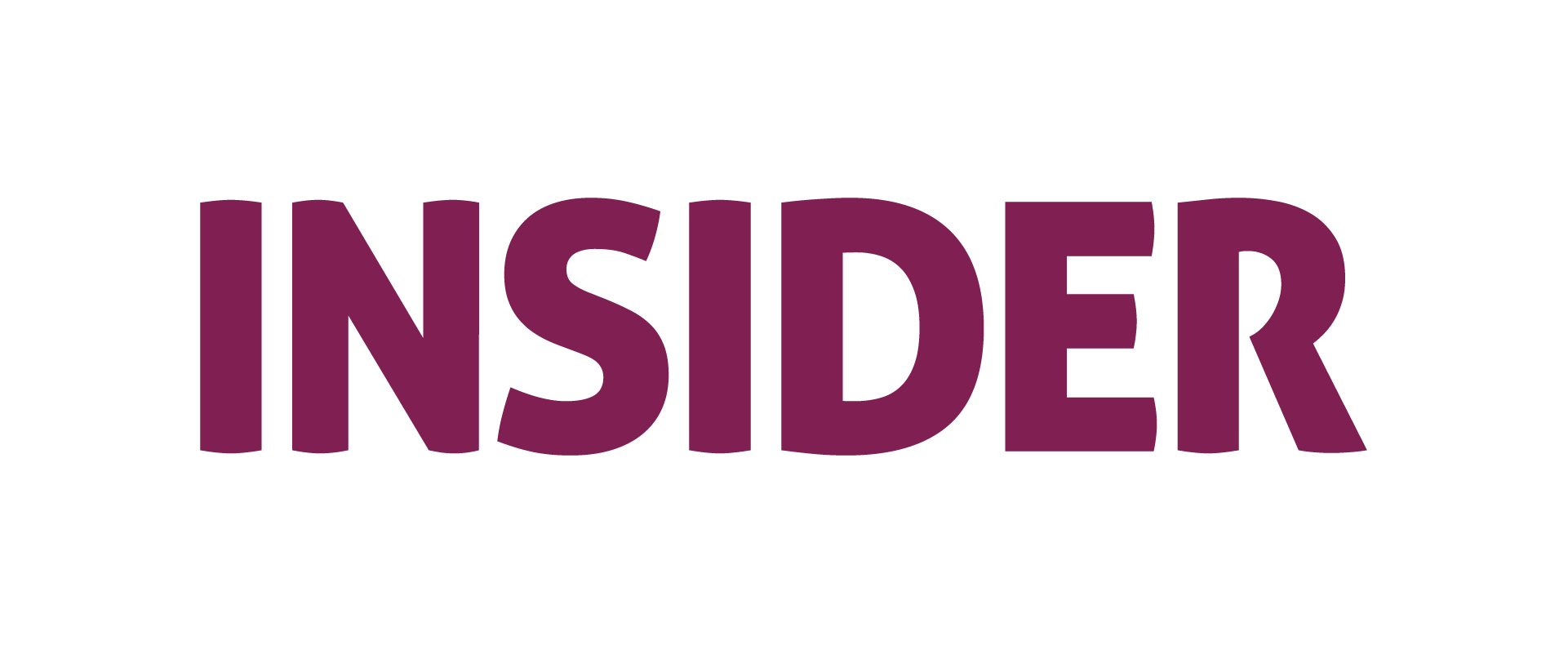 Favcy Review: July 17th, 2021
The Era of Social Commerce: A Sector Watch
Yamika Mehra, Partner, Favcy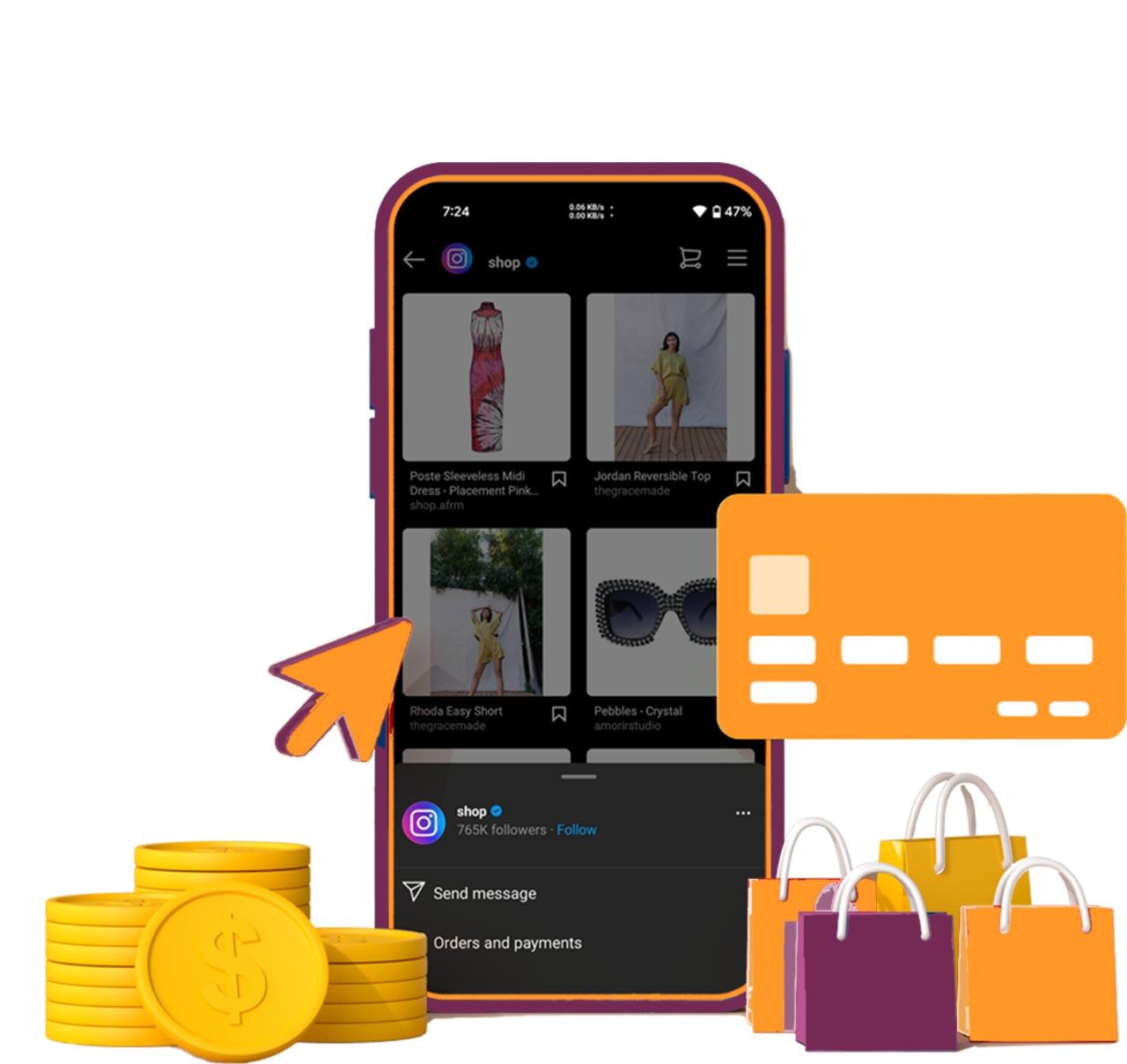 What is social commerce?
When TV Actress Anita Hasnandani and her entrepreneur husband, Rohit Reddy, wanted to start their bags reselling commerce platform - TheBagTalk - they set out by first utilizing their influence on social media to build a bustling community of bag lovers for a few months ahead of the launch.
Similarly, in 2020, Jaipur-based Ms. Ritu Bhansali, Founder, Everything Mom Made, started her skin care brand on Instagram and the company acquired 2,300 followers in less than five months. Besides supplying bulk orders for weddings, and catering to a host of organisations, the company ships ~80 individual packages each month.
The lines between social media, content and commerce are getting blurred by the day.
Entertainment companies are foraying into commerce (example Netflix) and commerce companies and launching their content channels (example Flipkart).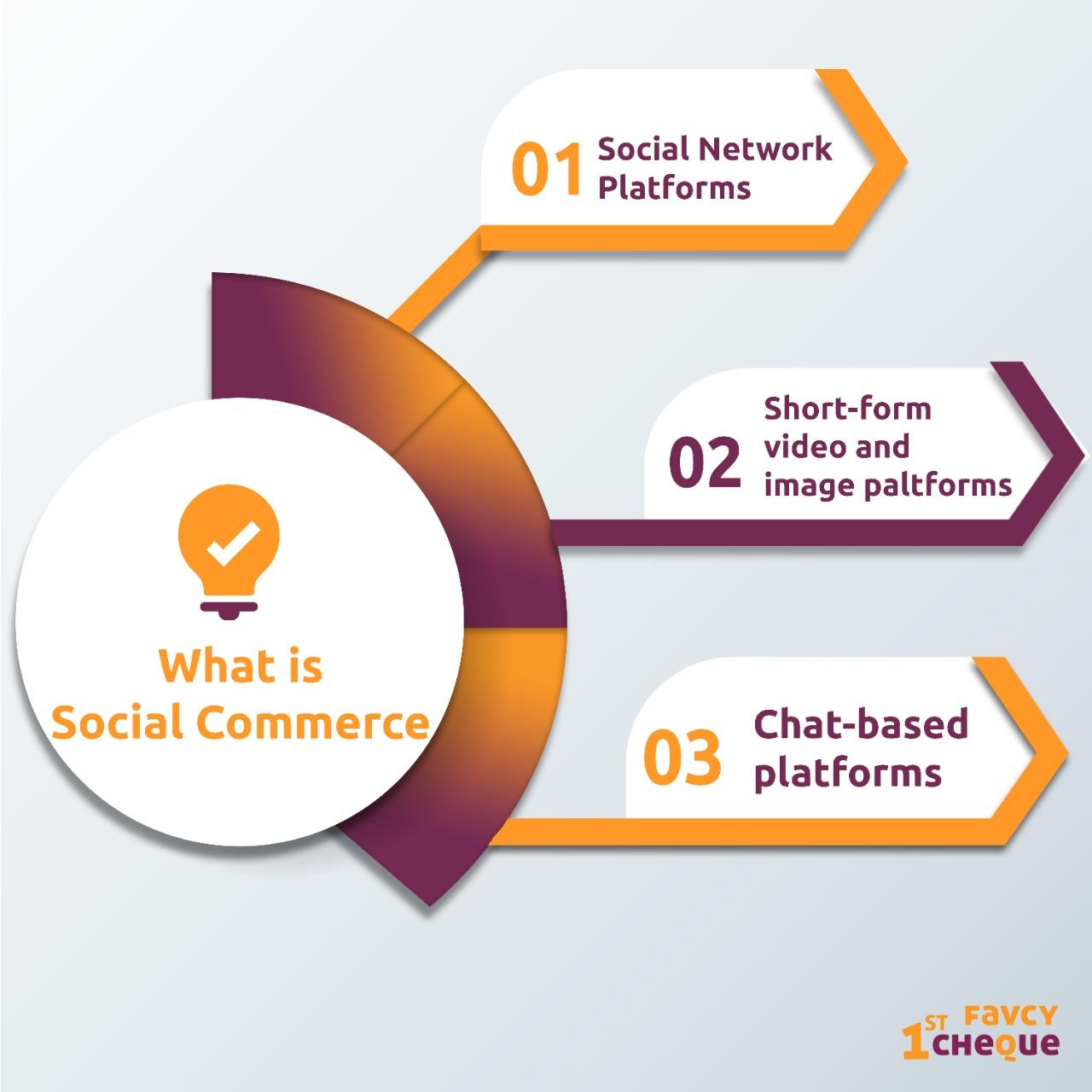 Future of e-commerce is omnichannel, personalized and VR bound!

As we progress into a more connected world, commerce experience or buying experience has to be as good as entertainment experience!
- Sarbjeet Johal via Twitter
Why social commerce?
When you say social commerce, the primary idea is that the end-consumer acquisition costs are distributed among the various resellers who are being enabled to sell via the platform. The second idea is that you are enabling the common man (or woman in so many cases) to add an additional source of income for himself and to be an entrepreneur. That's related to the concept of distributed wealth - you grow while enabling others to grow. The third and arguably the most important idea embedded in the concept of social commerce platforms is trust. Trust is the single most important factor driving sales on these platforms. Simply because people buy from (or via) people they trust and so often these are people in your network - whom you can talk to and engage with before making a purchase decision. These are also people who can influence you (more than others) to buy a certain product - by sharing feedback, features, etc.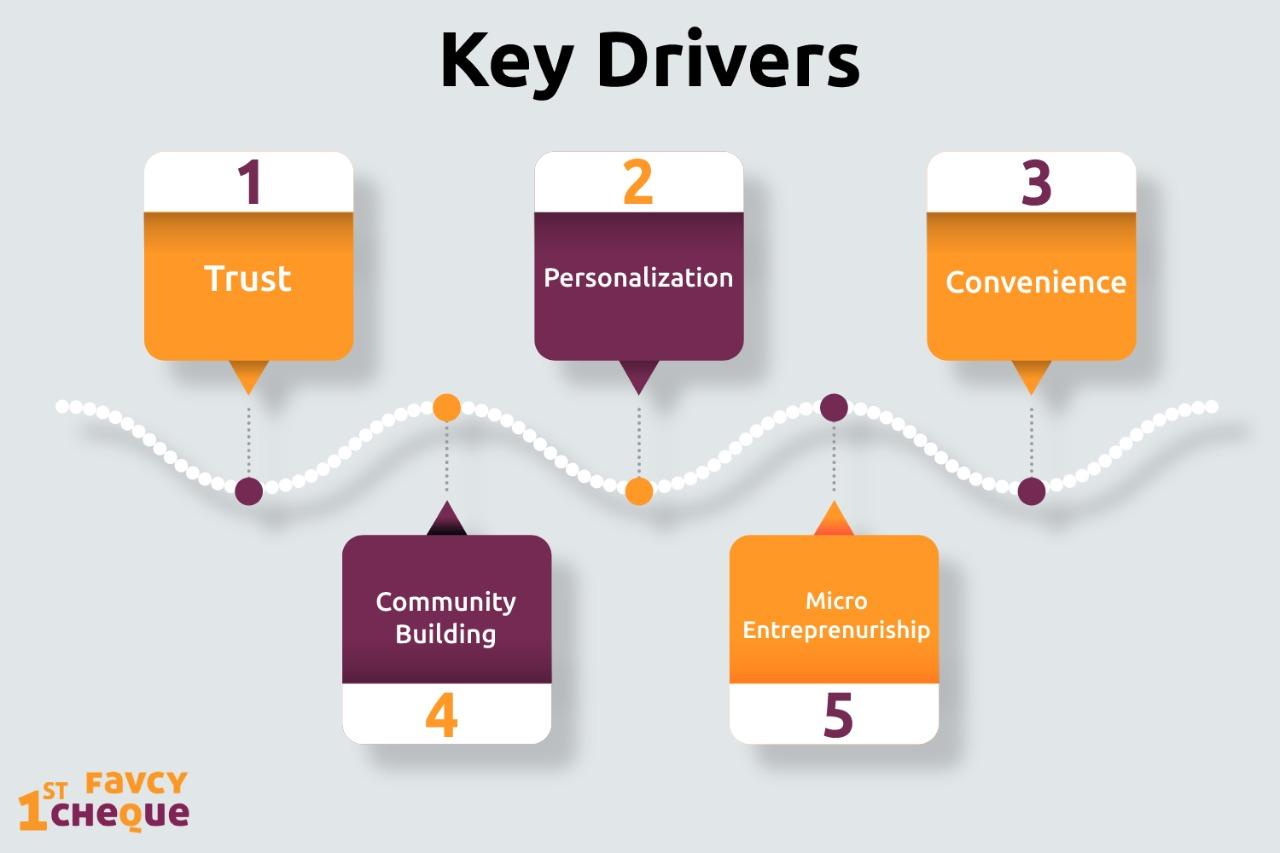 Why the sudden influx of investor capital in social commerce?
Just last week two big deals were announced in this space - DealShare raised $144 million led by Tiger Global and Trell raised $45 million from Mirae, H&M others. Sequoia announced its investment in women-first social community platform Pankhuri as part of its Surge program. And then you have the news of Flipkart foraying into the social commerce space with its latest launch - Shopsy. So one can wonder, what's the reason behind this sudden influx of investment capital in the social commerce category.
In one sentence - social commerce is a frugal way to capture the new internet users from 'Bharat'. These new users from the Indian hinterland now have access to the internet but still have low usage skillset. Hence, acquiring them for any platform becomes a high CAC (customer acquisition cost) item. This is where social commerce plays a big role - in acquiring users in social groups, retaining them by adding a layer of social resellers and increasing average basket size (and reducing logistics costs) through features like group ordering.
Top it with reference based purchases being inherently built on trust - the single most important factor needed for users to buy online - and you have the reason behind the following numbers.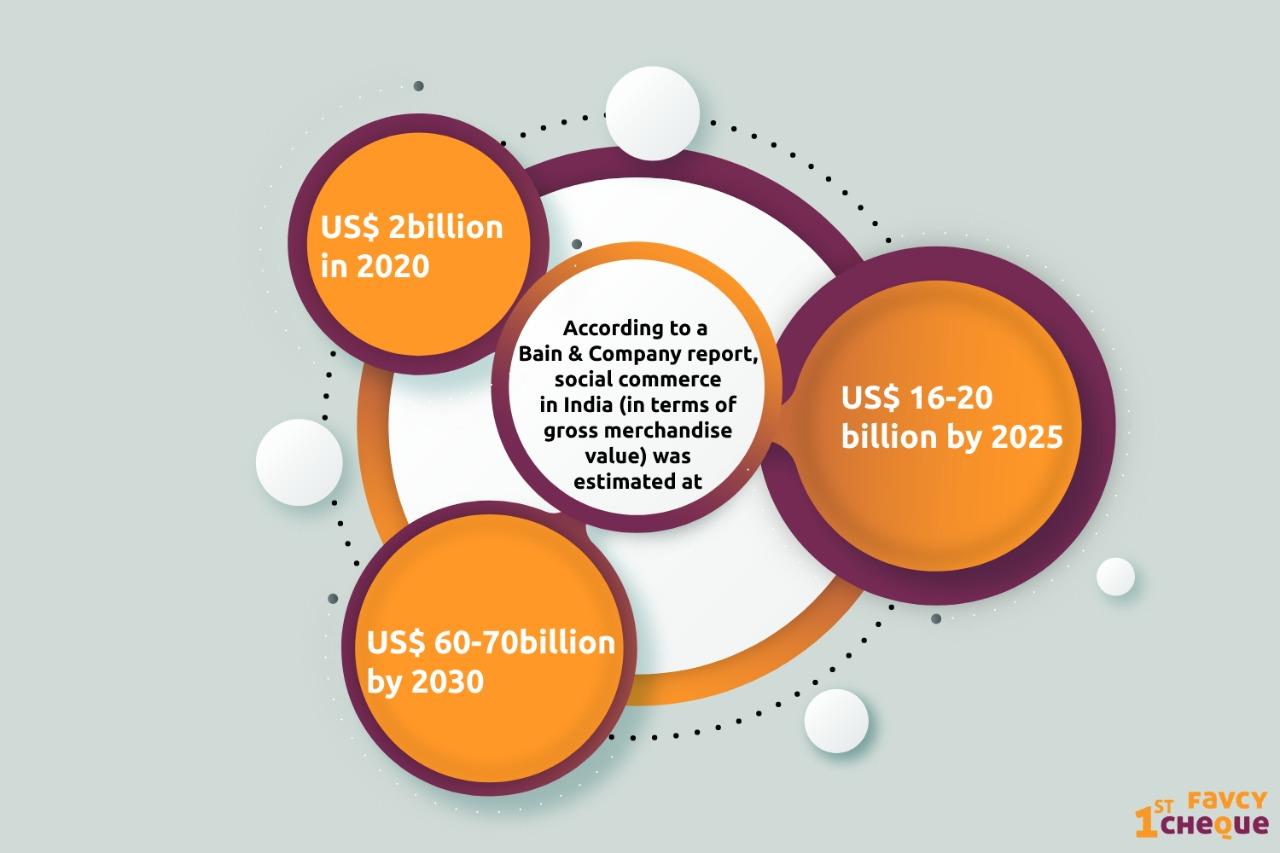 Share of social commerce in India's e-commerce market (US$ 38 billion in 2020) is expected to increase from the existing 1-2% to 4-5% of the projected US$ 140 billion market by 2025.
How does the market landscape for social commerce look in India?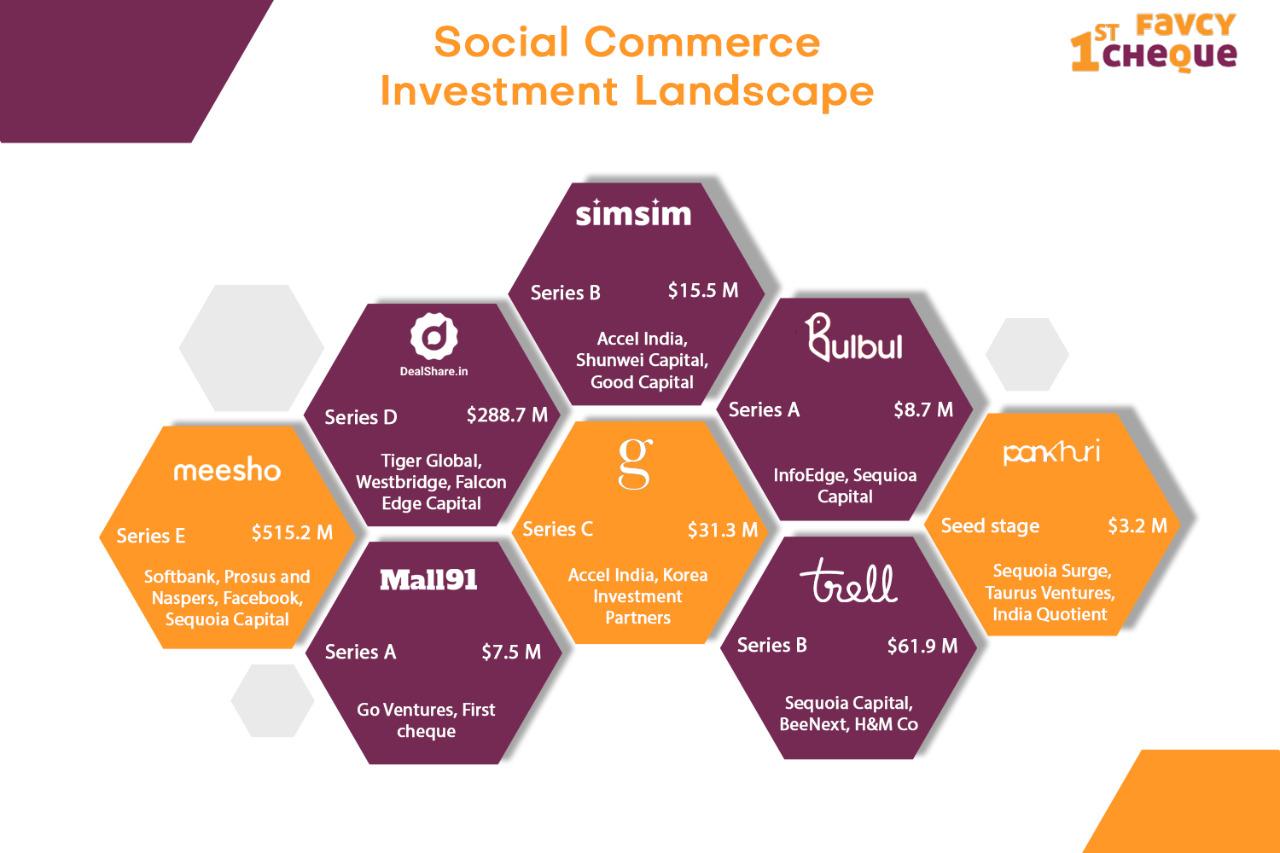 How does the future look for social commerce?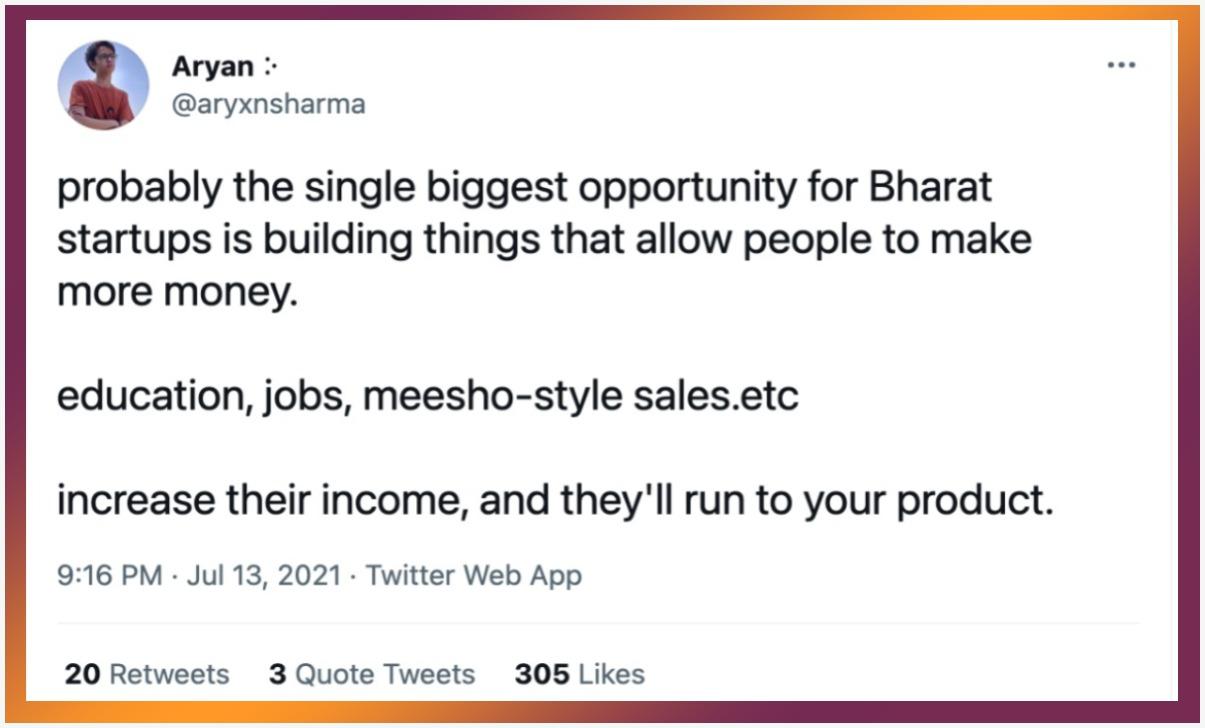 What we see in the market today are primarily horizontal social commerce platforms. These platforms are selling products across categories. However, a trend that's soon going to pick up is that of vertical social commerce on the lines of vertical e-commerce. Imagine a social commerce platform selling just beauty and wellness products or one specialising in only food products. It's interesting to note that Pinduoduo, one of China's largest and most successful social commerce platforms, launched as a vertical specific platform, selling fruit and agricultural produce as their primary category. It's maximum revenue till date comes from this single category.
The second linked trend that we see catching up soon in this space is the 'foundry model'. Simply put, commerce led by influencers (who have huge followings) selling under their own private labels, assisted by the social commerce platform.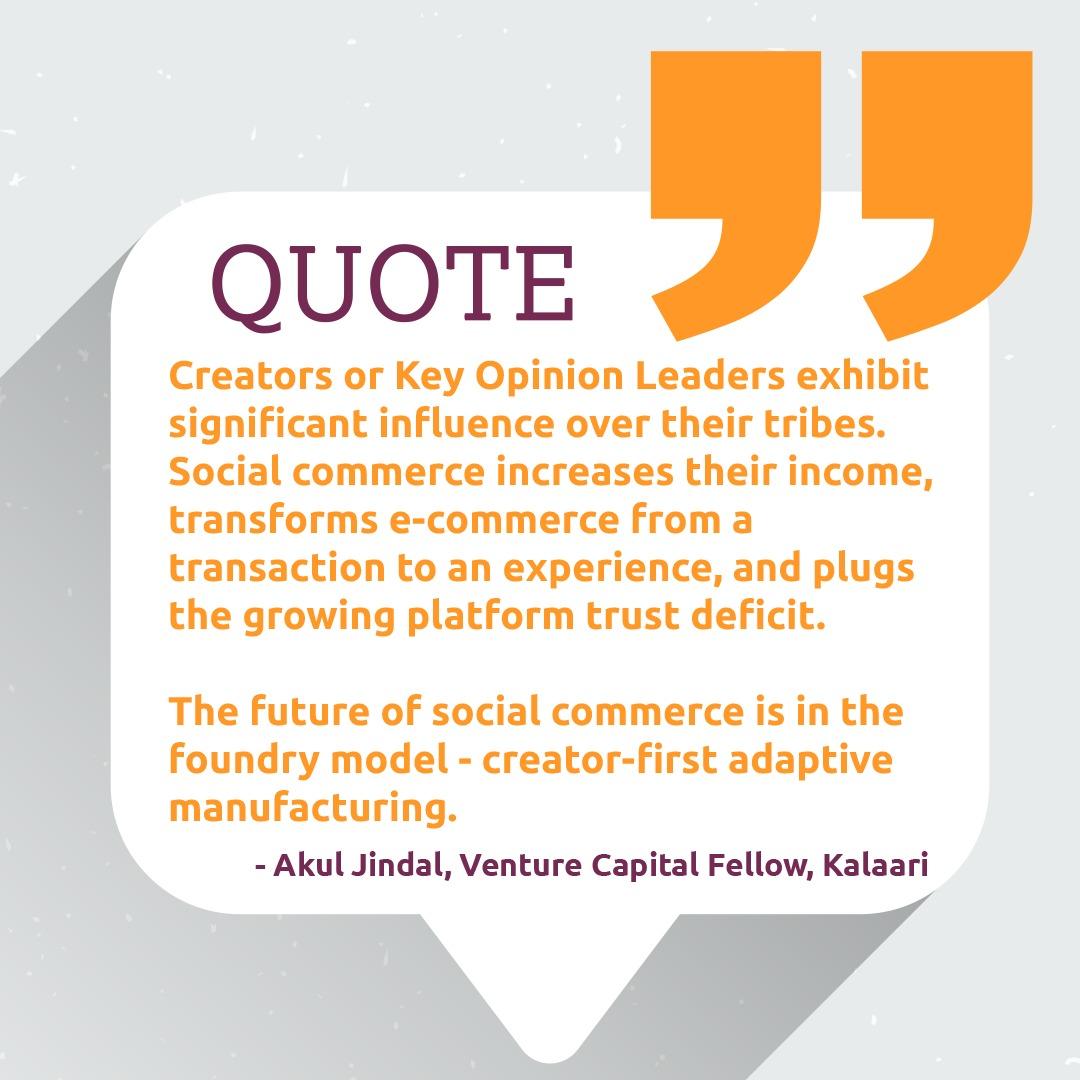 Favcy's take on Social Commerce
In markets that have embraced digitisation, it is logical to disrupt traditional supply chains with technology that eliminates middlemen. The many venture capital funds in India that blindly mimic the Silicon Valley playbook tend to get carried away with such dreams of 'eternal disruption'. 
At Favcy VB, a large part of our thesis is focused towards enabling founders through technology, to build not only B2C businesses but also B2B2C businesses. In these B2B2C models, the founders can take the spot of manufacturers or of the wholesalers and their customers (resellers) take the spot of retailers. This positioning allows the brand extension of the founder's startup in the eyes of the final consumer, reduces the cost of acquisition of the end consumer and also is very apt for a population surplus country like India, where digitisation has also brought in its wake, extreme inequality of wealth.
Social Commerce is at the heart of our B2B2C thesis at Favcy VB and the we do not just preach it, our portfolio speaks for itself - Palate Mkt, Happy Soul, Zoiffin, Urja Bolt, Skillskonnect, Pwn Academy - the list goes on 🙂
---
Stay tuned to receive the latest industry trends, investor insights, our exclusive angel bytes, and much more!
---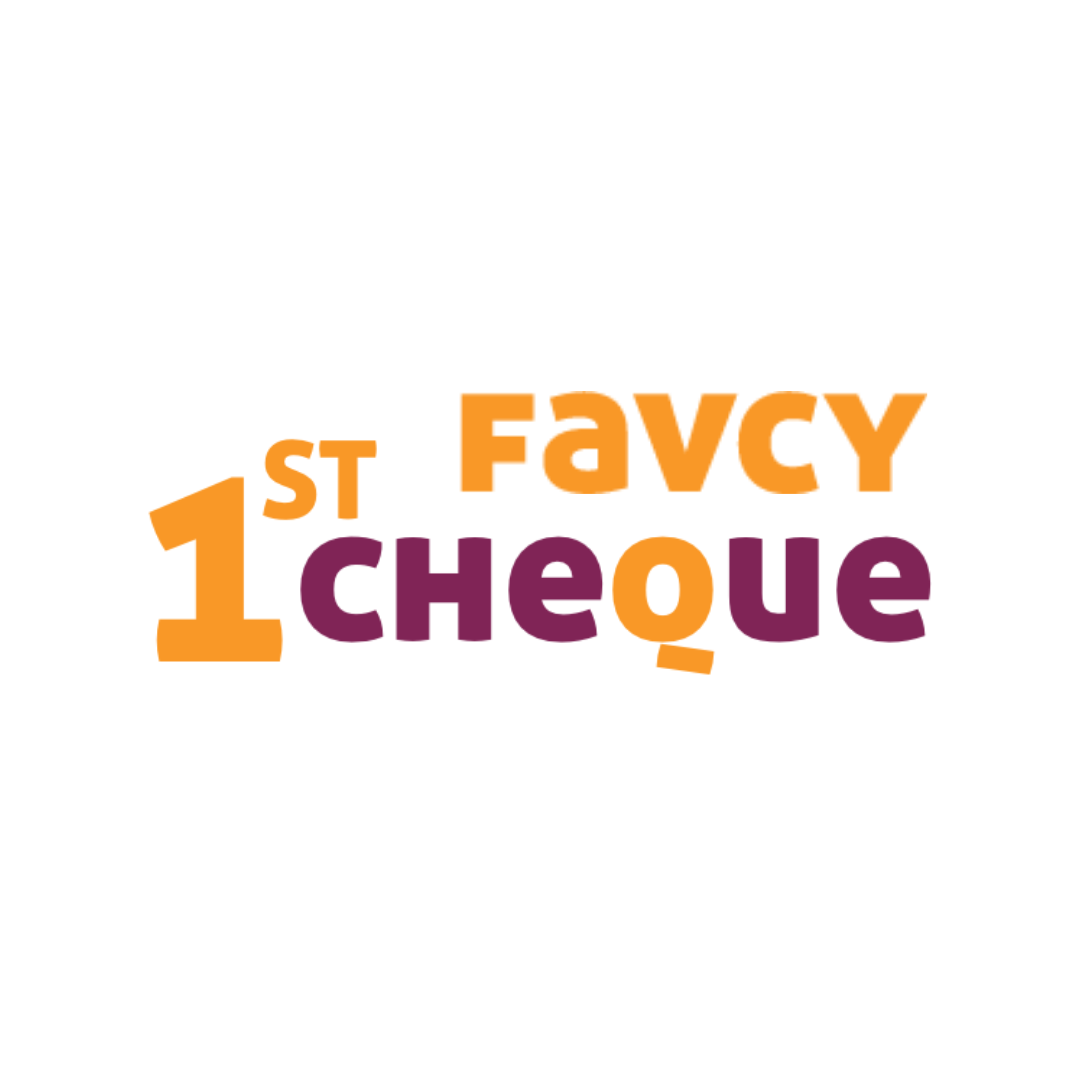 A platform for first-time angel investors to learn the science of early-stage startup evaluation. Get exclusive access to pre-vetted deal flow and make your first investment.     
 Subscribe to our newsletter 👇🏻 Don't worry, it'll take just few minutes :)
Reach out to us:
Stay tuned to receive the latest industry trends, investor insights, our exclusive angel bytes, and much more!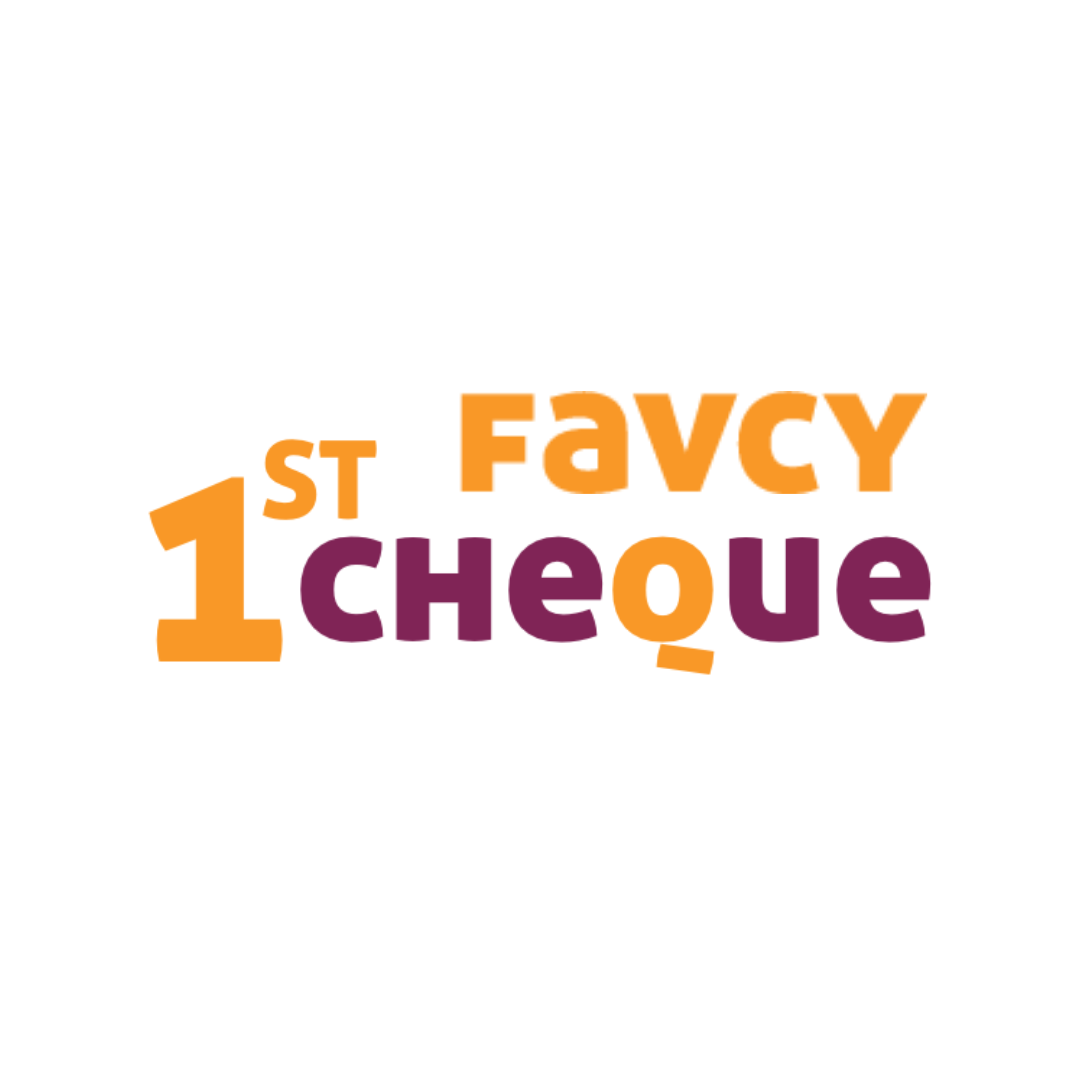 ---
 A platform for first-time angel investors to learn the science of early-stage startup evaluation. Get exclusive access to pre-vetted deal flow and make your first investment.     
 Subscribe to our newsletter 👇🏻 Don't worry, it'll take just few seconds :)
Reach out to us: