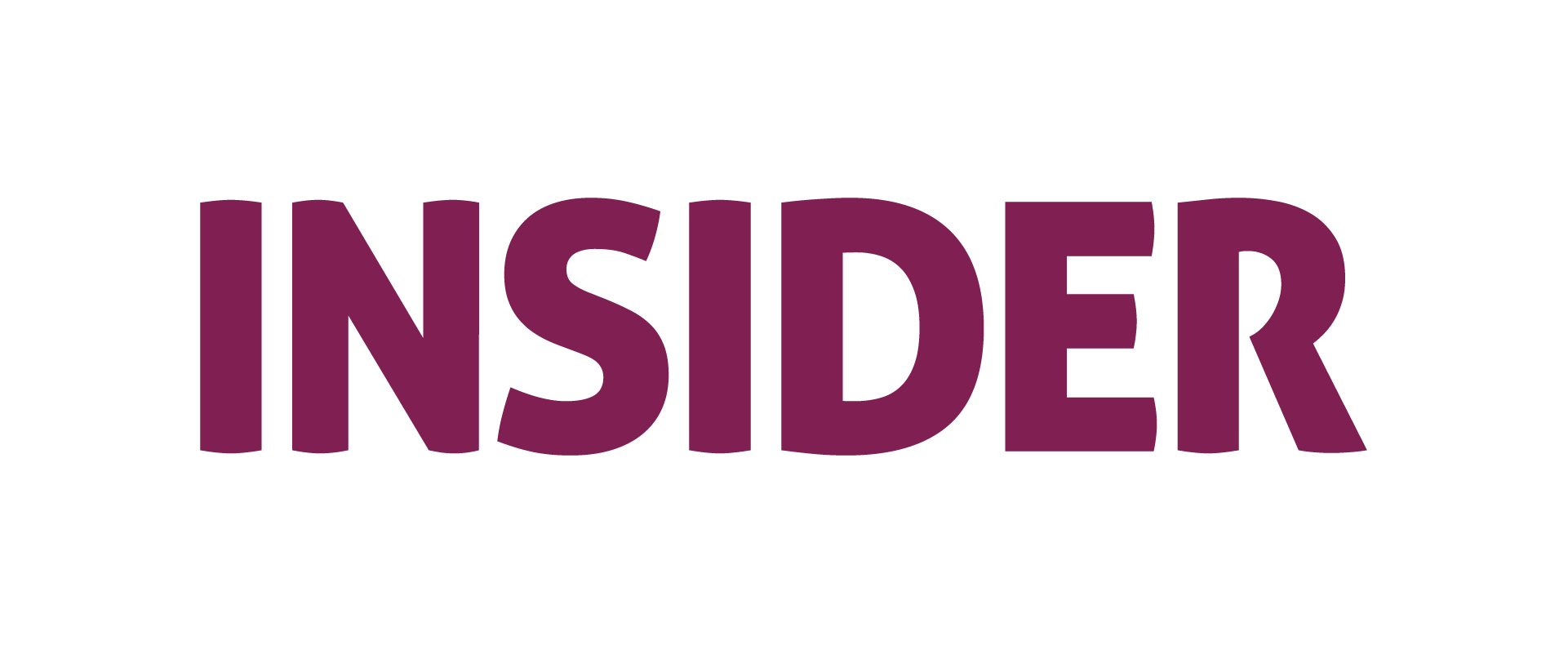 INSIDER: JULY 17th, 2021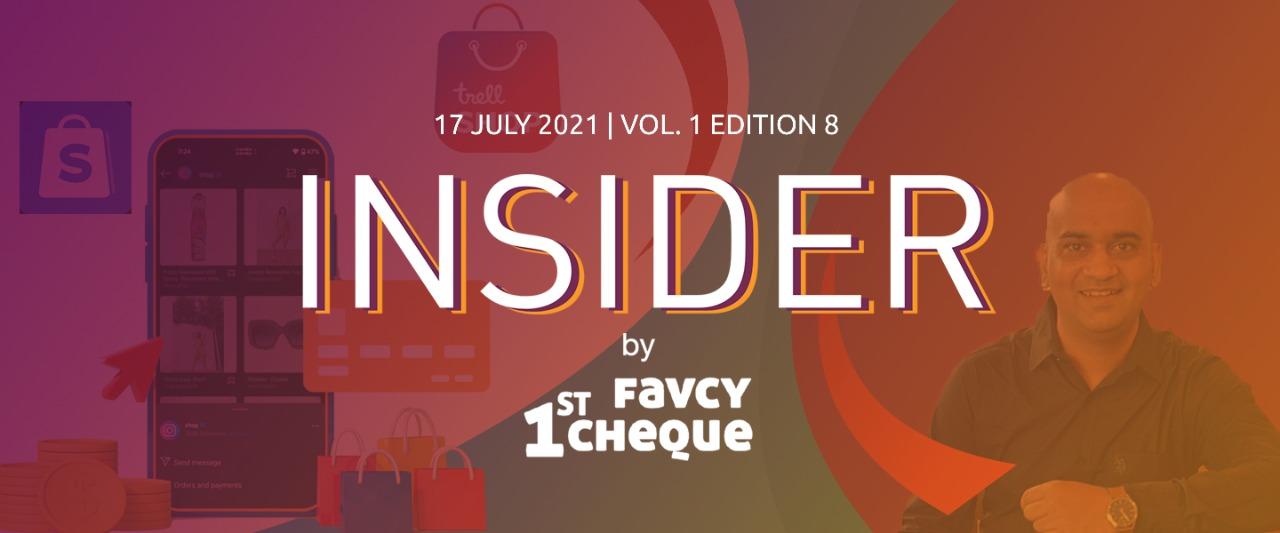 Dear Reader, have you ever bought an item from a social commerce platform? I am guessing your answer is no.

Now, have you ever bought an item that your friend bought (and recommended)? I am guessing the answer should be a 100% yes. We make decisions on recommendations of our friends and family all the time - from what to watch to who to marry 😱.

The second part is sadly true - the popular Netflix show, Indian Matchmaking has been nominated for the Emmy's (say whaaaat??!!)
While that's a hot topic for debate, what's apparent is that buying decisions get influenced by the immediate peer group and that's the basic idea behind social commerce platforms that are fast cropping up across the length and breadth of the Indian startup ecosystem. I write about the rise of these social commerce platforms in this week's Review section - a complete sector watch decoding what the future holds for this sector and where is it headed.

What else do we have?

We talk about the importance of 'Founder-Market-Fit' during early stage startup evaluations in our Angel Bytes section and in our Insights section this week, we have Rishabh Malik, Managing Partner, Madison Capital, talking about emerging opportunities for social commerce in India.
​
Do share your feedback on this effort. You can mail us at insider@1stcheque.com
Cheers 🍻
Yamika
---

Here are the events of this week:

- Food delivery app Zomato raises $562 mn from IPO anchor investors.
- Paytm officially files DRHP for IPO; to raise Rs 16,600 Cr.
- Delhivery gets $100M from FedEx, enters into a long-term commercial agreement.
---

The Era of Social Commerce: A Sector Watch
Yamika Mehra, Partner, Favcy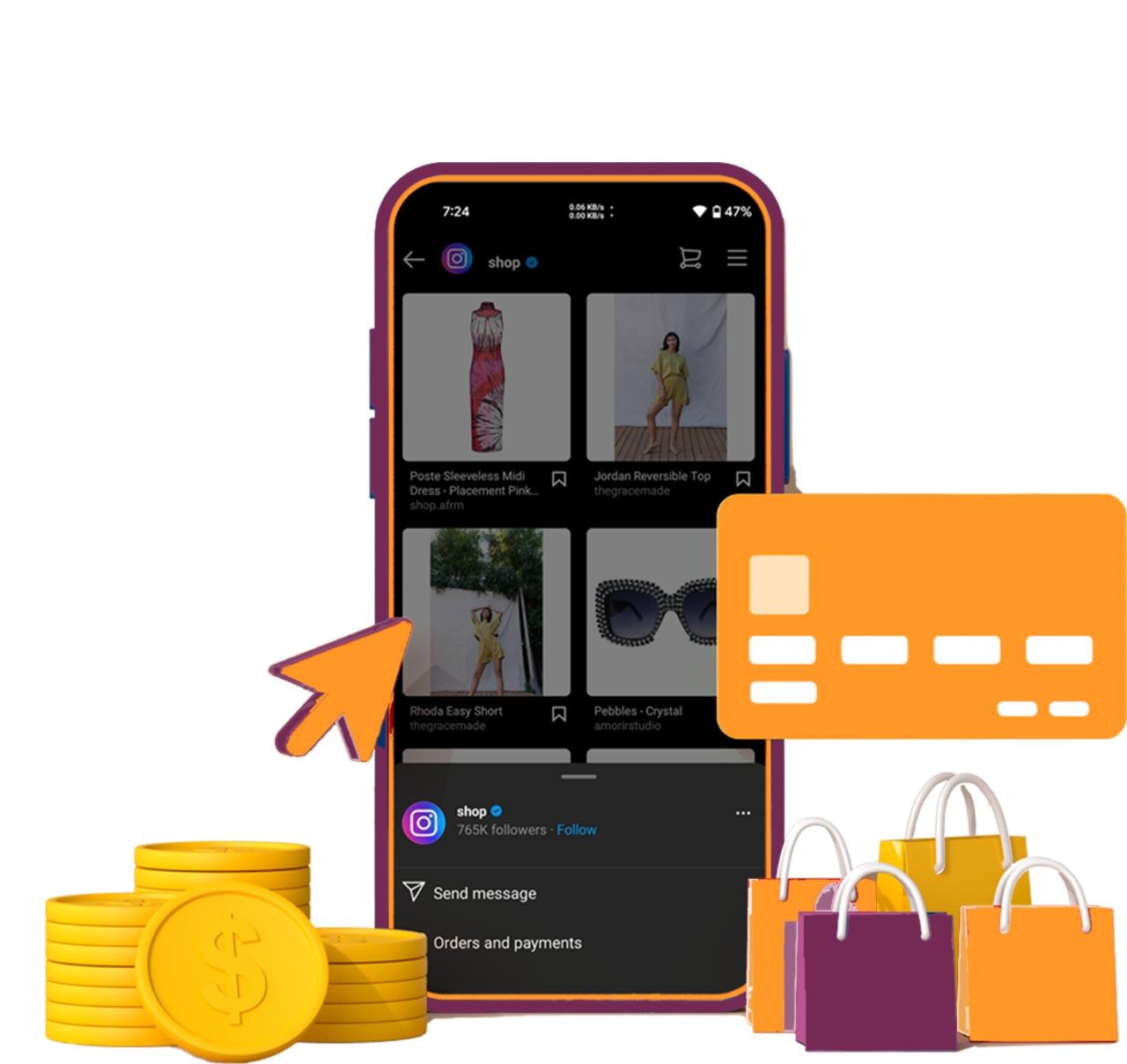 What is social commerce?
When TV Actress Anita Hasnandani and her entrepreneur husband, Rohit Reddy, wanted to start their bags reselling commerce platform - TheBagTalk - they set out by first utilizing their influence on social media to build a bustling community of bag lovers for a few months ahead of the launch.
Similarly, in 2020, Jaipur-based Ms. Ritu Bhansali, Founder, Everything Mom Made, started her skin care brand on Instagram and the company acquired 2,300 followers in less than five months. Besides supplying bulk orders for weddings, and catering to a host of organisations, the company ships ~80 individual packages each month.
The lines between social media, content and commerce are getting blurred by the day.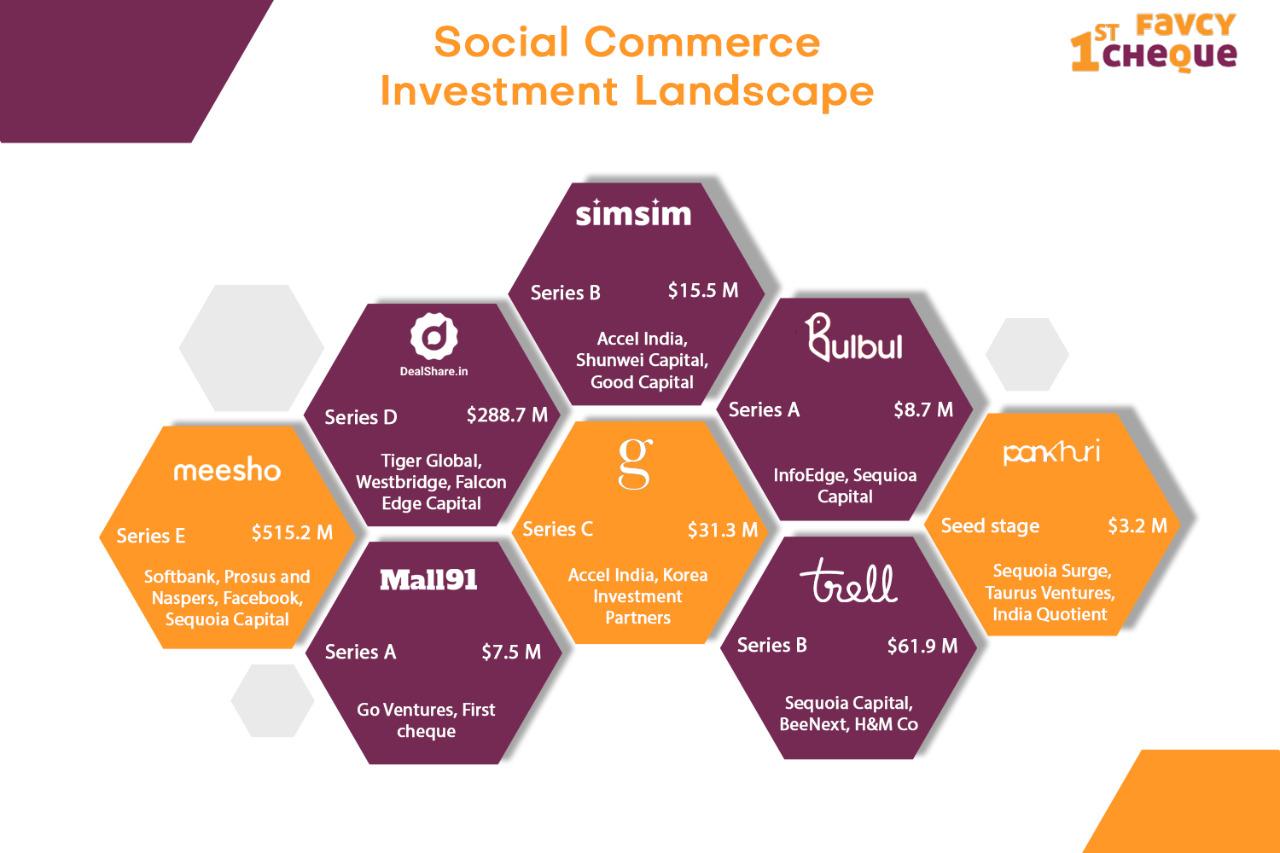 Emerging opportunities for social commerce in India- Rishabh Malik Managing Partner, Madison Capital
Social Commerce is currently one of the hottest spaces in the Indian startup context, growing rapidly year on year. Rishabh Malik, Managing Partner, Madison Capital, shares some key trends and opportunities emerging in the Indian Social Commerce Space.
---

Acquire Expertise in Angel Investment and read our well-researched and in-depth topics about startups and investing
How to determine Founder-Market fit while evaluating early-stage startups?
Have you ever felt a tussle in your mind before finally deciding to invest in a startup?
When it comes to early-stage startup investments, the road narrows down even further.
For early stage investors with relatively smaller cheque sizes, it is quite rare to have the luxury of investing in startups with a well proven product-market-fit since that stage is typical of ventures that are slightly ahead in their journeys.
Typically when startups are in their early days, there isn't a ton of data and metrics to go by, so investors often rely on the founders to convince them that there is a market for their product and that they are the right founders to make it happen. But that might seem daunting for first-time investors. It might feel grappling to find sufficient data points for making your investment decision.
However, what you CAN do is get a sense of what is called 'Founder-Market Fit' in VC parlance.
But What is Founder-Market Fit?
Founder-market-fit is an indicator of a match between the founder and the industry they are attempting to solve for: an innate advantage that distinguishes founders from their competitors. Fundamentally, it is an estimation if the founder is right for the market s/he is targeting.

Why is it significant?
There are four primary reasons why getting Founder-Market Fit right makes a difference:
1. It is intertwined with how the founders hope to acquire customers.
2. It helps the founders in choosing the right market with high growth potential, typically one that they truly understand.
3. It enables Founders to pick the best founding team for the business venture.
4. Founders with a strong FMF understand the incentive structures, and so know how to position their company in the most appropriate manner to the relevant constituents.
What factors help to determine the ideal Founder-Market fit?
When it comes to FMF, you can't put all the founders in a single framework of a system.
For example, founders for an enterprise SaaS startup will need an entirely different framework than founders for a vernacular social media platform.
So what to do?
To begin with, you might want to ask the founders the following questions to get a sense of who they are.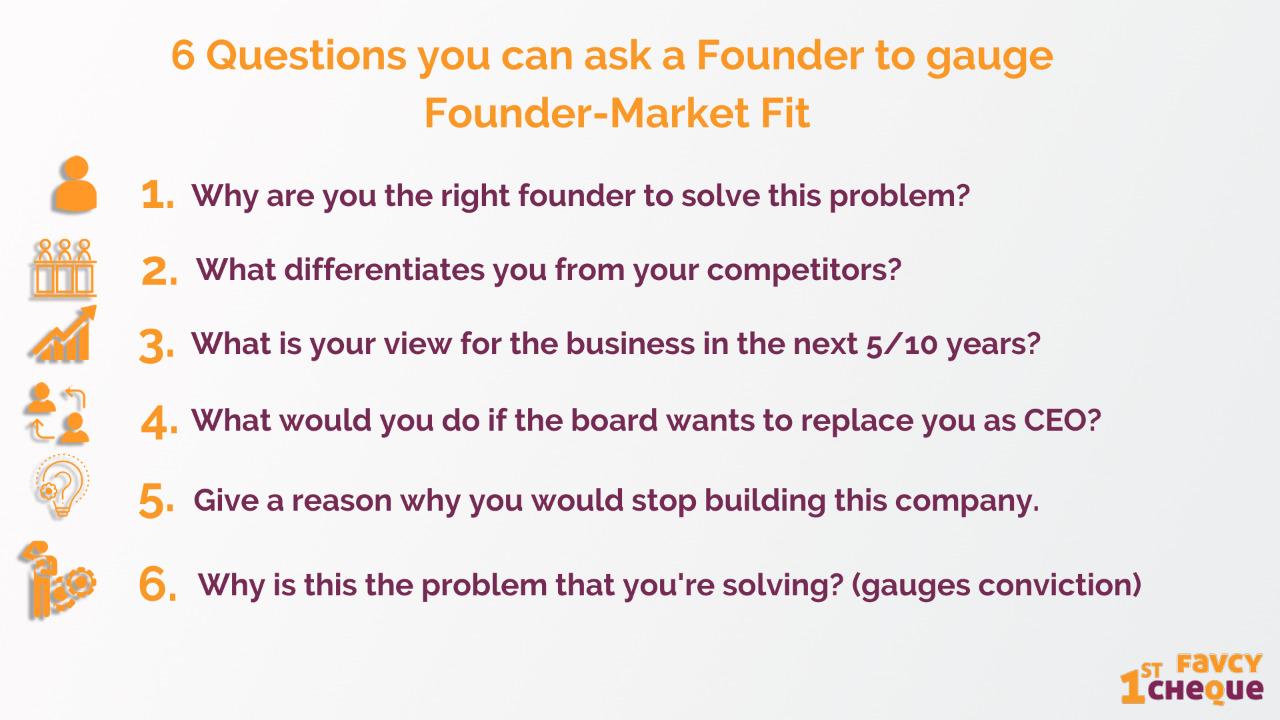 Well, we are still left with the bigger piece of the pie, i.e, ways in which we can estimate Founder-Market Fit such as:
Domain Expertise
To build a successful startup there needs to be as many aspects as possible that must work in its favour, and one aspect that can provide that edge is domain expertise.
Domain expertise likely carries more weight when assessing founder- market fit for certain sectors over others. In general, this aspect of founder-market fit is more relevant in the B2B industry, where it is even more difficult to truly understand the specifics of a market without having been on the front-line immersed in the sector. Without a strong understanding of the space you can't identify real gaps and real opportunities.
As a rule of thumb, the more specialised the market, the more such experience is crucial.
For example, Mark Zuckerberg's genesis storyline as a Harvard undergraduate affected Facebook's acceptance on all college campuses. Zuck, like many of Facebook's early users, was a college student who wanted to use technology to help enhance what matters most to college students: their social life.
He was aware of what the domain lacked and what needed to be done. That's what made him the only founder who could take Facebook to it's heights.
Technical skills
The impact on the degree of Founder-Market Fit depends on the nature of the startup being established. Naturally, having the necessary skill set in the founding team is critical for a substantially technical company (e.g., artificial intelligence or biotech). Similarly, with less technically advanced products, less focus might be placed on this element. However, for less complex products or applications, where technical abilities may be less of a factor in determining founder-market fit, competent high technical skills are of that importance.
Experience
To begin with, having too much experience is not always a good thing. Certainly, we seek founders with sufficient industry experience to understand the market. But not so much experience that they are no longer disruptive.
Second, the type of business that you're establishing is important. There is a distinction in the adequate amount of experience in B2B, B2C, and bio/health.
In a typical B2B space, we need founders who have significant experience at their disposal as the complexity of the market is high in this.
The more regulated and enterprise-facing the industry, the more experience and credibility you'll need to stand a chance.
Overall, in order for the aforementioned factors to take effect and catapult an investment to its full potential, a herculean amount of hard effort, resilience, and patience is required. Put all of that together, and you have a good chance of achieving the holy grail of Founder Market Fit!
At Favcy, we have a well curated model to analyze Founder Market Fit.
Want to know more about the topic? Let's get on a call.
---
Stay tuned to receive the latest industry trends, investor insights, our exclusive angel bytes, and much more!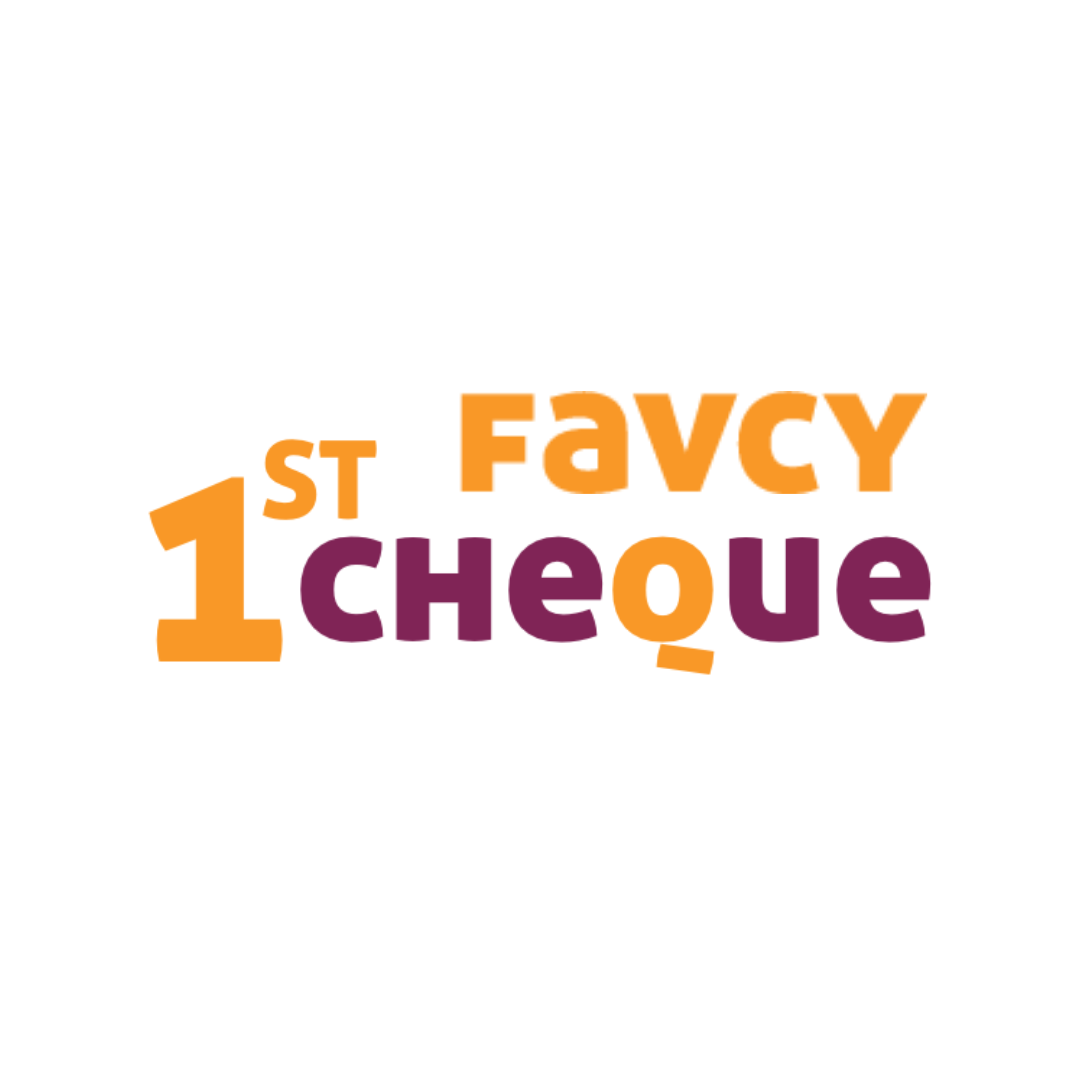 ---
 A platform for first-time angel investors to learn the science of early-stage startup evaluation. Get exclusive access to pre-vetted deal flow and make your first investment.     
 Subscribe to our newsletter 👇🏻 Don't worry, it'll take just few seconds :)
Reach out to us: