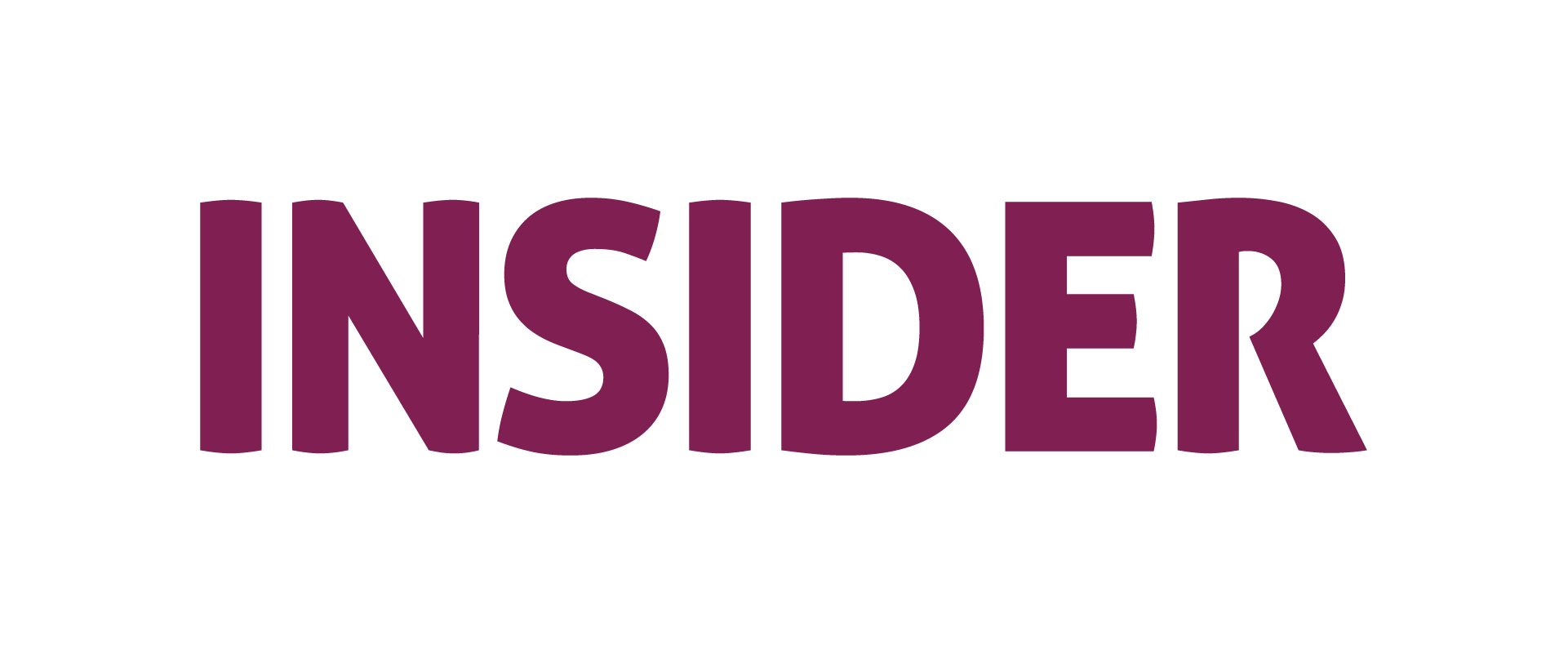 The Ghost of 'Covid Learning Gap' - A True Marketing Story
Concerned parents and teachers and even the news cannot stop talking about the COVID Learning Gap!
But have you given thought to the fact that it might not be what we think it is?
This week in Favcy Review, we dissect how Edtech firms are capitalizing on the fear of a 'COVID Learning Gap'
Read on to find out!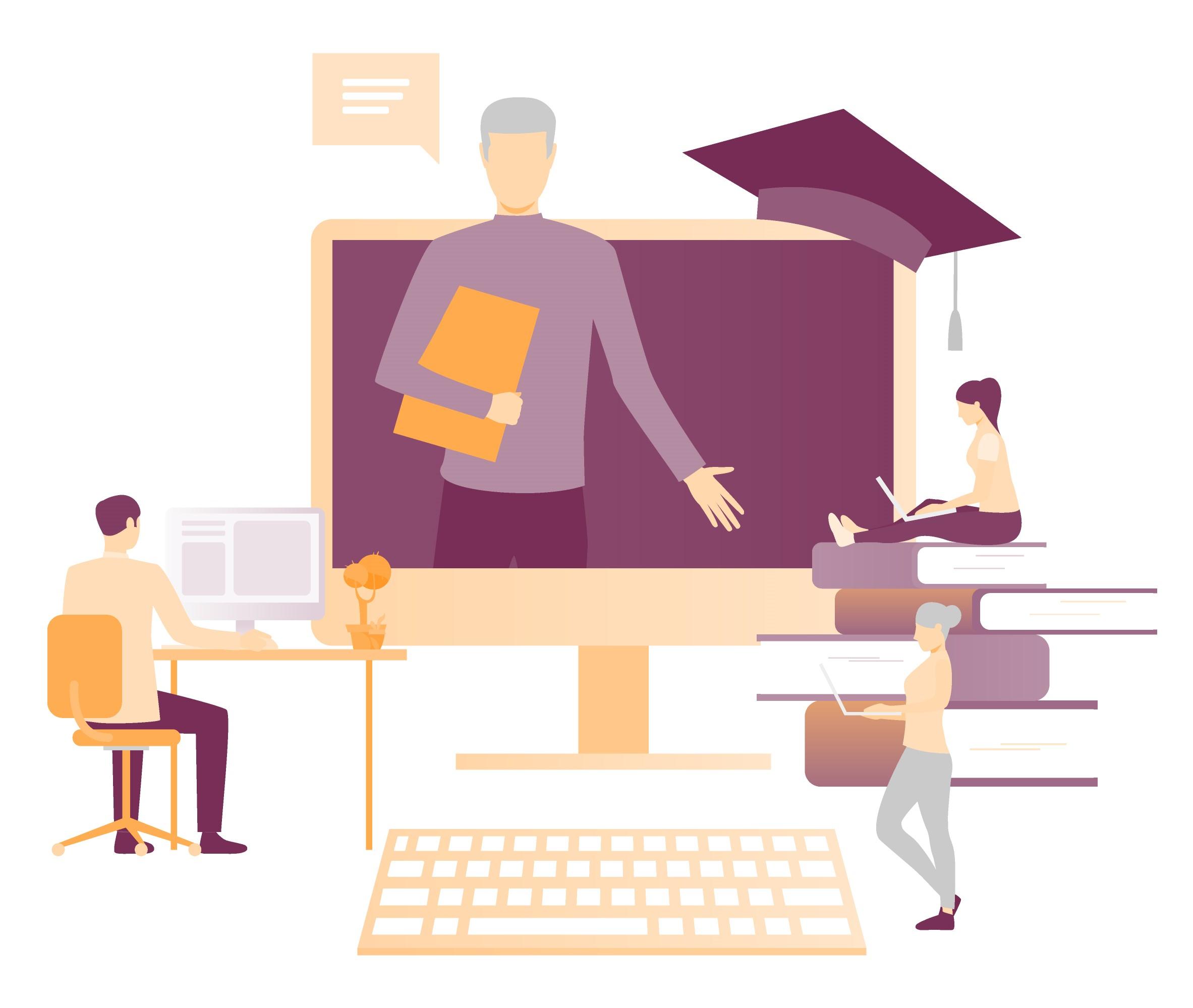 Where the money flows
Are you aware of the hundreds of conspiracy theories that surround Big Pharma companies and how they capitalize on disease-mongering? While most of them are just dubious theories, it is undeniable that pharmaceutical companies make a lot of money making the healthy man believe he is sick at the slightest symptoms. 
Recently, we came across an interesting front-page newspaper ad by Byju's that made us wonder about how giant firms from every sector capitalize on our fears.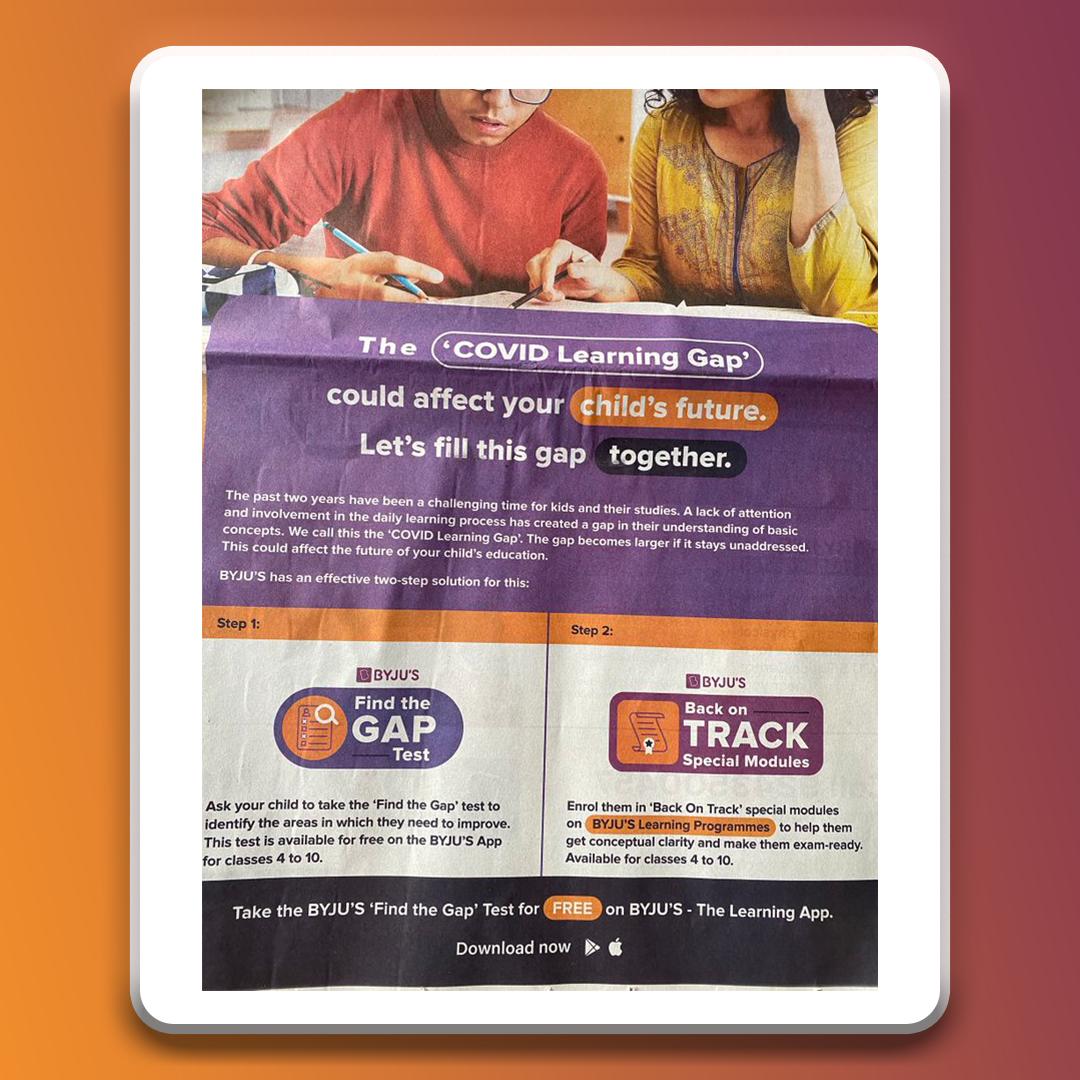 The pandemic has placed children two years behind on their learning targets. However, experts say government school kids were already on average four years behind due to poor infrastructure. To put this in perspective: underprivileged children entering grade nine will effectively be still in grade three. That's an alarming picture that no one is quite painting yet.
Here's a glance at the widespread claws of Edtech giants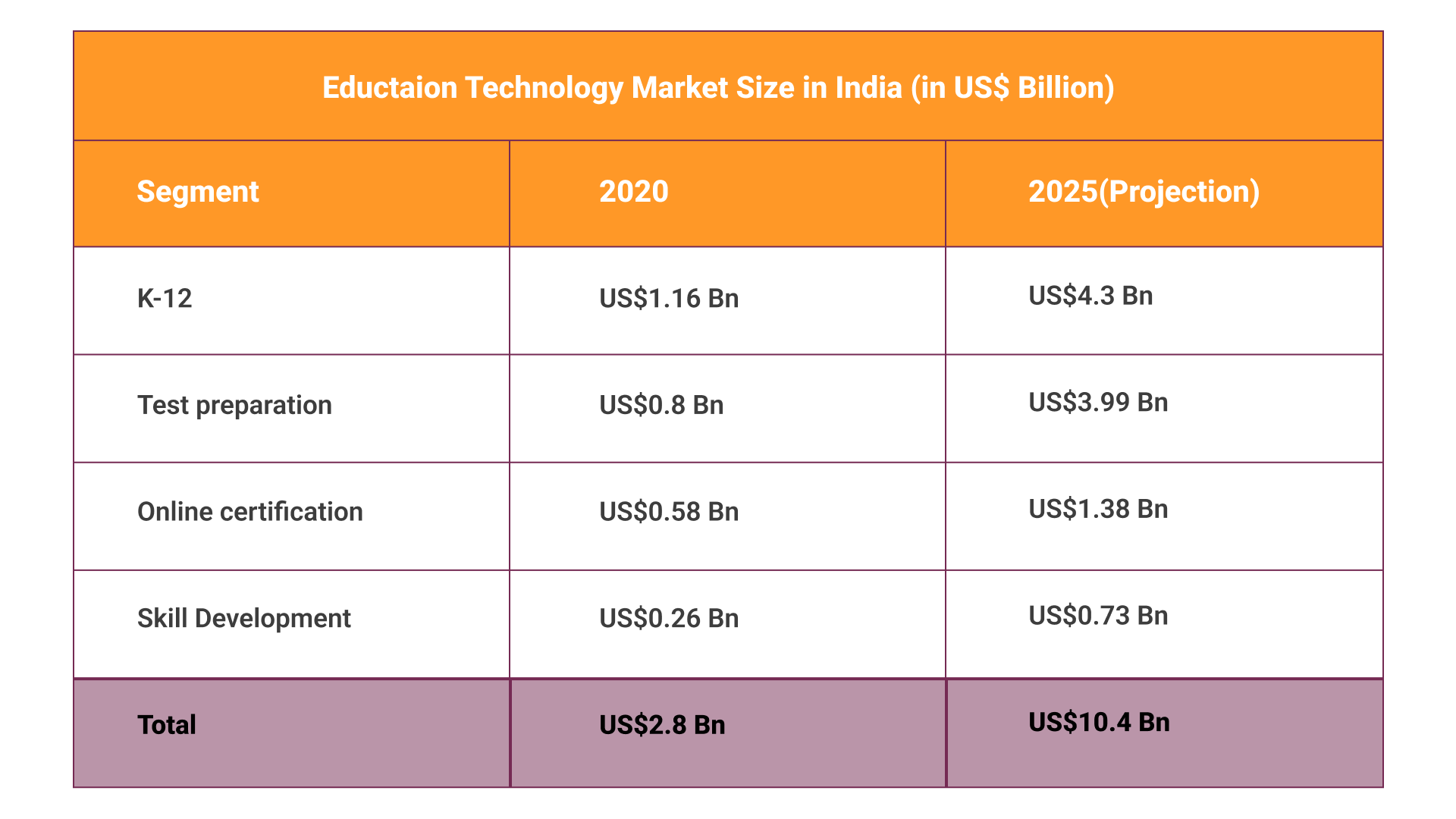 Did you know that India is set to become the Edtech capital of the world?
Yes! India's Edtech sector is expected by industry analysts to become a US$30 billion industry over the next decade.
We all remember how Byju's became the world's biggest Edtech company with a valuation of $21 billion because of its aggressive acquisition strategy.
In the last 3 to 4 years, Edtech has been named the new growth catalyst of the Indian Education industry, and rightfully so.
The Indian education opportunity is growing and continuously evolving due to the changing needs of the students and the increasing aspirations of the parents.
In 2021, EdTech companies grew in market share by 70% (as compared to 45% the year before). The evolution of Edtech has undeniably revolutionized the learning experience for children these days, and as excited as I am for my nieces and nephews, I cannot help but question it when a family member chose to make their fairly bright kid do an online repeater's course for 9th grade because they felt that the kid didn't learn enough in amidst the schools half-online, half-offline hassle and needed as much ammunition for the dreaded 10th Boards as possible.
But who are we to argue? We'd do anything for our children too, right?
The hype surrounding the 'COVID Learning Gap'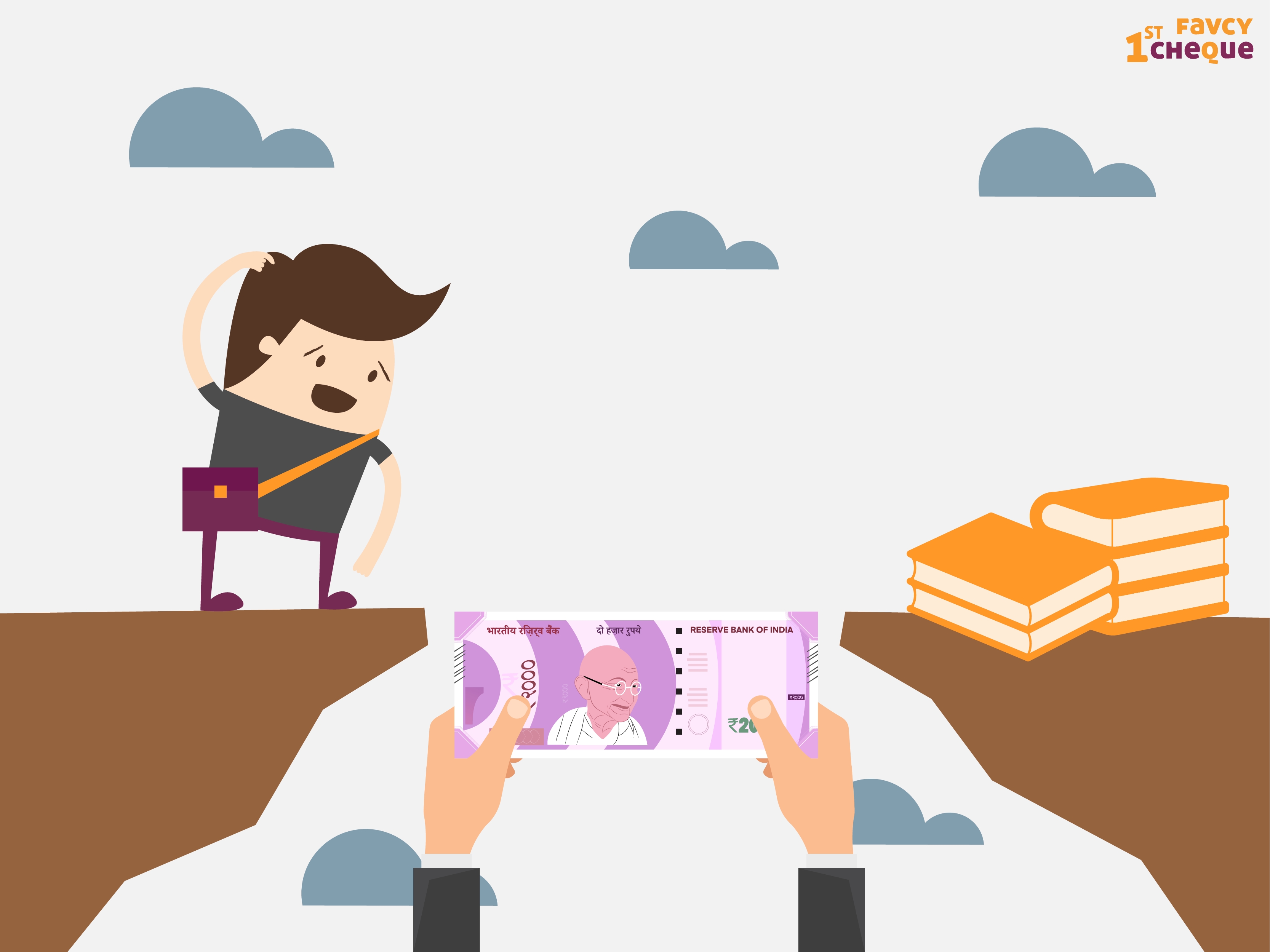 Schools have resumed in full capacity just recently in most states. Before that, more than 321 million children were asked to stay at home, according to a UNESCO estimate. This is what is increasingly being referred to as the 'COVID Learning Gap'. 
However, for edtech firms, using the "learning gap" as a catchphrase serves as a highly effective marketing tool to sell more. But we fail to consider the number of children from underprivileged backgrounds who got absolutely no education at all.
The actual "learning gap" thus refers to kids who do not have access to digital resources and hence miss out totally. However, for Edtech companies, utilizing the "learning gap" as a catchphrase is a highly effective marketing tactic for increasing sales.
You can buy dreams, but the price is fear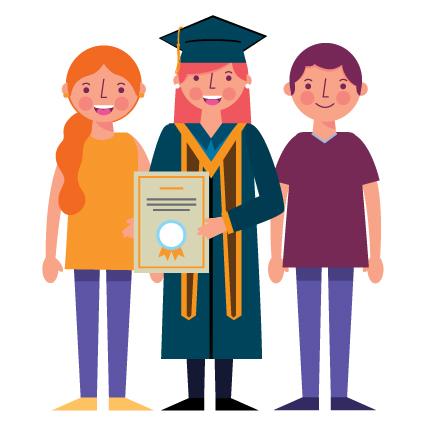 Sometimes, Edtech platforms sell a dream — a perceived void in the consumerist market. When edtech platforms frame a dream, they create a dichotomy between what students need versus what these companies claim these students need.
The dream to make your child a topper in entrance exams, the dream that if you want to make him a doctor, his prep can start from as soon as 7th grade, the dream that anything is possible if you trust your child's future into their hands. This is what they capitalize on, and just like every other capitalist GTM strategy, theirs involves convincing determined parents to fulfill the learning vacuum that exists, by pitching online courses.
The Cause-effect Alphabet Soup
A hilarious comment read that only the private Edtech companies seem to be worried about children's education while the state governments are not taking any visible steps to eradicate this 'learning gap' and the fact remains that this is true.
The reason why Edtech companies are getting the advantage to capitalize on this issue and make the most of it is that there are barely any alternatives. The public education system has not addressed any concerns regarding the COVID learning gap. There is barely any data that gives a ball-figure idea of how many and how badly children were affected during COVID. Schools are not taking any action to eradicate this. The only alternative for children seems to be this plethora of online courses.
The Ghost of Fear-Based Marketing
Think coding, upskilling, getting "exam ready" – a range of courses that can cost up to Rs. 2 lakh. 
Although not many can afford the fees for these services, the assumption that they are only being marketed to those who can afford them is false. Anxious parents and students from all socio-economic strata form a tempting target audience. The giants advertise so aggressively that most students tend to miss the free apps or the free classes that they can access on YouTube. In some cases, these apps exploit low-income parents through loan-based subscriptions, resulting in people being pushed into debt. 
Making anxious parents jump through the wringer is morally dubious in every which way but, for underprivileged parents, it reeks of exploitation.
EdTech shows the power to bridge the learning gap given technology's ability to obliterate geographical barriers.
This is the reason why Edtech startups from every corner of the country managed to rise to the big league and develop a large consumer base.
Convenience, flexibility, and affordability give the sector a cutting-edge advantage. People are interested in high-quality content where learning is flexible and accessible anytime/anywhere. This has helped cut across many economic demographics and made knowledge and skills available to a larger population.
Not to forget, content consumption patterns for online education in India have seen a rise in demand for gamified content, live classes, online assessments, high-quality resources, better accessibility, and innovative methods of learning, and companies like Byju's cater all this and more, tempting parents to offer their children the best and nothing less, hence increasing sales.
Another stroke of FOMO Market Strategy
Big pharma, international food chains, luxury brands - you name it. Almost every renowned enterprise has definitely banked on the fear-of-missing-out market strategy that incentivizes people to spend their money in order to not fall behind in the rat race of life.
The capitalization on the fear of a 'COVID learning gap' is just one more FOMO marketing strategy forcing parents to indulge or watch their kids lag behind their peers, generating heavy traction in this world of competition. 
There was a gap in education even before the pandemic – the global crisis just spotlighted it.
---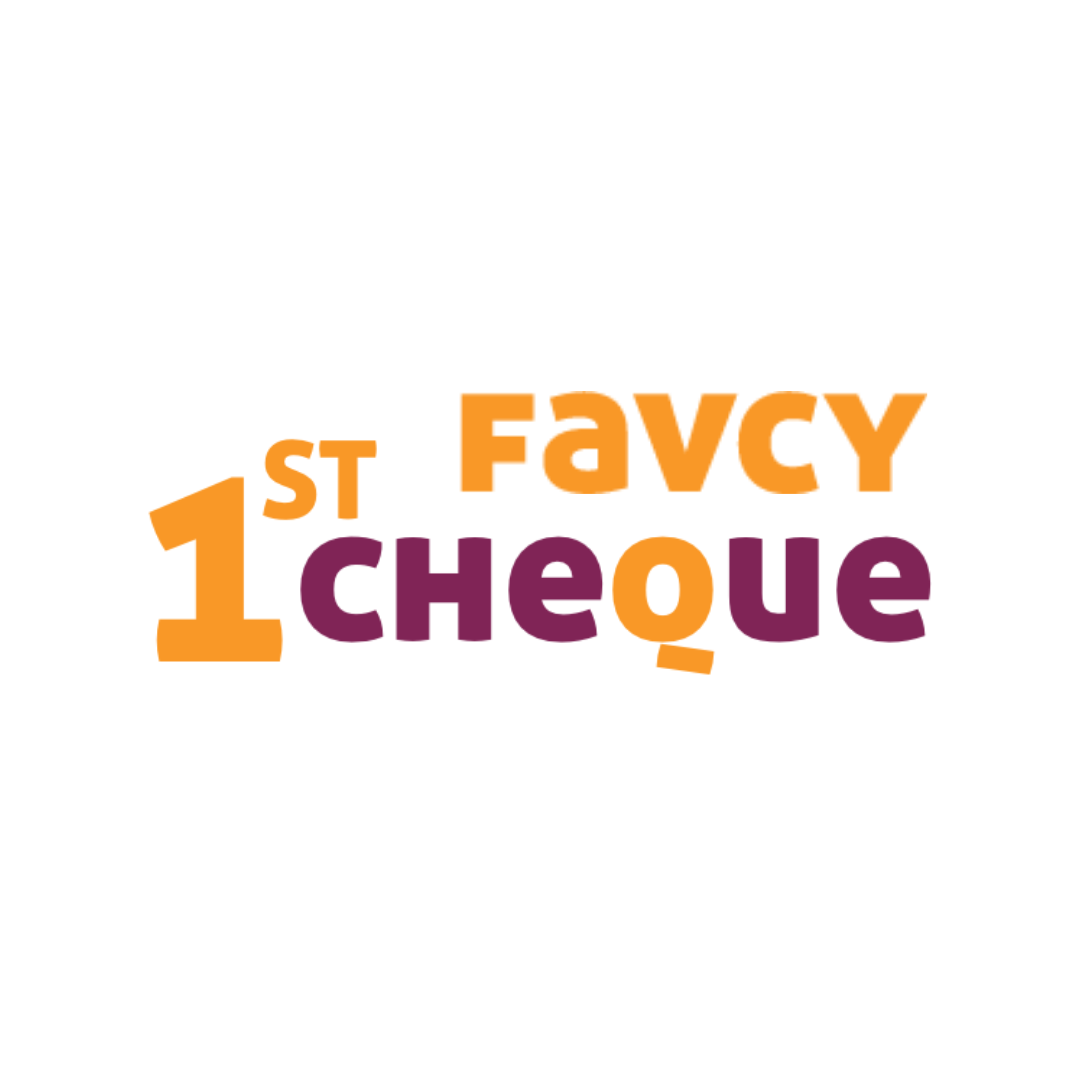 A platform for first-time angel investors to learn the science of early-stage startup evaluation. Get exclusive access to pre-vetted deal flow and make your first investment.     
Subscribe to our newsletter 👇🏻 Don't worry, it'll take just few seconds :)
Reach out to us:
 Liked the article, Share it with others!👇🏻