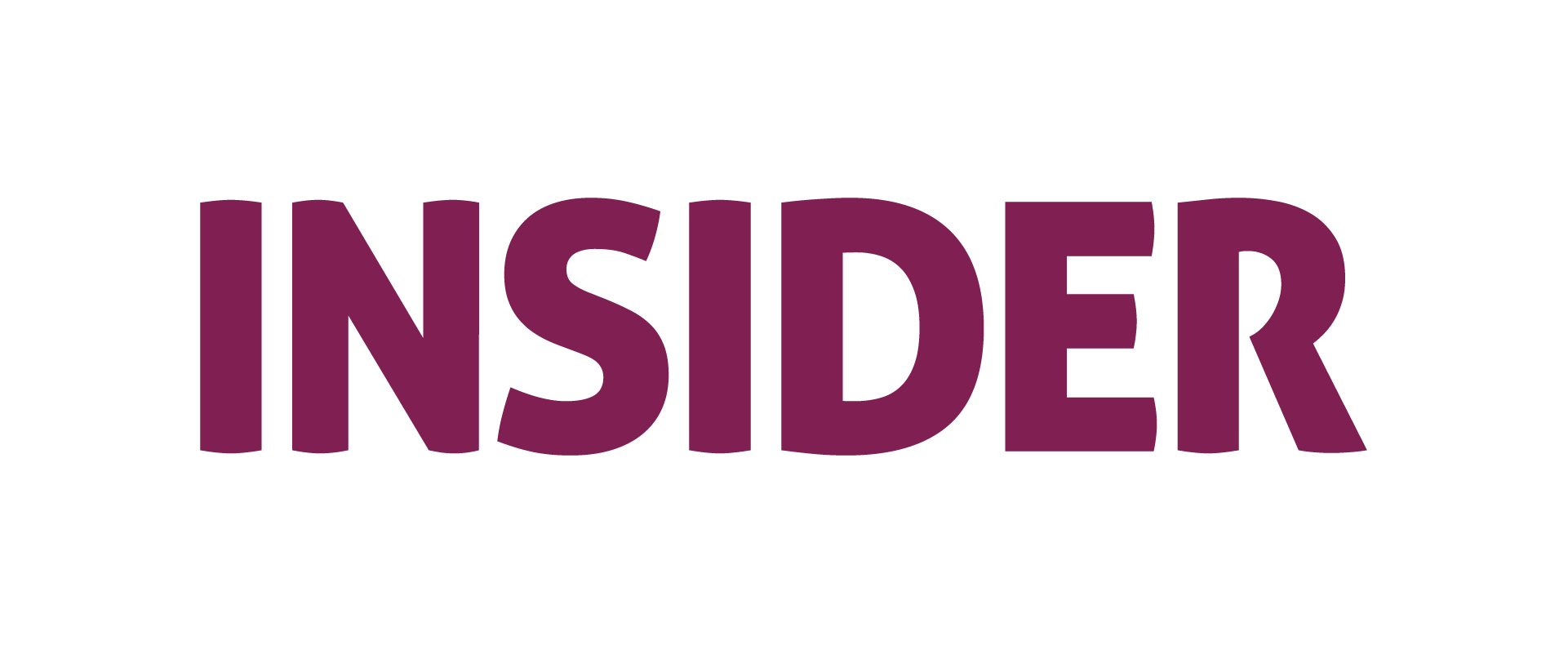 The Year That Was..
2021 was a year of

hope, struggles, and continued resilience!

From building a remote team amidst the pandemic to the launch of Openbook VC, this year's progress has been nothing short of phenomenal.

Each team within Favcy grew by leaps and bounds and contributed cohesively towards expanding the Venture Builder's horizon.

This week, we bring to you all the major highlights from 2021 and our vision board for 2022!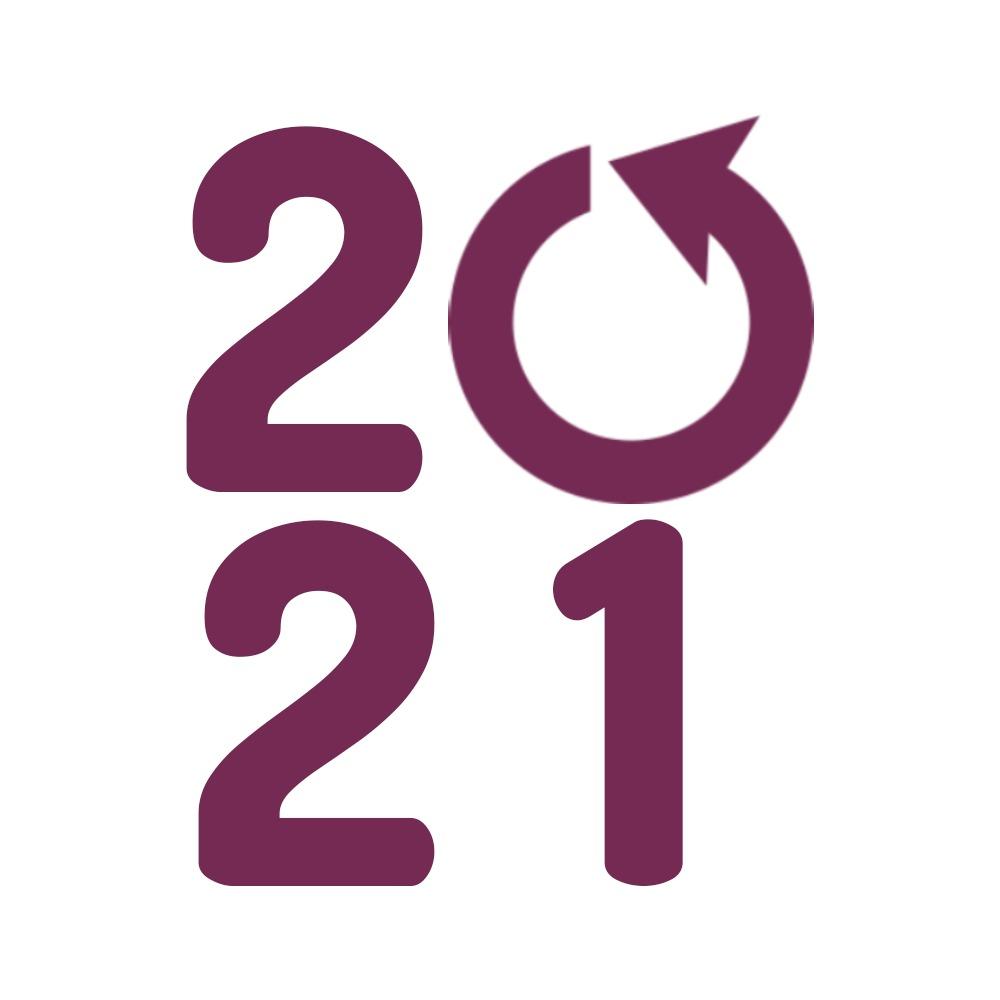 2021 was a year of hope, struggles, and continued resilience. Amidst the persistence of the pandemic, business and society sought to move forward and reimagine what's next, many were redefining their operating models, harnessing digital technologies, and seeking to kick-start growth.
We strived towards the new 'Digital Era'. From schooling to buying groceries and to buying stocks, everything became confined to the tips of our fingers.
While our nation kept fighting and thriving through the pandemic, our passionate entrepreneurs at Favcy Venture Builders kept on working to make this fight and this world a better place for everyone. Therein lies the story of a resilient, growing company that believes that if we are to truly reclaim our lives, now is the moment to start building.
2021 for Favcy can be summed up in these words:
Venture Building. Growth. Democratised Investing.
 In today's special holiday edition, we look back at some of the highlights from Favcy Venture Builders' year that was...
New to Favcy Venture Builders? Here's a quick intro:
Favcy is a venture building platform that converts ideas into ventures and improves the quality and value of 'startup-equity'.
What's our 2021 story?
Businesses thrive when they have a diverse team of people who can contribute individual ideas. We, at Favcy, are grateful to have a highly passionate team working with us. 
Building a completely remote team amidst the pandemic allowed us to create a fully digital Venture Builder. Founders not only from across multiple cities but even multiple countries are now a part of the VB's portfolio.
We are immensely grateful to every one of you in our community and it gives us great pleasure to share the inner workings of our organization with you.
You must already be familiar with how Favcy's venture building platform runs as a set of multiple assembly lines. So here is a rewind for you to get an insider's view of the assembly lines at Favcy and their biggest highlights from 2021. Let's see how the magic works!   
Venture Analysis Team 
The Venture Analysis team was bolstered by new additions to the team coupled with a laser sharp focus on improving the analysis of ventures that apply to Favcy VB. A combination of scraping tools and data warehousing enabled the Venture team, led by Ashmita Kaur and Utkarsh Tripathi, to successfully take the screening process up by a few notches. DREK, our proprietary Idea Validation playbook, is now allowing Favcy's Investment Committee to make even more accurate decisions by identifying white spaces across industries. Further improvements have been made to the evaluation of business models that is vetted through an LTV-CAC calculation of revenues. 17 pre-defined permutations and combinations of various revenue models that are fulfilling the entire digital industry are now a part of the Venture team's arsenal for their evaluation process. 
Another innovation that needs special mention is the introduction of 'Investor-led Ventures'. A key ingredient of Favcy VB's thesis has been the intent to enable the transition of the old economy to the new digital economy. Investor-led models have unlocked the potential for old economy businesses to leverage business knowledge built over many years with the venture builder's assembly lines to catapult these ventures into the digital economy.
One of our most commendable achievements has been the launch of the 'Founders-In-Waiting' Program, a product by Favcy Fusion Labs. Given the tremendous applications which we receive and the limitations of our intense involvement with ventures that we co-build, we decided to come up with a program for founders that have not yet been on-boarded by the VB but have great potential to build successful startups.
With Fusion Labs, Favcy provides them with interactive learning modules that give the founder access to the VB's strategic startup building playbooks in a 'DIY' format. This module acts as a guiding torch, allowing founders to go through the brand-building workshops, traction workshops, and investment readiness workshops among others, thereby helping them venture build in a structured and efficient manner. 
The first batch of founders has been introduced to the program, and their resounding feedback holds great promise for the value that we seek to add to each founder's journey.
We also successfully partnered with ADIF which will be beneficial for Favcy and the startup ecosystem in general (lots of cool stuff in store for the new year), launched new content properties called Beyond The Bottom Line, Startup Lexicon, Deep Dive, and much more!
Product Assembly Line
At the heart of Favcy's assembly lines lies the Product Assembly Line. Enabling non-tech founders to launch their digital-first ventures can be very challenging when it comes to aligning business with the product (not to forget, remotely!). But the team has stepped up to the challenge and has delivered by supporting many portfolio ventures in building products that are market-fitted.
The team has grown to play a very integral part in this whole venture-building process. 
Additionally, we incorporated a playbook called BRD - Business Requirement Document. With this playbook, we can easily perceive the whole MVP that we as venture builders are going to provide to our founders. This helps both, Favcy VB and the Portfolio to envision how the product will shape up. This has seamlessly helped in managing timelines and gives Portfolio Ventures a clearer view of what they can expect so that they can build towards pre-product traction in tandem. 
The duo that currently forms the Customer Success Team, Ashish and Vaibhav has also worked hard to make internal processes hassle-free and establish an easier flow of work. How far we have come makes me elated. 
On the Tech side, led by Apoorv, this year the team majorly worked on enhancing the OS by integrating services like automated payouts using RazorpayX, worked on an in-house backend architecture for gaming, the backend delivery model, and APIs for widgets like subscriptions for different portfolios.
Growth Assembly Line
This year has been the epitome of growth! The growth assembly line was born this year :)
We went from 2 people to a full-fledged team of 8 members. Our team is made up of some really cool growth hackers, all with the same goal of excellence. The growth team worked closely with 7+ Portfolio Startups, implemented growth hacks for helping them in their digital presence, initial traction, and growth experimentation. 
As a growth vertical, we have not just limited ourselves to running digital campaigns or building websites for these early-stage startups, but rather help them in also understanding the growth vision, by helping them get insights about their MVP, the product, user experience, and also different acquisition channels with experiments.
We have been running several growth experiments with a shorter turn-around time.
We have also tapped into the organic effort of Social Media Marketing by building brand presence through social media for several of our portfolio startups.
1stCheque by Favcy (Investment Team)
The highlight of the year has to be the onslaught of 'firsts' that this year brought for us. The team itself started shaping up at the start of this very year with new members coming in and working together to build a sturdy foundation.

In terms of this being a year of firsts, from the set of many first-time investors coming in to back the portfolio startups from Favcy via 1stCheque to our first newsletter going out, to our first batch of content making a splash across social media platforms, to crossing 40% open rates on our newsletter to crossing Rs.5 crores+ of investments in our portfolio start-ups. 
Starting from scratch, we have built a community of 2000+ investors today. Along with that, we established 20+ angel network groups to expand access to investment opportunities in the VB's portfolio and to guide new investors towards making their first angel investment. Our portfolio start-ups raising growth rounds and closing the year towards revenue is phenomenal. 

The possibilities seem endless. The year started with just 2 people on the investment team but is ending with a full-fledged team of 10. 

To say that the year has been pretty good would be an understatement.

The two biggest highlights for this year have to be the entire 1stCheque Community. The platform and the investment process with Opening Days have been made entirely digital. There are investors who are now coming in through digital-first content properties on social channels, attending Opening Days, receiving newsletters and many have also started investing with their 1stCheques! 

These two achievements on the 1stCheque side have been massive, especially because the outcome at the end has enabled us to increase the size of 1stCheque investments for our portfolio by 100%! 

Another win goes to Openbook VC. While the efforts that went behind it were intensive, it is incredible that today we are at a stage where we have a dedicated VC fund that is backing the venture builder's portfolio. Through this partnership with Favcy VB, Openbook VC will now act as the primary source of institutional capital for the VB's portfolio ventures. 

Another major highlight for Favcy has been the Leaders' Summit 2021
From 5 partners at the 2020 summit, this year's leadership summit was attended by 9 leaders across Favcy's various assembly lines.

A key focus area in building the teams at Favcy has been a high level of cultural alignment in our work ethos and that we are all motivated towards a common mission - which is to enable others with technology to create abundance. This mindset of building for the long haul - to put in the time, patience and effort is a sentiment that is common across all teams. 

The legacy continued with the 2021 edition of Favcy Venture Builder Leaders' Summit held at Barlowganj. A three-day brainstorming session concluded well with the presentation given by the Partners.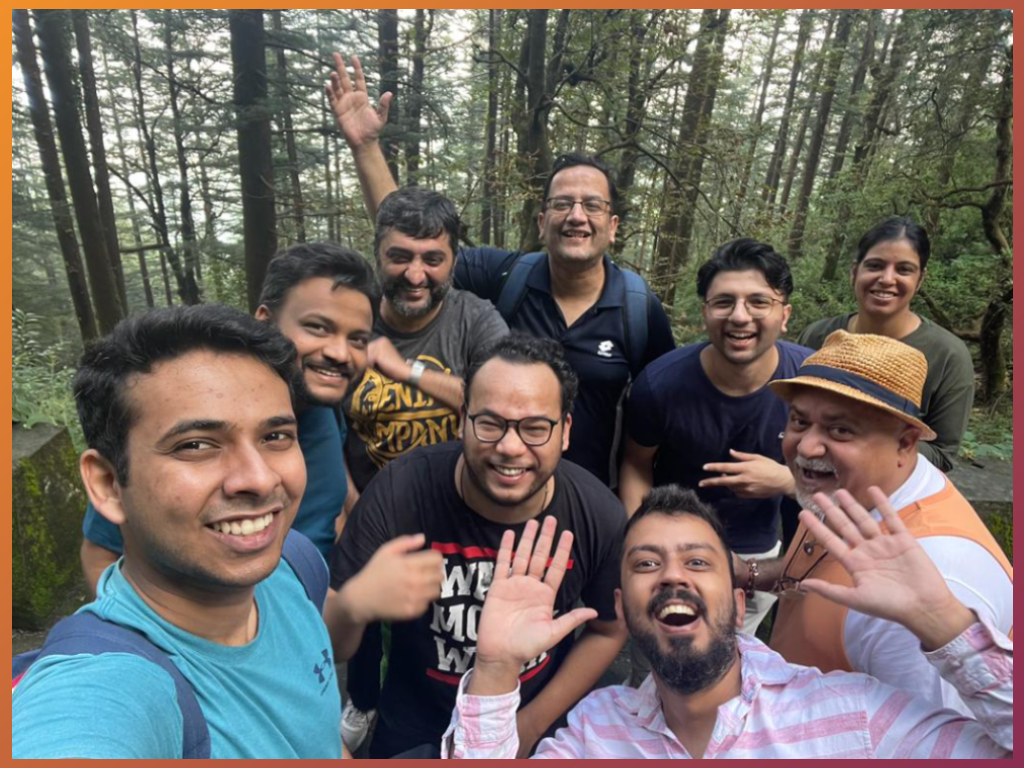 Vision Board for 2022 -  What's ahead of us?

We aspire to spark 2022 with some audacious goals ahead of us. Favcy and 1stCheque have successfully built an ecosystem meant for both founders and investors. Coming ahead as an organization, we have a vision of expanding our horizons even further.
How will our teams shape up?
What we've achieved this year is just a glimmer of what our future holds. With 2022 around the corner, each team at Favcy has built a vision board, each of which aims at building newer branches and expanding the older roots cohesively for our organization. 
Let's hear it from our leaders themselves what lies on their respective vision boards -  
Yamika Mehra, Partner, 1stCheque by Favcy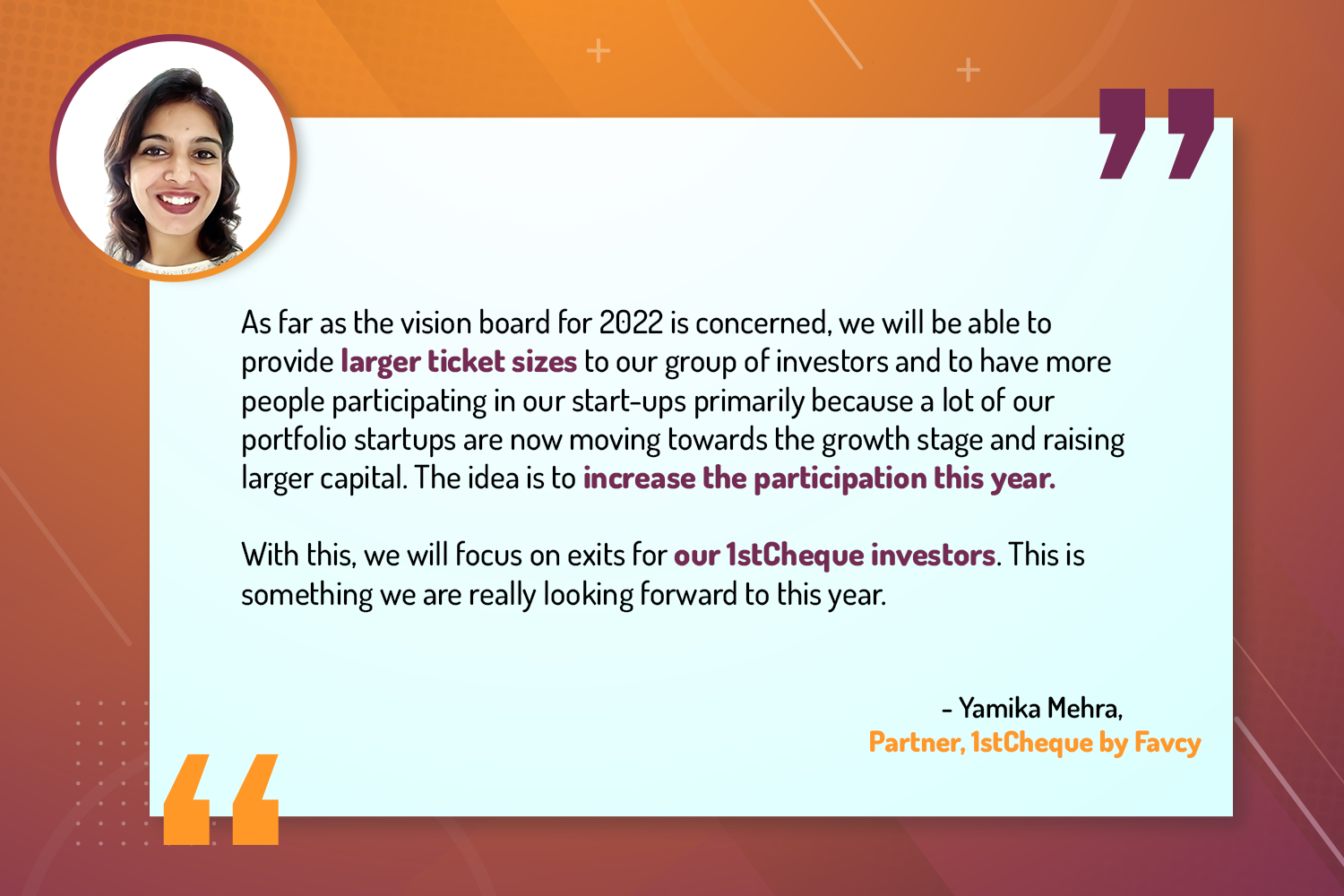 Nischaiy Pradhan, Founding Partner, Favcy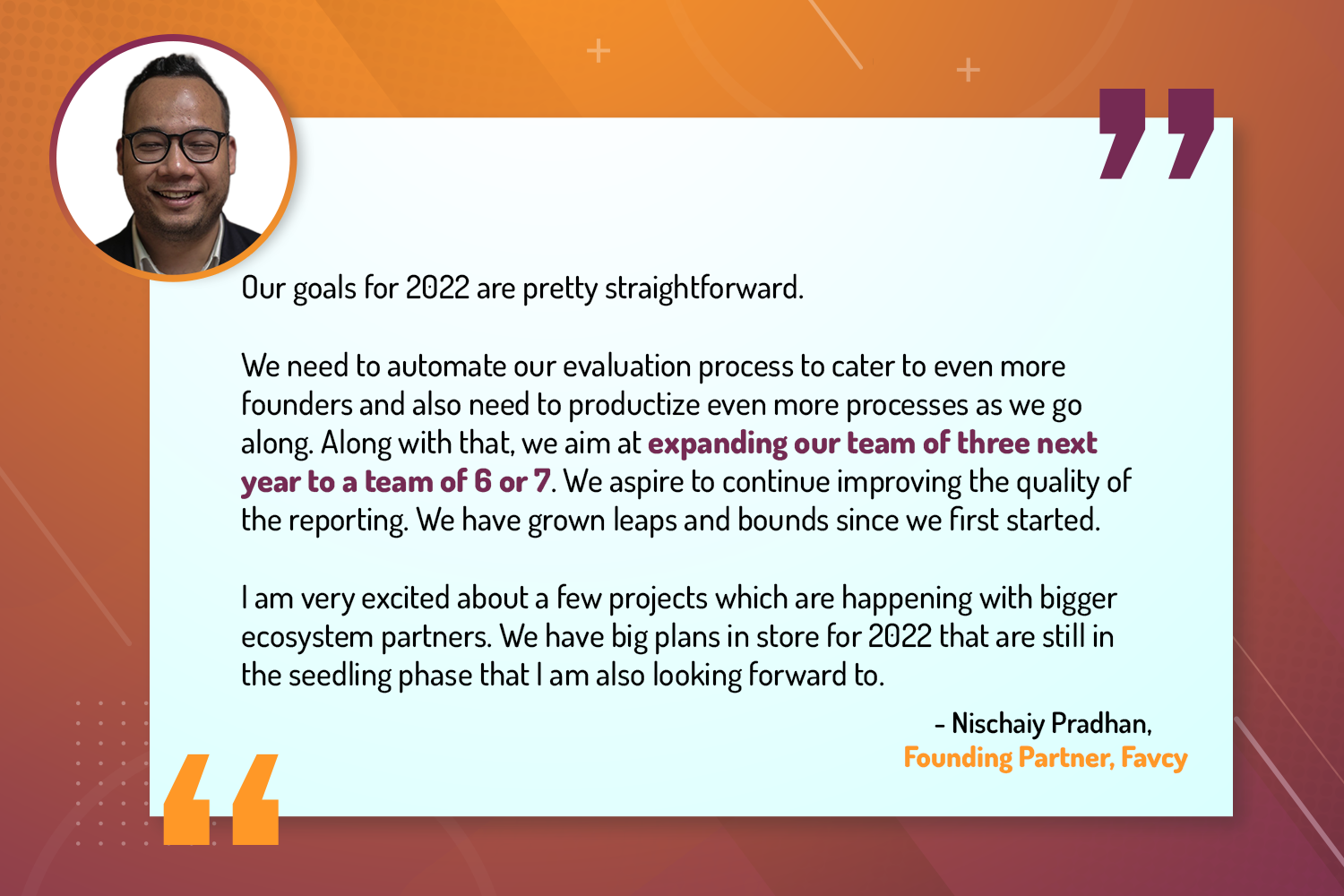 Ashish Ajmani, Customer Success Lead, Favcy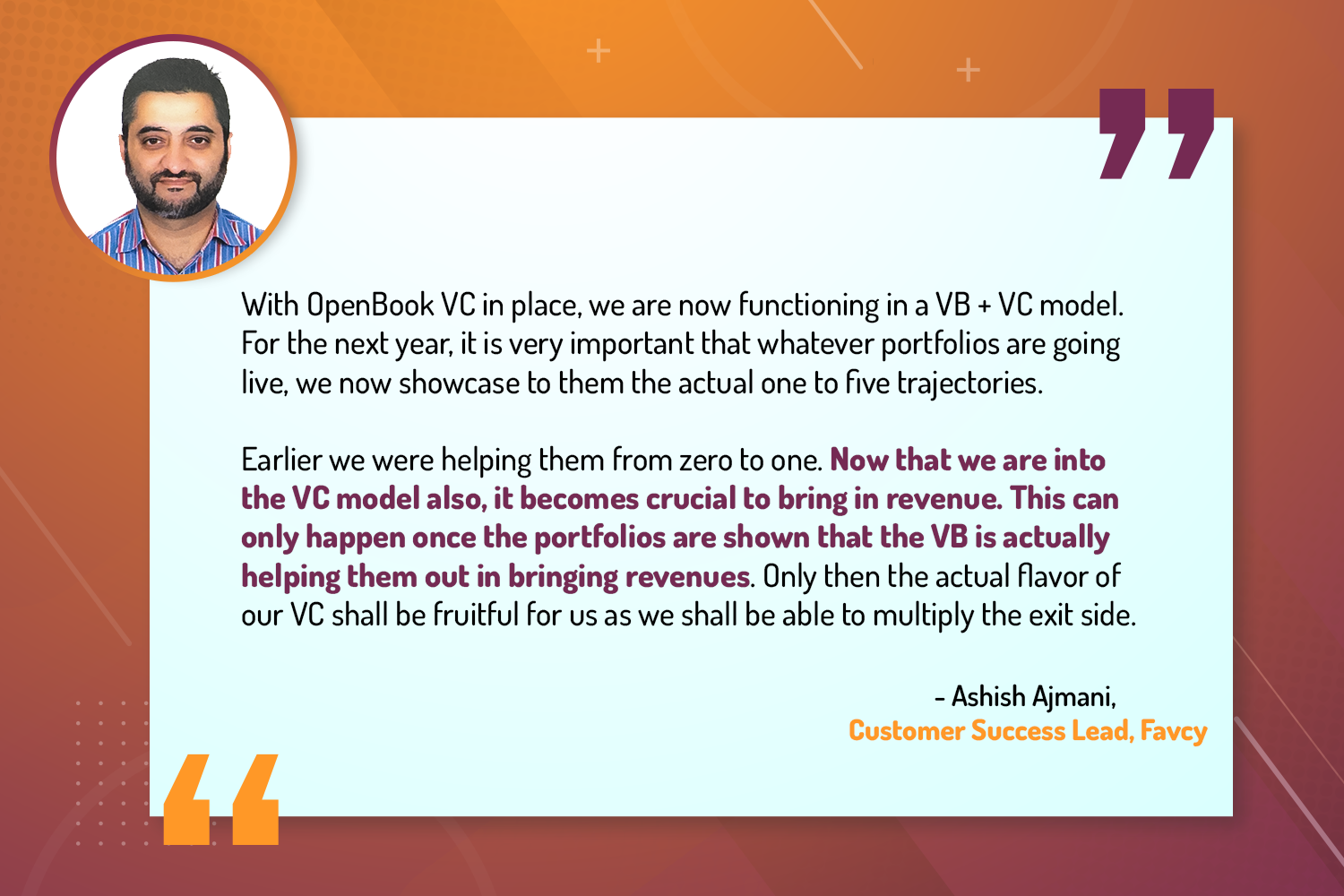 Kashiff Ibrahim, Traction and Growth Lead, Favcy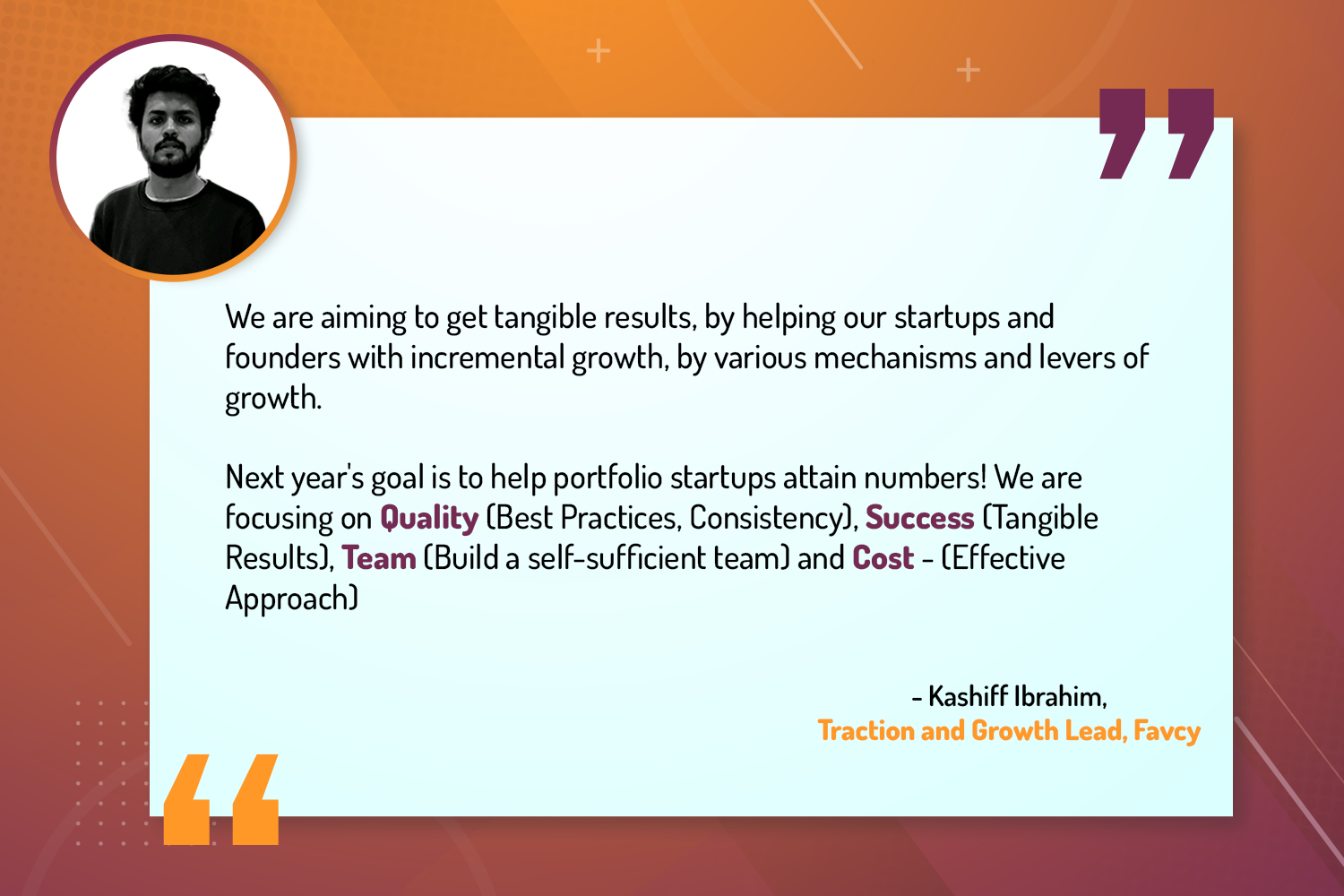 Harshit Joshi, Founding Partner, Favcy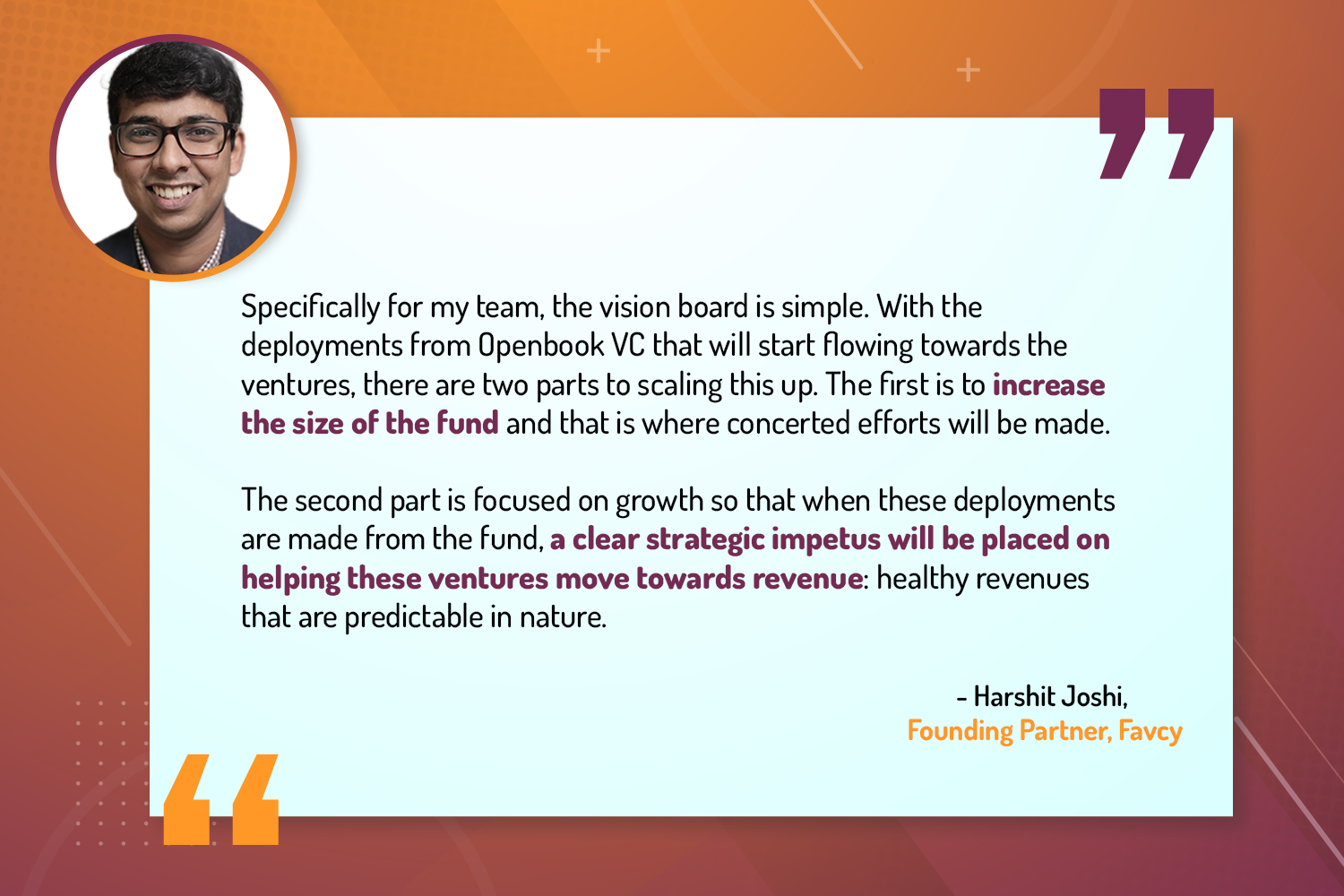 Stepping into the future, let's meet back here same time, same day next year with our vision board transformed into our reality :)
---
Stay tuned to receive the latest industry trends, investor insights, our exclusive angel bytes, and much more!
---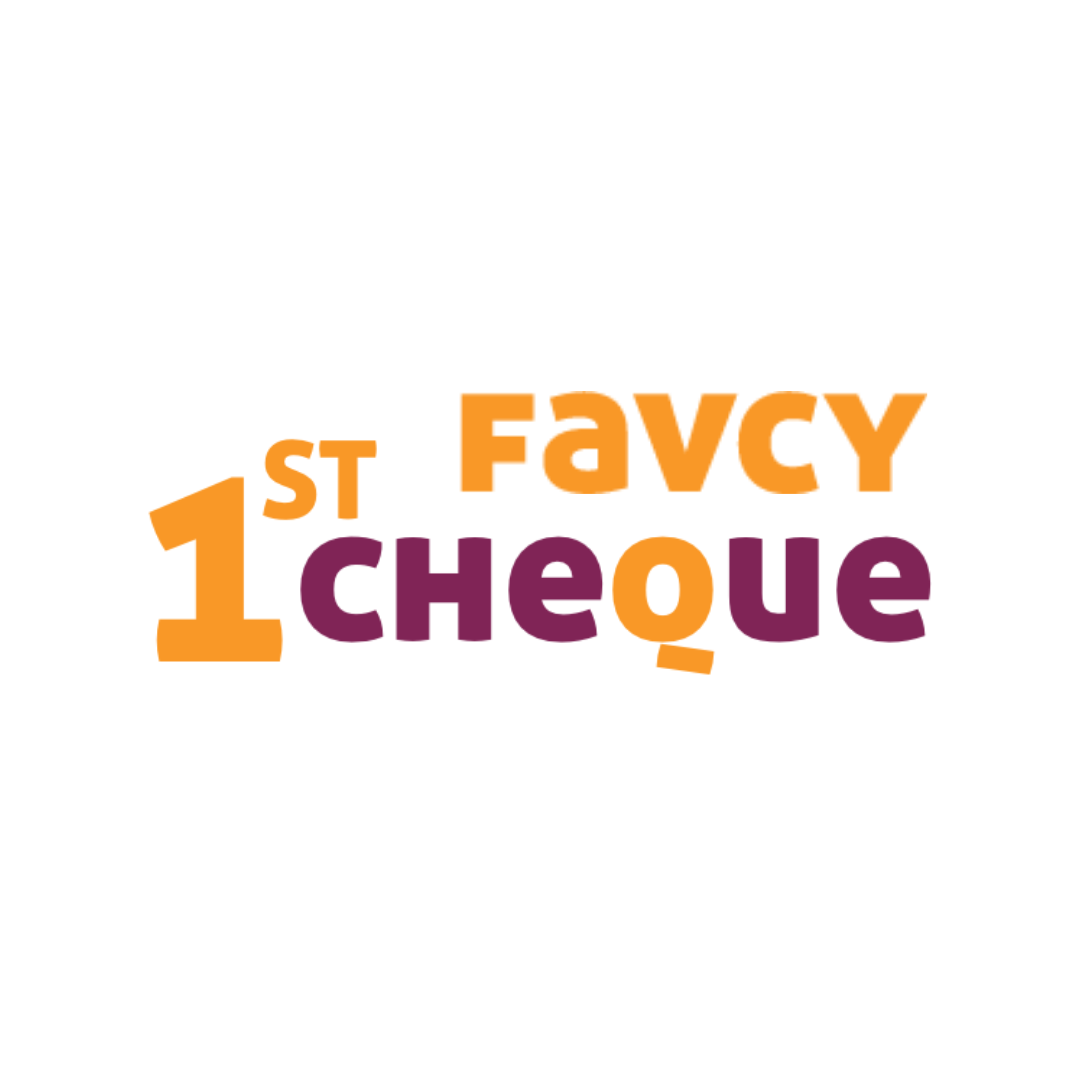 A platform for first-time angel investors to learn the science of early-stage startup evaluation. Get exclusive access to pre-vetted deal flow and make your first investment.     
Subscribe to our newsletter 👇🏻 Don't worry, it'll take just few seconds :)
Reach out to us:
 Liked the article, Share it with others!👇🏻