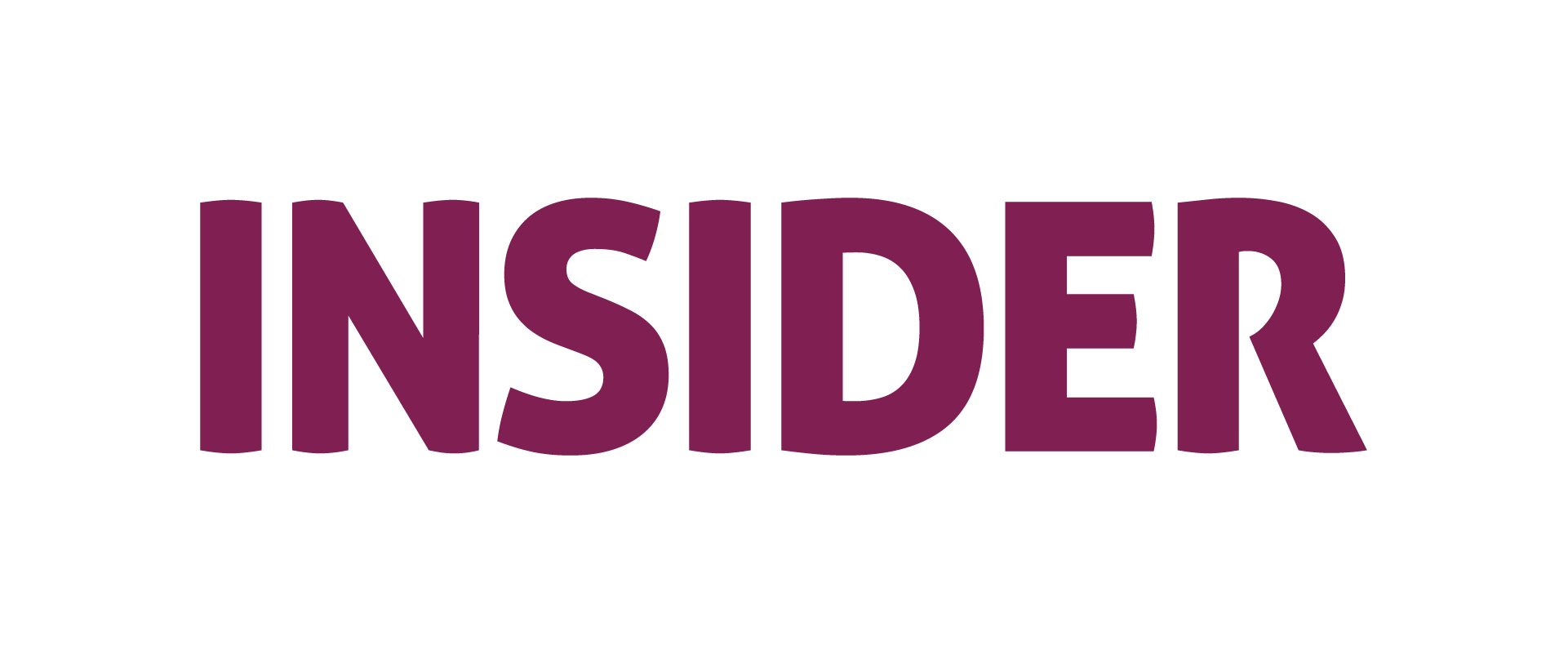 Life would be tragic if it weren't funny
Dear Reader,  I have been shifting to a new house for sometime now. A lot of you are aware of this as I have been using this as an excuse for everything - from being late to our calls to postponing them to the next week (sorrrrrry 😑). Many of you would be relieved to learn that the shift happened the day before (phew!) and I finally have a scenic view from the balcony to draw inspiration from. Instead, all that I can see and think of are the myriad of brown boxes lying all around me (so much for the scenic view, huh!).
All of this changed when on seeing the mayhem around me, my colleague commented - 'this looks like fun'. And my perspective changed. It's fun indeed - the mystery before opening each new brown box - Oh, we don't know what's in which box, the packers forgot their marker pen 😝. 

Finding fun in angel investing is our 1stCheque investor - Rhea Karia, a young female professional who believes that you can do anything you want to but you need to take the first step for it. Life would be tragic if it weren't funny, Khushdeep Sethi captures Rhea's journey in this week's Angel Bytes.

As a festive bonus, we have a guest writer this week. Kiran Karthik, Category Head at Udaan, writes about his reasons behind the 20+ angel investments he has made over the last one year 😯. In his first of a three article series - Finding a Purpose, Kiran questions his and everyone else's reasons for angel investing.

Last, but not the least, we talk about QCommerce in our Short Take section. Have you heard the term? Honestly, I had not. For those not fast enough like myself, scroll down.
Do share your feedback on this effort. You can mail us at insider@1stcheque.com
Cheers 🍻
Yamika
---

Businesses are rushing to deliver faster and faster. Deliveries are going from hours to minutes. Who knows? It might go into seconds too.

Read about QCommerce in this week's short take!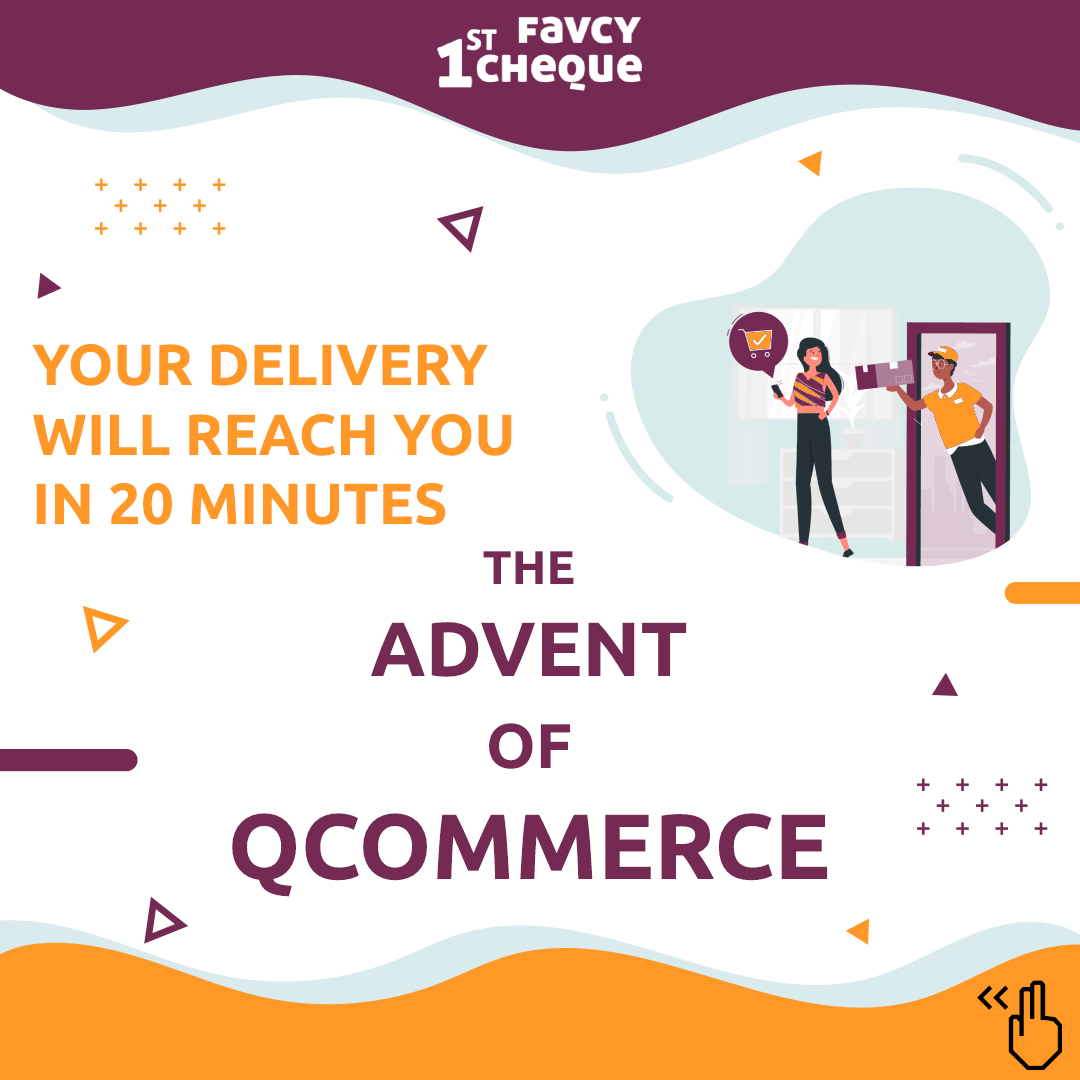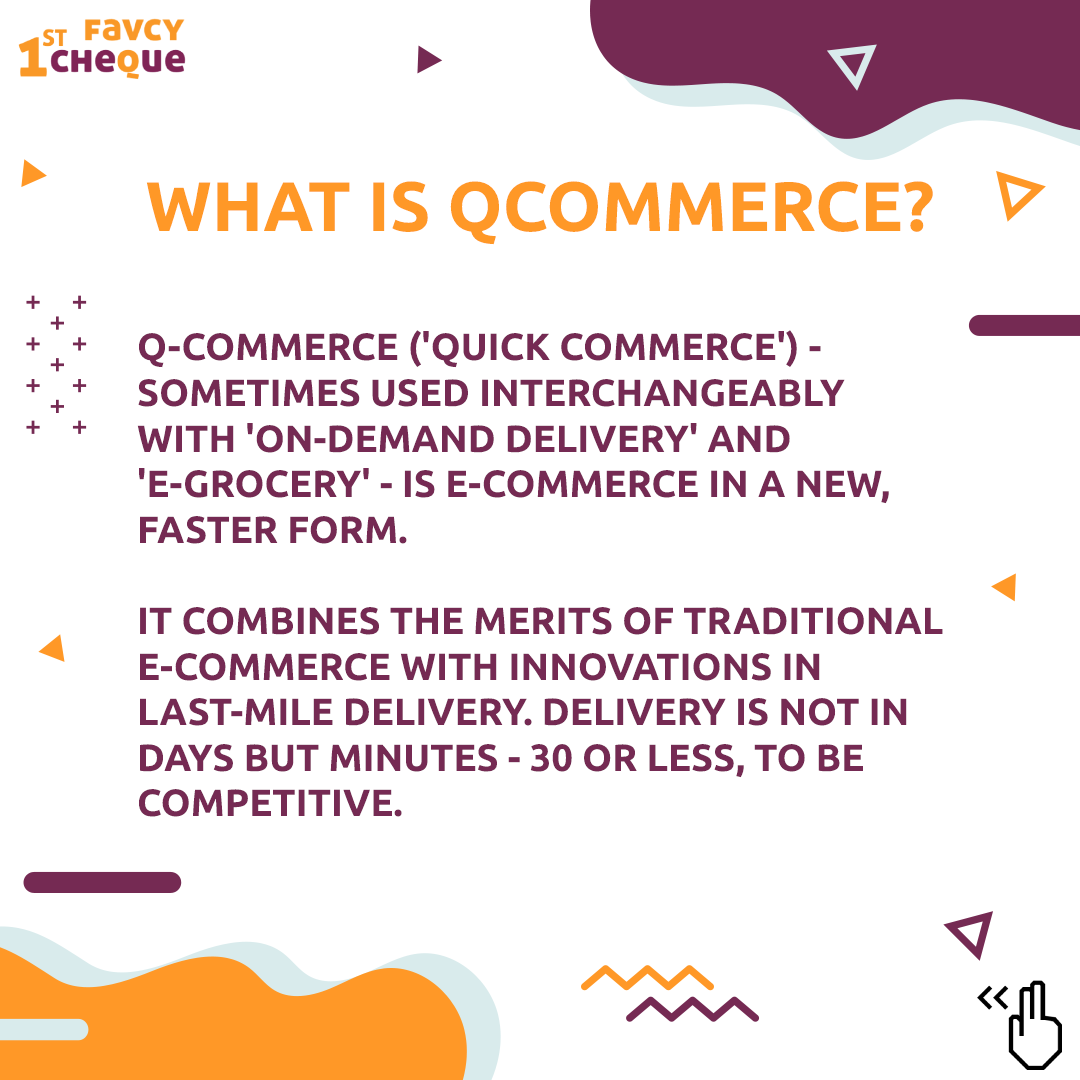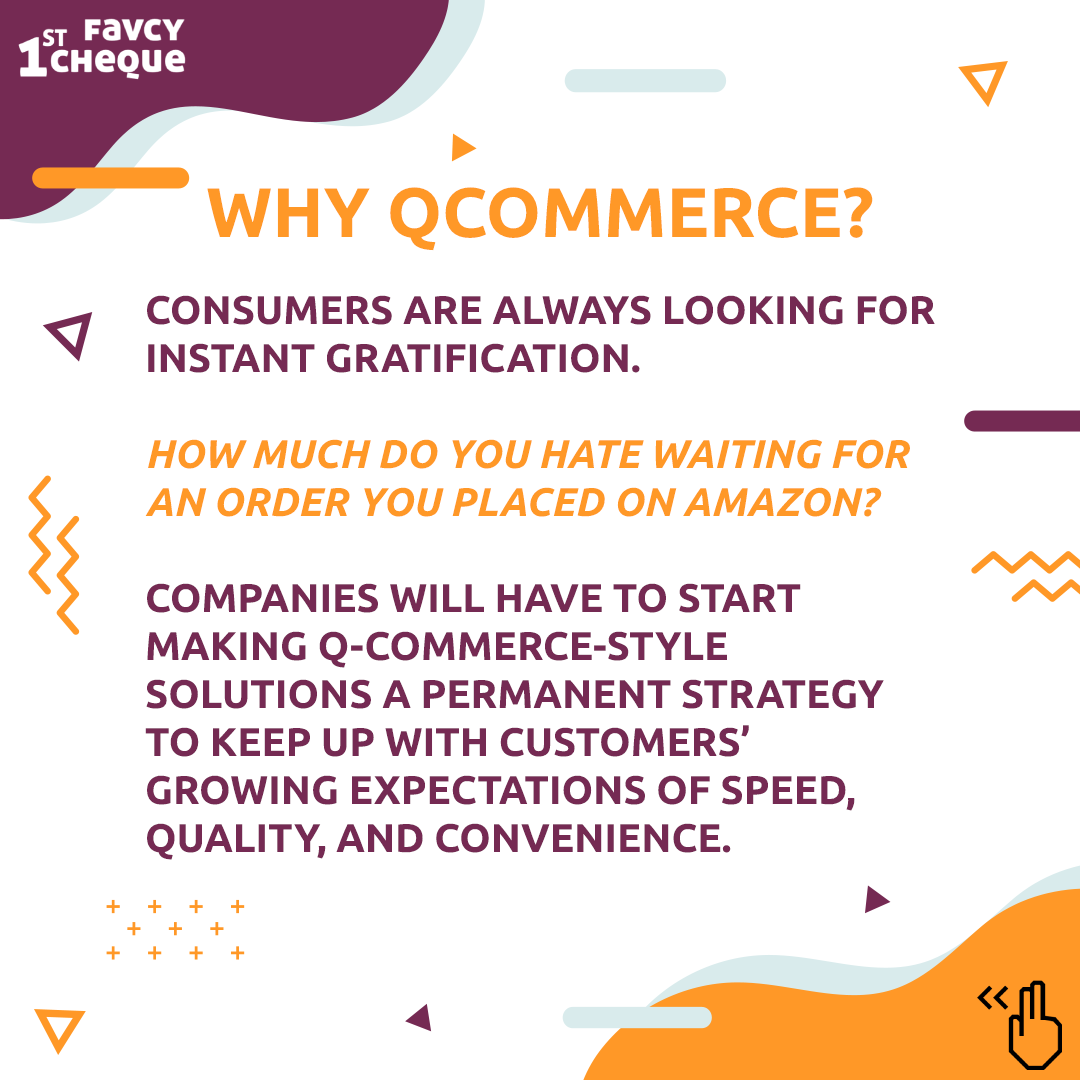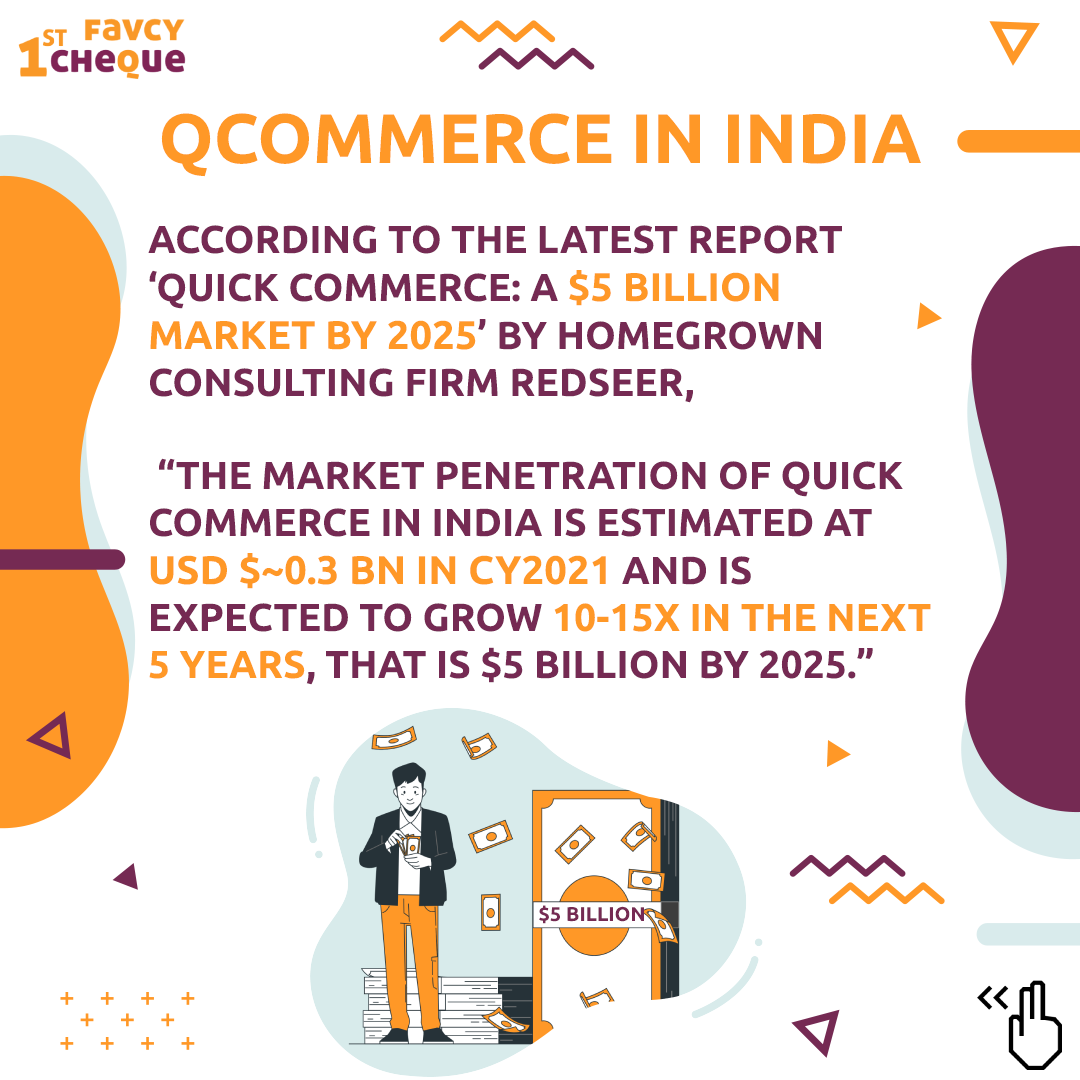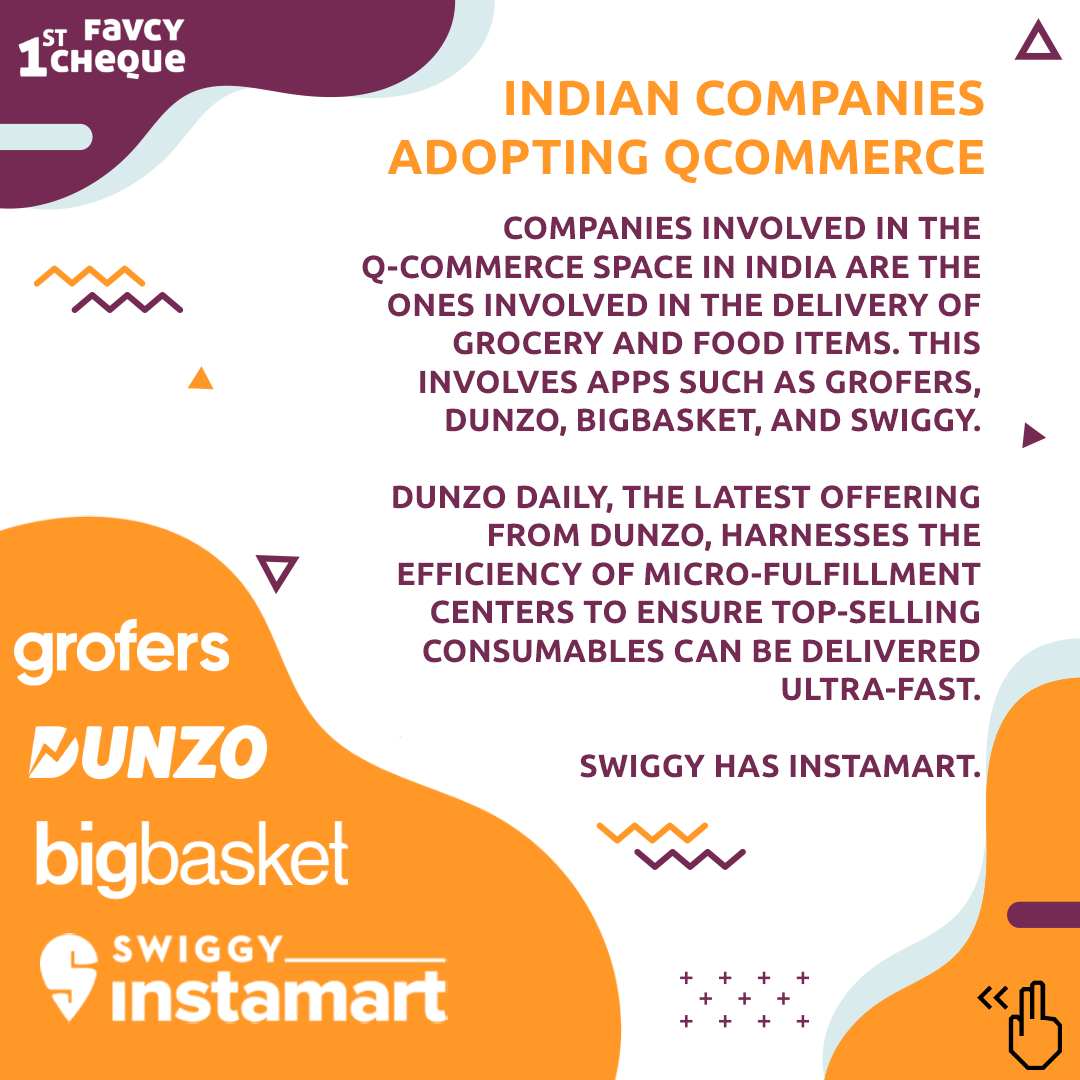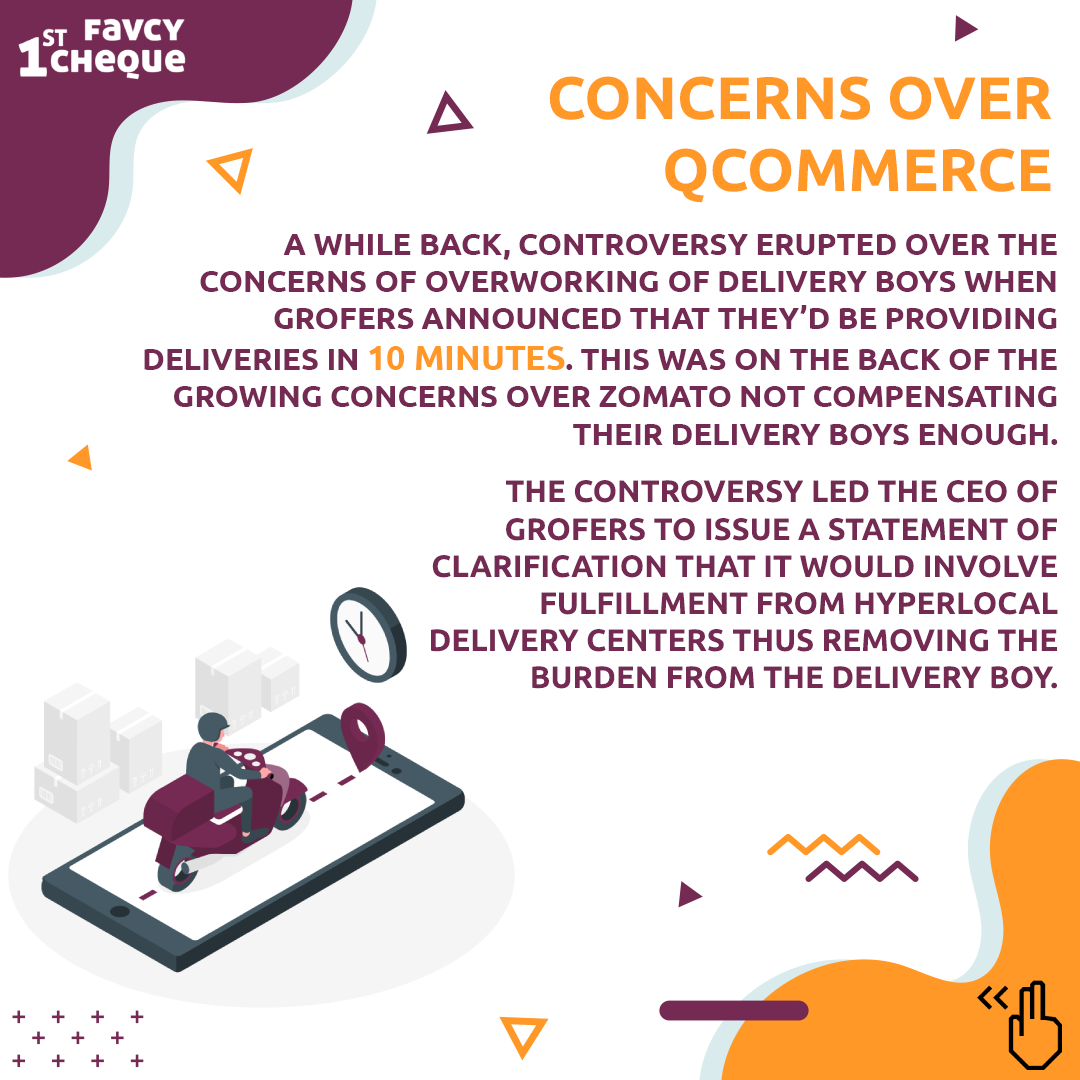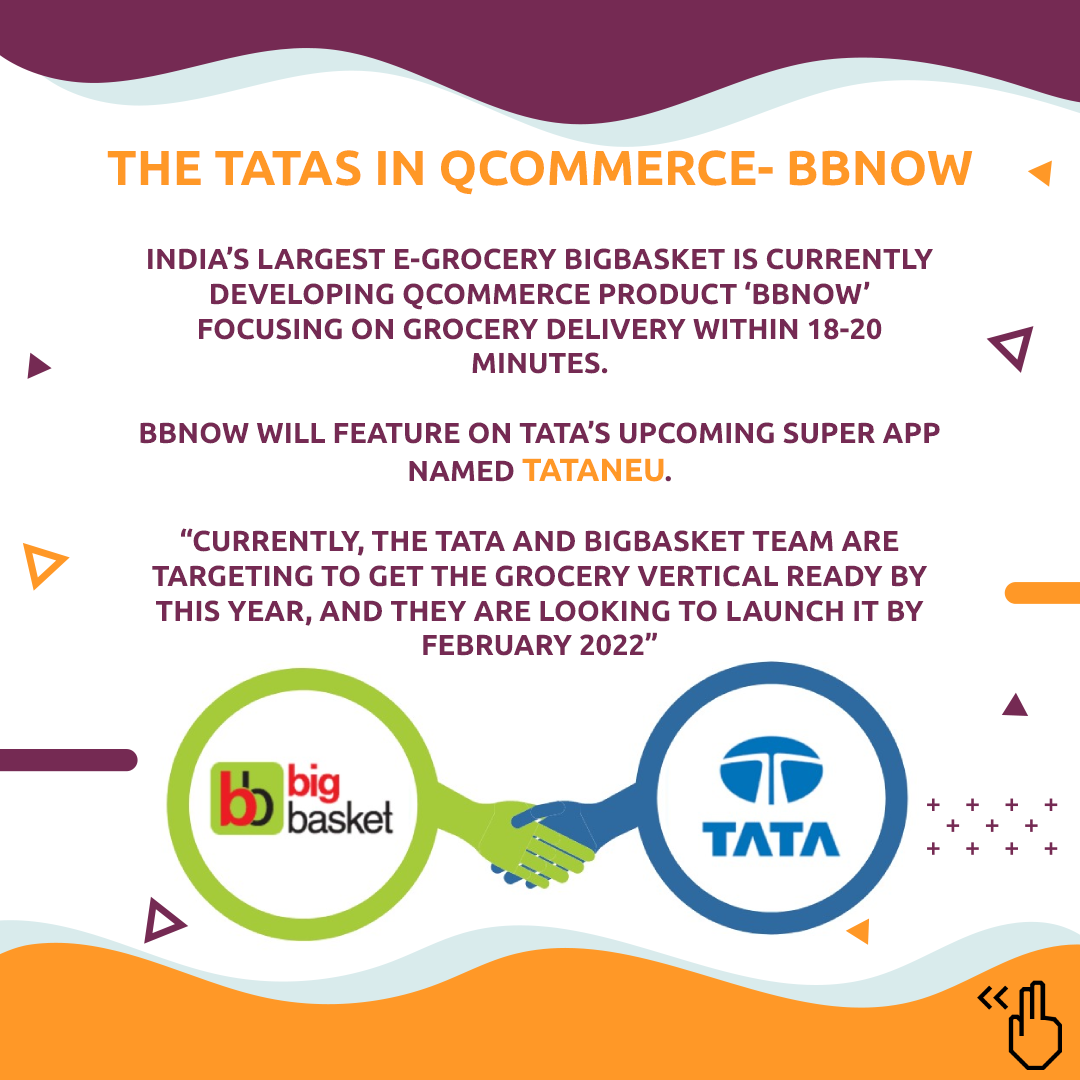 ---

Angel Investing — S1E1 "Finding a Purpose"
by Kiran Karthik, Category Head at udaan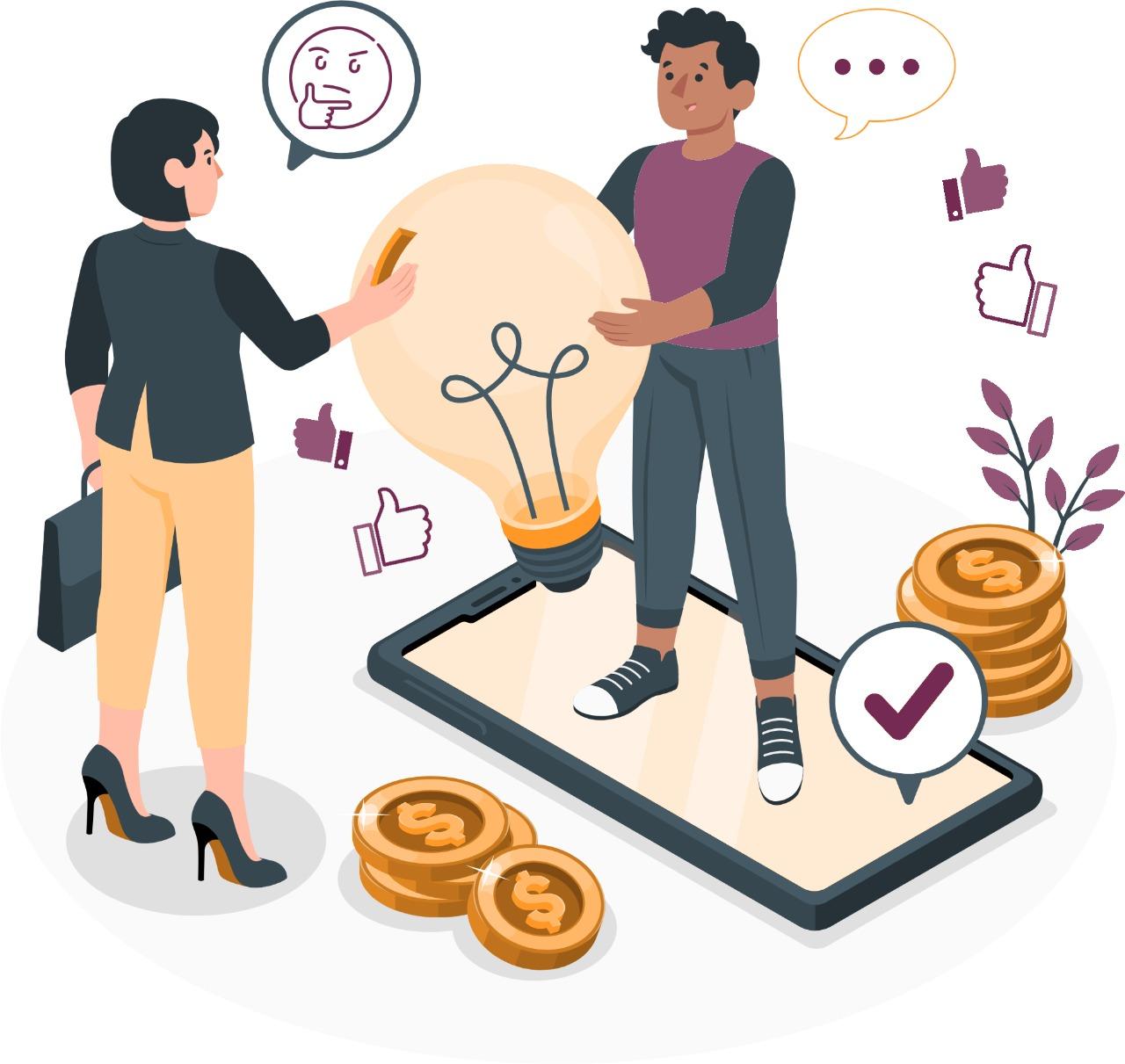 Ever wondered, Why do you invest in startups? What are you expecting from it?This week, we have a guest writer on our platform! 

Kiran Karthik, an active investor with 20+ startups in the last year, across multiple sectors like FinTech, Blockchain, D2C, Gaming, Edtech, and Media.




In this article, he brings out the unwavering questions that every investor has right before signing their cheques.





 Read on to find out!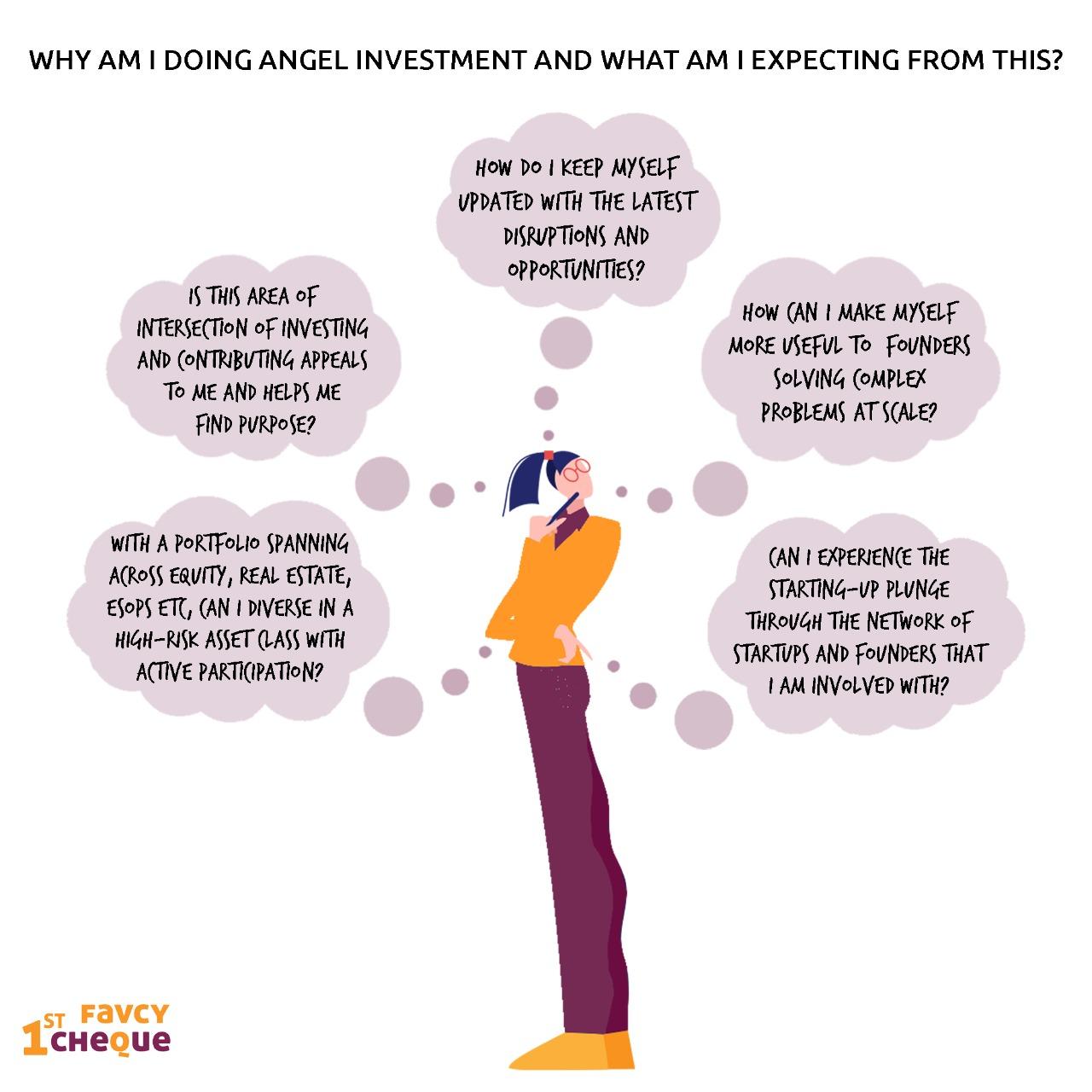 Acquire Expertise in Angel Investment and read our well-researched and in-depth topics about startups and investing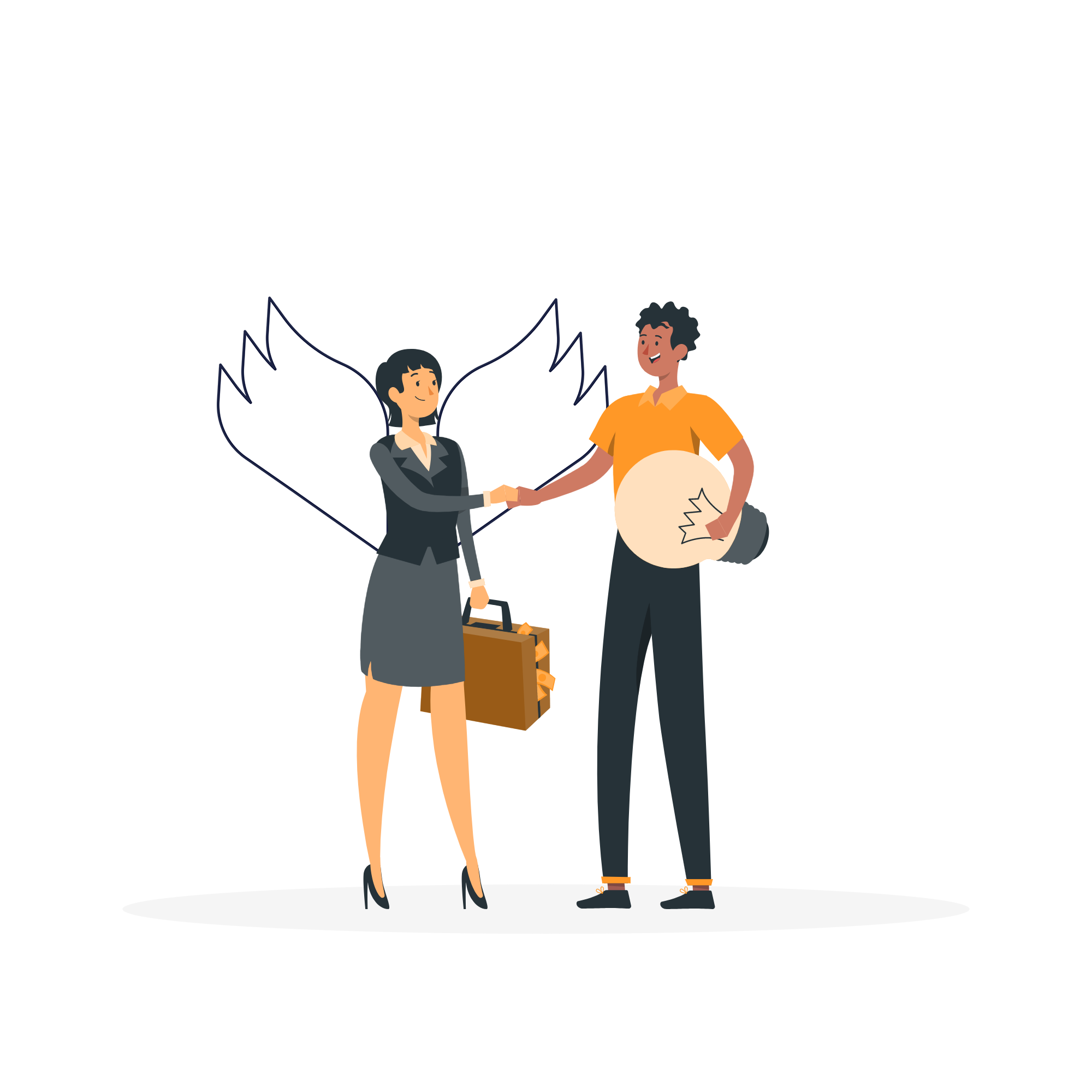 Life would be tragic if it weren't funny
by Khushdeep Sethi, Content Strategist, Favcy 1stCheque
It is true, isn't it? 
This week's interview reminded me how big the universe is. I interviewed a person with whom I share one of my favorite movies. Stick till the end to know more 😉
Meet Rhea Karia, Product Manager & Experience Designer; with her own venture (Brainsquad) in the pipeline. Ride Along as she recounts her journey as a novice angel investor, having invested in only one startup and looking forward to many more.
Get to know her investment journey, what prompted her to start investing in the Indian startup ecosystem and for any advice she could give to women looking to get into investing.
Q1 - What drove you to make your first investment and why?
I'm in the early stages of my career and being aware of my savings I noticed the surplus in the income and as anyone my age does, I started looking for investment opportunities.

Most people drive towards more traditional forms of investments like stocks, ETFs, and so on but that was never my calling; I never felt connected to that form of investments. My whole world is based on technology-driven ventures and I understand that well so I was looking for something on those lines.

Initially, angel investment was never on my list but I heard Yamika on clubhouse and I got acquainted with how 1stCheque makes angel investment accessible with small ticket sizes and enabling people to be a part of a change. The fact that every deal on your portfolio is risk mitigated and analyzed with scientific methodologies really prompted me to make my first investment. 
Q2 - What startup did you invest in and why?
I invested in Happy Soul. A lot of factors pushed me towards it. The wellness/ Mental Health space has become quite prevalent, especially amongst the younger generation. Happy Soul itself is positioned really interestingly. It's almost reminding me of a Shopify Plus dropshipping kind of a solution, and the fact it has a whole empowerment element to it as well. The tipping point for me was the fact they're already established in this space with a lot of in-hand experience. Pooja Bedi, one of the founders, really knows what she's talking about. Her expertise in the industry and keen knowledge of the financials implied her stronghold in every aspect. 

Q3 - What does your evaluation process look like?
For me, it'll always be the founder/s and the team. Does the founder have the right knowledge and expertise? Can s/he show demonstrative understanding of the domain? Does he have a sense of strategic clarity? 
Furthermore, the kind of problem they are striving to solve. Is the business model sustainable? Is the founder aware of how the proposed solution is anticipated to operate? Being from the world of technology, I would sort of mentally map out how they're gonna execute it, and if it seems technologically sound and realistic, then it's a big checkmark for me.
When it comes to the sector, I personally feel if the problem they're solving is unique enough to disrupt a particular market then the sector doesn't really have that much weightage.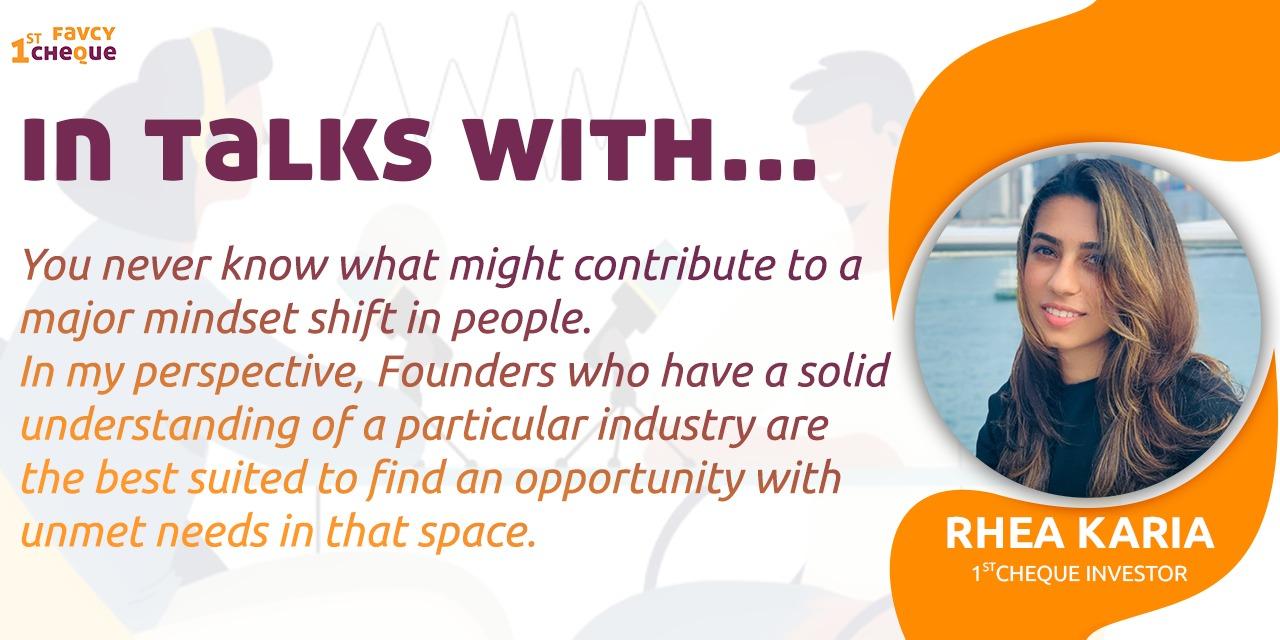 In my perspective, Founders who have a solid understanding of a particular industry are the best suited to find an opportunity with unmet needs in that space.
Q4 - Do you have any advice or insight for women looking to get involved with angel investing?
My advice to anyone, not just women, is you can do anything you want to but you need to take the first step for it. Never let being the only woman in the room hold you back. When you're thinking about investing in a company ask yourself: do I believe in the founding team? Is it aligned with my area of focus or investment? Am I looking to diversify out of my areas of interest for my investments? Don't be afraid to come along, to listen, and to learn more. You don't have to raise your hand for every investment, but make sure you don't miss out on an investment that's right for you. 
---

Here are the events of this week:

- Cryptocurrency Platform CoinSwitch Kuber Raises $260 Million, Valued At $1.9 Billion.

- Byju's Valued At $18bn In $300 Million Fund-Raise.

- Tekion Raises $250 Million In Funding Value To $3.5 Billion.
---
Stay tuned to receive the latest industry trends, investor insights, our exclusive angel bytes, and much more!
---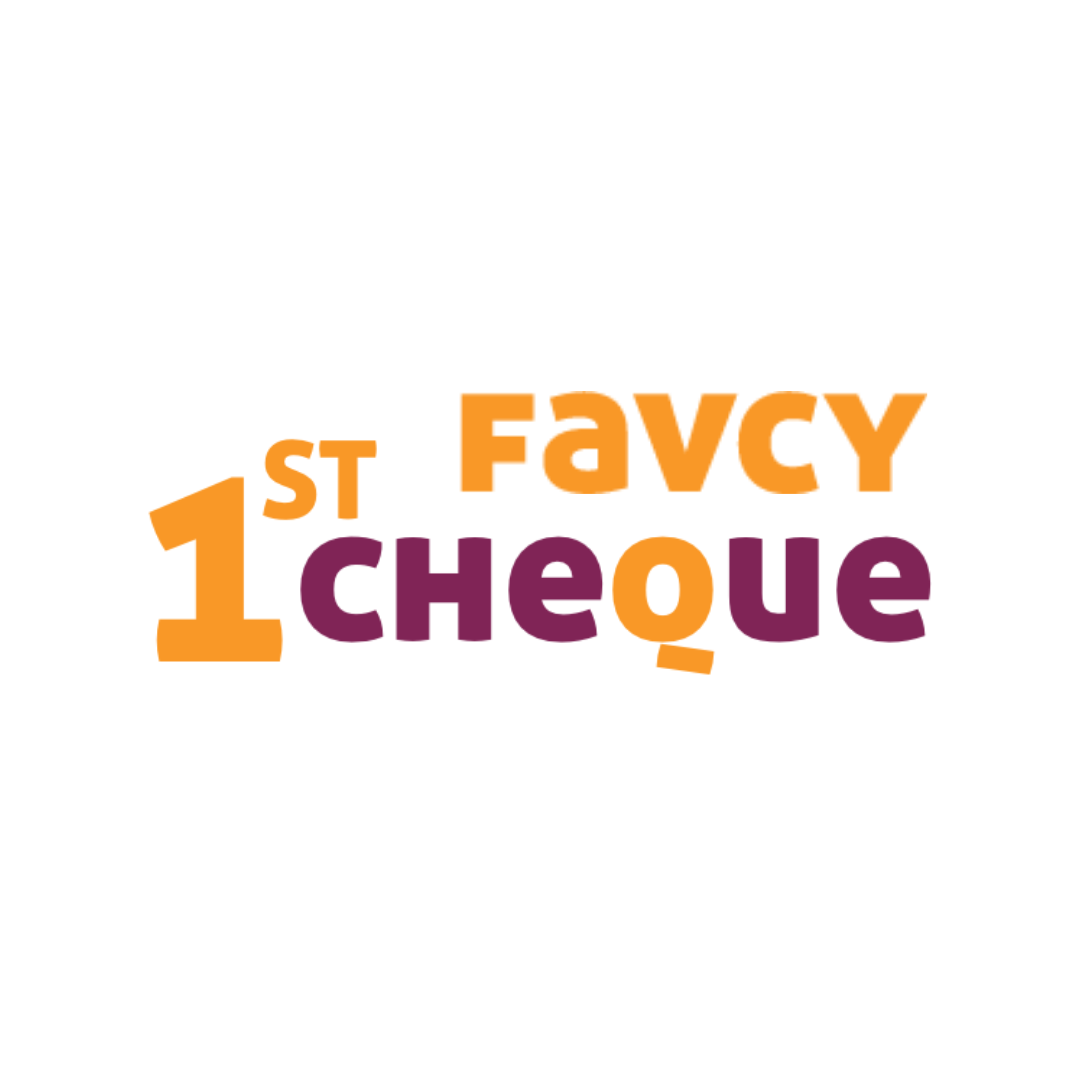 A platform for first-time angel investors to learn the science of early-stage startup evaluation. Get exclusive access to pre-vetted deal flow and make your first investment.     
Subscribe to our newsletter 👇🏻 Don't worry, it'll take just few seconds :)
Reach out to us: