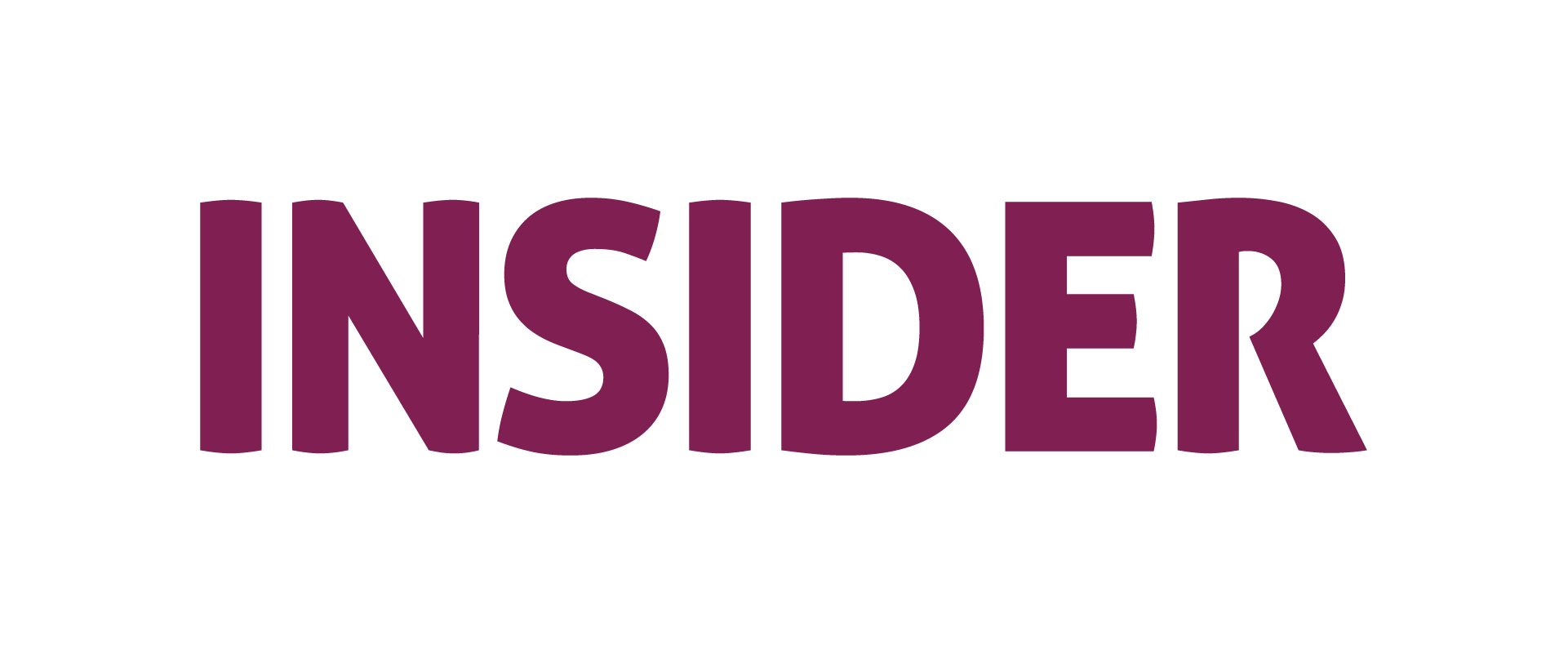 Have you heard of the Great Indian Startup Dream?
Dear reader, I had to shut down my enterprise blockchain startup (automated HR incentive distribution built on blockchain) back in 2018 because people were being sent to jail for running crypto platforms (literally) and understanding/adoption for blockchain based tech amongst corporate was zilch. We were clearly ahead of the times because today we have the world's first social media platform supporting tokens that's alive and kicking and right here from India. Did you know Chingari's crypto token $GARI raised $40Mn in 24 hours of its live sale :O

This week we bring to you a deep dive into Chingari's business model in our Favcy Review piece where our Content Lead, Khushdeep Sethi spoke to GARI's Head of Partnerships, Vivek K.

And then there's more furore that Indian talent is causing globally. What with the heads of multiple top companies globally being Indians. Of course the latest in line is Parag Agrawal. In our Short Take this week, we dissect the brain drain trend and its reasons. Read on to see how we can convert the 'American Dream' into the 'India based startup dream'.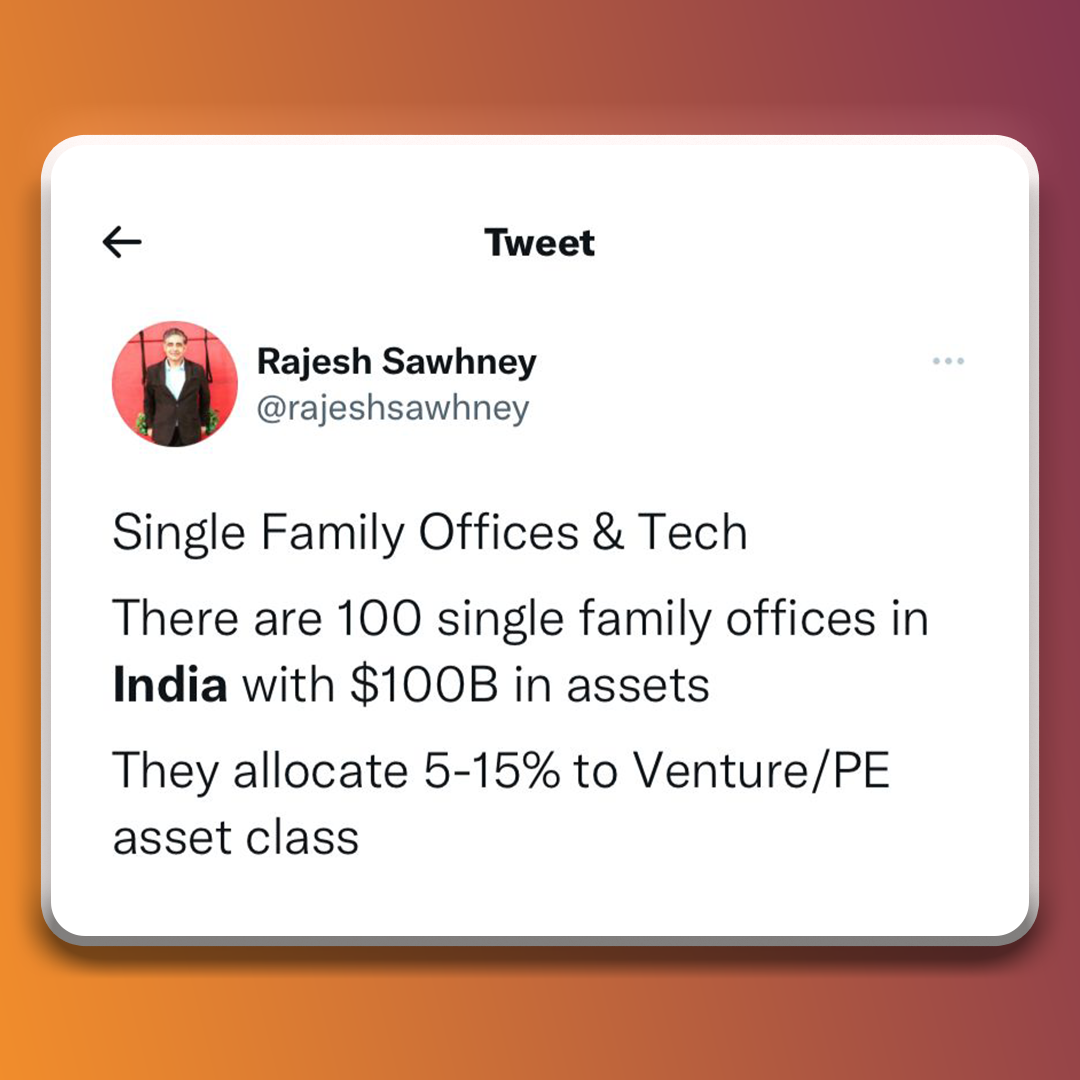 Did you know there's single family office and then there are multi family offices? In our Angel Bytes section this week we talk about the role that the family offices, specially the second/third generations are doing (can do) for the startup ecosystem.
Do share your feedback on this effort. You can mail us at insider@1stcheque.com

Cheers 🍻
Yamika
---

While we all bask in the reflected glory of Indians becoming global CEOs, let us pause to ponder what drives them to leave the country? 🤔🤔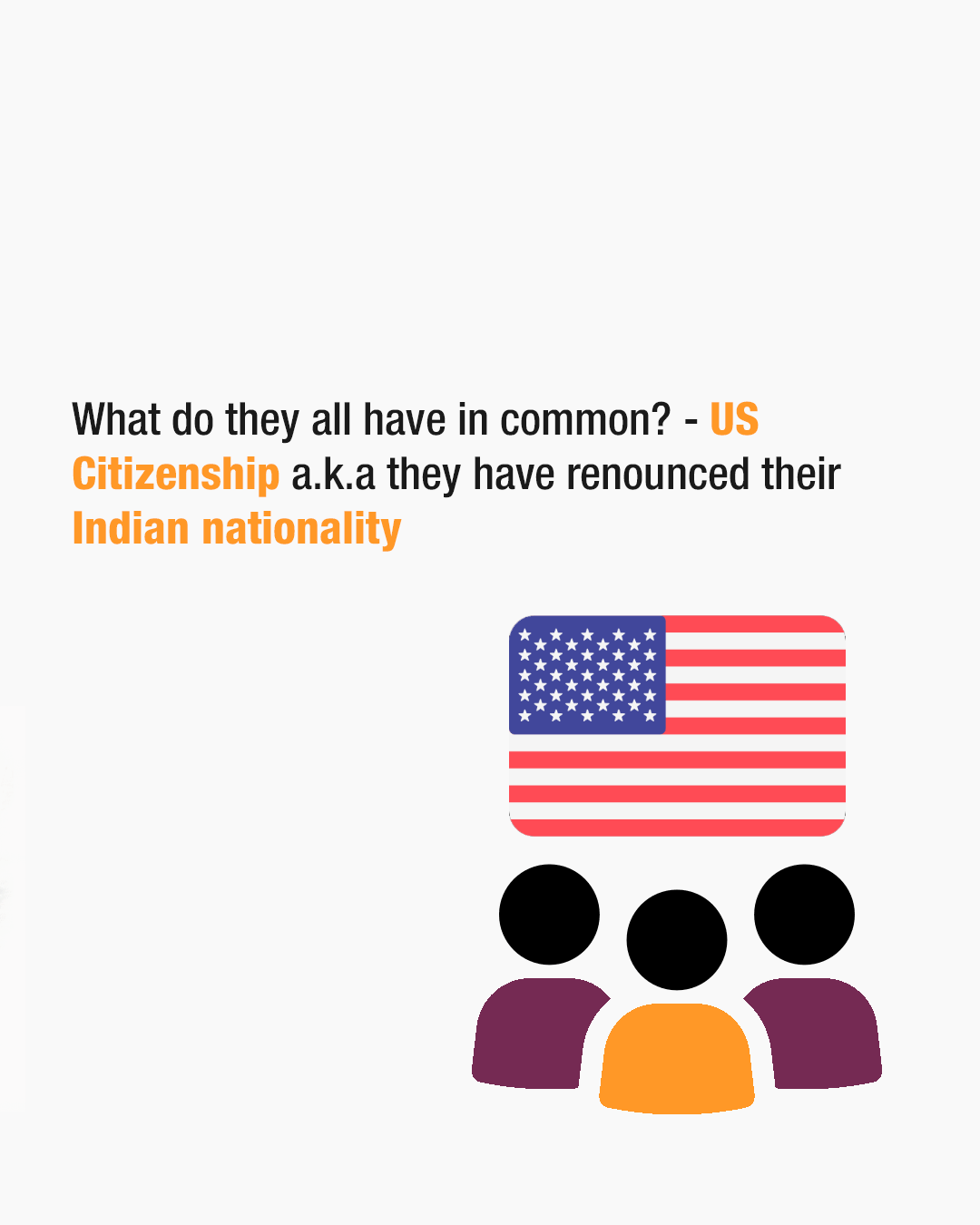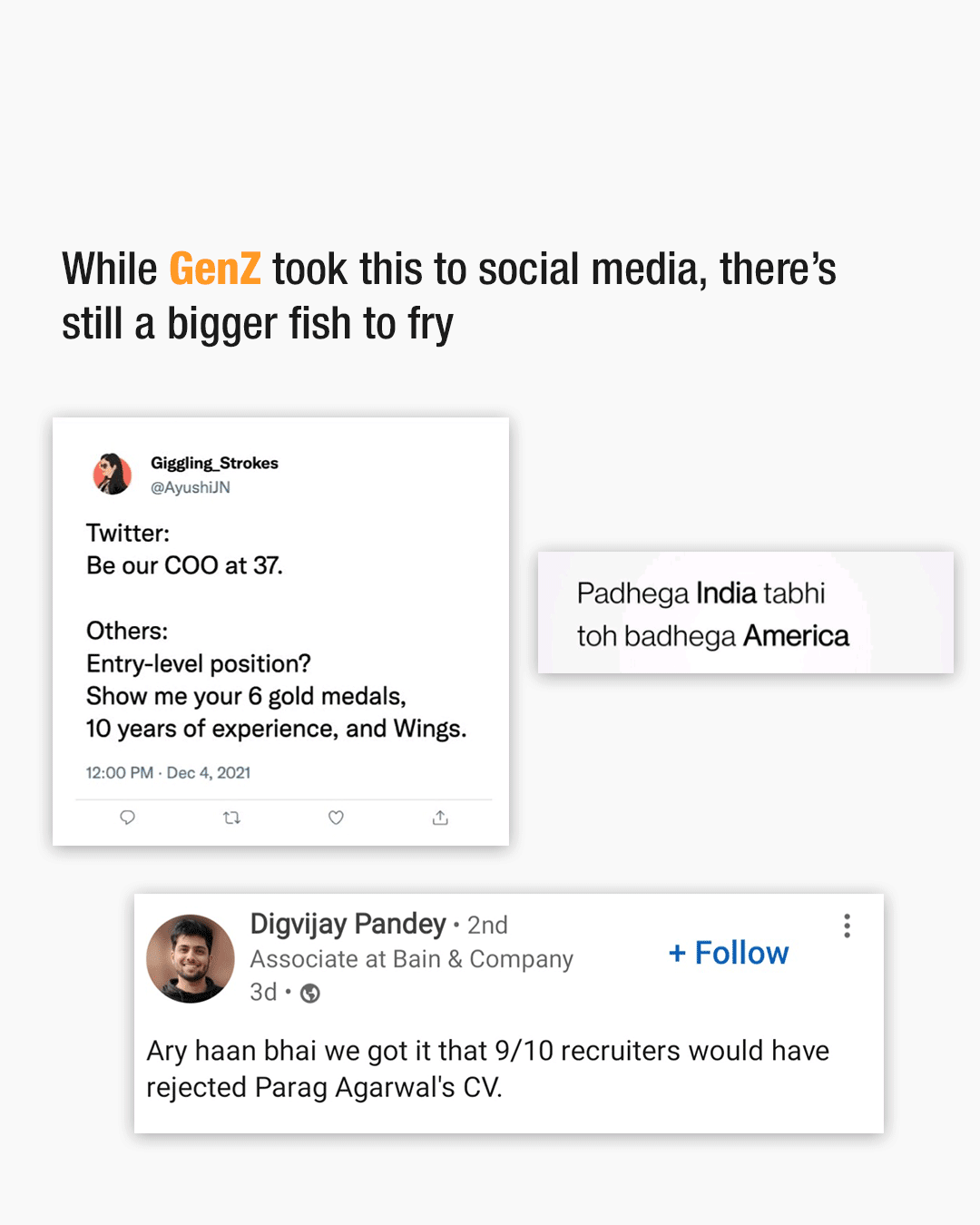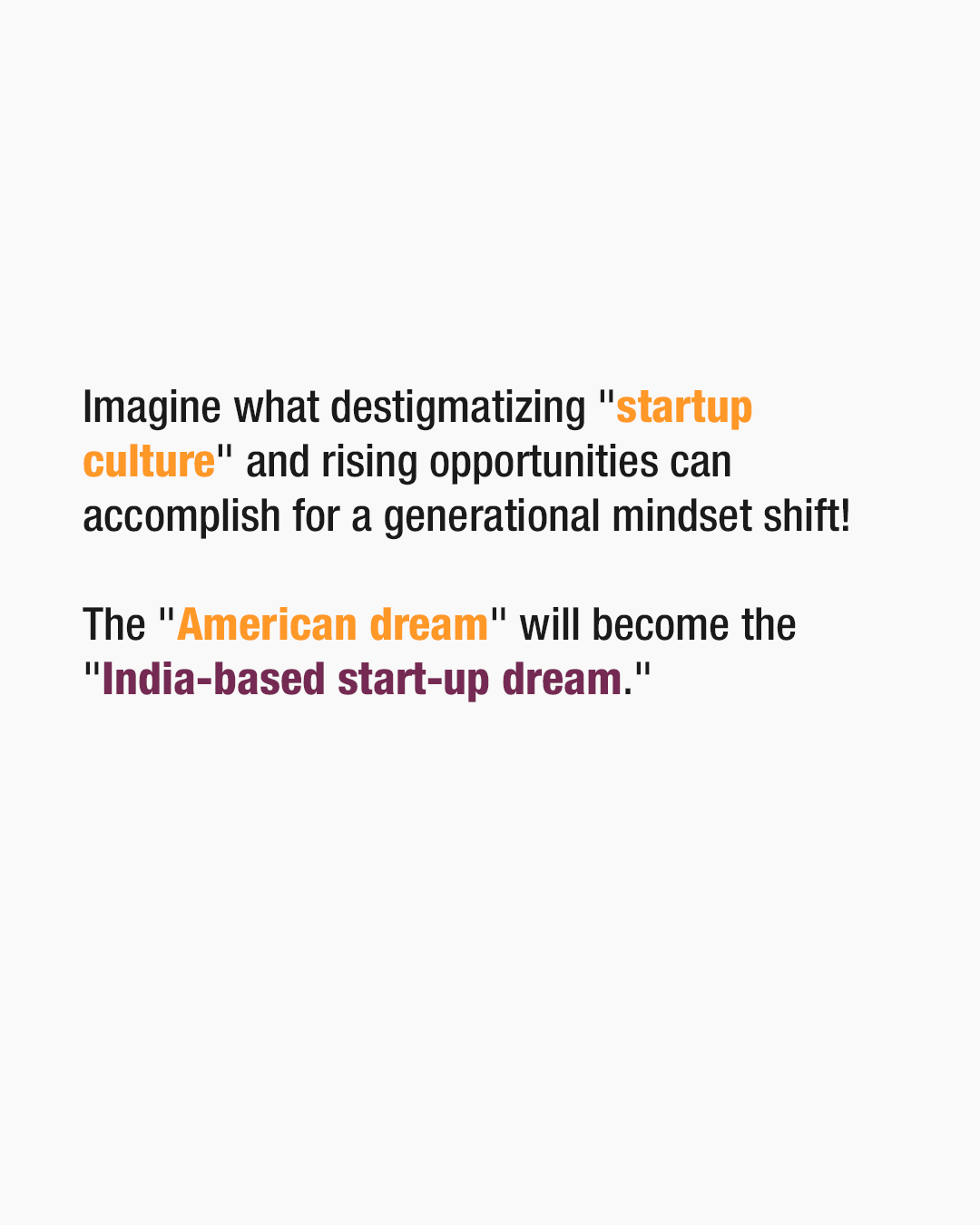 ---
Chingari🔥: The Blockchain Revolution In India
In Talks with Vivek K., Blockchain Partnerships, GARI
It's no surprise that Web 3.0 has revolutionised the creator economy by giving the power in the hands of the creators. But who's leading this in India!

Enter Chingari, a video-sharing mobile app creating crypto powered creator economy. Chingari created a social token '$GARI' with an aim to make content monetization more mainstream in India.

This week we have a special guest, GARI's blockchain partnership manager, Vivek K. in the house! 

From their upcoming IDO to making startup investments, Vivek has a lot to share about the blockchain industry.
Read on to find out!
---

Family Offices: The New Wave Of Investors
by Khusdeep Sethi, Content Strategist, 1stCheque by Favcy
 From unicorns to the epic IPOs, there's a lot that the Indian startup ecosystem has witnessed this year. But something unprecedented happened during these times.
Any guesses?
The rise of Family Offices in the angel investment space!
Traditionally, the role of a family office was almost limited to managing investments, administration of the family affairs through estate planning and tax planning. However recently, the role of a family office is rapidly expanding. The Nykaa IPO has put a major spotlight on Family Offices in recent times.
What's driving the recent evolution?
The changing trend of the startup ecosystem in India has begun to attract more and more family office investment. Family offices are now seeing a growing trend in terms of investments. Unlike the traditional portfolios of real estate and FDs, they are understanding the importance of diversifying* their portfolio. In a COVID-19-impacted market, Indian family offices have been looking at alternative asset classes like startups investments, financial markets hedge funds, derivatives, products that give absolute returns. The younger generation in family offices is entering the business with a higher risk appetite and global experience, becoming the driving force of this evolution. 
*Wait, how can I diversify my portfolio? Check our previous blog where we discuss this in-depth!
A quick analysis throws up that at least 100 Family Offices have sprung up in the past decade or so. They are expected to invest $30 billion in local startups by 2025 and have been participating in 50+ startup deals yearly since 2015.
Impact on Startup Ecosystem
Family office investment in India has emerged to become a sound and strategic investment option for startups especially early-stage startups. Below we show the percentage of family offices making early-stage investments broken down by the stage of investment. 41% of family offices making early-stage investments are seed rounds, while 31% are Series A, and 28% are Series B.

Both single and multi-family offices are inclined to make seed-stage investments as opposed to Series A and Series B funding rounds, with 39% of single-family offices while only 12% of multi-family offices show an interest in early-stage transactions. It's evident that single-family offices are more likely to invest directly in early-stage investments while multi-family offices typically prefer fund investment types.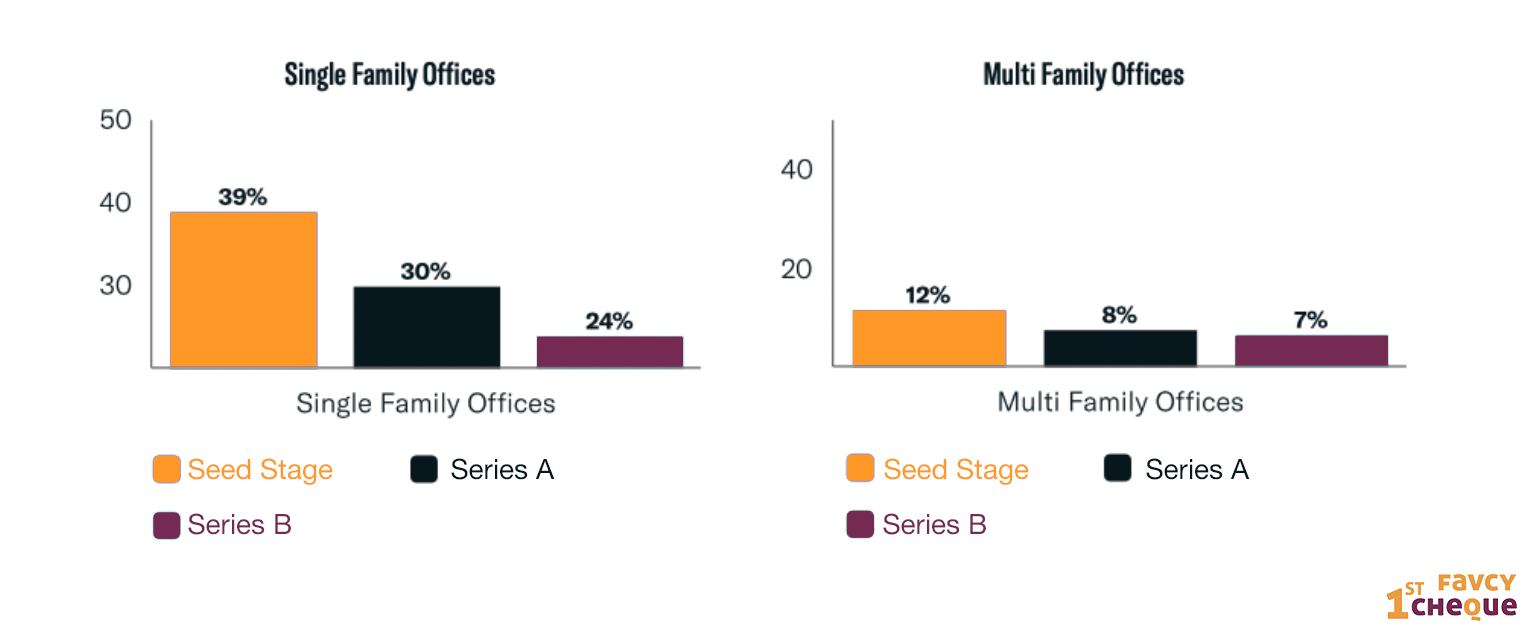 The family office investment – startup collaborations undoubtedly proved profitable for both parties. 

One of our investors comes from a family office and he expressed how he directed his family investments from traditional assets to more alternative investments.

"In my personal experience, traditionally we had only two sources of investments,i.e., unorganized loans and real estate for the longest period of time. What I noticed is the first generation haven't had such a great experience with the equity market thus the stereotypes lie embedded in them. The major shock was the kinds of returns we were missing out on. Being the second generation, I was witnessing the massive returns in the alternative assets which made me diversify our portfolio. Over the last two years, I've diversified a chunk of our family's investment portfolio. Family offices are making leaps and bounds to enter the startup wave of this era. Platforms like 1stCheque are making this more possible than ever before with their smaller cheque sizes and risk mitigated deals!" - Anshul Mittal, 1stCheque Investor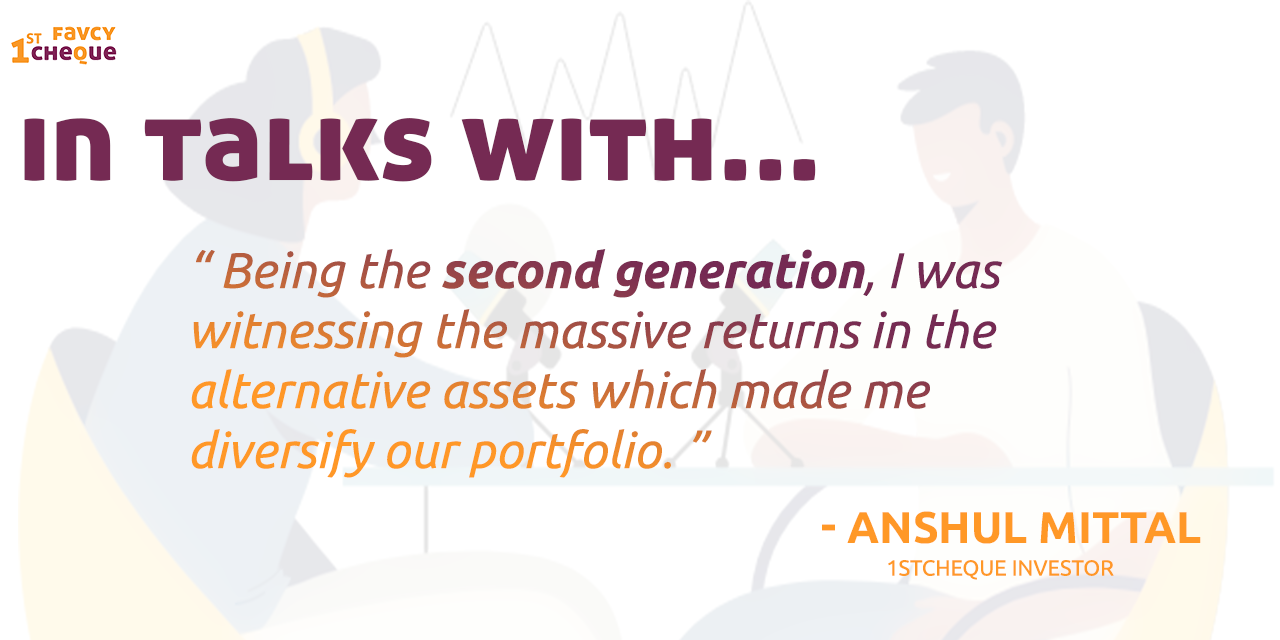 In Conclusion
Though some traditional Indian family businesses are still cagey about investing in startups, many are moving in with a higher risk appetite. People are realizing the potential of angel investment as an asset class. What has drawn them to the new asset class is its capability to generate superior financial returns even during the pandemic and such crises. At 1stCheque, we have our fair share of family offices investing in early-stage startups. With risk mitigation and small cheque sizes, it became easier for newer generations to re-direct their family investments.
---

Here are the events of this week:

- HR tech startup Sense raises $50 million

- Pocket FM raises $22.4 million from lightspeed and others

- Cybersecurity startup CloudSEK raises $7 million
---
Stay tuned to receive the latest industry trends, investor insights, our exclusive angel bytes, and much more!
---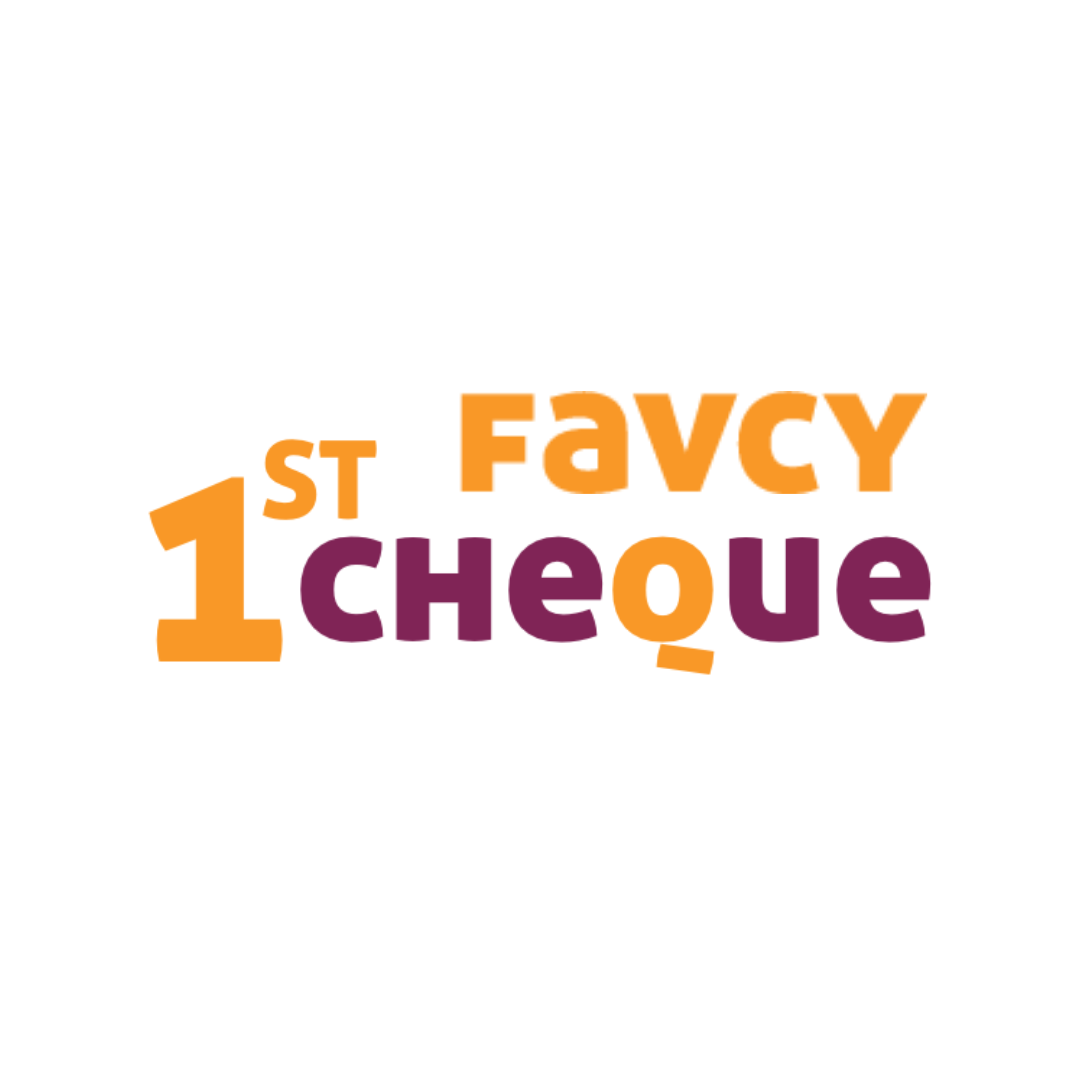 A platform for first-time angel investors to learn the science of early-stage startup evaluation. Get exclusive access to pre-vetted deal flow and make your first investment.     
Subscribe to our newsletter 👇🏻 Don't worry, it'll take just few seconds :)
Reach out to us:
Liked the newsletter, Share it with others!👇🏻