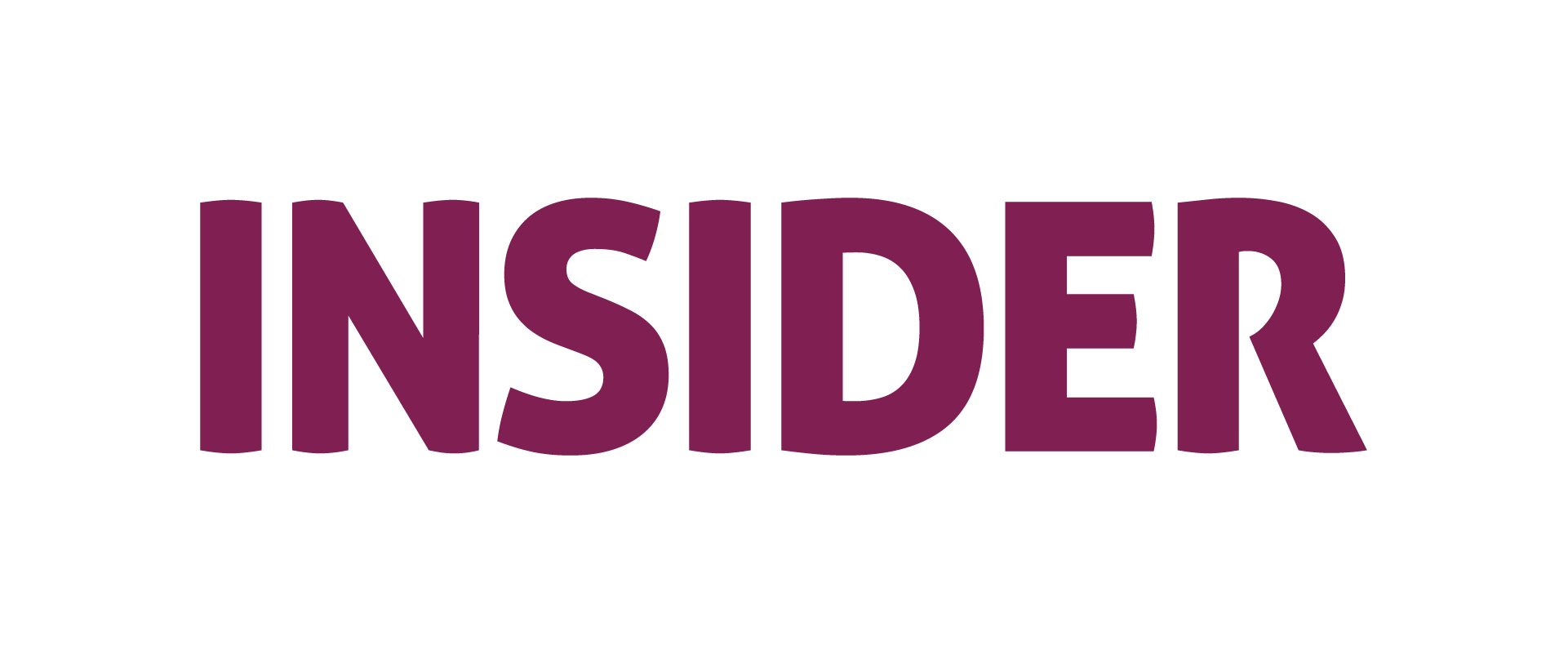 INSIDER: JUNE 26th, 2021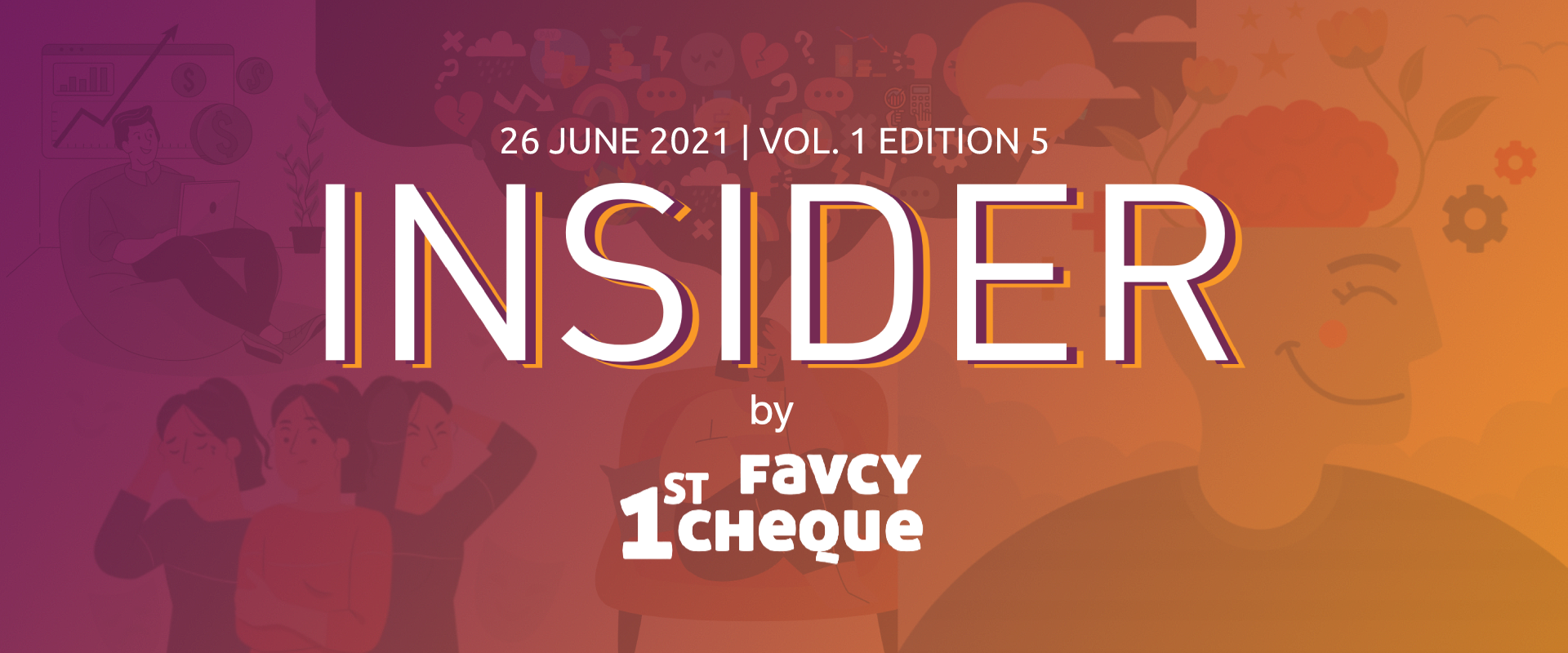 Dear Reader, as we prep for the onset of the inevitable third wave, a mention of our forever altered mental states becomes impending. 

The repeating pandemic waves, the resulting unending months of lockdown and isolation and the havoc wreaked all around us in the form of lives lost has left all of us with an altered state of mind. The endless work hours (the crevices filled up with house work), the limited social lives and the curbed life styles were bound to take their toll.

While the situation looks grim, I can see the bright side here - the suddenness of the past year has brought the topic of mental health to the centre stage.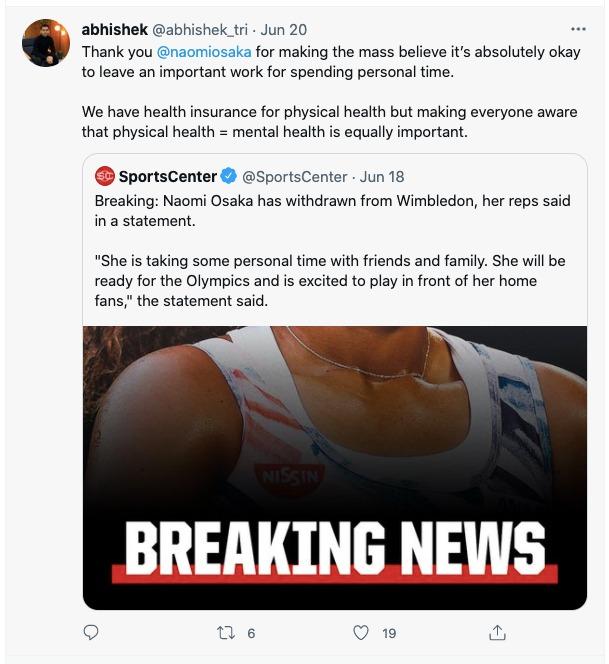 The above tweet (and the incident) is surely a beacon of hope. There is a need to normalise these conversations and what better way to do it than for our global influencers to lead the way. Taking the cue, we take a deep dive into the mental health/coaching space in our this week's Review Section. Harshit Joshi, Partner, Favcy talks about the early players in the space and dissects the gaps.

What else do we have for you this week?

We talk about founder-market fit this week in our Insights section and guide you on what returns to expect from your angel investments in our Angel Bytes section.

And we have an invite for you to our Opening Day Replay session happening later today. Register to hear the founders of Pwn Academy pitch and ask direct questions to Favcy Partners around our thesis, round details, etc.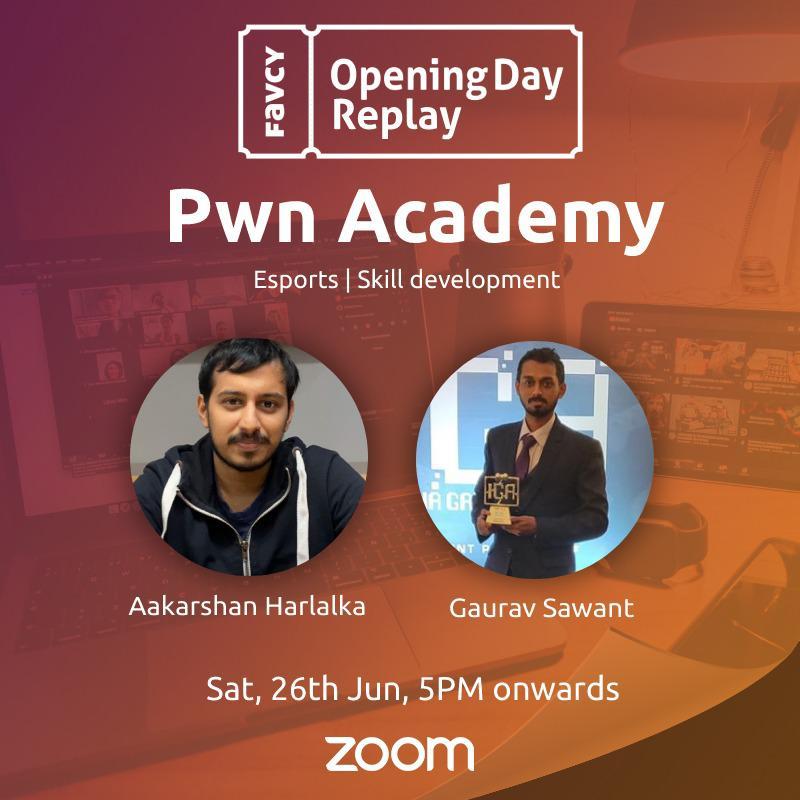 Do share your feedback on this effort. You can mail us at insider@1stcheque.com
Cheers 🍻
Yamika
---

Here are the events of this week:
KKR buys $625 million stakes in Vini.

Trell set to raise $40 Mn led by Mirae Asset and H&M.

Quantela raises $40 million from Digital Alpha.
---

Smile and wave at the rising mental well-being wave 👋
Harshit Joshi, Founding Partner, Favcy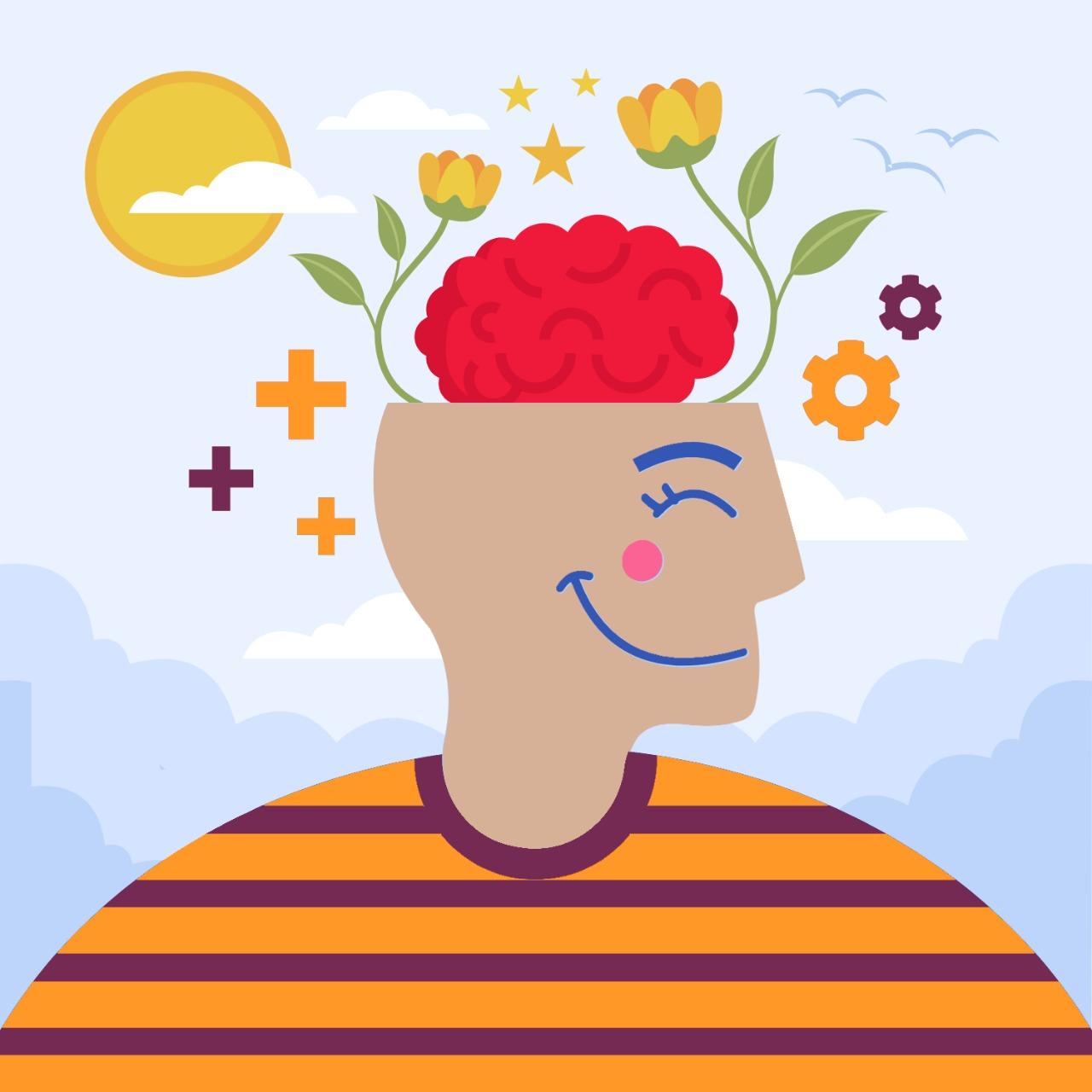 I got a message from someone at work earlier this month, "Hey Harshit, how can I get in touch with your therapist?
Was looking for help in areas I do not fully understand. Is he or she a coach? A psychologist? A psychiatrist?" and at first it sounded like a typical reference that a colleague or friend might be searching for. 

Small sample size? For sure. But one thing is evident from the tough period that all of us have gone through or are continuing to go through.

The lack of awareness around mental health is a multifaceted challenge in a country like India, but awareness is surely the first step towards action. Thanks to some highly enterprising startups we surely have some problem solvers who are building towards a better future.

In our this week's review, We take a look at some of these emerging problem solvers across the landscape :)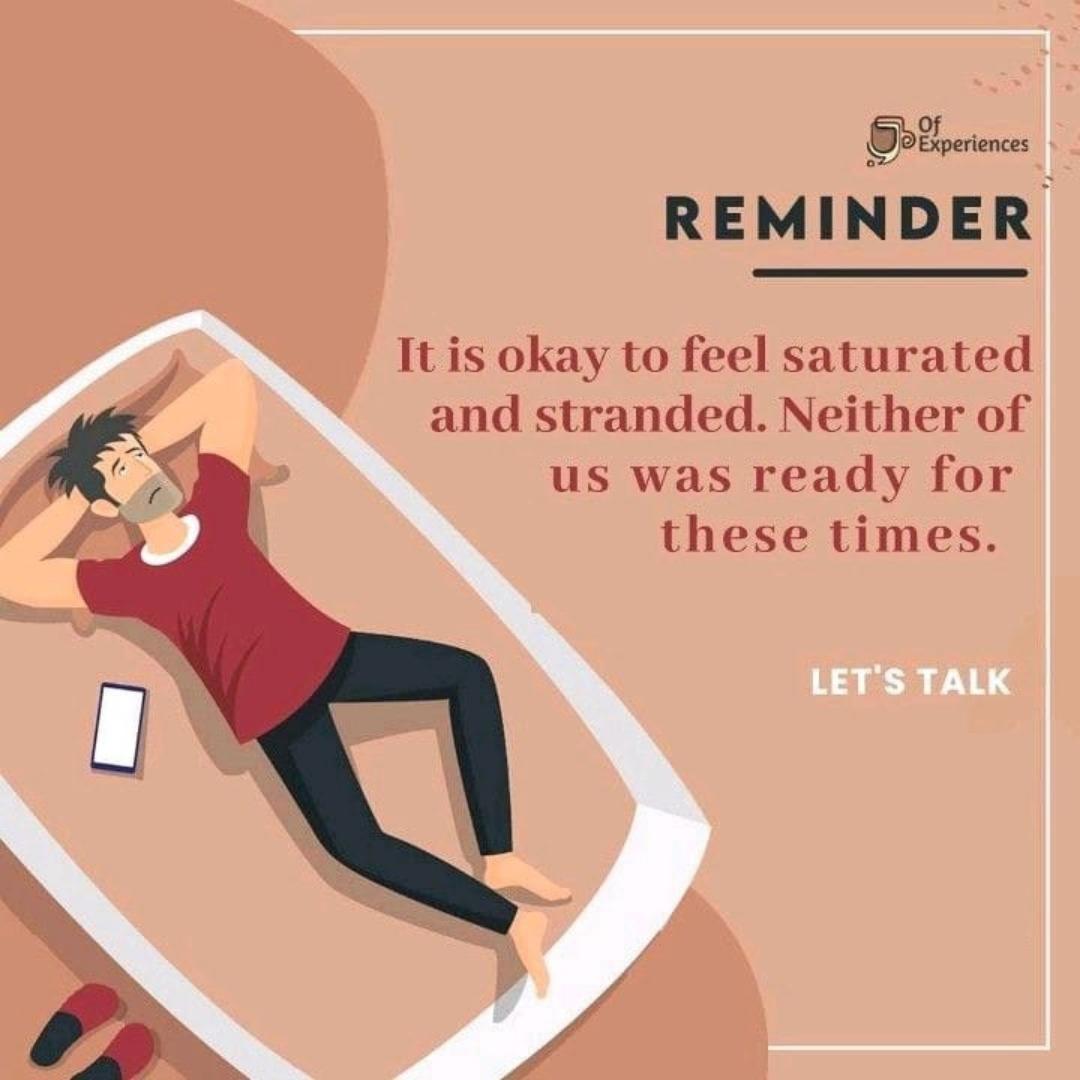 OfExperiences is not just a platform to interact but a platform that offers individual development services across different personal and professional challenges. OfExperiences enables individuals to interact with other real people who share their real stories that enables users to build self paced growth.
​
---

How do investors evaluate founder market fit- Satveer Singh Thakral, CEO, SGAN
Founders must have a deep understanding of the market they are entering, and their product should satisfy strong market demand. Satveer Singh Thakral, CEO, Singapore Angel Network (SGAN), explains how investors appraise and study Founder Market Fit.
​
---

Acquire Expertise in Angel Investment and read our well-researched and in-depth topics about startups and investing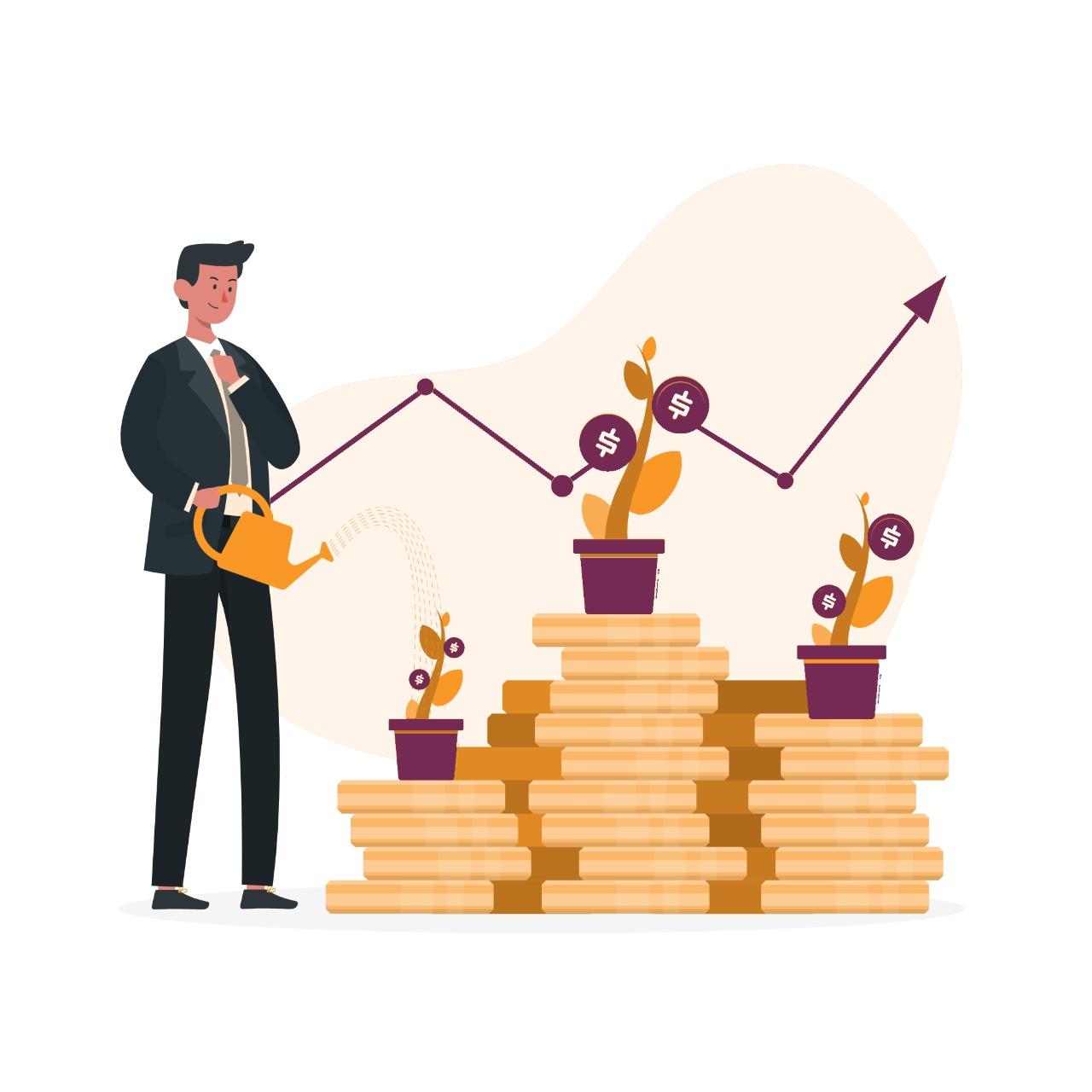 What kind of returns can you expect on your investment?
Angel investment in startups is deemed as High Risk, High Return asset class. In the past weeks we have explored evaluations, risks and different mediums of investments, let's talk about the prime motive behind investments - RETURNS.
That's what we all are here for, right?

In general, angel investors expect to get their money back within 5 to 7 years with an annualized internal rate of return (IRR ) of 20% to 40%.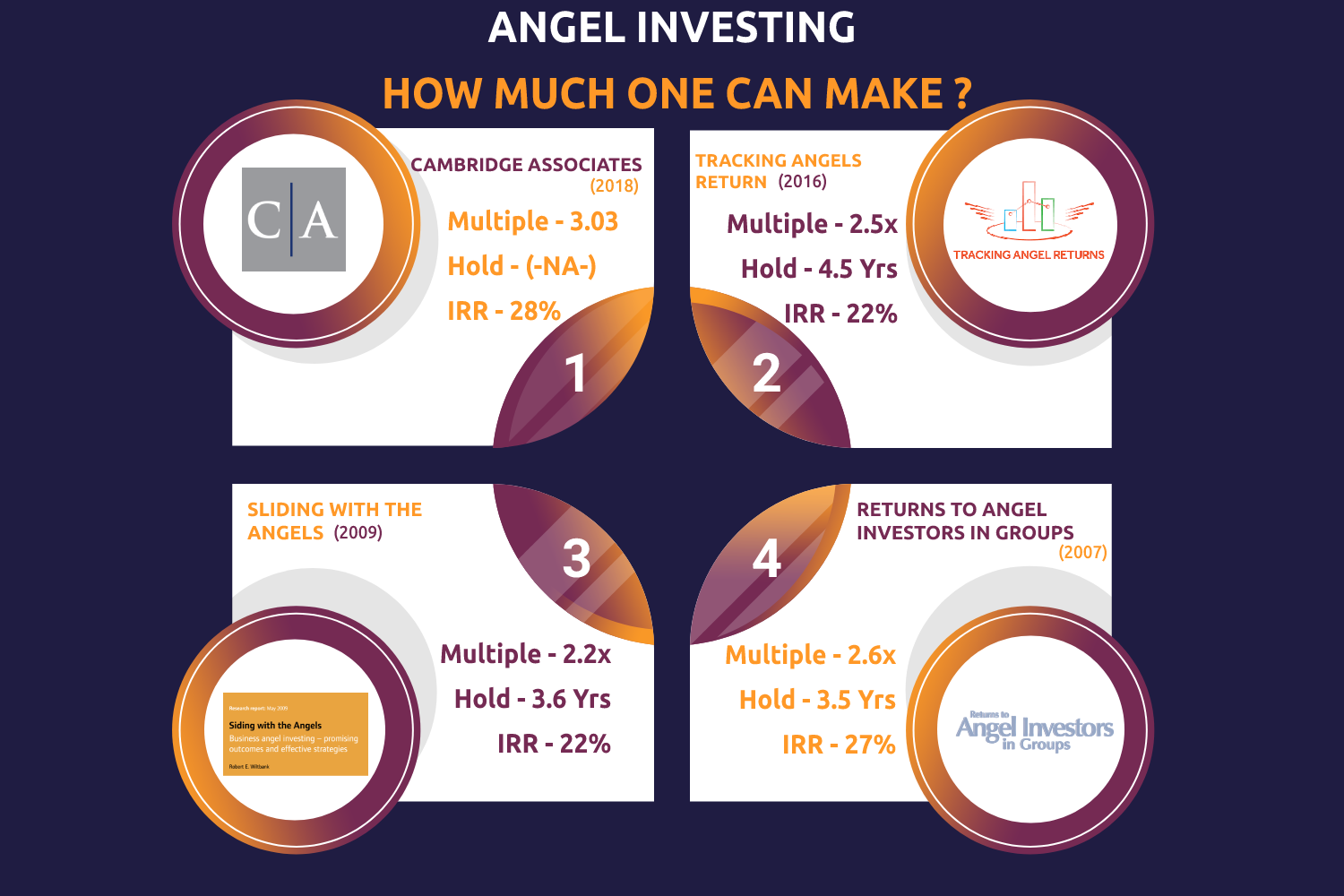 However, there's not one fixed number or data that can tell you the kind of returns you can expect. The reality is, these investments are illiquid assets and it's hard to pinpoint the exact outcome. What we can ensure is maximum returns in the long run.

High returns are correlated with how long you are able to hold your investments* and diversification of your portfolios which is achievable by investing in about 10+ companies a year.

*I say - able to hold your investment - because as a small ticket sized angel there is only so far that you can go with the startup, before you are made to exit - by founders or larger investors, who more often than not like a clean cap table. Thus, the earlier you invest, the longer you can stay and higher could be your returns.


More diversified portfolio ↔ Higher Returns
How many of you are aware of Alphabet Inc.?
They launched as a startup in 1997 with $1 million in seed money from FF&F.
In 1999, the company was growing rapidly and attracted $25 million in venture capital funding, with two VC firms acquiring around 10% each of the company.
In August 2004, their IPO raised over $1.2 billion for the company.
The original investors acquired almost half a billion dollars, a return of almost 1,700%.
Still no clue?
Now, how many of you know about Google?
Duh, everyone!

The crux is invest in ideas, take bigger reasonably-mitigated risks and as Leo Tolstoy says, 
"The two most powerful warriors are patience and time.'' 
Be patient with your investments as they might be your next home run.
At Favcy, we are facilitating your entire journey as an investor. From providing you a pre-vetted deal flow of risk-mitigated portfolio startups to building the ventures into VC fundable revenue generating businesses and increasing your returns. Apart from the founders and the later stage investors, in the case of our portfolio startups, we (the Venture Builder) become the front runners to buy back equity from our 1stCheque investors and give them an exit.
---
Stay tuned to receive the latest industry trends, investor insights, our exclusive angel bytes, and much more!
---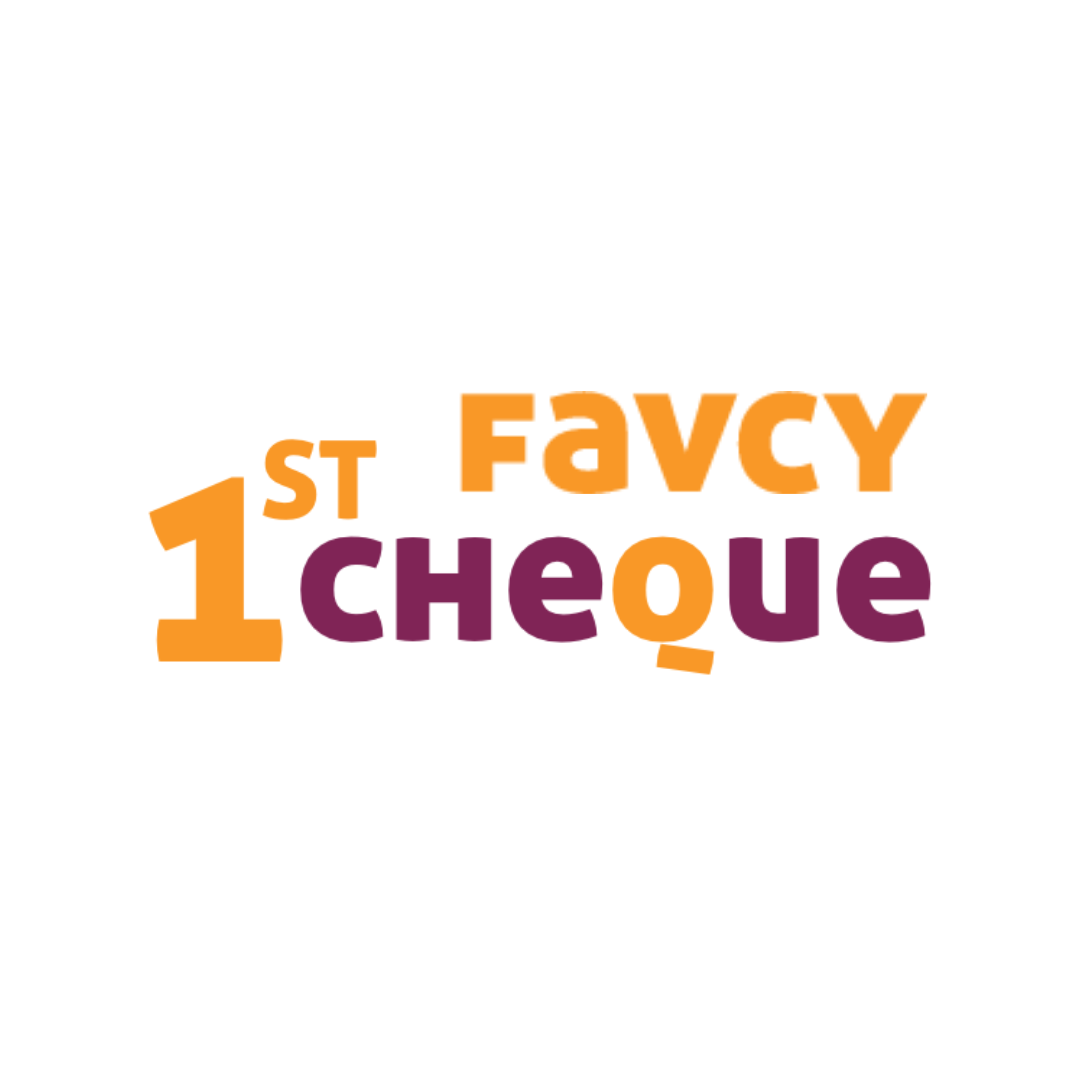 A platform for first-time angel investors to learn the science of early-stage startup evaluation. Get exclusive access to pre-vetted deal flow and make your first investment.      
Reach out to us: