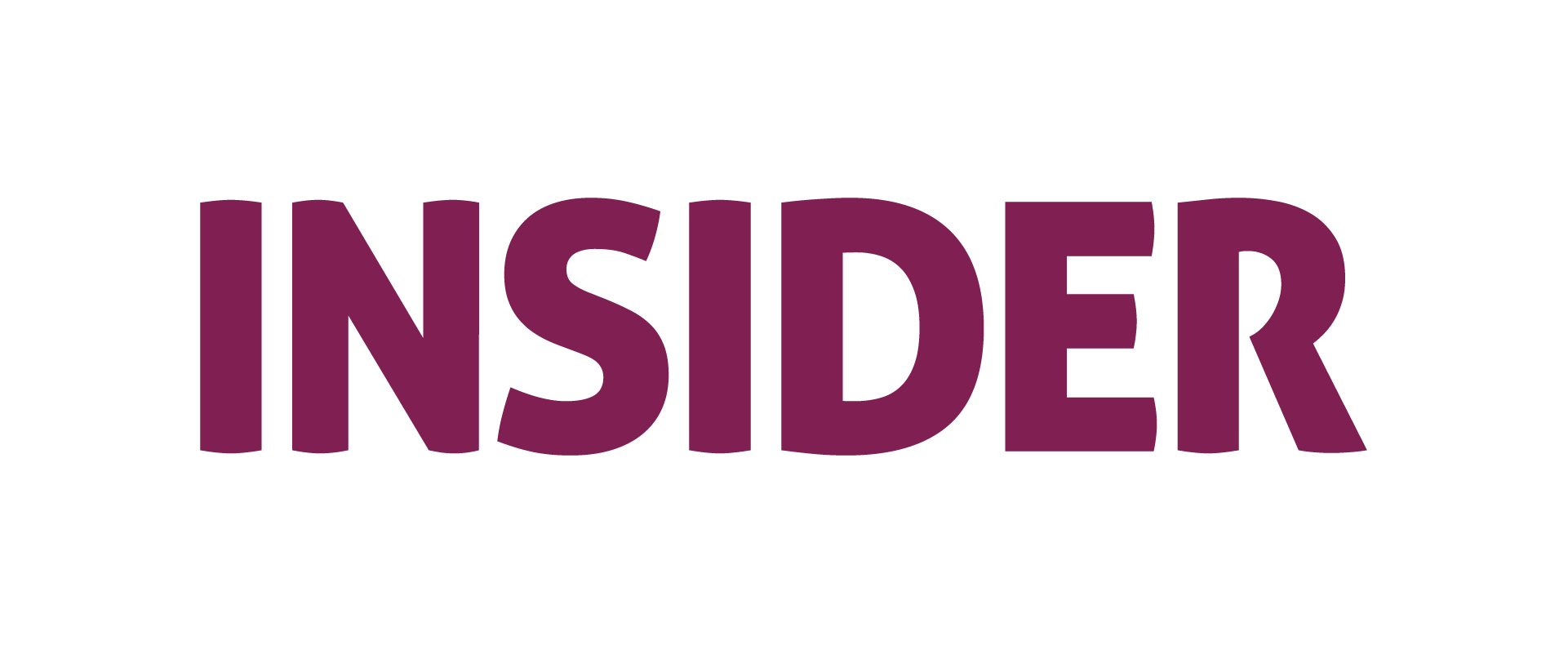 10 min deliveries. The need of the hour?
Dear Reader, do you remember the time when we used to have 12-hour power cuts? For some, it was the most frustrating event of their lives and for some, it was a reason for another card game. Recently, I realized that today's gen alpha (psst, I feel so old 🙍) live in an age of constant and instant availability which makes them have a patience level of the size of a peanut 💁
This makes sense for such popularity gain of QCommerce. We're living in the age of 10 minutes delivery and 5 minutes cab expectations 😨. Every big league startup is trying to get their hands dirty with this. You might have heard of the recent announcement by Zomato and how they'll enter the 10 minutes delivery space via Zomato Instant.
Well, it has received both positive and negative buzz. In this week's Favcy Review, our Content Associate, Ninie Verma takes an instant spin around the recent hyperfast delivery fiasco.
While talking about startup giants, we can't miss Paytm's recent string of fouls in the past few years leading them under RBI's eyes. In this week's short take, we cover how this fintech giant landed itself into a giant pickle!
Additionally, we have a special surprise for our 1stCheque community.

From Amitabh Bachan to Elon Musk, everyone has jumped on the NFT Bandwagon. Most web3 startups are super slow to catch up with anything to do with crypto, NFTs, or blockchain in general. But Chingari has proven its mind in the game every now and then.
This week, we have a special guest - GARI Panda NFTs. GARI Panda is an Exclusive Collection of 9,999 unique Panda NFTs on SOLANA. 
One of the powerful utilities of the GARI Panda NFTs is the Chingari Ads Club. Currently Chingari app gets 250 Million video views daily, making it a desirable platform for brands & businesses to advertise their products. The catch here is - these brands MUST own a GARI Panda NFT to get advertising access on Chingari. Let's think about what this means in the long run.
Chingari is a goldmine of advertising opportunities for these businesses. When the Chingari Ads Platform opens for public, these businesses would have to buy one of the Panda NFTs in order to get advertising access.
And since they gonna miss out on buying the GARI panda NFTs early, the only place they can buy them is secondary marketplaces (in talks with MagicEden for the listing). Guess what the price of the pandas would be on MagicEden? Definitely NOT 2SOL.
This isn't just an early opportunity to mint the NFTs, but also mint massive money for the early adopters (as always is the case with all things crypto).
For our 1stCheque community, Gari has come up with a special offer of 100 whitelist spots wherein each wallet can mint max 2 NFTs.
Get your early access here
Do share your feedback on this effort. You can mail us at insider@1stcheque.com
Cheers 🍻
Khushdeep

Paytm has racked up a string of fouls in the past few years, testing the RBI's patience.
In the latest case, it reportedly strayed into enemy territory and failed to follow rules, yet again.
Read on the see how the Fintech giant landed itself into a giant pickle!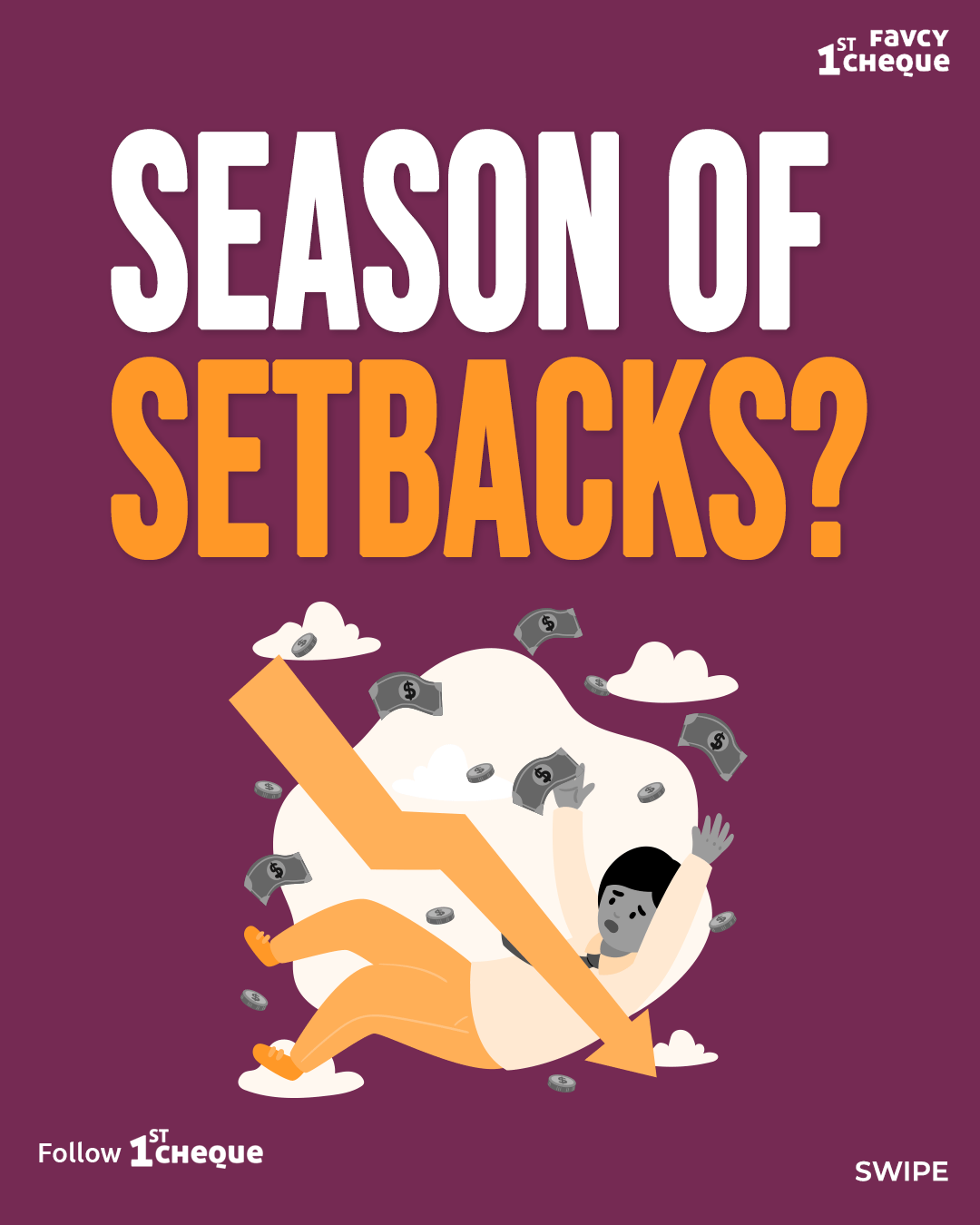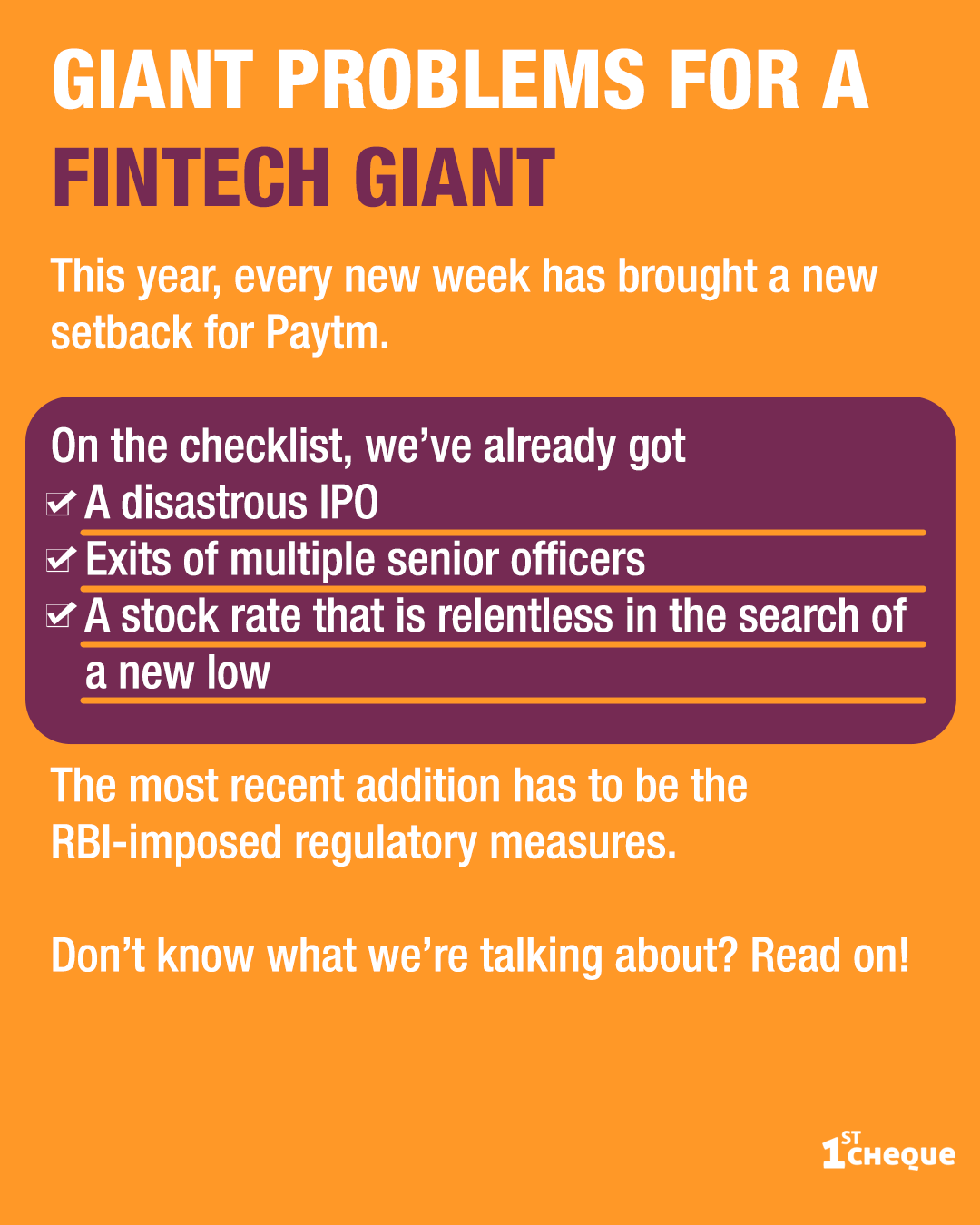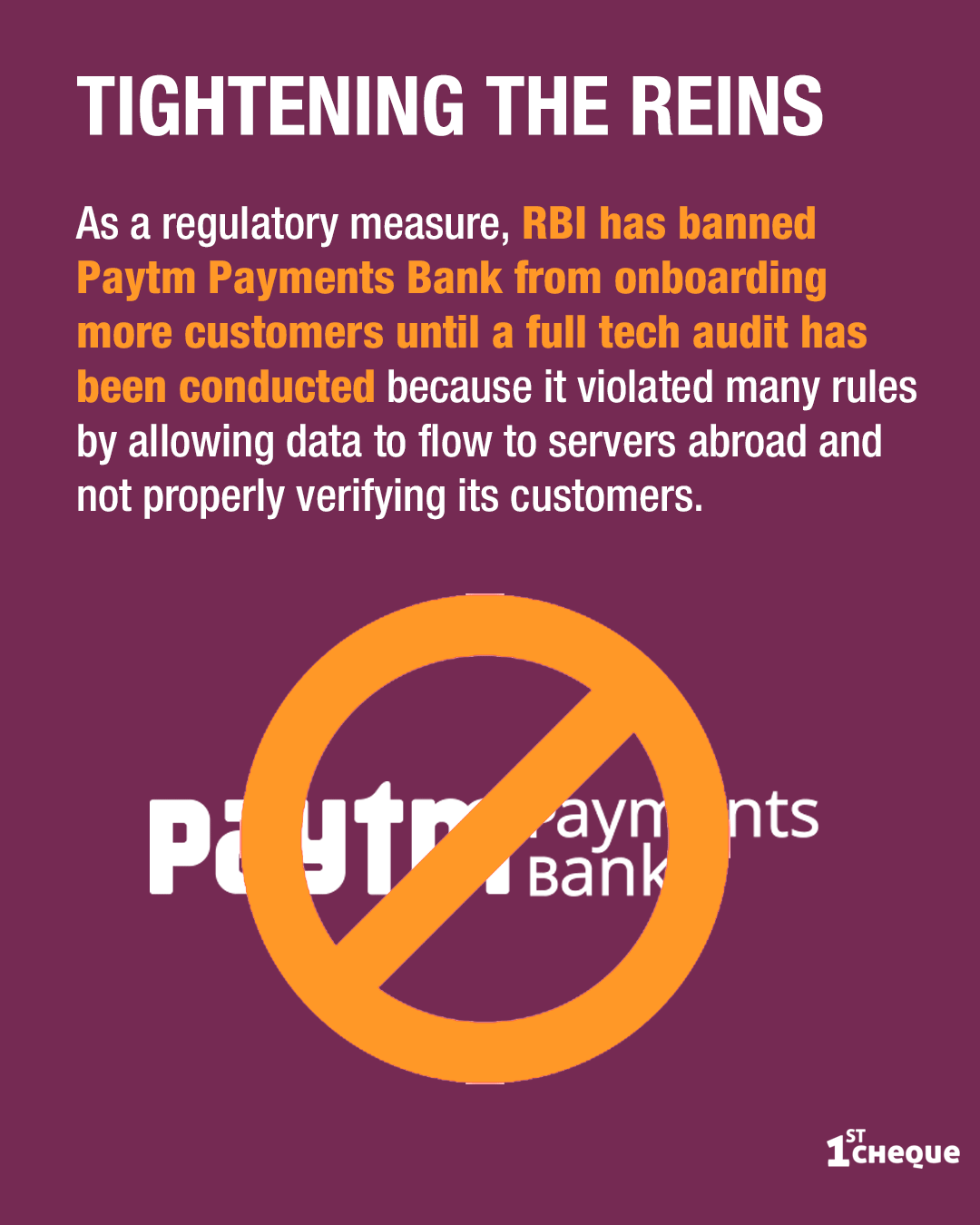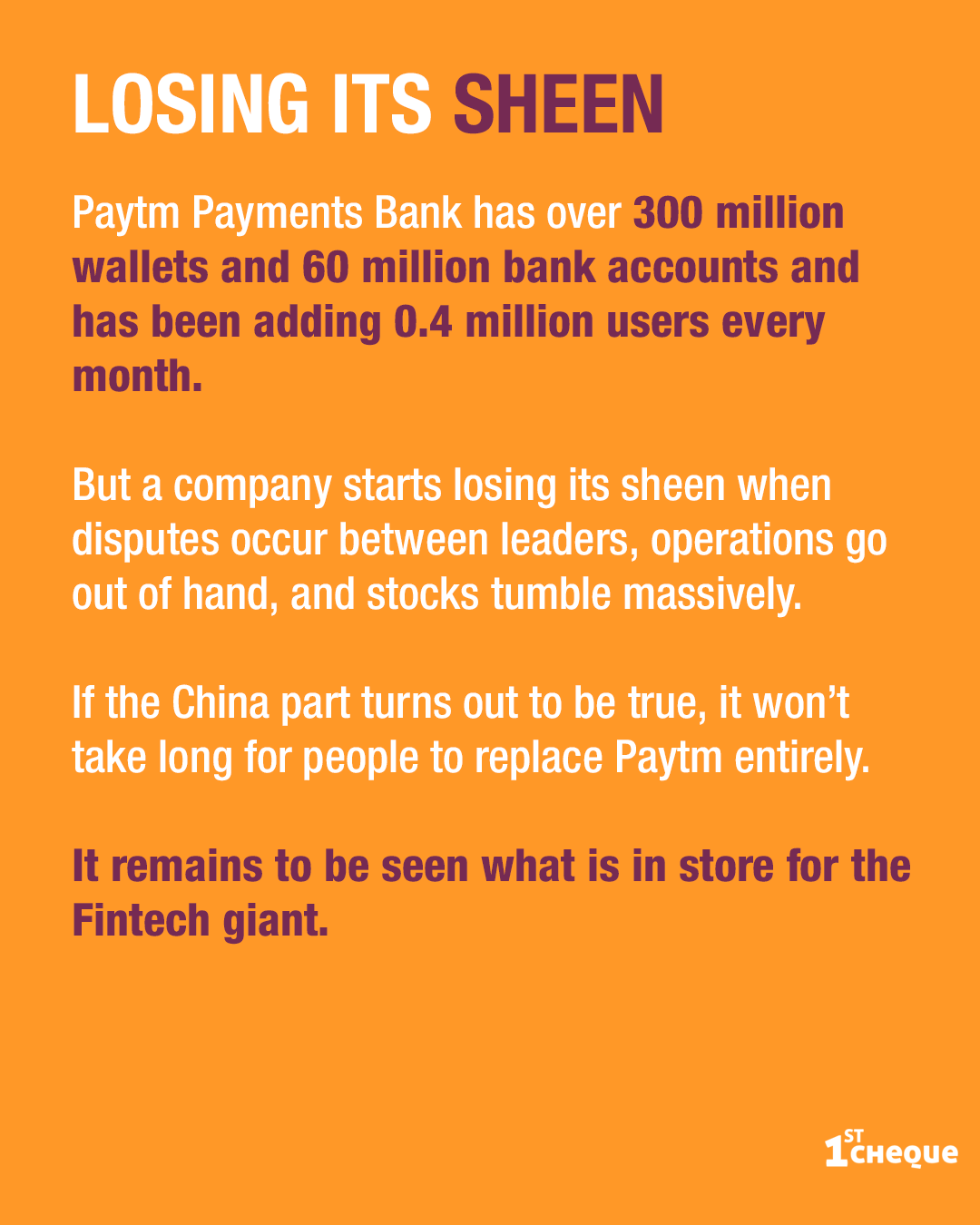 ---

DELIVERY INCOMING: The Hyperfast Delivery Fad, With a Side of Scepticism
By Ninie Verma, Content Associate, 1stChequebyFavcy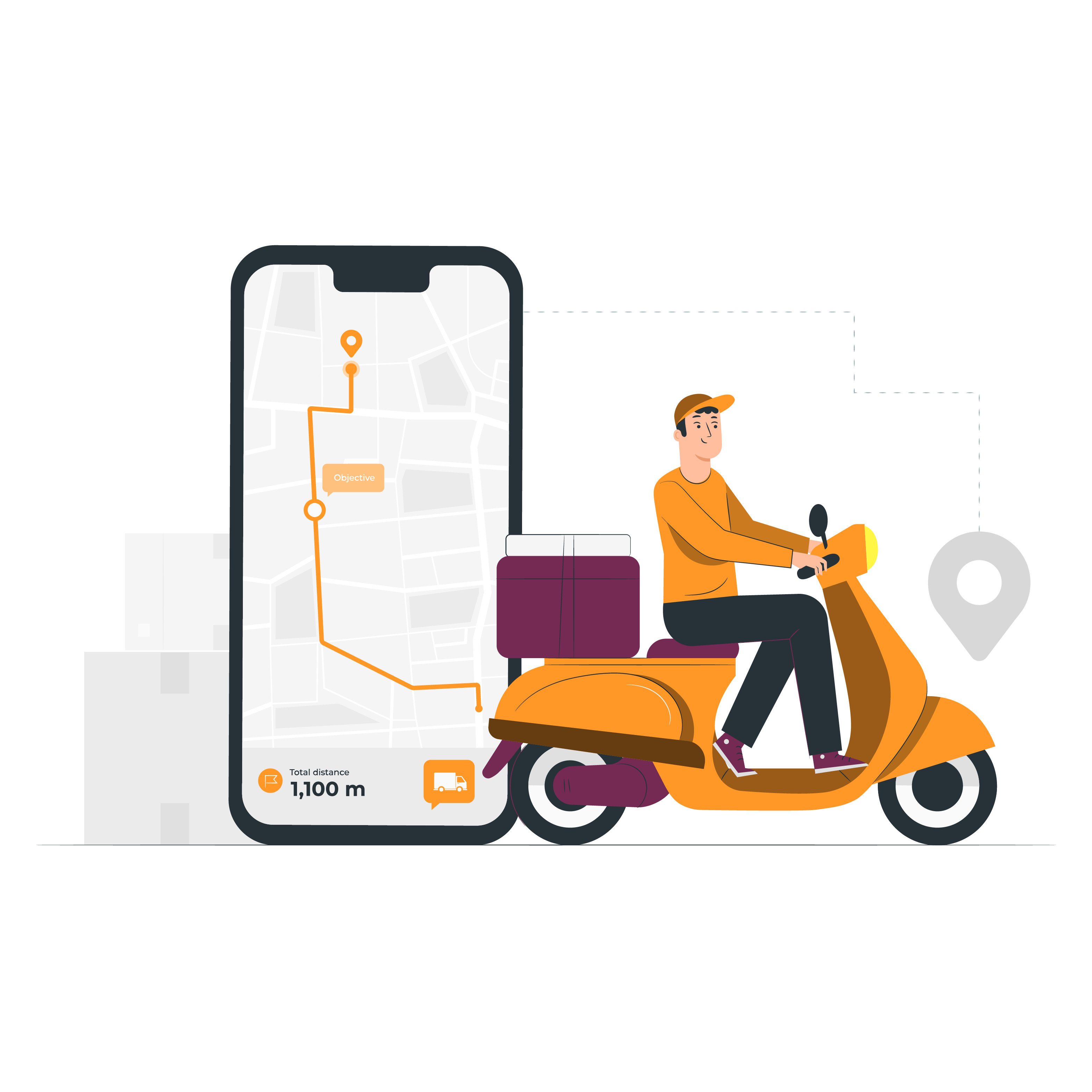 In this world of instant gratification, you can get a cab within 5 minutes and groceries delivered to you in 20. But instantly delivered food?
In Zomato's latest announcement, they are launching a 10-minute delivery service - Zomato Instant, claiming to be the first in the entire world to offer hyperfast food delivery. Baffled? So were we.
This week in Favcy Review, we dive into the logistics of this hyperfast food delivery service and the culture of instant gratification it satiates.
Read on!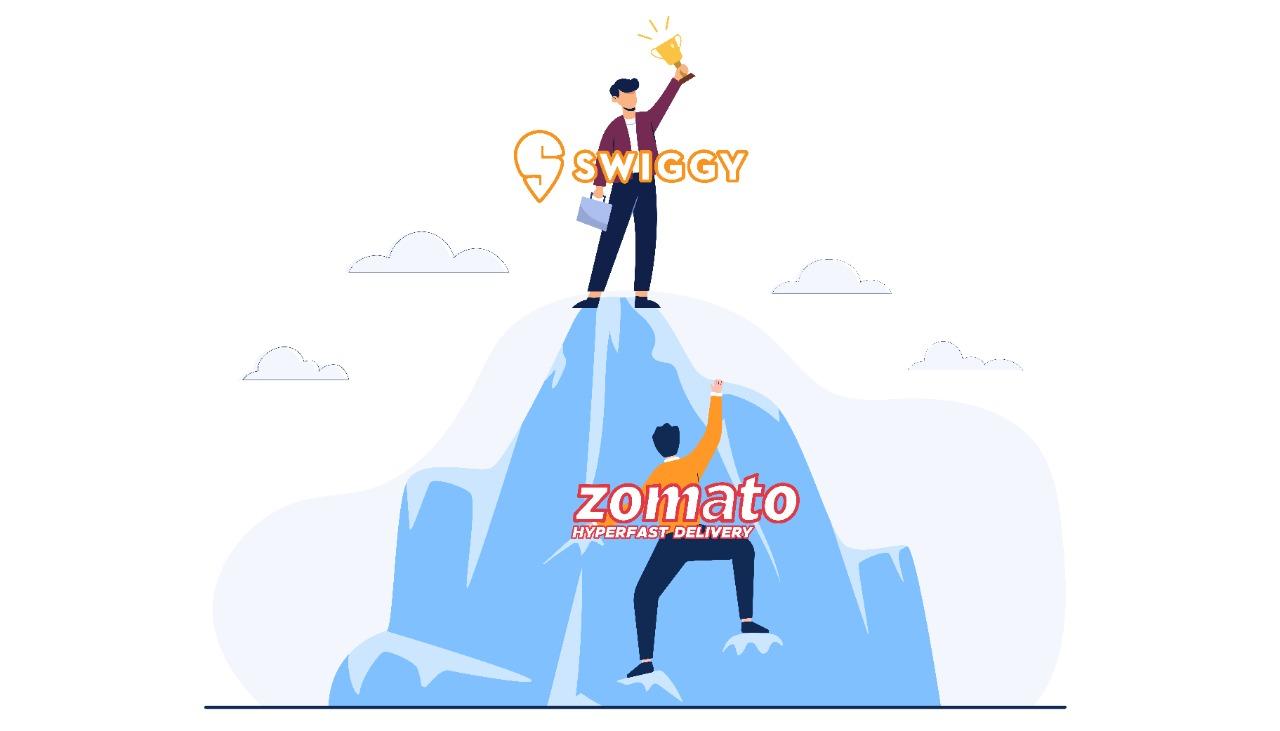 ---

 The Alphabet Soup of Startup Metrics
By Ninie Verma, Content Associate, 1stCheque by Favcy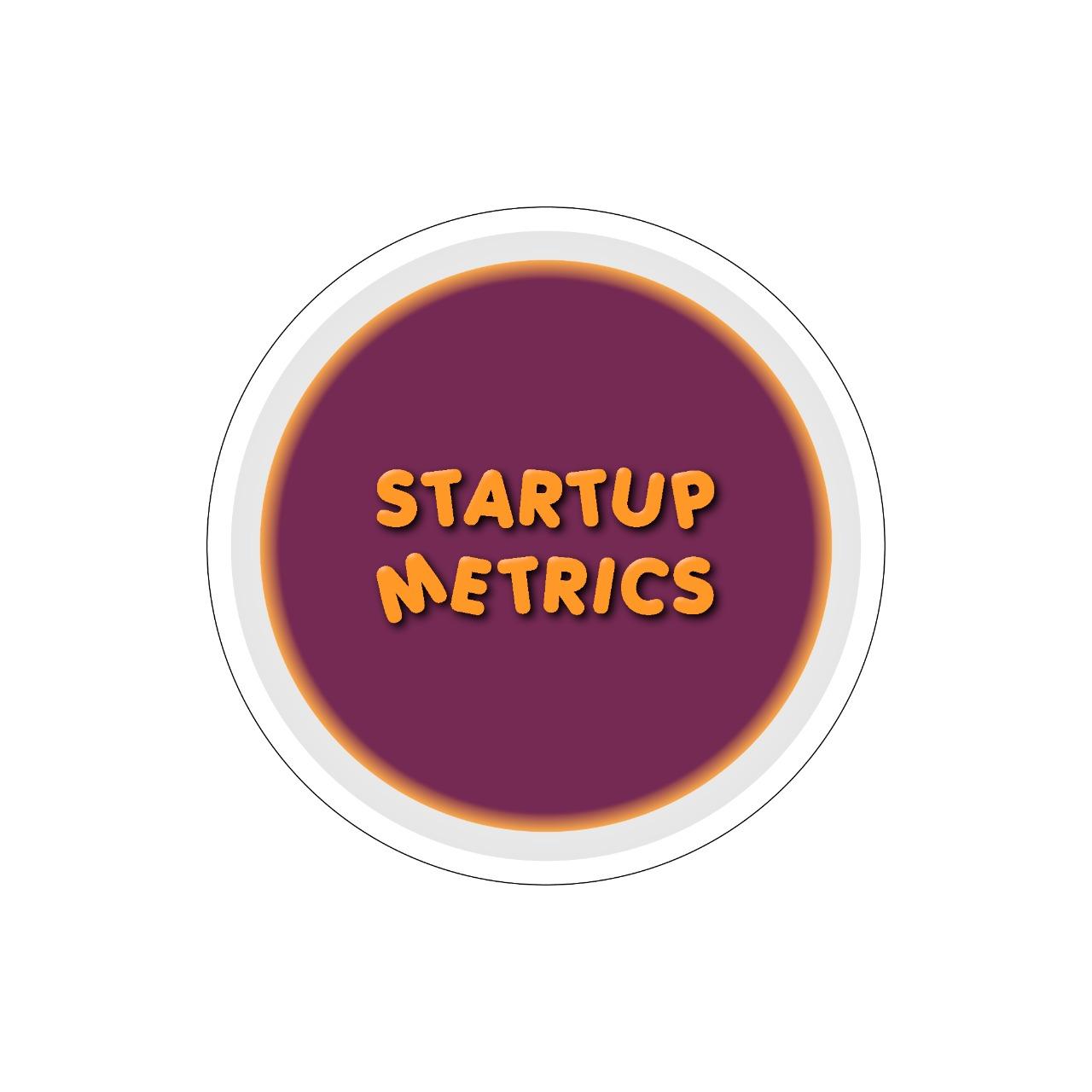 Have you ever sat through a pitch deck and heard startup founders throw around fancy terms and acronyms when explaining statistics that are hard to grasp?

Whether it is TAM, IRR, or CAC, don't worry, WGY - We've Got You! 

Here is a comprehensive list of some startup metrics that you will come across endlessly during your angel investing journey. Like always, you must definitely consider these when investing in a new venture!
Read on to find out!
"You cannot manage what you cannot measure"
There is much wisdom in this saying. It rings true with the Big Data explosion of the 21st Century. Simply put, because of big data, you can measure, and hence know, radically more about your business and investment, and directly translate that knowledge into improved decision making and performance.
Consider retailing. Booksellers in physical stores could always track which books sold and which did not. If they had a loyalty program, they could tie some of those purchases to individual customers. And that was about it. 
Once shopping moved online, though, the understanding of what customers want increased exponentially. Online retailers could track not only what customers bought, but also what else they looked at on the site. They developed algorithms to predict what books individual customers would like to read next—algorithms that performed better every time the customer responded to or ignored a recommendation. It's no wonder that Amazon put so many brick-and-mortar bookstores out of business.
The familiarity of the Amazon story almost masks its power. But the moral remains - metrics matter and have the potential to make or break a business.
Which brings us to the technical part - As an angel investor what metrics should you keep a track of before & after making an investment? And what key performance indicators (KPIs) are important to understand so you can measure, analyze, and grow your investment portfolio using data, rather than blindly trying to grow.
So we narrowed it down to 10 metrics that you must definitely keep a watch on!
CAC - Customer Acquisition Cost

LTV - Lifetime Value

MRR & ARR - Monthly & Annual Recurring Revenue

TAM - Total Addressable Market

Month- over- month Growth Rate 

CMGR - Compounded Monthly Growth Rate

Burn Rate

Deferred Revenue

Retention

Gross Profit
1. CAC - Customer Acquisition Cost
Basically, the cost of acquiring a new customer. Customer acquisition cost (CAC) is one of the most important growth metrics for an early and growing startup company since customers are the ones generating revenue. But getting customers to buy and trust in the product can be a bit expensive and it must be verified if what the startup is spending on getting customers is being or will be profitable soon.
CAC =
Cost of Marketing & Sales During a Period of Time/ Number of Customers Acquired During that Period of Time

2. LTV - Lifetime Value 
LTV is an estimate of the average revenue that a customer will generate throughout their lifespan as a customer. This 'worth' of a customer can help determine many economic decisions for a company including marketing budget, resources, profitability and forecasting. The formula may differ depending on your business model.
LTV = Lifetime Customer Revenue -  Lifetime Customer Cost
3. Recurring Revenue - MRR & ARR
Recurring Revenue or the Monthly Recurring Revenue (MRR) and Annual Recurring Revenue (ARR). This is typically applicable to SaaS enterprise startups or startups with recurring (subscription) revenue models. It reflects the normalized recurring revenue of a startup on an annual or monthly basis. Startups with recurring revenue models will often generate income from subscriptions on a monthly, annual or multi-year basis. Therefore, their investors and potential investors can use MRR or ARR to predict the revenue the startup can expect to generate over a given period.
MRR = No. of Monthly Subscribers x  Average Revenue Per User
ARR = MRR x 12

 4. TAM - Total Addressable Market
Total Addressable Market refers to the total market demand for a product or service. It's the most amount of revenue a business can possibly generate by selling their product or service in a specific market.
It can be calculated by using industry data, market reports, and research studies. It can also be calculated using previous sales and pricing data.

5. Month-over-Month Growth Rate
Growth on a M-O-M  basis is a common metric measured by most functions of a company, whether it's finance, product, marketing, or sales.
It is a key metric to measure growth over a period of time.
M-O-M Growth Rate = (Month 2 – Month 1) /Month 1 * 100
6. CMGR - Compounded Monthly Growth Rate
This is the average month-over-month growth over a longer-term duration, typically 6-18 months. This can be used to determine growth in various contexts — for example, growth of users over a period of time or growth in revenue over a period of time. It's important to note that CMGR provides the average growth over a period even though growth rates may vary between that period.
CMGR = 
Measurement in Last Month / Measurement in First Month1/[Last Month – First Month] – 1
7. Burn Rate
Burn Rate refers to the rate at which a startup burns (i.e. uses) their cash reserves. It's essentially negative cash flow. Monitoring Burn Rate is essential for every early-stage investment as it reflects how much cash is fuelled into operating the startup, and therefore, you can determine how long a startup has left before its cash reserves are completely depleted. This period of time is referred to as the cash runway.
8. Deferred Revenue
When a customer pays upfront for goods or services that the business hasn't yet provided, this payment is classified as deferred revenue. 
Deferred Revenue = Sum of the amounts paid as customer deposits, retainers and other advance payments
9. Retention Rate
Retention Rate is the rate at which a startup retains its customers over a period of time. It acts as feedback for a startup's product, customer service and pricing as well as the customer's enthusiasm for the product.
Retention Rate = 
((Number of customers at the end of the period) — (Number of newly acquired customers))/Number of customers at the start of the period
10. GPM - Gross Profit Margin
Gross profit margin (GPM) looks at the difference between revenue and cost of goods sold (COGS). If you look at GPM for individual products, it can help you identify high-margin items the startup might want to promote in their marketing efforts. It can also show you if the startup's COGS are too high.
GPM should remain fairly steady over time. If not, it might mean either expenses or sales (or both) are fluctuating more than they should. There are some exceptions to this, such as in seasonal businesses.
GPM =
(Revenue — Cost of Goods Sold) / Revenue
Too many KPIs? Work S.M.A.R.T
Information overload? Don't worry. Luckily here at Angel Bytes we are dedicated to simplifying each and every angel investing subject to make your journey easier.
It's easy to get caught up in considering every metric — but don't, this is counterproductive. Take the time to identify the business model of the startup you're investing in and only measure the key metrics that reflect the performance of the startup you invest in. 
S.M.A.R.T stands for Specific, Measurable, Actionable, Relevant & Timely
Since KPIs measure strategic objectives, KPIs need to be S.M.A.R.T.
In addition, having a handful of your top key performance indicators tracked in a spreadsheet will help you significantly because you can then have laser-focused attention to what matters most for your next investment.
Happy analysing!
---

Here are the events of this week:
CommerceIQ raises $115 M led by SoftBank, turns unicorn

Oxyzo turns unicorn in largest Series A round

Jeeves raises $180M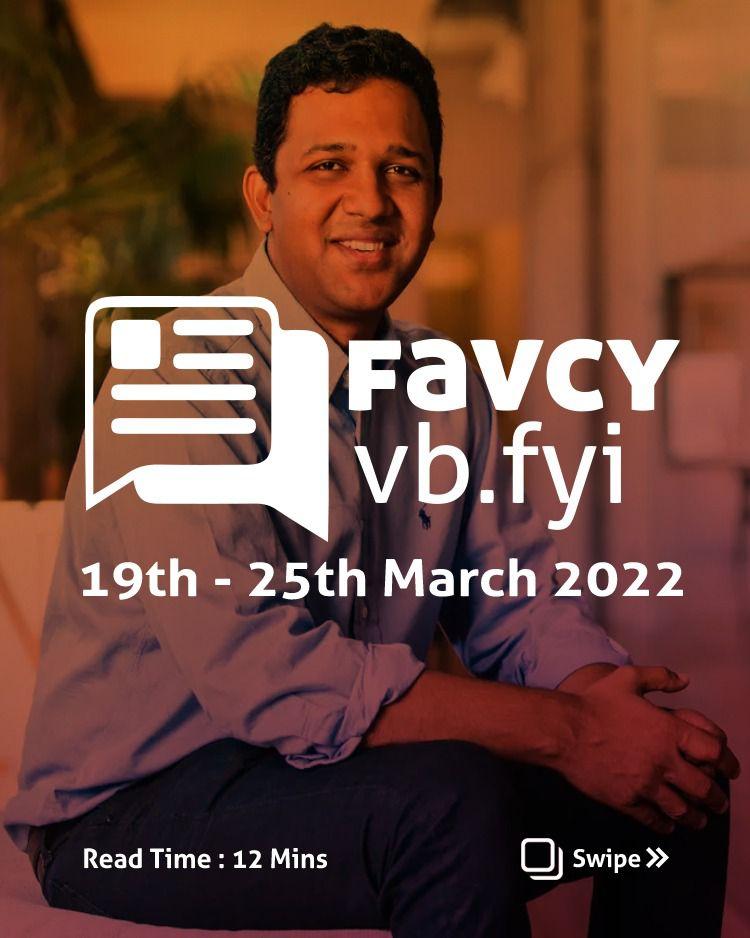 ---
Stay tuned to receive the latest industry trends, investor insights, our exclusive angel bytes, and much more!
---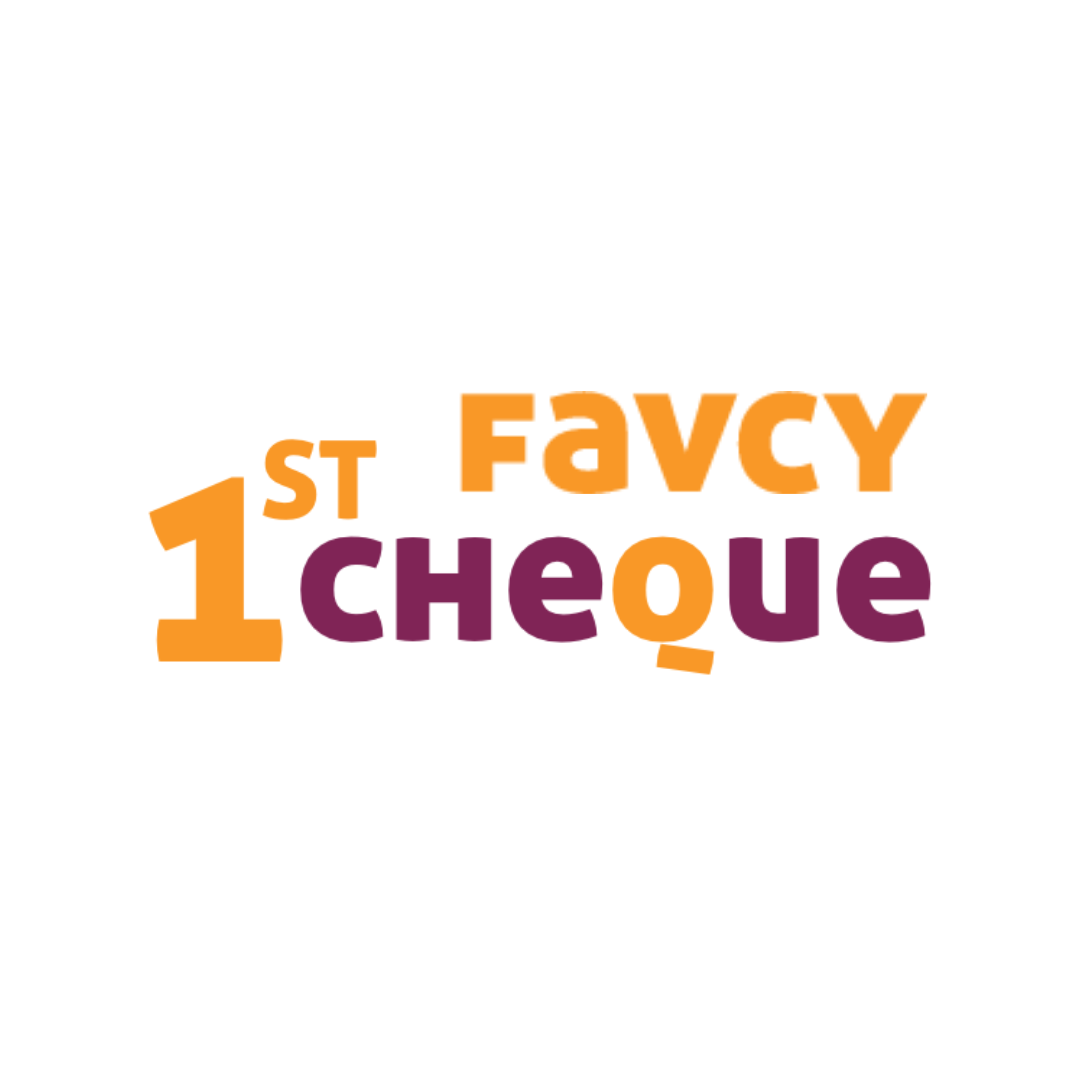 A platform for first-time angel investors to learn the science of early-stage startup evaluation. Get exclusive access to pre-vetted deal flow and make your first investment.     
Subscribe to our newsletter 👇🏻 Don't worry, it'll take just few seconds :)
Reach out to us:
Liked the newsletter, Share it with others!👇🏻