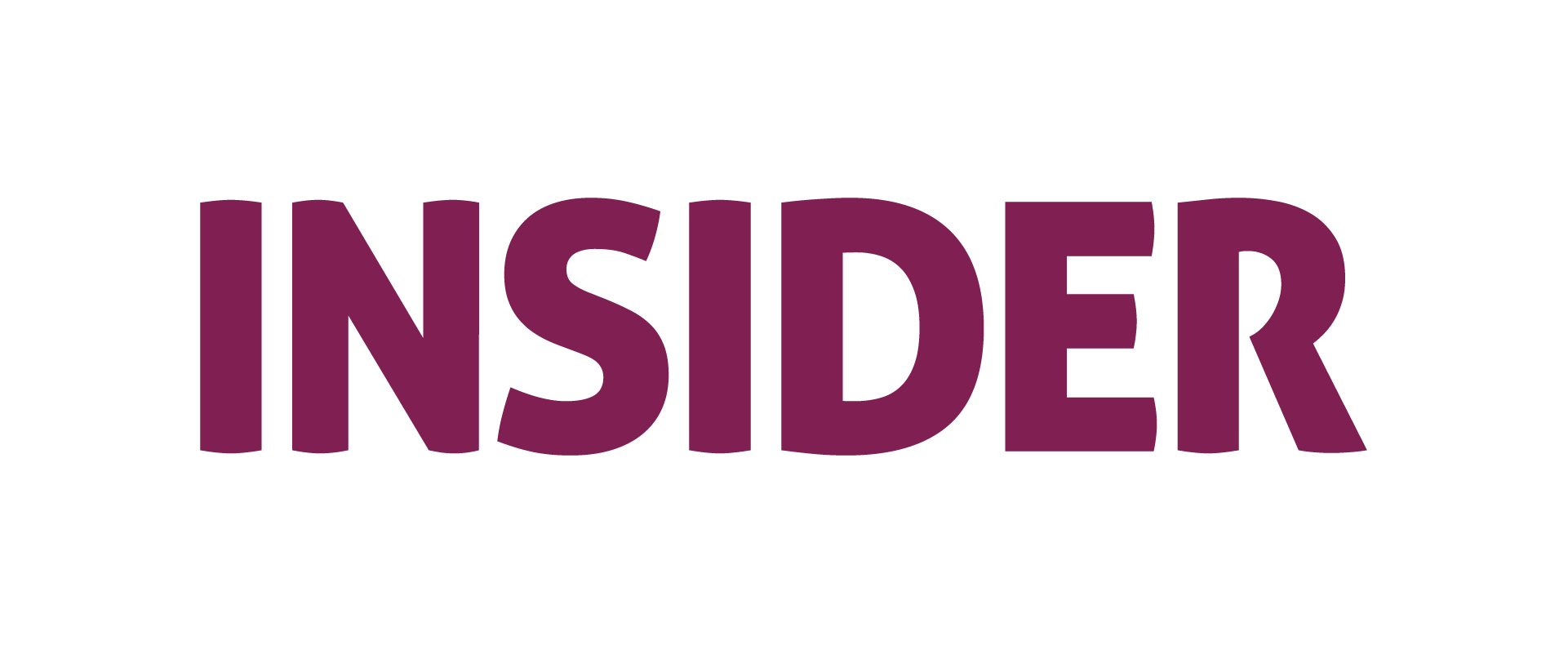 INSIDER: September 11th, 2021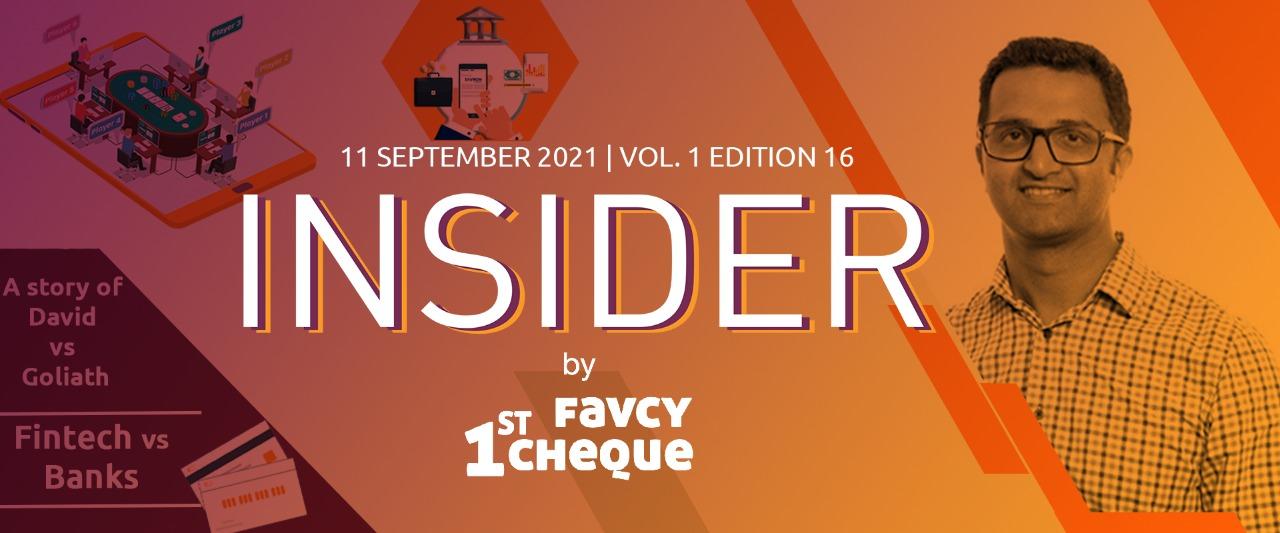 Dear Reader, the biggest driver behind action is motivation. My 5 year old is really fussy about doing his homework. So I thought let me motivate him with some sweets, toys, some more tab time maybe. Turned out, the only thing that seems to motivate him to sit down and study is 10 minutes of one-on-one playtime with me. Awwww 

The point that I am trying to make here is that we all get motivated due to different reasons. Same goes with angel investing. We now have some 1000+ investors in our 1stCheque network (yaaaaay!) and reasons motivating them to invest are quite varied. Some are driven purely by high returns while for some it's genuinely a way to give back to the ecosystem.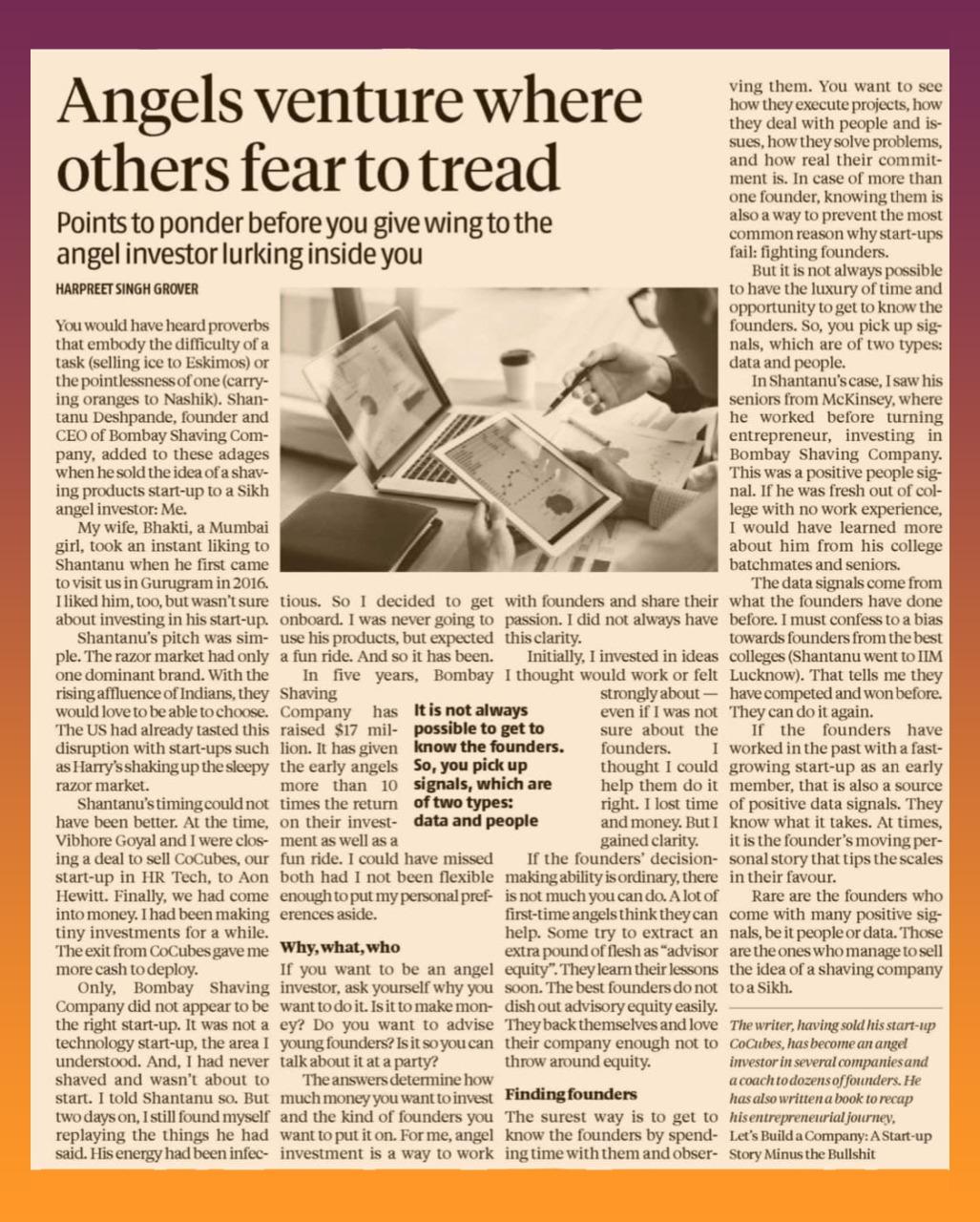 Have you found your reason to angel invest yet? Apparently your choices will be influenced as a result of this realisation.

This week in our Angel Bytes section, Khushdeep Sethi spoke to Santosh Ankola, who is a 1stCheque investor, and explored his reasons for investing in startups. Santosh comes from a technology background and is based out of the US. Read on to see if you relate to his thesis.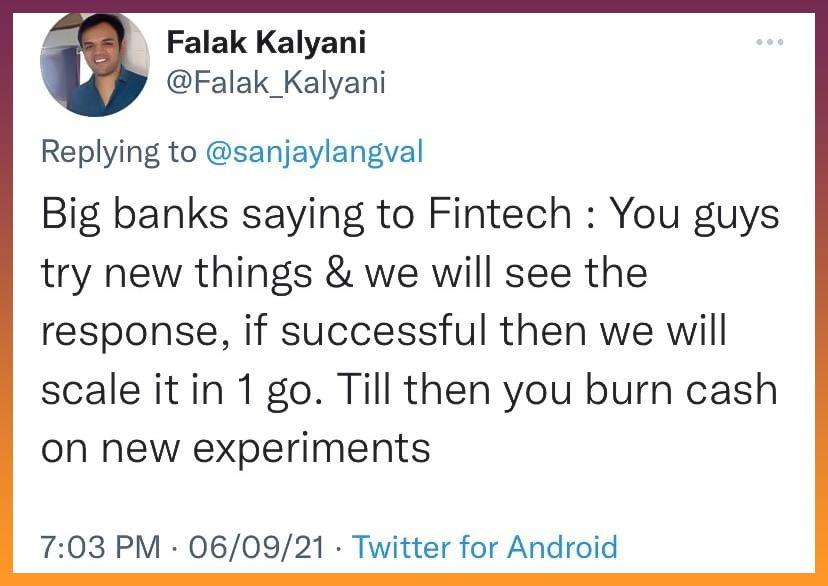 In our Short Take section, Pranavharan , talks about who has an upper hand between banks and Fintech startups. 

In our Favcy Review section, Vikrant Bahl, Founder, QThrill  brings to you the second article from his three part series. His attempt this time around is to compel you to play One More Game. Will you?

Additionally, this week, for the first time ever, we bring to you a sneak peak into the world of one of our portfolio startups. Here's a glimpse of the latest digital campaign by PalateMkt, a B2B2C enablement platform for mom & pop gourmet food product vendors.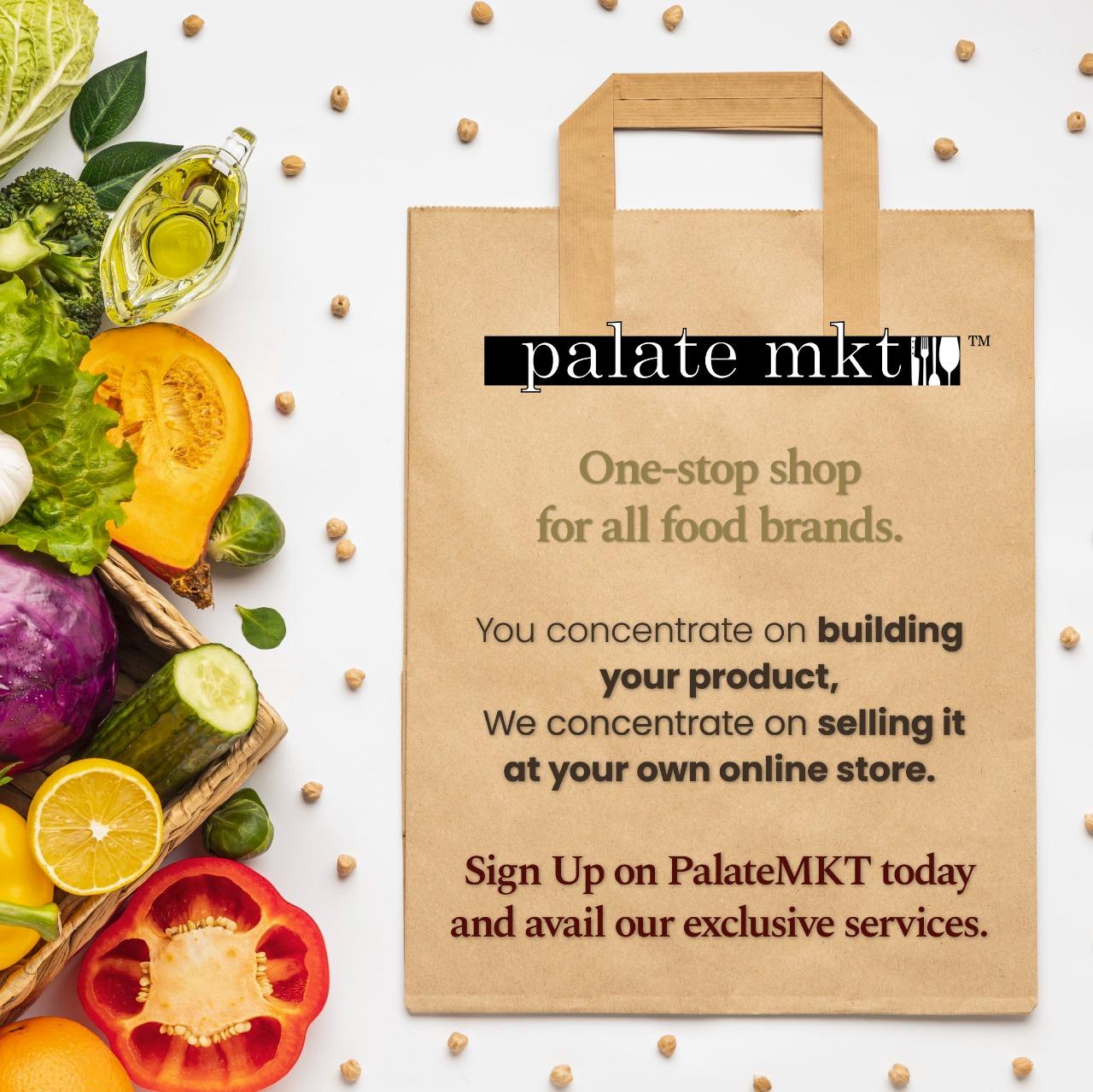 Do share your feedback on this effort. You can mail us at insider@1stcheque.com
Cheers 🍻
Yamika
---

David vs Goliath. It's a story that's been told since the beginning of time.

With fintechs making strides towards the crown, the good old bank monarchy seems to feel threatened.
​
That's what we are talking about this week - Fintech vs Banks. Who emerges victorious in this battle is to be seen!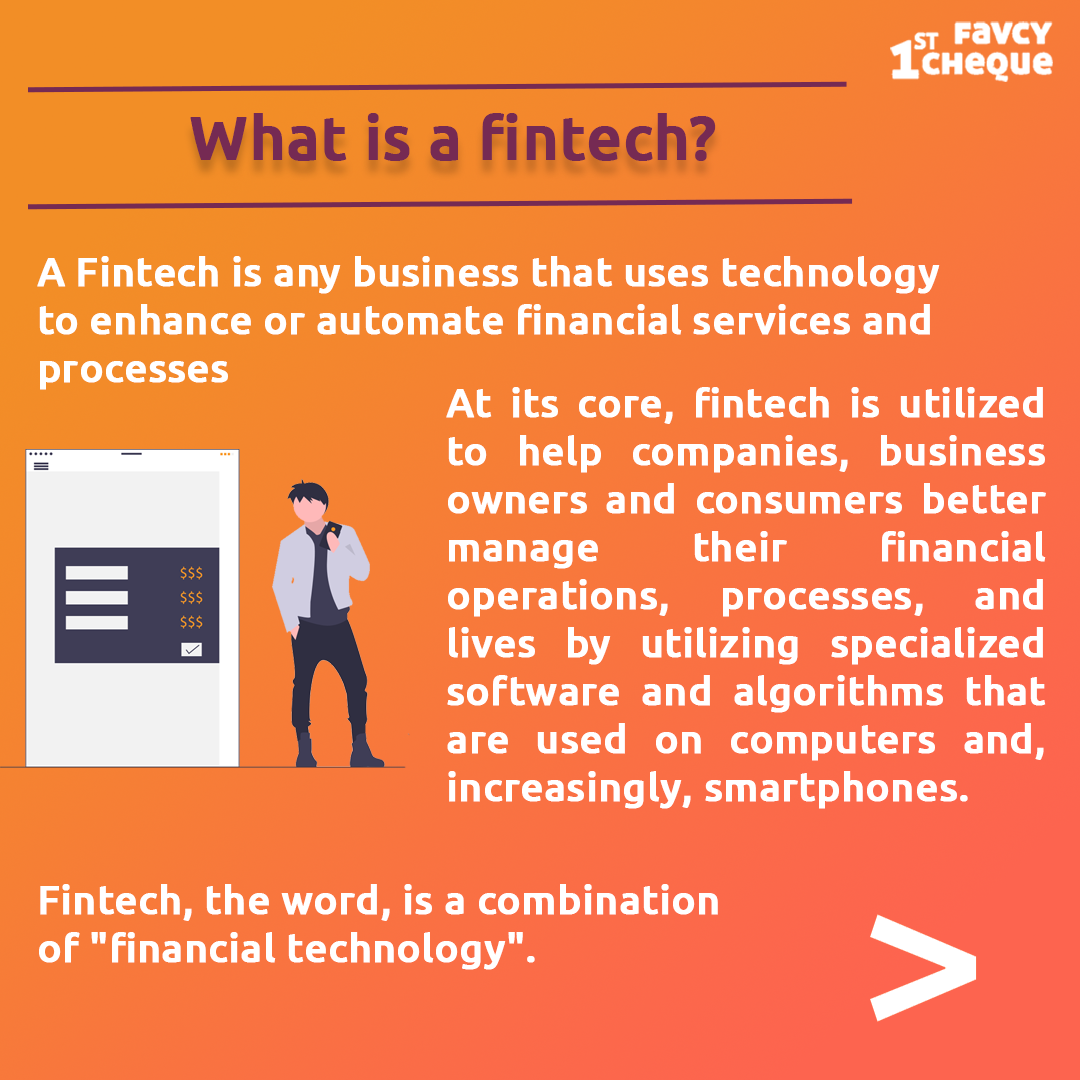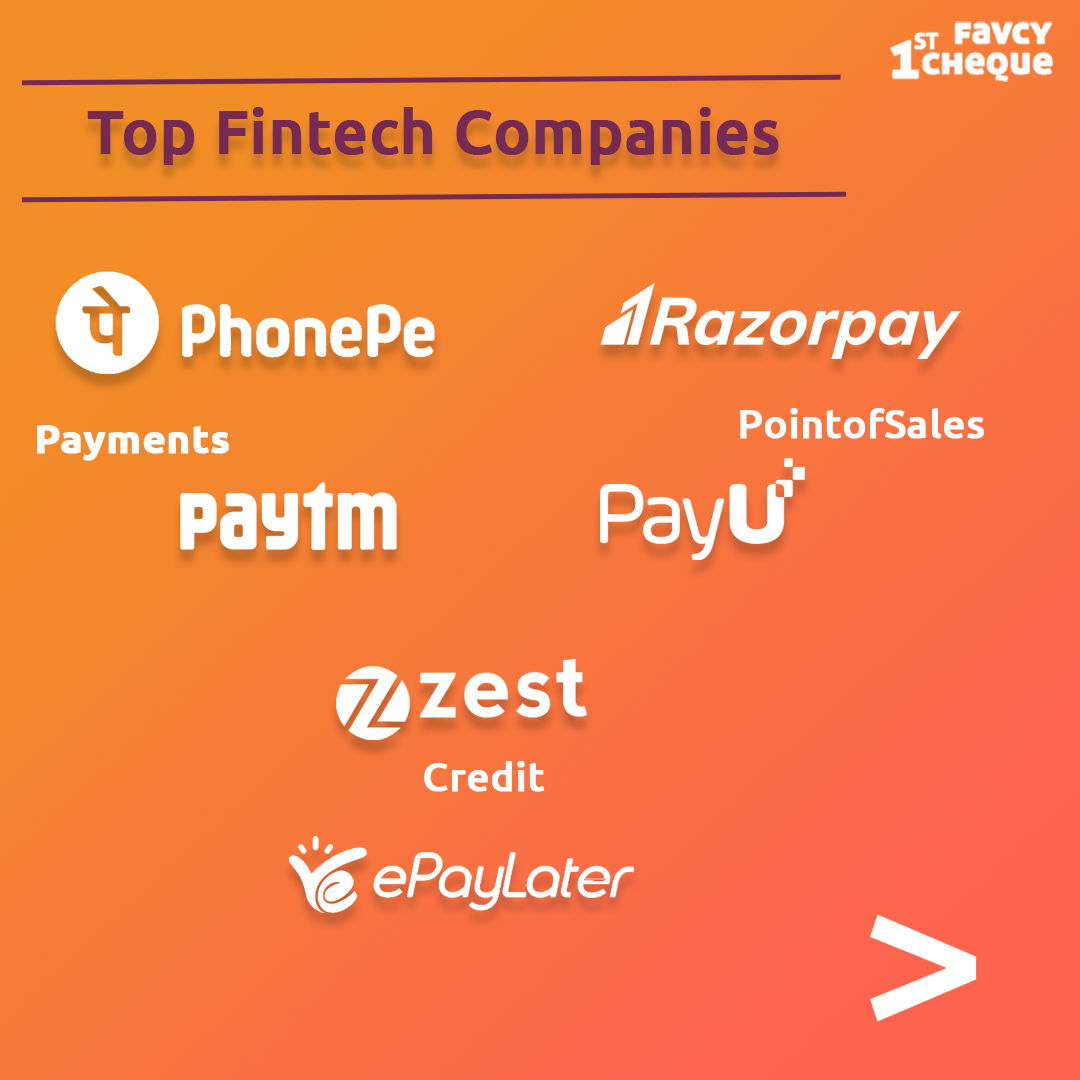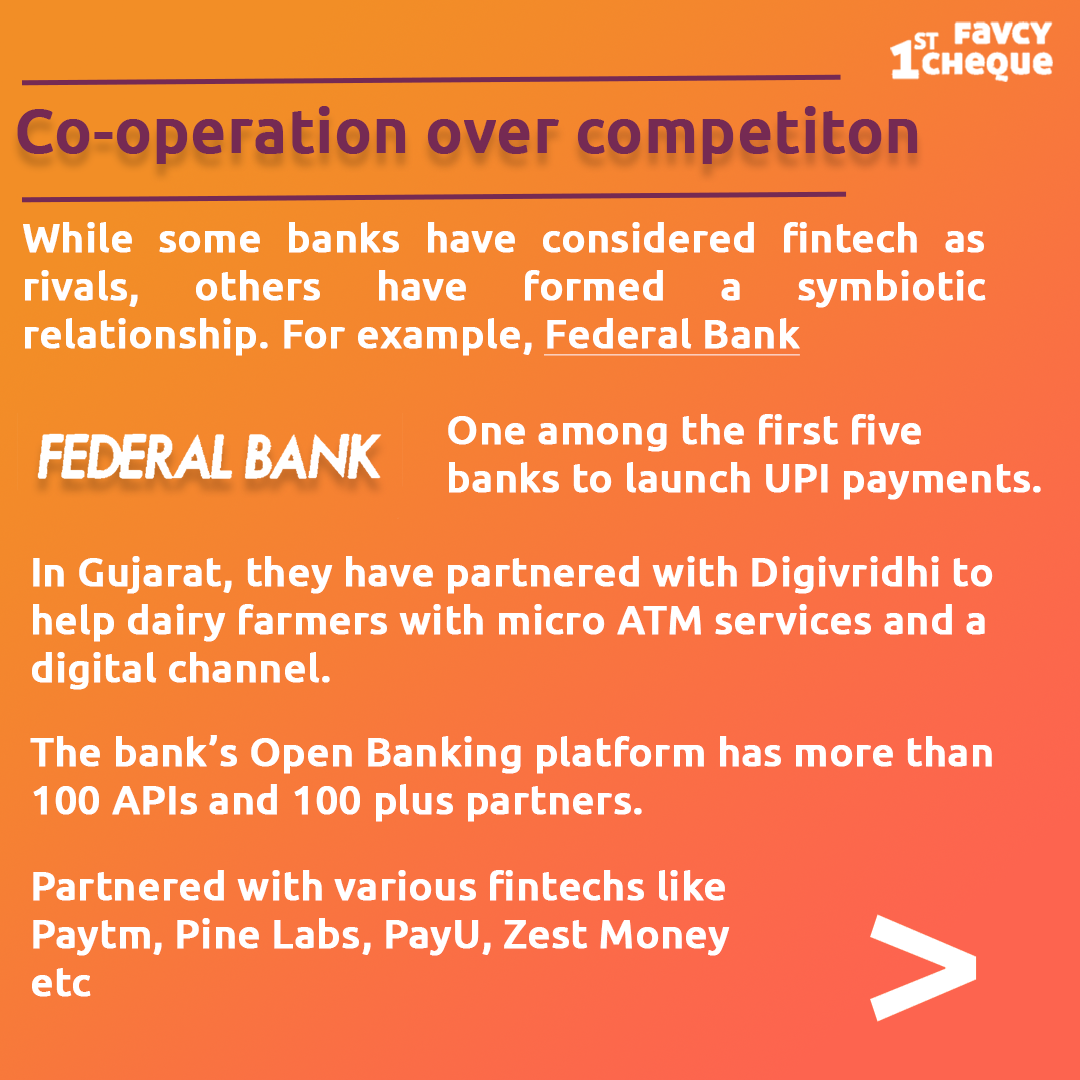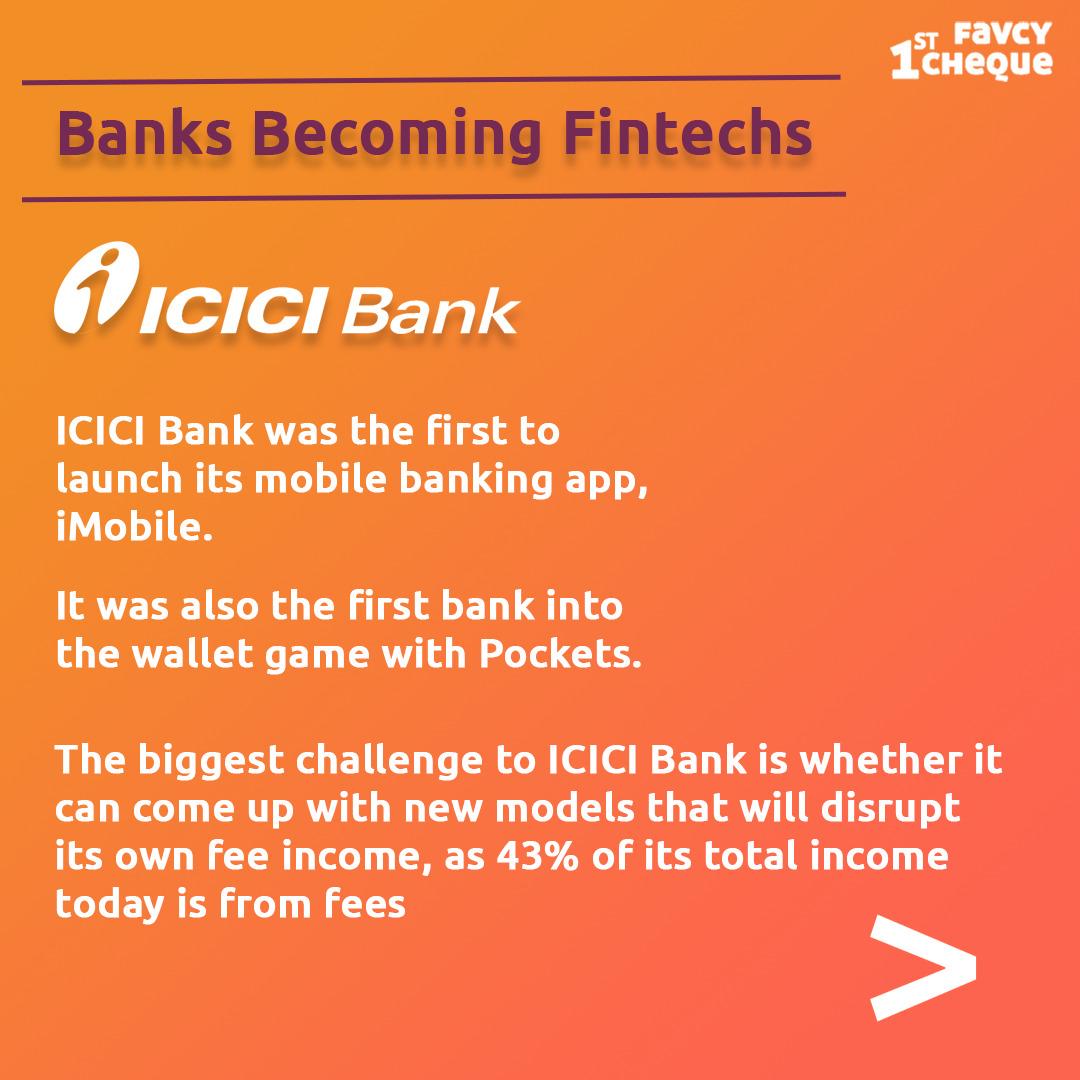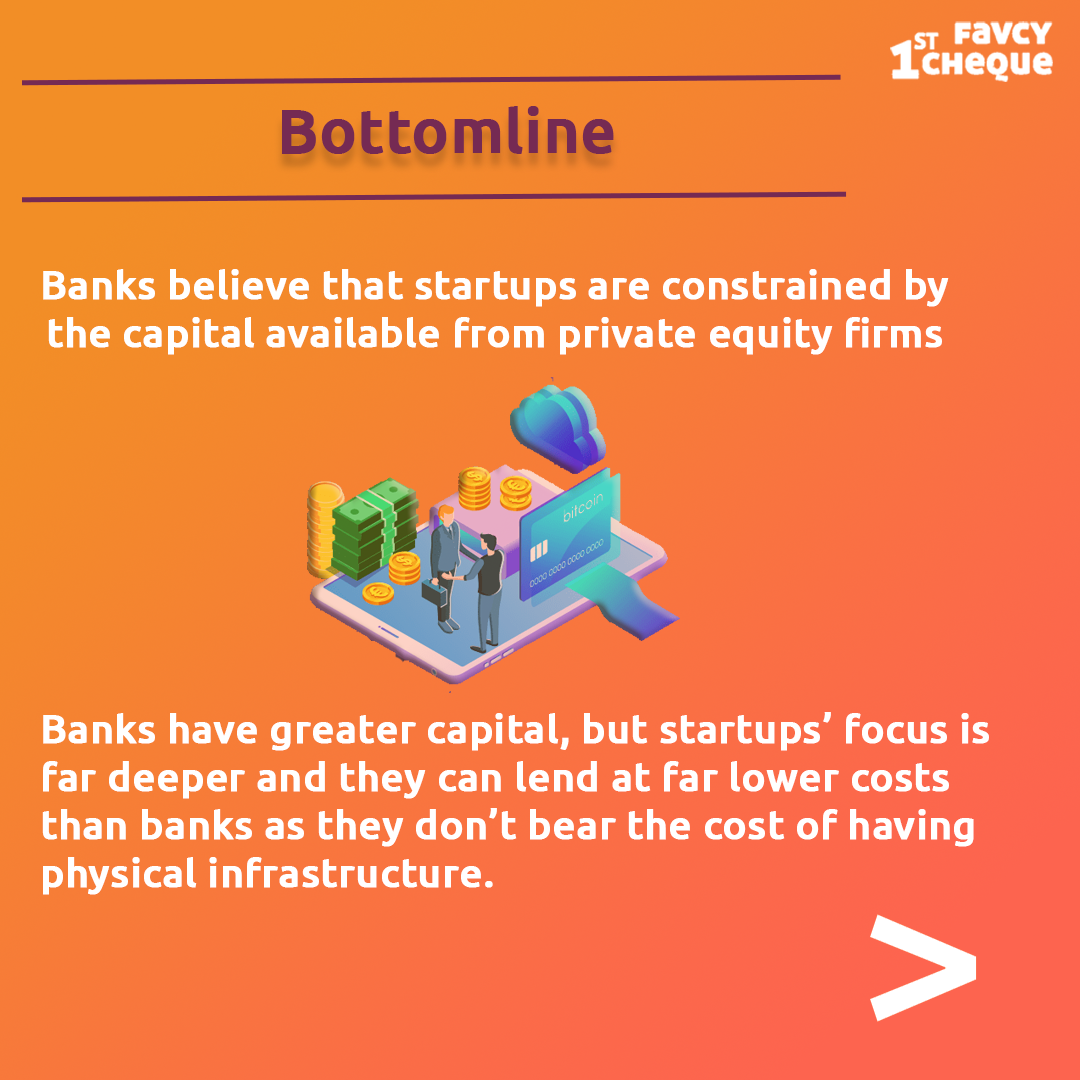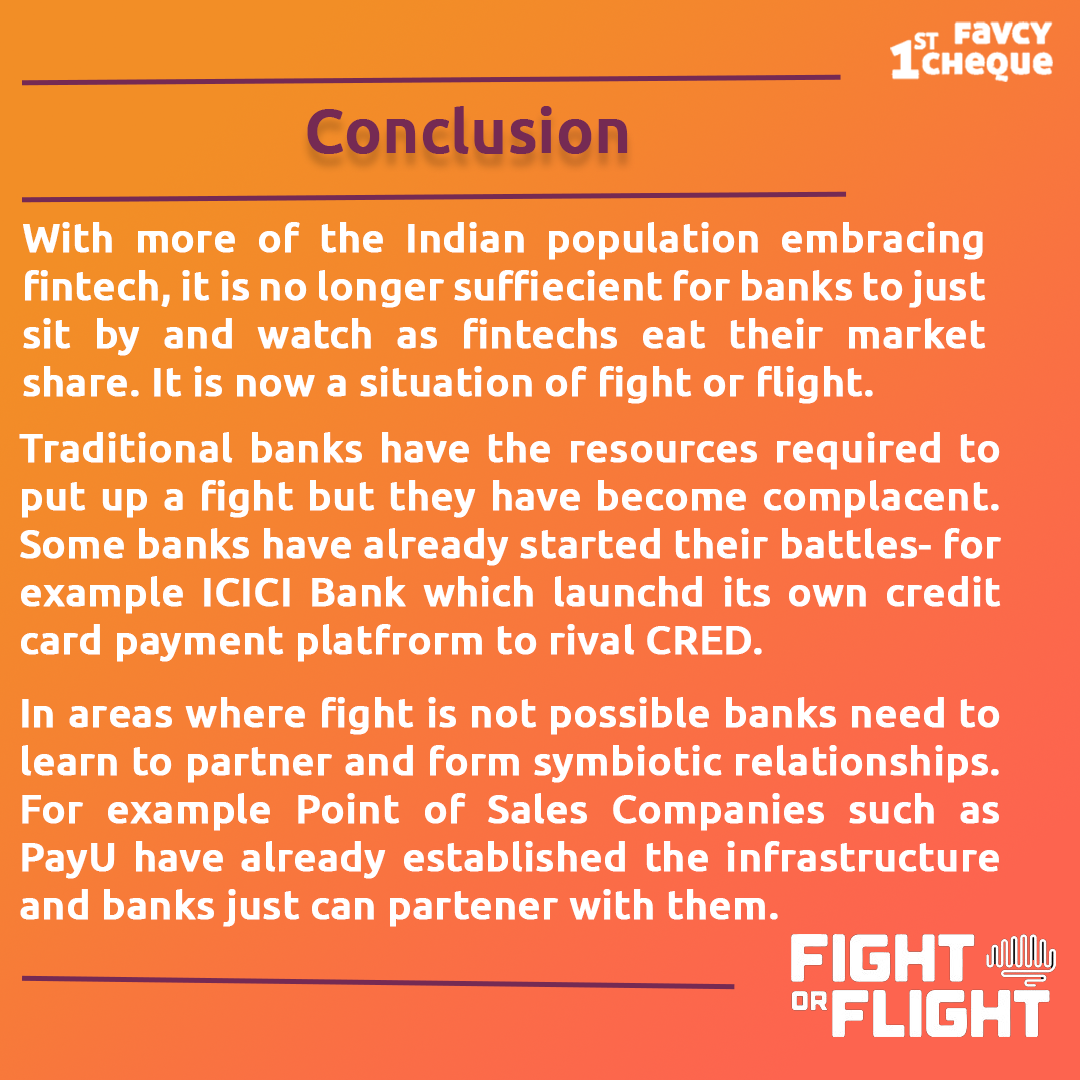 ---

One More Game?
by Vikrant Bahl, Founder, QThrill

The past month has served us some of the most exhilarating sporting moments of the year. 
If only sporting action could be compared to food an Indian sports enthusiast has been served one of the most wholesome meals that one could ask for. As if the euphoria of the downpour of medals at the Tokyo 2020 Olympics was not enough of an appetizer, the Indian Paralympian contingent offered us a tsunami of medals for the main course.
Led by the 19-year old shooting sensation Avani Lekhara and the dynamic shuttler duo of Pramod Bhagat and Krishna Nagar, the Indian contingent returned with an unprecedented tally of 19 medals to rousing receptions across the country. What a sight! What a performance !! And of course, for all those with a sweet tooth, the Virat Kohli led "Band of Boys" served us the most sumptuous dessert while literally snatching away the trumpet from the Barmy Army at The Oval to go 2-1 up in the series. Boom Boom Ciao !!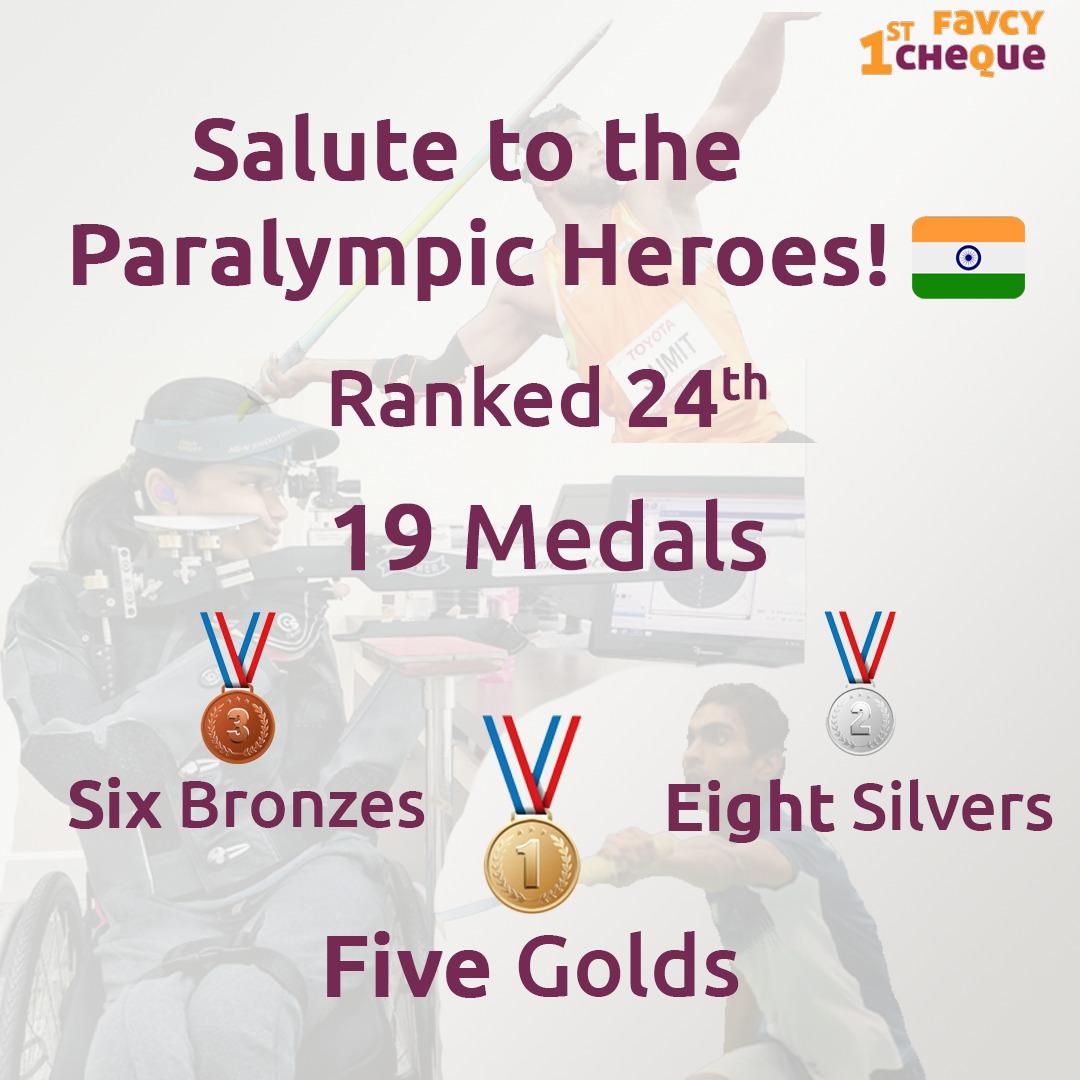 Acquire Expertise in Angel Investment and read our well-researched and in-depth topics about startups and investing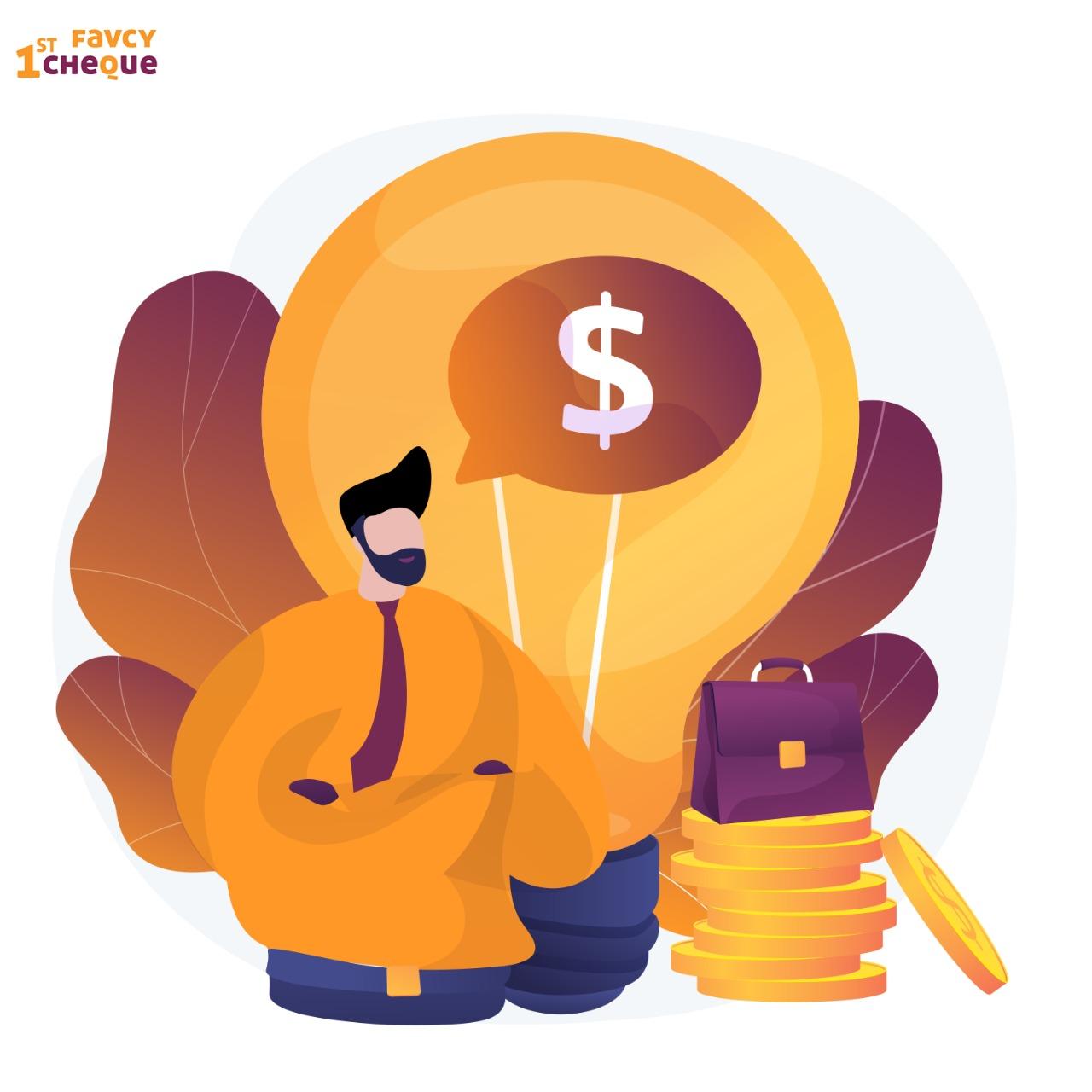 Why do we Angel Invest?
​by Khushdeep Sethi,  Content Strategy Lead, Favcy
Born and brought up in India, this week's investor has worked most of his life in San Francisco, California. His ardent love and respect for his native nation remain strong in his heart. He is not only proud of our country's progress, but also attempting to become an active part of it. 
Meet, Santosh Ankola, a Tech Savvy with years of experience in the industry, who simply wants to give back to his Indian community. 
Get to know his investment journey and what prompted him to start investing in the Indian startup ecosystem.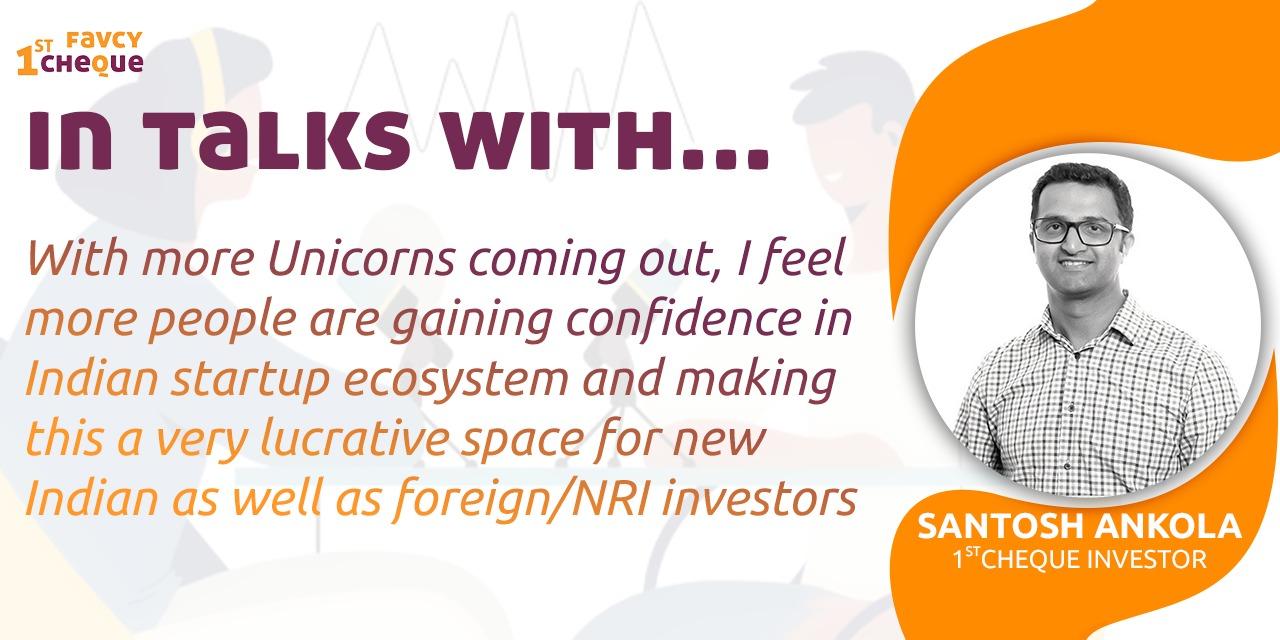 1. How did you get started as an angel investor and what your journey looks like?
It's been 4 years since I started angel investing and poked into the Indian startup ecosystem. It really took off when I joined TechCrunch as the head of product. One of my main reasons to join Techcrunch was to understand the startup space better which really opened my eyes towards the startup world; how investments happen, how founders raise funds, and much more. 
I started off as a seed investor, invested in some small startups just to check the waters. My main motive was to give back to the Indian community even if I'm not present there. 
I invested in some African startups as well and with my experience there, I feel the African startup ecosystem is not lucrative w.r.t ROI in comparison to the Indian ecosystem. The kind of problems Indian startups are solving, African startups are lagging way behind. They are still waking up to the digital age.
 2. What does your evaluation process for a startup look like?
The first thing I look for is the Founder. I believe that a strong founder has a better chance of succeeding than a better idea. If the founder has the right knowledge and experience, s/he can tackle circumstances in a better way.
Secondly, Sector Market
It's not that I understand one sector better than the other. I look for many factors while inspecting a particular sector. One is to know how the market in that sector would be for the next 10 years. 
In my perspective, post-covid, online gaming sector/ Esports have a great potential to succeed in the coming years.
Additionally, I feel HealthTech has immense potential for the upcoming years; especially in the Mental Health space.
I believe that this is the need of the hour and I feel strongly connected to a startup working on the betterment of human lives.
One of Favcy's portfolio startups, OfExperiences, is attempting to disrupt the career and mental health space at once. 


 3. What do you think about the major influx of foreign investors/NRI investors investing in Indian startups? What are the major reasons for this drive?
Indian startups have seen a massive boom since last year. It's raining Unicorns, IPOs, and solving so many problems. People amidst pandemic are sitting with a lot of cash wanting to invest and Indian startups are giving them the right opportunity.  I feel that's one of the reasons that the Indian startup ecosystem is gaining the eyes of investors all around the world. 
Another reason is the fact that not all countries have such small ticket sizes available for investing which I feel has diverted the route of many NRI investors towards India. There's a great difference between Series A funding rounds in India and the US.
Having a small ticket size has allowed a lot of potential investors to grab their piece of the pie in the Indian startup ecosystem. 
 4.Which asset class will you prefer as an investor?
As an investor, I prefer diversification among various asset classes; real estate, funds, new-age crypto, stocks, and angel investment. I feel startups and angel investments have a much higher ROI as compared to other asset classes. It's a high-risk, high-return asset class. Even this risk can be mitigated because of the smaller ticket sizes and platforms like 1stCheque which already calculate and mitigate the risk for you. 
I prefer angel investment because you get to work closely with the founders and the organization itself. Furthermore, you can invest in 10 different startups and get high returns but cant start 10 different startups within the same timeline and get the same amount of returns, knowledge, and experience.
 5. There are two important jargon that go around in the startup world which are PMF and FMF. According to you, are they relevant? If yes, How? Which amongst the two takes the lead?
In my perspective, Both have equal weightage. It's simple, isn't it?
You can have a great founder working on a crappy problem or you can have a great idea with a crappy founder.
It's highly subjective and that's why I feel both have their own importance. 
 6. How has your experience been of investing in Favcy startups? How do you feel about the process, quality of deals, and progress of the startups?
My experience with Favcy has been pretty smooth. As of now, I've invested in three startups.
I work with Yamika whenever I want to invest in a startup. She gives me all the relevant information and feedback when required. I'm able to easily track the progress of my portfolio. The best part about working with Favcy is the way they are always ready to support and help the startups in their portfolio.
 7. What does the future of angel investment look like in India from an NRI perspective?
With more Unicorns coming out, I feel more people are gaining confidence in the Indian startup ecosystem and making this a very lucrative space for new Indian as well as foreign/NRI investors.
---

Here are the events of this week:

- Delhivery raises $76M from Lee Fixel's Addition ahead of IPO

- Edtech Startup Leap Raises $55M

- Online education firm CollegeDekho raises $26.5M
---
Stay tuned to receive the latest industry trends, investor insights, our exclusive angel bytes, and much more!
---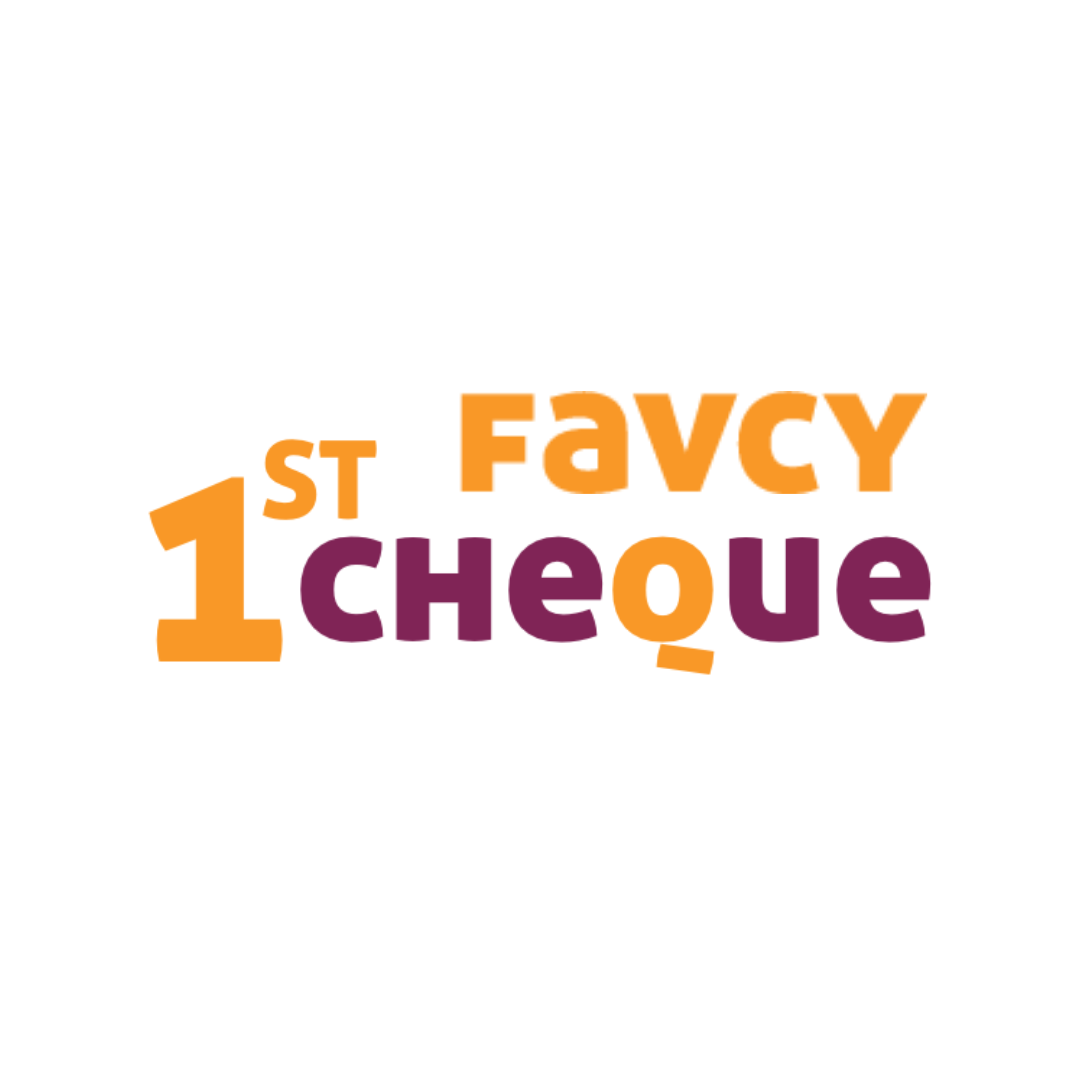 A platform for first-time angel investors to learn the science of early-stage startup evaluation. Get exclusive access to pre-vetted deal flow and make your first investment.     
Subscribe to our newsletter 👇🏻 Don't worry, it'll take just few seconds :)
Reach out to us: